The Last Guardian
A gorgeous experience from beginning to end.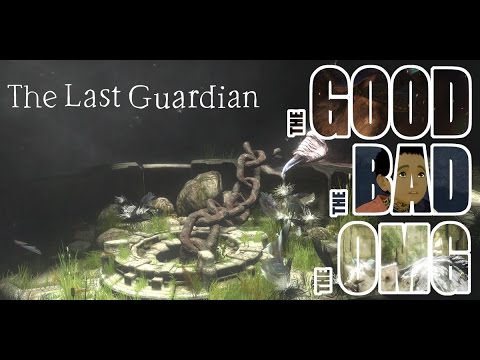 From the creators of ICO and Shadow of the Colossus, and after many development problems, The Last Guardian is finally among us. A game that follows the same path of the aforementioned games, it pays honor to the creative mind of Fumito Ueda and it will not disappoint it's fans in any way. A dreamy, sentimental, magical journey. Must-play.
Review in Spanish | Read full review
Even pre-release, The Last Guardian received some flack for feeling like a holdover from a console cycle left in the past. Does it feel like a thing from the previous generation? When it's this special, there isn't a single good reason to even care.
I often found myself just stopping for a moment and look at Trico to watch what the animal was up to or if it would react to me just waiting. I also found myself often pet it when it had done a jump or moved in the direction I asked it to. Like it would make any form of difference.
An absolutely stunning achievement in using the interactive medium. A few bugs and control issues aside, this is a must play for those who can handle the slow pace.
In retrospect I believe a friend put it best – 'it's a flawed masterpiece' he said and I truly believe that.
The Last Guardian is a meditation of trust and patience. The eight year wait after its 2009 unveiling is a conspicuous illustration of this thesis, but a clearer picture develops by persisting through its meticulous operation. A lingering touch of melancholy and deep suspicions of malevolence—both synonymous with ICO and Shadow of the Colossus—are now complimented by enduring senses of companionship and devotion. In these moments, and The Last Guardian has many, it's hard not to feel captured and taken by its ability.
The Last Guardian is an interesting and frustrating game that can't decide if it wants to be modern or retro, and that constant argument brings the entire experience down a notch.
The Last Guardian is well worth the wait! The storyline is compelling and grips you right from the beginning. The characters are endearing, taking on lives of their own as they form a bond that is the heart and soul of the story. The gameplay is challenging but fair, the visuals are absolutely cinematic, and the game is one that can be replayed over and over without losing any of its charm. Any fan of the previous games will adore this addition to the series, and newcomers can easily find their roots in the series within The Last Guardian.