This War of Mine: The Little Ones
Rating Summary
Based on 40 critic reviews
OpenCritic Rating
Based on 40 critic reviews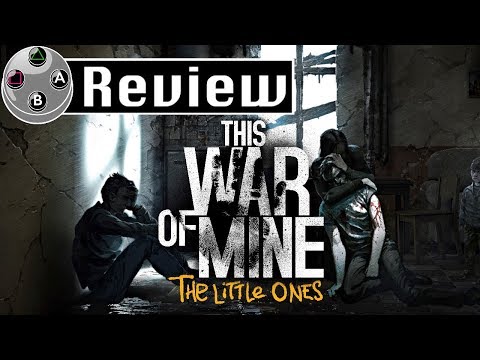 This War of Mine: The Little Ones is an interesting title depicting a war conflict through the eyes of children. It doesn't lack strong moments, moral choices, depression or fear for the characters you'll be entrusted with. As a whole, it offers an experience that you'll not find elsewhere. If you've played the original game on a PC or mobile device, don't expect much new stuff, but newcomers should give it a chance.
Review in Czech | Read full review
The game does an amazing job of making you care about everything that's happened.
This War of Mine is strangely compelling, pulling you back day after day despite the unrelenting misery of the situations you find yourself in. Inspired by the real events of the Siege of Sarajevo during the Bosnian War in the nineteen-nineties, you know right off the bat that this is going to be a somewhat harrowing experience.
"This War Of Mine: The Little Ones is a sad and tragic story of one group's survival amidst conflict, portrayed brilliantly by the silent but powerful characters that help bring the game to life".
If you have played This War of Mine before then The Little Ones probably doesn't offer enough to go back to it. If, however, this is your first opportunity to play the game, it's an experience I would recommend considering. It's a surprisingly addictive strategy game, despite its morbid setting, and it's one that has a fair bit of replayability. It's rare that games deal with the non-combat side of war, and I can't think of many that do it as effectively as This War of Mine: The Little Ones.
11 bit has made an even more compelling war drama with 'This War of Mine: The Little Ones'. The controller is a bit rusty, but don't let that stop you from experiencing one of the most compelling stories in this generation. Coming to the Xbox One 'This War of Mine' is more accessible than ever, and the addition of kids makes it even more bittersweet.
It's an unforgettable experience, and a great example of how games can confront some of the world's most serious subjects without trivialising them.
This is a gloriously mature adventure that is well worth liberating from retail captivity.
This War of Mine: The Little Ones is not a happy game, or even a particularly enjoyable one. It's a painful, gruelling experience that really illustrates the horrors, choices, and atrocities present in war. It's not "fun" by any standard that is usually associated with playing a game. What 11 Bit Studios has done here, is create a masterful experience that lets players share, in a very small way, what it is like to live in a country torn apart by war. While it might be hard to think of This War of Mine in the same sense people think of other titles based on the subject of war, it might just paint the most vivid, terrible picture about what conflict does to those embroiled within it. It's a painful experience, but it's one that is ultimately worth having.