Percentile Rank
Travis Strikes Again: No More Heroes is ranked in the 38th percentile of games scored on OpenCritic.
Rating Summary
Based on 78 critic reviews
OpenCritic Rating
Based on 78 critic reviews
Score Distribution
Unscored Reviews
A limp arcade action game amidst a sea of mindless references, Travis Strikes Again fatally lacks the style of its predecessors.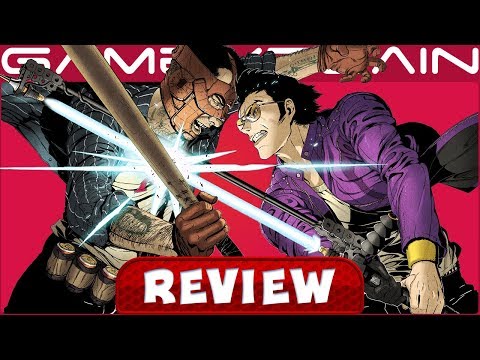 The best bits come in an interstitial visual novel that shows how Travis gets the Death Balls themselves; funny, self-aware, and styled with gorgeous retro-pixelated graphics, it's the one part of the game that feels like the product of someone authentically giving a ****, an expression of the anarchic spirit that made Grasshopper's early games feel like a refreshing breath of post-modern air in a frequently too-serious medium.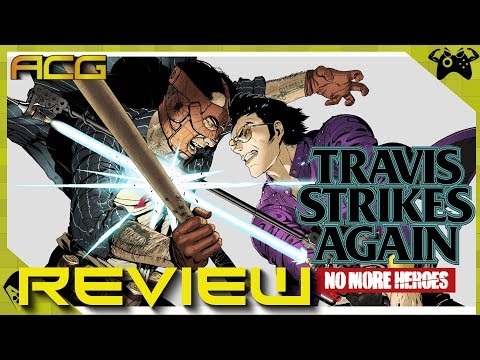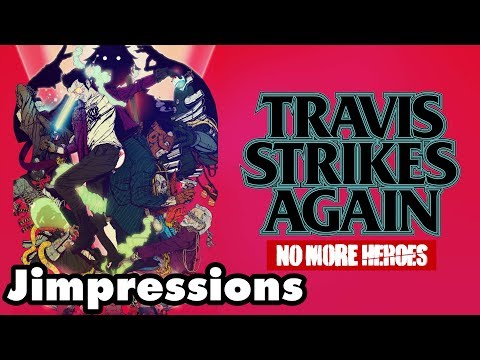 If you like Suda51, there's enough here to keep you hooked. Otherwise, tread cautiously.
Travis Strikes Again doesn't live up to the name No More Heroes or the talent of Suda51 and bores for almost seven hours with blunt action, uninspired level design and the eternal unwinding of the same processes.
Review in German | Read full review
I don't know why Travis Strikes Again exists, but it does, and that's what I'd call "unfortunate" within the broader context of the series. No More Heroes was a great-but-crude product of its time, and with clever writing, its style of humour can be brought into the modern era. There's so much to draw from for a new game in the series, and Grasshopper just didn't. Quite the opposite, in fact. Many series staples were removed in favour of bland gameplay, frustrating and boring design, and some visual and thematic hints that this game might have actually been good had the vision been there. As it exists now, however, I wouldn't recommend this to anyone, not even longtime fans. You lose nothing from not playing this… Well, except perhaps the hope of another title in the series.
Travis Strikes Again: No More Heroes definitely deviates from the series' standard, but it implements the changes in a way that's refreshing, unique and incredibly fun.
The title left me with a bitter taste and thinking about what might have been, if the developers had the required budget,
Review in Greek | Read full review
Scored Reviews
Travis Strikes Again marks a glorious return for Suda51's No More Heroes series, melding myriad genres to create a totally wild arcade experience.
Travis Strikes Again: No More Heroes is not only a fantastic return of an iconic series, but a dazzling reminder that Suda51 has still got it.
Travis Strikes Again: No More Heroes is outrageous. The game is uncompromisingly zany: full of smart design, fluid combat, and laugh out loud personality front to back. While some may be turned off by its low budget feel and disjointed design, those who can look past these rough edges will find a hack-and-slash so quirky that it'll be tough not to fall in love. This title stands as a shining beacon of bold creativity and anyone who values risk-taking in games owes it to themself to give Travis Strikes Again a shot.
unforgiving camera during combat. Whether you are a fan of Suda51's work or have never played any of his wild titles before, Travis Strikes Again really is a must play for the absolute lunacy of the narrative and the chaotic – if repetitive – combat.
Travis Strikes Again: No More Heroes might not exactly be the game that fans of the series were hoping for, but if you're want to catch up with your favorite assassin and are willing to accept changes made to the gameplay, you should find plenty to like here. This is a surprisingly complex game and seriously goofy sequel-ish thing, made with obvious passion and an undying love for the gaming experience.
Travis Strikes Again: No More Heroes is a great game that perfectly captures what I personally love about indie experiences
Travis Strikes Again: No More Heroes is an interesting yet enjoyable side-step for the No More Heroes series. Suda and his team took a risk in offering a completely different experience from what fans have known, and it's a trippy ride that only they can produce.
It's a miracle that Travis Touchdown is back in Travis Strikes Again: No More Heroes. With great writing and addictive gameplay, the series makes an epic comeback in game that we hope is just a taste of what's to come.
Review in Spanish | Read full review
Travis Strikes Again returns to the more stylish tendencies of early Grasshopper Manufacture, with decent combat elevated by a strong sense of style and writing
Suda Goichi pays homage to some of the best indie games with Travis Strikes Again. We found lots of pop culture references, a unique sense of humor and some unique mechanics, although some elements such as camera and jump controls are not polished, and combat becomes repetitive.
Review in Spanish | Read full review
Travis Strikes Again: No More Heroes is a welcome return of Travis Touchdown. Amidst the enjoyable gameplay is great storytelling and dialogue set in imaginative game worlds.
If you love No More Heroes, or any work of Suda51's, then Travis Strikes Again is a must-play game.
Fans of Travis' previous adventures may be disappointed by this down-scaling but in reducing the size of his vision, Suda has been able to finally begin adapting it for a modern market.
What would otherwise be a mess is beautifully brought together in Travis Strikes Again: No More Heroes. While much more simplistic when compared to its predecessors, Travis Strikes Again is a fun and fast paced action game that commands your attention from beginning to end. It has a few pacing issues, especially towards the end and the co-op implementation might not be perfect, but Travis Strikes Again is yet another momentous trip through the wicked and warped mind of Suda51.
Travis Strikes Again: No More Heroes is a spin-off that offers lots of fun and action elements. At the same time, there is also room for some philosophical moments that add on to the overall fun of the game.
Review in Spanish | Read full review
The Games Machine
8 / 10.0
Travis Strikes Again: No More Heroes is colorful, crazy and unpredictable, representing a perfect appetizer while we wait for an official third game of the series.
Review in Italian | Read full review
Like nearly every project from Grasshopper Manufacture/Suda 51 you gotta say here: Love it or hate it. Fans of their previous work get everything you could wish for. If you never played any title the studio has released so far and are not a fan of Indie Games you still get a decent Hack and Slay Co-Op Experience with some unimaginative enemy design and little technical hiccups.
Review in German | Read full review
Billed as a side dish, Travis Strikes Again: No More Heroes has been prepared with enough love and affection to become a filling meal on its own, packed with the spice and spirit you'd expect from Travis Touchdown. It's a fun, indie-inflected blast of hack-and-slash which doesn't change the world mechanically (and don't go in expecting No More Heroes 3), but its sincerity and energy are charming. It's an adult game – a gamer's game – foul-mouthed and dripping with style. If you're sitting on the fence, we'd recommend diving in, if only to support its infectious, celebratory spirit; Suda51 seems to have a real affection for Nintendo hardware and this makes you feel lucky to have him working on Switch.
NintendoWorldReport
8 / 10.0
Thankfully, even if it's a little weird and limited in some respects, Travis Strikes Again is a fun game that makes me excited for the future of the series. Spending time in the punk rock hellscape of No More Heroes isn't something I thought I'd get to do again. That trip might be through the lens of a bunch of fake video games, but all that does is add a welcome twist to Travis' escapades and add another quirk to Suda's legacy.
I'm not inclined to play back through it right away, but it'll be staying downloaded on my Switch for those lengthy flights and commutes where I want to do nothing more than slash through countless enemies in style.
Travis Strikes Again: No More Heroes is out now for Nintendo Switch. Did we sell you on the game, you can grab it right here!
It's not No More Heroes 3, but it's a surprisingly full featured and fleshed out game, featuring some genuinely clever writing, and extremely meaty gameplay, as well as a whole lot of variety (something the older games always struggled with). Fans of Travis Touchdown need no longer wait—true to what it says on the tin, in this game, Travis strikes again. And boy, does it turns out to be worth it.
For a budget No More Heroes experience with more content on the way, Travis Strikes Again is a fun ride.
Travis Strikes Again No More Heroes is a very particular game, never trivial, and does a great job on Switch.
Review in Italian | Read full review
Travis Strikes Again is not a great game in the traditional sense, but if you are a ramen eating, pro-wrestling watching, anime loving, gaming nerd like Travis Touchdown, then you'll play it to the end nonetheless, and have a great time doing it.
Travis Strikes Again: No More Heroes is a fun and dynamic hack n' slash experience: full of pop culture references, every Suda51 fan should try this new Travis adventure. Sadly the lack of variants in its gameplay might turn it into a predictable experience.
Review in Spanish | Read full review
Despite being a bit bland on the gameplay front, Travis Strikes Again is more often than not an enjoyable jaunt back in the shoes of the titular Travis Touchdown.
Nintendo Enthusiast
7.5 / 10.0
Here at Nintendo Enthusiast, we are covering the latest Nintendo titles in written and video format. If you're more interested in video content you can check out our official YouTube channel here. We're constantly putting out interesting features and opinion pieces that may interest you. Head over to our home screen and see if anything catches your eye!
Geeks Under Grace
7.5 / 10.0
Travis Strikes Again: No More Heroes is a unique arcade-style hack-and-slash with sub-standard, repetitive combat and an interesting narrative for hardcore Suda fans, but offers little else for players who are not.
This game isn't No More Heroes 3. Suda51 and his team have released this Travis Strikes Again while they wait for the third great chapter of the saga. It's good that this game has a reduced price because it feels fun but simple, like a portable console video game.
Review in Spanish | Read full review
A worthy followup to the Wii cult classics, Travis Strikes Again: No More Heroes is a fun and action-packed hack-and-slash adventure, when it isn't getting in its own way.
If there's one take-away I have about Travis Strikes Again: No More Heroes, it's that it feels like a lower budget take on the series. I'm reminded of when a series on the PSX or GameCube would get a game on the GBA; It's noticeably different, and not as highly polished, but in the end it's still fun for what it is.
You love it or you hate it. Travis Strikes Again is a weird blast about the past with great co-op gameplay, and repetitive action as well.
Review in Slovak | Read full review
Travis Strikes Again: No More Heroes has to be seen under different lights...and under one of them, this is an irreverent, eccentric, unique and captivating work, as only Suda 51's touch can make it. Under a different light, the game is so much the spawn of its creator's mind that it makes it difficult for outsiders to appreciate, something which the feeling of repetitiveness in combat and its overly simplistic level design does not help with...and yet, Travis Strikes Again is what everyone could ask of its creator.
Review in Portuguese | Read full review
I missed Travis Touchdown. I missed Suda51's punk verve. Travis Strikes Again is stylish in all the right ways. It looks cool, the music sounds great, and the game consistently zigs when I fully expected it to zag. At the same time there's not a lot here for players who aren't already devoted to the world of No More Heroes or even the larger Grasshopper Manufacture universe. But if you're tired of hacky attempts at too cool for school meta commentary, Travis Touchdown is here to take gaming post-post-modern.
Travis Strikes Again has some undeniable lows but the No More Heroes charm and the prospect of co-op lifts it up. Whether it's learning the intricacies of individual types of ramen or watching Travis curse at a talking cat, this is something that could only be born out of the mind of Suda 51 and his team at Grasshopper.
Travis Strikes Again is a significant departure from the series with disappointing gameplay, but exceptional style.
Just Push Start
3.5 / 5.0
Overall, Travis Strikes Again: No More Heroes relies way too much on meta humor and very bland gameplay. Fans will likely have a lot of fun, enjoy where the story goes and like the overall experience, where as action or more hardcore players will likely find the shallow gameplay boring. More often than not, since the experience is more repetition than anything else, it doesn't take long to get bored and want to move onto other things. And, even if the games are different, it doesn't lead to the most satisfying of places.
Travis Strikes Again: No More Heroes is a flawed experience, yet boasts such as a commendable level of creativity amidst its restrictions that I was unusually smitten with it. The combat is repetitive, the visuals are sub-par and, sadly, there isn't a lot of depth to many of its mechanics.
In short, buy it if you're a fan of any of those things, maybe wait for a sale if you're not quite sure. But here's hoping we get a real No More Heroes next, because this just made me realize I really want that to happen.
Travis Strikes Again: No More Heroes doesn't invite you in. If you're unfamiliar with the huge swatch of game history, Grasshopper's catalog, or even games industry business gossip, this will come off as a less entertaining surrealist action game overshadowed by Suda51's old work like Killer7 or even No More Heroes.
No More Heroes: Travis Strikes Back is not a complete failure, and there's a lot to love here, but I'd be lying if I didn't say I was somewhat disappointed. While playing I skipped between being in love with the game's style and personality and sick to death of actually having to play. A fascinating experiment from Suda51, one I'm glad he made, but not the best game. Add a point to the score if you love Japanese eccentricity, take one away if you have no time for it.
Travis Strikes Again is an oddity, to say the least. Sometimes, it can be a lot of fun, but at other times, it can be a repetitive drag. The characters and writing are fantastic, but the game's tendency to flip between different gameplay styles makes its quality inconsistent.
Travis Touchdown's return is full of craziness, just as you would expect from Goichi Suda. Unfortunately, is also a repetitive and aesthetically disappointing action game.
Review in Italian | Read full review
Touchdown's beam katana is back and will need to be recharged during combat.
TSA: NMH is a game I was looking forward to and, in all honesty, I can't say that it fully satisfied my longing for some Travis Touchdown action. As I've mentioned earlier, the game feels like a fun appetizer before the main course comes along. Thing is, we've been waiting for the main course for quite some time and I'm afraid that many of the fans might get up and choose a different venue.
Travis Strikes Again: No More Heroes has Suda51's eccentric charm, but the repetitive hack and slash gameplay doesn't feel nearly as great as previous entries in the series.
There are plenty of amazing mindbending moments in Travis Strikes Again, but you have to work for them. If you're willing to play a decent brawler that's regularly interrupted by junky D-grade platforming to get to the madness, you'll get a lot out of it.
Travis Strikes Again succeeds as a simple hack-n-slash with seamless co-op, but doesn't do enough to avoid repetition or challenge you in meaningful ways.
Travis Strikes Again: No More Heroes feels less like a passion project and more like an obligation to return to an old hit. It has some of the same style and punk feeling of the Wii original — but much less of it. Instead, it feels spread out far too thin, and the moments of tedium tend to outweigh the absurdity that made the previous game so enjoyable. There's some fun to be had here, and fans will probably be glad to get a chance to see Travis one more time, but it's certainly not the No More Heroes sequel they were waiting for. However, there are some hints that Travis Strikes Again is just a prelude to something more.
Geek Culture Podcast
6 / 10.0
Serving as a spin-off of the previous two titles, Travis Strikes Again: No More Heroes features some of the charm and DNA of the past games, but mostly ends up as a disappointment after the years of waiting for more from this unique series.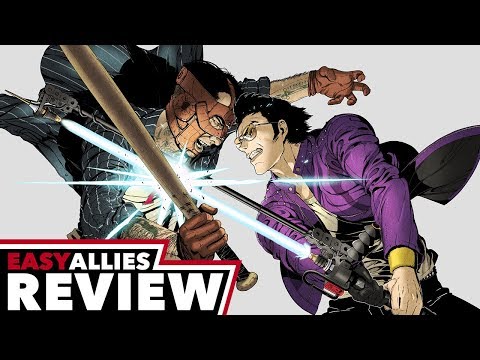 Technical issues, strange gameplay decisions, and an overall lackluster series of features make Travis Strikes Again: No More Heroes an unworthy placeholder for the next entry in the series.
The bright side of this release is that the No More Heroes series is still alive after more than 8 years since no more heroes 2 , but unfortunately at the end of the day this particular release does not present anything new to the series or even to the story in general.
Review in Arabic | Read full review
In a game where you use toilets to save, fight with a lightsaber-like weapon, assassinate strange and odd characters in a world chock-full of pop culture references and absurdism – that's strike three and four.
Travis Strikes Again: No More Heroes is a useless No More Heroes spin-off with an outdated graphics, boring gameplay, faceless music, weak dialogues and humor. The game is really strange. Travis Touchdown deserves more.
Review in Russian | Read full review
Not quite the glorious return we wanted for Travis Touchdown, for all of this game's desire to be weird it does a better job of making itself uninteresting.
As a fan of the No More Heroes and Suda51 in general, it pains me to see the series stumble in this way, as the insufferably dull combat and a cast of uninteresting villains has me pondering, "will there truly be no more heroes?"
Unloving cobbled-together arcade brawler with only a few scenes showing the genius of Goichi Suda.
Review in German | Read full review
Fans might get a kick out of this self-aware spinoff, but its referential meta-jokes ultimately fall flat. Worse though is that it's just not very much fun to play. It's repetitive to the point of being tiresome, and not even its occasionally enjoyable boss battles save Travis Strikes Again from being dull and dreary.
New Game Network
40 / 100
Travis Strikes Again: No More Heroes can be engaging and stylish when it wants to be. However, it rarely wants to be either of those things, and is instead content to be a bland, boring slog that never gets out of first gear.
Repetitive, dry, and inexplicably uninteresting, Travis Strikes Again is a massive misstep for a series with an otherwise solid track record. It's not so much the near complete abandonment of what made No More Heroes so appealing that plagues the hack n' slash, but the all-around drop in quality from the original duology. Dialogue is stiff, lacking in the same character that made Travis Touchdown so unpleasantly likable; the once colourful world of Santa Destroy is tossed aside in favour of multiple virtual realities, none of which manage to capture the same wonderful seediness of the fictional Californian town; and boss fights, once the staple of the franchise, come and go all too soon with none of the expected impact. Suda51 has always been an acquired taste, but Travis Strikes Again will be hard to stomach for even the most invested of fans.
While going away from the franchise's roots may have been an interesting idea in some far off universe, we instead got a game devoid of any cohesion or structure that is also really badly designed to the point of frustration. Suda51's off-the-shelf humour couldn't save a story so full of holes that you can mistake it for Swiss cheese. Nothing in this world can make me recommend this game. With dull combat, terrible visuals and just lazy design, this is an instantly forgettable game that failed its legacy completely. A true tragedy.
The disappointment is up to the punk, idiotic and meta fun that the first two No More Heroes provided. Admiring the independent scene that has revolutionized the video game in recent years, Suda51 gives the impression of having missed the hype train with this new, painful game.
Review in French | Read full review
A disappointing return for Suda51 whose shallow, repetitive action is not helped by a relentlessly unfunny script and tired pop culture references.
Travis Strikes Again: No More Heroes is a maddeningly repetitive experience and should be avoided at all costs.
Unfortunately, though there is fun to be had battling bosses and experiencing its off-the-wall storyline, Travis Strikes Again is difficult to recommend even at the discounted asking price. For an evening of co-op play, there are better options out there, and playing solo robs the campaign of its potential for fun combat.