Percentile Rank
Life is Strange: Episode 1 - Chrysalis is ranked in the 73rd percentile of games scored on OpenCritic.
Rating Summary
Based on 81 critic reviews
OpenCritic Rating
Based on 81 critic reviews
Score Distribution
Unscored Reviews
An intriguing start for Dontnod's leap into episodic gaming. Chrysalis is very much a scene setter, easing us in gently to a host of intriguing characters and ensuring we get to grips with the rewind mechanic before we're asked to make any seriously tough choices. As long as the momentum continues to build pace, this could turn out to be something special. At this early stage, I can't wait to play more, but to put a numbered score on this at such an early stage would be strange. Such is life.
TotalBiscuit, The Cynical Brit
Unscored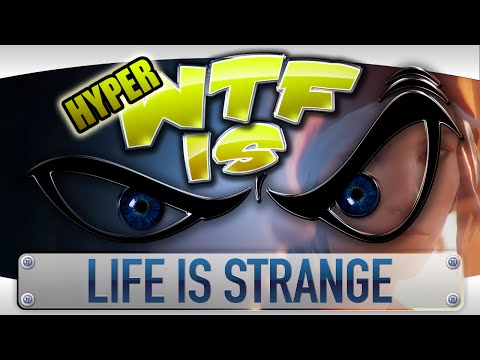 Upcoming chapters promise more action and excitement, but "Chrysalis" has already given me something I didn't expect: a representation of modern teen life that is neither romanticized nor condescending. Just as a chrysalis is the transitional stage in a butterfly's growth, Life Is Strange knows that teens are just humans in transition.
For now, if you like that whole quirky indie scene—Juno, 500 Days of Summer, Away We Go, et cetera—you'll probably enjoy this. Or if you're just a fan of Telltale games like The Walking Dead or The Wolf Among Us and want something Telltale-esque, but less fantastical.
All things considered, Life Is Strange is by far a worthwhile experience for anyone. Being that the first episode is up for grabs at the cost of free, it's an absolute must for any gamer. Whether or not you choose to invest in future episodes is up to you, but I for one am in.
With its unique story, impressive attention to detail, and cleverly implemented time-rewinding mechanic, Life is Strange is shaping up to be a great series.
Worth a look for anyone seeking a unique, more grounded take on the adventure game.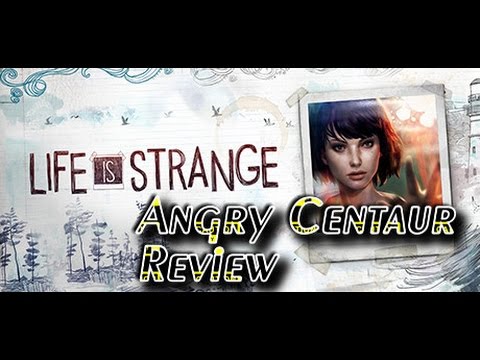 Scored Reviews
In one of the developer diaries released by Dontnod leading up to the release of Life is Strange, JMAX, co-founder of Dontnod, says, "I believe video games are the future of storytelling and I think this is just a pre-history of video games… We are just pioneers. This industry is just learning to walk on its feet…" If Life is Strange is any indication of the direction the storytelling of video games is heading, the evolution is one that should be highly admired.
The calm before the storm, in other words, which (without giving spoilers) is also literally the case with Max's adventure. Dontnod though the badly underrated Remember Me and now Life Is Strange is quickly establishing itself as a premiere developer of arthouse games, and the only criticism I have of Life Is Strange is that I have to wait so long for the next episode.
Overall, Life is Strange Episode 1: Chrysalis is an outstandingly charming, albeit brief beginning to this beautiful, new world. DONTNOD Entertainment has laid out what is to come in stellar fashion and I can't wait for Episode 2 to arrive, though waiting until sometime in March is still a decision I seriously question.
PlayStation LifeStyle
9.5 / 10.0
In the end, the only thing I can truly say is that Life is Strange is a must-buy. With its artsy graphics and music, relatable and realistic characters, and numerous mysteries and choices, the episodic adventure easily sucked me in and had me wishing I could dive directly into Episode 2. If the future episodes are anything like this first one, then I think Life is Strange is set to be one of the best games of the year, if not the best one.
Life is Strange Episode 1: Crysalis is an excellent introduction to the series and it successfully manages to pull you into its wonderful world.I look forward in experiencing the rest of the episodes
As the introductory episode of Life is Strange, Chrysalis exists as a great beginning, which is full of both intrigue and hints towards greatness. This is a game that feels like it exists in a living world, and it's one that we want to explore more.
It's very tempting to dismiss Life is Strange out of hand as the same pretentious pabulum that it emulates, but the affectations of hipster cinema prove essential to its narrative goals. DONTNOD's sophomore effort aims to capture the voice of today's youth, and outside of a few heavy-handed moments it succeeds.
The only drawback with the first of the five episodes is some of the writing which may or may not improve as we dive deeper into the future episodes. If you're a fan of this story telling genre, Life is Strange is a must play!
While this episode lays a good foundation to the upcoming adventures, it admittedly does little more than introduce the characters which will eventually help/hinder you when you need them most, but that's not to take away from what it achieves. If you love point and click games or narrative-driven games, Life is Strange is one title you will hate to miss out on. For the low entry price of $5 for the first of five episodes you can easily play it and make an informed decision on whether you would like to follow Max on her journey of self discovery. I know I will be.
Donotnod venture into episodic territory with Life is Strange for it and produce one of the year's most promising titles in doing so.
Life Is Strange is off to a near flawless start. Its story, characters and world are all incredibly interesting and in combination have built a fascinating plot that we can't wait to continue in the second episode. Max's time travelling ability is an innovation in the interactive story genre that allows us shape the story exactly to our liking and is a compelling plot device in itself. If Dontnod can iron out the lip-syncing problems and continue the quality of Chrysalis in future episodes, then we have something very special on our hands.
The sleepy, small-town atmosphere, dream-like art design and sublime music, combined with a cast of both likeable and pleasingly hateful characters, a compelling story and interesting game mechanics has left me on the edge of my seat waiting for the next episode.
Overall I'm pretty impressed with the first episode of Life is Strange titled Chrysalis. The story has me hooked and I can't wait to find out what happens next. For the price checking out the first episode is a no brainer.
If you're a fan of teenage dramas like Rushmore, Juno and The Breakfast Club and happen to also have a love for games like The Walking Dead, Beyond: Two Souls and Heavy Rain, this first episode is well worth your time. It's not a game that everyone will enjoy, despite it being easy for all to pick up but, for those it does click with, they won't be disappointed.
It's not without its flaws, like I said, the girls seem to act and look younger than they supposedly are, and some of the lines seem rather forced and fake, but overall it's woven well enough as to put together a fulfilling and enjoyable experience. I'm looking forward to the next part.
This first episode shows a lot of potential. The characters and their struggles are relatable, and the narrative sets up plenty of intriguing threads
PlayStation Universe
8.5 / 10.0
Life is Strange, Episode One: Chrysalis is a joyous, gripping adventure that has laid down a strong foundation for the rest of the series. Its time-travelling mechanic is a great spin on traditional narrative, choice-heavy video games of similar fashion, and is backed up by brilliant characterization and superb storytelling. It may not be perfect, but there's absolutely no way you'll want to miss out on Max's adventures.
For now, we're left with our first glimpse at Arcadia Bay, our initial look into the life of Max. It was a slow, yet well-paced initial chapter that set the table more than anything else. There's no telling where the story will go from here. But, as Chrysalis faded out, an indie song played that felt wonderfully at home in this setting, and served as a warning of things to come. It chanted "We will foresee obstacles, through the blizzard, through the blizzard."
Life is Strange presents an interesting story and does well to flesh out its characters, regardless of their importance to the overall game. The many choices available to the player makes way for unexpected consequences that prove to be entertaining.
Life is Strange elegantly meshes time-travelling with nostalgia-riddled teen drama, producing a sympathetic debut.
Fans of the Telltale adventure games and people looking for something unique in terms of storytelling and mechanics should really give Life is Strange a shot. It sets up a decent premise and keeps the player invested for the 3 hour duration of the episode. I for one enjoyed what I played, even when the dialog became "too hip" for me. I say give it a shot. It most certainly is something very different.
Post Arcade (National Post)
8 / 10.0
Life is Strange is perhaps the best possible outcome for French developer Dontnod Entertainment after an interesting and flawed start as a developer
Life is Strange has simplicity to it that is driven by a strong and intriguing storyline. It's one of those titles that demands your attention, but doesn't ask too much from your gaming skills. Gamers may not like the lack of control and variety of gameplay, but the freedom to dictate the character and story might be enough to warrant a go.
The first hour of Life Is Strange delivers a number of references suggesting that the development team at Dontnod aims to create an experience which can be compared to Catcher in the Rye or Twin Peaks in terms of core concepts.
Life Is Strange makes a strong start to its season, with the first episode introducing a number of interesting characters, and raising a number of questions that left me needing answers. The visuals paint a solid, and often beautiful world, and despite the occasional misstep in the dialogue or execution Dontnod have the beginnings of a worthy and memorable entry in the adventure game genre.
A Telltale-esque title set in suburban America that hints at maturity.
Life is Strange Episode 1: Chrysalis is an engaging and enjoyable first instalment in what promises to be a compelling adventure series. If subsequent episodes can live up to what Dontnod has started, we're in for a treat.
Life Is Strange's opening episode is a slow burner that leaves you with far more questions than answers, but the most important factor here is that we want to know the answers and will return to the series to find them.
Though it suffers from some cheesy dialog, the first episode of Life is Strange game is a solid introduction to an engaging series, and combines Telltale-like choice mechanics with the heart of Gone Home.
Life is Strange is presented in a package that, at first, might not seem like much, but once you delve into its world you'll see how much more it offers. With a $5 price tag, there's no reason to pass Life is Strange up. Unless, that is, you're aiming for the season's pass.
Although quite a short game, Life is Strange Episode 1 Chrysalis definitely brings a unique freshness to the gaming world and definitely gives a great twist and alternative to the Telltale Games. It has a very likeable character that when combined with the interesting gaming mechanics of time travel, it really makes you question the choices you make for Max that ended with me craving for more.
Chrysalis, Life Is Strange's debut episode, introduces a fascinatingly weird tone where the ordinary is coupled with the bizarre.
A wonderfully assured first episode, in what has the potential to outdo both Telltale Games and Quantic Dream in terms of successful video game storytelling.
There's a lot of interesting setup in the first episode of Life is Strange, and this is a great start. There's the overarching mystery of the missing girl, but the smaller ones have the potential to open up interesting subplots later on. The time rewind mechanic is very convenient for solving simple puzzles and ensuring that the choices you make are ones you're comfortable with, but it remains to be seen how much of an impact this will all have. Like all episodic adventure titles, it's too early to tell if the entire game will be good. Based on this episode, there's enough intrigue that the wait for the second episode, which is currently scheduled for March, might be a tad unbearable.
Dontnod has done a fantastic job of not only introducing an interesting new world to explore in Life is Strange, but also an intriguing time-rewinding mechanic, and mysterious story that can only grow from here.
At the end of the day, Life is Strange is an interesting experiment. And while it falters on a few fronts, the first episode does more than enough to keep our interest for the next one.
But, by the end of Episode 1 of Life is Strange, the game at the very least also proves that life is filled with rewarding challenges and beautiful moments, even if they fade like a weathered old photograph.
A modern adventure game of its own accord, Life is Strange tackles its expository episode and succeeds in developing its own persona amongst its peers.
Life Is Strange offers a fresh take on video game storytelling, presenting the typically loaded concept of time travel in a more naturalistic light and exploring the labyrinthine choices of an unlikely everyday hero.
Life is Strange's debut episode starts off strong, showing just enough of what it has to offer while cementing its characters and story firmly in its world. Though the journey only lasted 2-3 hours, it did enough during that time to make me excited for the episodes to come and it left me guessing what the consequences of my actions will be.
This is why, despite the first episode's obvious flaws, I'm eagerly awaiting the rest of the series.
Cheat Code Central
3.9 / 5.0
Life is Strange is an interesting attempt to break into the cinematic genre. It's certainly unique, blending together gameplay elements of Telltale's and Quantic Dreams' productions with more "gamey" elements such as it's time rewinding mechanics. It shows a lot of promise as an episodic game, but there are certain mechanics that leave me feeling a bit skeptical for this franchise's future. I think Episode 1 is worth a play through, but whether or not this becomes a fantastic multi-episode game will depend on the choices the developers make from here on out. Considering the game's subject matter, that seems entirely appropriate.
Life Is Strange has a charm that is hard to resist. The dialogue never quite manages to achieve believability, but the game's top-notch art direction makes Arcadia Bay an interesting pocket universe to explore. The time reversal mechanic is also full of potential and neatly executed through the game's thoughtful UI.
I'm sure that once all five episodes are out, the game will be a great one, deserving of the highest scores. But right now the generic, unlikeable characters mar what could have been pretty perfect.
The second episode will not release until March, and neither DONTNOD or Square Enix have announced exactly when. I'm personally climbing the walls in anticipation, eager to not only see what happens next, but also how my decisions will impact Max and her friends. I rewound most of my choices to see how things would go differently and then made my decision from there, and I have this deep, dark feeling that even though I think I chose well at the time, I chose poorly overall.
Reno Gazette-Journal
3.75 / 5.0
Overall, though, Life is Good is a good first attempt — pun so totally intended — that sets up the series for what could shape up to be a solid multi-episode run. Certain aspects of the game certainly could use a bit of polish. At the same time, it builds a nice foundation for its upcoming chapters, and I'm already nervously anxious about how the choices I've made will impact the next episode. Let's just say I'm now looking forward to the ways the series will delight or break my heart. Life is strange, indeed.
در نهایت اگر می خواهید در سبک درام تعاملی اثری دوست داشتنی و جذاب را تجربه کنید Life Is Strange گزینه مناسبی برای شما است . بازی در اپیزود اول بخوبی بستر لازم برای پرداخت داستان اصلی را فراهم می کند ، بخوبی کاراکترهای بازی را معرفی کرده و زمینه همذات پنداری را در مخاطب ایجاد می کند و بخوبی با عناصر فنی نظیر موسیقی و گرافیک هنری به دلنشین تر کردن تجربه اثر کمک می کند . نقطه عطف پایانی داستان بازی کمی غافلگیر کننده و فراتر از سطح داستانی اثر بود و باید دید در قسمت های آینده آیا سازندگان می توانند این مسیر و ایده بلندپروازانه را بخوبی ارائه دهند یا خیر ...
Review in Persian | Read full review
Life is Strange presents an intriguing story but one that is yet to find its feet
Life is Strange explores what it's like to be a teenage girl on the brink of escaping the clutches of high school, but with the ability to rewind time.
Chapter 1 of this five-part series is off to a promising, if timid, start. It presents a lot of ideas and mechanics just to show you what you'll be doing later, but it's pretty clear that the really interesting bits are yet to come. Still, this is a game worth checking out if you can handle the unavoidable alerts and iffy art choices.
Life is Strange gives us a unique inside look at solving the mystery of Arcadia Bay through the eyes of a teenage girl.
After quite a bit of meandering, Life is Strange offers revelations, along with dialogue that isn't trying to ape how a teenager might sound. Or maybe the awkwardness is just drowned out by Chloe and Max's sincerity. And, in the tradition of all good TV pilots - it owes as much to TV and cinema as it does to other games - there's a cliffhanger that's going to force me to come back.
Life is Strange Episode 1: Chrysalis is a good introduction to the game world and story. There's a clear direction, setting, and tone Dontnod is going for, but splitting the game into episodes means a lot of waiting to see if it can carry it through to the end. There's a lot of potential here, both for success and failure, but at the very least Episode 1 provides a great experience full of exploration and intrigue. The cliff-hanger ending serves the episodic nature well enough, but separating chapters by several weeks could prove to be the game's downfall.
Summary: An interesting opening to what will hopefully grow to be something quite special.
There is a certain air of quality about the current product, but it is not enough. However, as more episodes come, I feel (and I hope) it will evolve and get better. Lets hope Max does not have to grow a beard for that to happen though,
A solid opening to what could be a genuinely interesting episodic adventure. The mystery seems compelling, the characters are largely likeable, and the presentation is impeccable - but the emphasis is on "could" and "seems". It's still just episode one.
The episodic Life is Strange is off to a good start, featuring sympathetic characters and tense social situations.
The script has its moments, but I was more interested in 'Life Is Strange's approach to decisions than I was in its dialogue. The seed is there for many of the characters though, and I think with the right narrative they can grow into something much more complex. The second episode ought to be here soon, and I am looking forward to finding out. [OpenCritic note: Mild spoilers for the first episode are contained in this review.]
This opening to Life is Strange is flawed but shows serious potential for the series.
The opening episode of Dontnod's time-bending adventure is uneven but intriguing, earnest and full of potential.
All in all, Life Is Strange was well... strange. While I found myself nitpicking characters and plot development, I still was drawn into what would happen next, what all my decisions would effect in the future, and just what in the world is happening in this town? Life is Strange is the kind of game where you don't have to fear imminent death or sweat the danger and fear of the world around you. Instead, it's a very humane take on the episodic genre, with some supernatural tendencies sprinkled in. I honestly am very interested to see where this strange journey ends up in the next episode, releasing March 2015.
The Jimquisition
6.5 / 10.0
As the series' opening gambit, it did its job. It didn't do much more than that, but it was a decent enough opener.
Life is Strange starts out with a problematic first episode, but there's a lot of potential in this young-adult drama.
The first episode of Life Is Strange is a mixed bag – the dialogue grates and inspecting items is a bore, but there is promise elsewhere. With the story's foundations laid down, the next episode could be a standout.
Life Is Strange: Episode 1 - Chrysalis certainly is strange, but perhaps not in the way that DONTNOD intended. There's enough ground work laid here to pave the way for future instalments, but a lot of the good is undone by lip sync issues and some of the most mind-bogglingly bad dialogue that we've heard in recent memory. While some of this is inadvertently hilarious, it does end up hurting the product at points. There's definitely still hope for this season, but the jury's out right now.
Life is Strange is an episodic adventure in the Telltale-style, placing you in the shoes of 18 year old Max Caulfield. Max can rewind time at will and has prophetic dreams of the future. Episode 1 is all intro, giving you a look at Max's powers and her supporting cast, but not much else. There's hints of bigger things on the horizon, but neither issue is immediate within Episode 1. I'm intrigued, but Episode 2 needs to give me a stronger reason to finish all five episodes.
Life is Strange is full of so much squandered potential. What could have been a great coming-of-age tale is hindered by bad writing, characters, set pieces, and gameplay. Those willing to give it a shot are better off playing better-executed cinematic titles like The Walking Dead or Heavy Rain.