Percentile Rank
Saints Row: Gat Out of Hell is ranked in the 34th percentile of games scored on OpenCritic.
Rating Summary
Based on 69 critic reviews
OpenCritic Rating
Based on 69 critic reviews
Score Distribution
Unscored Reviews
TotalBiscuit, The Cynical Brit
Unscored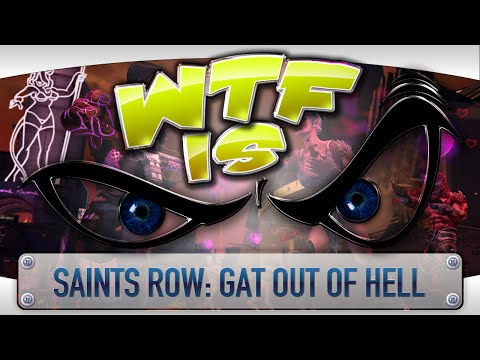 It's Saints Row IV with too many cut corners. Some of the series' core fun remains, but it's sandwiched between disappointing filler.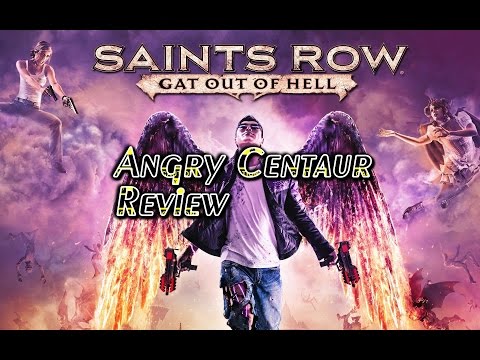 Rock, Paper, Shotgun
Unscored
It's a comfortable game, lots to do, very silly, definitely fun to play. But it's also sitting still, putting its feet up, rather than surprising us with something delightfully new.
Gat Out of Hell is a hell of a lot of fun. The flight mechanics are fantastic, the new arsenal of weapons is as creative as any other Saints Row title's, and the game basically fixes all the problems I had with Saints Row IV as an open-world game. It's a bite-sized portion to hold you over until the inevitable (and larger) Saints Row V.
Scored Reviews
Saints Row 4 fans have been waiting for this expansion to finally touch down for quite some time now and by and large the wait was worth it. The reimagined Saints Row version of Hell built from the ground up is impressive and much of the personality we have come to love about the franchise is prominently on display. Granted the game can be offensive at times but it never takes itself too seriously and is all about entertaining.
For those never venturing into Saints Row IV this is a must-buy, and for those that did, Gat Out of Hell is a solid expansion that should satiate the hunger for the inevitable Saints Row V we all hope is coming sooner rather than later.
Saints Row: Gat out of Hell is a welcome entry in the series. It takes things to new heights in terms of story, while adding a few impressive gameplay mechanics, such as the flight one. There aren't that many different missions and the environment is a bit small, but don't forget that the game costs just 20 USD/EUR, so don't expect a full-fledged experience.
If I wanted to worry about all that, I'd just go to a college campus and listen to people complain for a few hours. As it is though, I hope that more developers take a cue from Saints Row and realize that it's still okay to tell jokes and implement cartoony violence that's still ridiculous and fun. I know gaming as an industry is maturing and people want to present new ideas and make statements using the media, but luckily, whenever I feel like I need a break, I will have Saints Row proudly on my shelf.
Cheat Code Central
4 / 5.0
In the end, should you pick the latest Saints Row chapter? Why the Hell not? The Saints games have continued to walk their own path and if you've been enjoying the recent experiences they've been throwing at us, then there is simply no reason to not get this one. Tons of gameplay, awesome new abilities, and probably the most enjoyable time anyone would really spend in Hell. Yeah I'm sold and you will be too.
Make no mistake this isn't a full blown adventure but a 'just go with it' adrenaline rollercoaster ride; it has its ups and downs, with plenty of big drops for the rush, but it'll be over soon enough. Gat out of Hell is a great round off to the Saints Row adventure as it gets wackier and wackier, with it standing as a defiant parody of how the Saints ended up in this mess.
Outside of the flying woes, Gat Out of Hell is content to let you be an all-powerful demigod or goddess. The game is just plain, hammy entertainment. It doesn't aspire to teach you a great moral lesson—outside of "don't fuck with Ouija boards," which is pretty sage advice—and it's not trying to wow you with 60 FPS photorealism. Gat out of Hell, like its predecessors, is that essential reminder we need from time to time that, yes, sometimes it's okay for videogames to be dumb fun and little else.
Although short, Gat Out of Hell's story is great, and makes for an enjoyable experience with its unique flying mechanics and setting. Fans of the franchise will love this, however newcomers may feel let down by its lack of real narrative.
Even with the occasional hiccups Saints Row: Gat out of Hell manages to be a completely worthwhile experience. The first new city since Saints Row: The Third, great characters, hilarious writing, awesome weapons, and a much more refined focus on gameplay all lend to the overall sense of fun that permeates every aspect of the game.
There is no concept too ridiculous for Volition to exploit and for people with a love of the deranged and silly, Saints Row is one of the funniest games on the market.
Gat Out of Hell is a comedic romp through myth, literature and video game tropes. The writing is smart, the gunplay is solid, and the city of Hell is a blast to fly though. Some may miss the more traditional mission design or lament its brevity, but Gat Out of Hell is a great way to cap off the story of the Third Street Saints
Gat Out of Hell can stand on its own. Yes, it is undercooked, and it has problems, but the core mechanics and gameplay still work.
The Saints Row IV Re-Elected + Gat out of Hell combo pack is well-suited for anyone who missed out on Saints Row IV when it released 18 months ago on last-gen platforms. If you've already played through that game, unless you're dying to play through a slightly enhanced edition, your best option is to pick-up the standalone version of Gat out of Hell, also available now.
Saints Row IV: Re-Elected is still an enjoyable, chaotic romp on PS4 and Xbox One, but its improvements are minimal.
Gat out of Hell is not perfect; it's shorter than it should be, and the missions are disappointingly unimaginative. As a full release, it'd be very tough to recommend the title, but taken simply as a slice of Saints Row silliness, it's much easier to endorse.
PlayStation Universe
7.5 / 10.0
Gat out of Hell applies a dose of air freshener to mask the musty smell emanating from the more traditional aspects of the Saints Row formula and delivers a fun, if overly familiar, slice of its chaos-riddled gameplay.
Gat out of Hell is a fun way to kill time while we all eagerly await the release of a more-complete Saints Row 5. That's coming, right?
The return of super powers and introduction of flight makes it a mostly enjoyable three hours, but as a standalone experience it falls just short of typical Saints Row success.
Saints Row: Gat Out of Hell is a bargain for fans of Saints Row IV. There's less content included, but what is on offer here is good. We expected a slightly more mind-blowing jump to the current generation of consoles from the Saints after the relatively impressive showing that we saw on Xbox 360, but that isn't to say that the game isn't fun, compelling, and a real time-sink.
Overall your stay in Hell will only last about 3-4 hours unless you want to do all of the side content. It's a short stay but definitely a decent one. I think this game is worth a pick up if you are a Saints Row or Johnny Gat fan.
Saints Row: Gat Out of Hell captures the madness and destruction that made the series so fun, but even as an expansion pack, there's not much new here. So much of it is cut from the same cloth of Saints Row IV that the nuances end up meaning much less than they should.
Saints Row rides onto new platforms, and a good standalone expansion follows with it.
Fans of the Saints Row series will enjoy the expanded scope of Gat Out Of Hell and the new world. Everyone else may want to instead stick with Saints Row IV, which has been re-released on current consoles, before venturing into the underworld with the expansion.
Newcomers will find a lot to enjoy, but there's little reason to return if a dive into Hell is what you were looking forward to.
The visuals don't really take anything away from the game. Sure, we all love top-notch cutting edge graphics, but it hardly looks bad, and it's fun, and that's the main thing here
Volition knows exactly what the Saints Row series is. It's dumb, enjoyable fun that's not to be taken too seriously. Gat out of Hell certainly fits that criteria and though it's a smaller package this time around, it's still nice to take a short weekend trip to hell. Just don't expect to stay very long.
It's important to remember that being a standalone expansion, Saints Row: Gat Out Of Hell isn't meant to offer the same full experience we've come to know from the franchise previously. There are a number of features sadly lacking, the main thing being any real mission structure to the story, but the same mayhem-filled gameplay is still there on offer.For a mid-price game, there is more than enough gameplay to get your money's worth, including multiple endings to the story which will add replay value and a map full of collectibles and activities to take part in.If you've not played Saints IV previously, or have but wouldn't mind playing it again, I'd highly recommend picking up the bundle which includes both Saints Row IV: Re-Elected and Gat Out Of Hell to give you the full Saints Row experience. For everyone else, the price point of the title makes it certainly worth a purchase, just don't come in expecting a full blown sequel.
The Jimquisition
7 / 10.0
[T]his expansion is pretty enjoyable, but not essential. It's got some great new weapons and provides an easy excuse to dip back into a world of shameless comic violence – it's also a fairly disposable adventure that doesn't offer much in the way of essential material.
Gat Out of Hell provides a few more hours of fun for those who adored Saints Row IV, but it'll quickly outstay its welcome if you aren't down with the gang. It'll also prove to be a confusing and bogus journey for newcomers, so we recommend grabbing the full package on the PS4 if you're not even sure who Johnny Gat is. With entertaining powers and some great new weapons, the standalone expansion holds its own – but don't expect your otherworldly vacation to be anything more than a quick and familiar break.
Saints Row: Gat Out of Hell is an entertaining distraction for those starving for more Saints action, but there's nothing inherently new attempted here. Your mileage is going to vary, so if you were tired after Saints Row IV then you'd do well to stay clear, but open-world fans who love clearing up all that side content will find a fairly meaty package here for a bargain of a price. The problem with such an absurd title though is where Volition can take this next. Saints Row feels like a series that has begun to run out of ideas, and without a complete do-over it's really backed itself into a corner.
As such, Gat Out of Hell is strictly for fans of Saints Row IV, those who have been wanting to play more of exactly that.
Gat Out of Hell offers all the open-world distractions of a Saints Row game, but precious little of what made the last two so remarkable.
Gat out of Hell is not bad, but it's not great either. To put it simply, it's more Saints Row IV. If you go into it thinking its going to have all new gameplay with an all new story, you are going to be disappointed. It's fun but the overwhelming feel of deja vu may sour you a bit on it.
Gat out of Hell brings an end to the crazy ride that has been Saints Row IV, but while some parts of that ride take you to interesting places and let you see exciting sights, most of the trip cuts through landscapes you'll swear you've traveled many times before.
aints Row: Gat Out of Hell surely will be enjoyable for Saints Row fans and to completionists, but to the uninitiated it will feel a bit shallow and easily forgettable. As a fan of the series I enjoyed my stay in Hell, but as a video game fan I felt trapped in purgatory, stuck with an endless amount of arbitrary tasks to complete and short lived satisfaction.
Saints Row: Gat Out of Hell is the Big Mac of games. You know what you're getting, it's a bit cheap, you enjoy eating it, you don't have to chew and an hour later you've forgotten all about it. Utterly unchallenging and lacking in fresh ideas, Gat Out of Hell is still capable of making you smile.
It's clear that Gat out of Hell is purely fan service. If you liked the lunacy of Saints Row IV, you'll find more of it here. While it isn't bringing a great deal of new to the table, that doesn't prevent it from being a fun ride while it lasts.
PlayStation LifeStyle
6.5 / 10.0
So, if Saints Row's meta humor can get you through collecting your hundredth orb or doing the same type of mission on repeat, you may want to check out GOH. But, if not, I'd recommend staying away from this one, as it burns itself out a bit too quick.
'Saints Row: Gat out of Hell' offers more goofy open world antics on the back of some cool design ideas, but is limited in terms of scope and gameplay variety.
The key problem with the expansion is that Saints Row has now become impossible to one up, even by its makers, due in no small part to the fact that it went off the scale bonkers in the main Saints Row IV adventure. Mix this in with the fact that the port is poor, bordering on shoddy, and you are left with a game that looks last gen, plays last gen and offers very little in the way of new content.
Soaring through Hell thanks to the wings on your back adds another element to your A-to-B arsenal, however the repetition on offer stifles flight. A lot.
Post Arcade (National Post)
6 / 10.0
Perdition should have proven fertile ground for Volition's outrageous open world franchise, but it turns out more like a sandbox with just a couple of toys
Anyone who enjoys the series will find things to enjoy in Saints Row: Gat out of Hell, but as long as you don't go in expecting a long story backed by great mission design, you should get on just fine with this uninspired bite size, but familiar, addition to the Saints Row family.
Gat Out of Hell is a small slice of Saints Row IV in a different setting. It lacks content and variety but is fun to mess around in for a couple of hours.
By tying humor and outrageous context to its moving parts, Saints Row The Third and Saints Row IV became viable systems in the modern open-world paradigm. Gat out of Hell (mostly) forgets all of this, sheds (mostly) all of its psychotic humor, and bolts on (mostly) dated mechanics. Its intended function may be a stop-gap between major iterations, but its execution feels like a failed audition against its recent past.
As a standalone title, Saints Row: Gat Out of Hell is fun enough, but it feels like a stripped down version of what it should have been. It's a real shame; there are moments where the game really shines.This game is a fun distraction, but sadly a forgettable one. It feels like it could have been so much more...
The chaos and fun of Saints Row is fully intact in the underworld, but a new setting can only go so far.
For all the things Gat Out Of Hell could or ideally would do though, it's important to remember what it is - a standalone expansion. Go in remembering that, and knowing about the lack of missions, and it's a pleasant surprise how much it at least tries to offer within its limits. Just don't expect it to be a sequel, or even a full slice of Saints Row 4 at its best.
Where Saints Row IV earned a promotion from expansion to sequel through an explosion of fun and interesting ideas, Gat Out of Hell feels more like leftovers than a brand new experience. The action can be entertaining and the fun infectious, but there's a lot of familiar content here, and Hell itself is a drab place to explore. If you love Saints Row and want more of the same, this expansion delivers, but most gamers will find more than enough Saints Row goodness in Saints Row IV.
Although it pains me to say this, Saints Row: Gat out of Hell is sinfully disappointing. That's not to say that it's a bad game, because it isn't, but it's far from what it could've been.
Yet nearly everything good about Gat Out of Hell has been done better in the main games. We remember laughing out loud during the last two Saints Row outings, but couldn't even muster a chuckle throughout the duration of the expansion. If you're absolutely desperate for more of the third-street Saints, this jaunt into the underworld will just barely suffice, but most will be better off waiting for the next, and inevitably more fully-featured, sequel.
Saints Row: Gat out of Hell is the Saints Row you know and love, minus the good stuff. A lack of humor, repetitive missions and structure for this short expansion leave a lot to be desired.
Saints Row: Gat Out Of Hell isn't going to something I'd recommend to people reading this review unless you are a big Saints Row fan who needs their fix of wackiness that Saints Row always delivers. I wouldn't recommend this game because it feels too much like a quick cash in, while it does add some cool new features like the flying power the fact still remains that you are basically playing through a game full of side activities that rarely has cutscenes or even main missions.
New Game Network
55 / 100
A Saints Row game with no ambition, no plot, no variety, and no way of raising the bar. Solid and good for a chuckle or two, but ultimately an empty experience.
The thing about Gat Out Of Hell is that it feels like Saints Row IV but with things stripped away instead of expanded on. Sure you have the challenges to complete, though they aren't different to the other games in the series, and there are a lot of collectibles to hunt down to unlock everything. Outside of that though Hell as a location feels a bit bland, and without the other Saints to bounce off Kinzie and Gat aren't that interesting or funny. Combine that with the lack of in-game music and customisation options and this entry is a step backwards for the series. Don't get me wrong, this game can be fun when you're engaged in big battles against the demons, but outside of that it is lacking character.
Another ludicrous spectacle, but Volition's patchy action/comedy sandbox doesn't prove to be a gangster's paradise.
Neither heavenly nor hellish, Saints Row: Gat Out Of Hell is an average standalone that is firmly stuck in Limbo.
Gat Out Of Hell is a £15, bite-sized Saints Row-lite experience. Go into it with those expectations and you'll probably be fine. But if you don't care about playing last-gen material on new-gen platforms, give this a miss, do yourself a favour and pickup a copy of the original Saints Row IV for under a tenner.
Despite the outrageous plot and bizarre weapons this is a disappointingly mundane expansion beneath all the silliness, and one that addresses none of the parent game's failings.
The Saints go straight to hell, both literally and metaphorically, in Saints Row IV standalone expansion, Gat Out of Hell.