Percentile Rank
Abyss Odyssey is ranked in the 31st percentile of games scored on OpenCritic.
Rating Summary
Based on 33 critic reviews
OpenCritic Rating
Based on 33 critic reviews
Score Distribution
Unscored Reviews
In one of Nietzsche's more famous quote from Beyond Good and Evil, so states, "He who fights with monsters should look to it that he himself does not become a monster. And when you gaze long into an abyss the abyss also gazes into you." The longer you play Abyss Odyssey, the more this becomes true.
The important thing is that what's available now is really good, utilizing a fighting engine that rewards creativity in using its moves and set in a dungeon loaded with replayability. The art nouveau style is more apparent in the 2D character portraits than the polygonal graphics but still give the game a unique tone, like playing a Grateful Dead album cover.
TotalBiscuit, The Cynical Brit
Unscored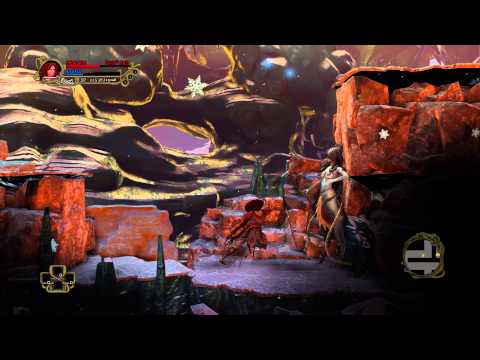 Scored Reviews
From the very first time you load up the menu it's clear that Abyss Odyssey comes from a place of passion and expertise. Its strange blend of Metroidvania, roguelike, and fighting game elements might turn off those who prefer their gaming experiences to be more straightforward, but anyone who's not too afraid to leap into the unknown abyss will find a finely-crafted, unique experience well worth the jump.
And yet if Abyss Odyssey stumbles, it at least does so while attempting a genuinely thrilling, high-wire juggling act of game design rather than simply milking obvious and proven gameplay features. For all its missteps, it remains utterly unique, absolutely gorgeous and delightfully eccentric. If you can stick around long enough to understand what's going on and what's expected of you, and make your peace with Abyss Odyssey's slightly over-reaching nature, you're left with a game that more than repays your patience.
Abyss Odyssey is definitely up there as one of the indie GOTYs so far, but it has its fair bit of clunkiness too.
Abyss Odyssey brings together four great genres into a cohesive 2D side scrolling adventure that will keep your interest and bring you back over and over.
ACE Team's mastery of visual imagery finds a welcome home in solid Roguelike(like) elements and capable, cancel-heavy Fighting mechanics. Abyss Odyssey is their most impressive all-round title to date.
Entertainment Buddha
80 / 100
Engrossing as it is difficult (whether or not said difficulty was intended by ACE Team), Abyss Odyssey successfully captures the imagination lying dormant in the minds of its players.
If you can deal with the game's difficulty, which isn't off putting but not exactly new player friendly, Abyss Odyssey is definitely a game worth a shot.
Abyss Odyssey is going to appeal to a certain audience. If you are one with that audience, you will truly enjoy the experience that this game has to offer. For casual gamers, the difficulty might be too much, but it is an adventure game that you basically just jump into.
New Game Network
73 / 100
The best parts about Abyss Odyssey are those in which it is utterly unique: a Mediterranean fantasy setting, a brightly pastel art style, and a fun mix of roguelike randomization with fighter-game mechanics. That said, none of these points make the game engaging enough to have your friends come back for more in-house fun.
Abyss Odyssey disappoints because every element looks astounding on paper. And then you pick up the controller.
Abyss Odyssey is absolutely the sum of its parts. While its platforming and fighter credentials might not hold up individually, their combination alongside the roguelike sensibilities and community co-operation help elevate these lacking mechanics to be something more compelling than they would be alone. A curious experiment, and one that's well worth continued testing.
A fun platforming, fighting, dungeon crawling side-scroller of an experience, Abyss Odyssey is a fun game that is easy to pick up and a challenge to master. Beautiful artwork and music immerse you into the game world as you descend into the Abyss to find and defeat the Warlock. Beware though that at present time, multi-player may not be all it's chalked up to be. Regardless, the game is certainly worth a shot in single player and if nothing else online co-op can at least give a laugh or two as you attack your friend when he least expects it.
Abyss Odyssey: Extended Dream Edition successfully manages to merge a fighting game with a roguelike RPG to offer an experience that feels both familiar and unique. With an unexpected setting and art style, as well as some clever concessions around its difficulty to make the penalty for death a bit more palatable to the average player, it ensures that your descent into the darkness is enjoyable. If you can get past the fact that the combat only really comes into its own a few hours in, you may just find yourself disappearing into its depths for bit longer than you might have expected.
'Abyss Odyssey: Extended Dream Edition' is quite the intriguing title. It offers plenty of content, and is worth checking out on the PS4 for anyone who missed the original release. The always shifting dungeons, the deep and more satisfying than ever before combat system, and the multiplayer gives this title a surprisingly amount of staying power. It's worth a try, alone or with friends; as long as you don't mind a few of the typical rogue-like quirks, 'Abyss Odyssey' is worth the entry price.
Those who like the genre or who love artistic games will enjoy it despite its flaws.
Abyss Odyssey: Extended Dream Edition does a bit of polishing to the core game, but it still has a few flaws that make it hard to rave about this title. But for those that are interested and dedicated, the experience is ultimately rewarding and satisfying.
Abyss Odyssey is the kind of game that initially seems fantastic, but its many issues become increasingly apparent the more time you spend with it. The thought that went into combat prevents the game from falling into mediocrity, but it also never lives up to the potential that's so obviously there.
While Abyss Odyssey suffers from a few design choices that ultimately hold it back from greatness, its easily ACE Team's most playable game to date, which doesn't come at the sacrifice of the look and feel we've come to love with earlier titles. Hopefully, many of the shortcomings can be addressed in future updates, which seems to be a big part of ACE Team's plan for the game post-release.
In a game like this where mastering the mechanics is key, there's a lot to learn early on in Abyss Odyssey and it can feel slightly overwhelming. Once you understand that you're only expected to get so far in, die, and come back again, you'll be able to get into a groove that allows you to explore further and further. While it would be nice to see some more variety in the level layouts and early enemies, there's still a really enjoyable and deep combat system that's reason enough to descend into the Abyss.
The channeling of art nouveau not only impacts the look of the characters and settings, but complements the curves that fighters draw with the motion of their attacks.
Abyss Odyssey brings plenty of style to this sort-of roguelike, but never gets as deep as its dungeon demands.
Overall, there's a good game here, but few things set it apart from other 2D side-scrolling dungeon crawlers and, in many cases, it doesn't win out in comparison.
Abyss Odyssey is an oasis in the desert for a 2D Castlevania fan.
Wondering what this whole "roguelike" thing is all about? Then Abyss Odyssey could be the game for you: It's a fine introduction to the rules of the genre, with some helpful training wheels to prevent newcomers from being discouraged. If you've suffered the scars of past roguelikes, though, you'll find Abyss Odyssey's lack of challenge a significant downside.
A delightfully weird aesthetic is wasted on a fighting game-platformer hybrid with shallow combat and structural twists that failed to grab me.
Abyss Odyssey set out to redefine a genre and create something that we'd never seen before. It's just a shame that it forgot what makes the genre so enjoyable in the first place.
Despite being let down by the unresponsive controls, Abyss Odyssey: Extended Dream Edition remains an oddly compelling experience brimming with a lot of interesting ideas. It's a real shame that ACE Team didn't use this definitive version as an opportunity to fix the numerous issues that plagued the last-gen iterations.
PlayStation Universe
4.5 / 10.0
An unnecessary port of an already unspectacular game. It may find an audience, but it'll make it as tough as possible to like it first.
Reno Gazette-Journal
2 / 5.0
Then again, I can see certain types of gamers enjoying this, too, especially with its lower price point. If you welcome the challenge of a technical 2.5D hack and slash and the quirks that comes with a roguelike, however, this game will be more up your alley.
Unfortunately, playing through this game once was more than enough for me. While Abyss Odyssey is undeniably a very good-looking game, the stiff controls coupled with minimal exploration and a boring ambient soundtrack makes the abysmal abyss a slog to go through.