Percentile Rank
Game of Thrones: Episode One - Iron From Ice is ranked in the 70th percentile of games scored on OpenCritic.
Rating Summary
Based on 70 critic reviews
OpenCritic Rating
Based on 70 critic reviews
Score Distribution
Unscored Reviews
Though I'm sure the boobs will come, the interesting characters and nail-biting situations that Telltale puts you in, in just the first episode alone, is a nice setup to the cruel series you are about to experience. It's not going to be easy for House Forrester -- as evidenced by the events of the first episode -- but I look forward to seeing how things unfold in the remaining five.
Despite the limitations of its aging engine, Telltale have managed to replicate the world of Westeros in its cel-shaded art style. More than that, the dangers and intrigue from Game of Thrones are there, and if Iron From Ice is any indication, we could be in for an enjoyable yet emotional charged journey to save House Forrester.
TotalBiscuit, The Cynical Brit
Unscored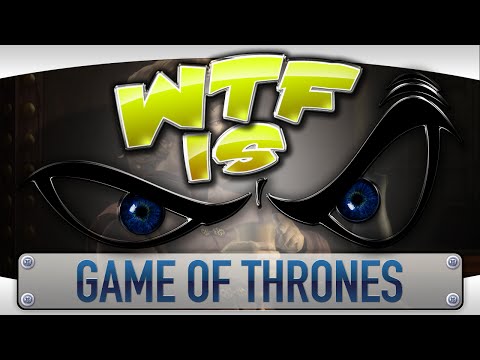 The Lost Lords is an improvement, then. A significant one. But by introducing two new characters, there hasn't been enough development, despite the fact that we're approaching the halfway point of the series.
All the same, Iron From Ice succeeds far more often than it falters. It's yet another Telltale game that lives in those difficult moments, when you're glad it's your on-screen character standing there and not you.
All the elements to recommend Iron From Ice to Game of Thrones fans are there.
Experienced Telltale fans and achievement hunters probably know exactly what to expect here; an easy completion. All of the achievements are automatically unlocked through natural progression, so players can sit back, "relax", and "enjoy" the story. And what a story it is. While my ending left my jaw on the floor and a burning desire to "set things right", it held me captivated for just over two hours.
Birth. Movies. Death.
Unscored
[W]hile Telltale's Game of Thrones gets all the surface details right, it's the subtler elements under the surface - the narrative and thematic conventions - that make it a terrific adaptation of and expansion to an already-terrific story.
Game of Thrones has a lot of potential judging by this first effort, but needs a lot more polish before it really hits new heights.
Rock, Paper, Shotgun
Unscored
All told though, no previous Telltale game has made me feel this tense and this wary. It's dangerous. Its pacing is nothing at all like the show's, but its ever-looming dread very much is. I only hope the rest of the series similarly refuses to pull punches.
It speaks volumes that "Iron From Ice" packs much of the same emotional wallop as the books and show. I'm just as excited to see where this story goes as I am the next book, and the knowledge that the game's next chapter will be released on a regular schedule is a balm to this impatient fan.
If you're a gamer who is familiar with Telltale, then the game is easy to recommend - it feels a little weaker than The Walking Dead, but there are moments of pure brilliance that show what is possible with this world. If you're a fan of Game of Thrones who doesn't play video games normally, then this is still easy to recommend. You don't need quick reflexes or to understand gaming. You just need to be invested in the story to play.
Scored Reviews
Give me more. Let me undo what I have done. Telltale, I need to see what happens next, and I need to make sure that I can fix it.
Tellale Games have proven that they are more than up to the task of creating a vivid realisation of the Westeros that has found global popularity - as with their previous titles, everything they touch seems destined to turn to gold.
Telltale has hit another home run with the debut episode of its licensed Game of Thrones series. However, it's not going to be for everyone, as it will only appeal to fans of the franchise and may be too wordy for some.
This first episode is a bit dense, particularly for newcomers, but the attention to detail is meticulous and appreciated. Telltale's Game of Thrones manages to capture all the heart-racing moments and sweaty-palmed intensity fans have come to love. This episode sets up a sprawling adventure on the outskirts of the Westeros we know, and need more of immediately.
Cheat Code Central
4.5 / 5.0
Anyway, my final take on the game is that Game of Thrones fans will love it. They will probably like it less if they aren't current, as the game will spoil a whole bunch of stuff for them. People who have only read the series might have some problems telling which character is which, and people who haven't experienced the series at all might get lost in a huge pool of names and events that aren't really explained. Even so, the narrative woven by Game of Thrones is a compelling one, filled with intrigue, conflict, and death… lots and lots of death. I'd highly recommend it to either fans of the books, the HBO series, or Telltale games in general.
Despite the high standard of the property and developer, Game of Thrones: A Telltale Games Series Episode 1 - Iron From Ice manages to hold up to nearly every expectation and delivers a gaming experience on par with the HBO show.
I can't wait to see what lies in-store for House Forrester in the future episodes.
PlayStation Universe
9 / 10.0
Iron From Ice could have been The Walking Dead in a Westeros winter coat, yet it is a fresh and faithful addition to the Game of Thrones universe. The story, is of course, as well written and compelling as we've come to expect of Telltale, but it's the frantic decision-making that makes this latest series another hit in the making.
Telltale improves their formula with every release they produce and I am very optimistic about 'Game of Thrones'. 'Iron From Ice' is an excellent first episode and skillfully channels its source material while preserving the charm and personality of an adventure game. The lore is very complicated and perhaps intimidating to newcomers, but this is among the best opening episodes of an adventure game in recent years.
Finally it's here, Telltale Games adaption of Game of Thrones. Taking influence from the immensely popular HBO series, episode one Iron From Ice takes place between season 3 and eventually leads up to season 5
While it has some minor foibles, and you undoubtedly need to have watched up to the end of the show's Season 3 to get what's going on, if you're a fan of the show you'll definitely love this. Telltale have tied themselves to Westeros brilliantly - now let's see if they can survive their Second Episode Is The Worst In The Season curse.
The best thing about this game's first episode is how true to the series it feels - if it maintains this level of quality, this will be a must-play for fans.
Iron from Ice is a great start to a promising series, mixing great dialogue with important choices. Its visuals may not be up there with Telltale´s best but this is nonetheless a hugely enjoyable episode.
If you ever wanted to interact with Tyrion Lannister, now's your chance.
An intriguing and suspenseful first look into the Forresters' lives that hits all of the tones that Telltale and George R. R. Martin are known for
The Game Fanatics
8.3 / 10.0
Iron From Ice is a spectacular start to the series and if it keeps up this pace, will prove to be one of Telltale's best games.
Game of Thrones Episode One: Iron and Ice isn't an easy game to play, mainly due to the nature of the theme at hand and the fact that no matter what you do, someone close to you is still going to get it. But that's just how Game of Thrones works, and the more of a fan of the show you are, the more captivated you'll feel playing the game. And if you're not a fan, it just might make you one. That Red Wedding, though…
By the end of Iron from Ice, Telltale proves they are worthy of telling a tale in Westeros. It makes sense to me now that Telltale wanted six episodes for Game of Thrones – the amount of time they need to explain why they are here demands it, and it will give the rest of the season room to breathe.
Fans of the TV show can breath a sigh of relief as, even with graphical hiccups, the foundation for an engrossing story is there.
Game of Thrones' first episode is a slow-burn beginning to a bloody political thriller with an original cast that shines.
This first episode "Iron From Ice" was eye-opening and intense. It sets the scene from start to a very "oh my goodness" finish. If this is how the following episodes are going to be--I cannot wait for the rest! I highly recommend this for any fan and this is for fans.
Much like the mega-hit HBO drama, "Game of Thrones: Episode One: Iron From Ice" is bloody, smart and addictive. Thanks for in part to an awesome script, beautiful backgrounds and the success of original characters, "Game of Thrones: Episode One: Iron From Ice" is anything but a joke.
As a setup episode, Game of Thrones: Episode 1 – Iron From Ice has all the right hooks to keep fans enthralled and newcomers interested. While it is very light on the puzzle and exploration elements, it is very deep when it comes to the story. The overall tone is spot-on with the show, and even though there are a number of questions to be answered, what's presented here is compelling enough to make you want to see what happens next.
Game of Thrones: Episode One – Iron From Ice is another great narrative effort by a rising development team. It's full of drama and well-choreographed action scenes, each of which push the plot forward at a brisk pace. Some of the sequences drag on a bit too long and some of the combat doesn't feel as gripping as in Tales from the Borderlands, but these aren't serious issues.
Despite graphical hiccups and some decisions that don't affect the end result, the series premiere of Telltale's 'Game of Thrones' is worth the journey.
Although Game of Thrones: Episode One - Iron from Ice is yet to test new waters with its gameplay, the difference of multiple lead characters and their impact on the bigger world is very promising and it's going to be interesting to see how it pays off in future releases. As a standalone chapter, whilst a little narrative heavy and gameplay light, it's a great start that fans of Telltale and Martin's series will adore, capturing the tone of the source material perfectly.
What this first episode sets up though, holds tremendous potential for the season ahead. And while banking on potential can be dangerous for an episodic game, if Telltale can maintain the precedent it's setting here for narrative risks and twists then the payoff will be all the better for it in the end.
The first episode of Telltale's Game of Thrones series isn't exactly groundbreaking but it successfully draws you in to learn what happens next to the Forresters. The art style and the vocal talents are superb and the new characters feel ripped from Martin's pages, for better or worse.
A well-paced, well-observed and suitably vicious opening episode, showing that Telltale's latest series is up to the task of matching the theme and tone of the Game of Thrones source material.
The first episode, as is typical for Telltale, is nothing more than a foundation for the tale to come. It helps to establish new characters and the overall arc of the story. It's actually a slow start, but ends of such an incredibly cliffhanger that I really can't see anyone playing this and then not immediately investing in the season pass for the rest of the thing.
Game of Thrones Ep 1: Iron from Ice is a strong start for Telltale's adventure in George R. R. Martin's fantasy world.
The premiere episode in Telltale's Game of Thrones series does a lot of things right. Certainly, it manages to capture the political overtones as well as the high fantasy setting of the series it is based on, and it does them justice, bringing in new characters and plots not adapted from the book series. That's an achievement in itself, and while it doesn't stray too much from Telltale's formula, it adapts an excellent property to something which we've seen hit the mark time and time again.
The first episode of the game series is a finely crafted adventure game adaptation — it's a good blade with a few imperfections, but with some polish and sharpening, it will be keen as a blade in the night.
Telltale's Game of Thrones Episode 1: Iron from Ice is another in-depth game of storytelling that successfully links to the TV series. By giving gamers access to the Forrester clan, it helps expand the Game of Thrones universe without impeding on the current story. Although it does suffer from some graphical issues and at times clunky gameplay, the powerful story and characters far outweighs these slight inconsistencies that leaves the density of the player in their hands of whether House Forrester will survive or perish!
Adapting a prestige cable drama like Game of Thrones is no easy feat and could have easily ended in embarrassment for Telltale Games. Thankfully, they've done a very good job of capturing the show's often depressing essence, setting the stage for an intriguing story to come. With the show's fifth season still four months out, Iron from Ice proves itself a very good appetizer for one of the most popular series on television despite the occasional technical hiccup.
Game of Thrones Episode 1 provides a successful start to this new series from Telltale Games. The episode ends in such a way that we are left hanging for more at the end. It definitely isn't their best work yet, but it does show a lot of promise in the future.
Post Arcade (National Post)
7.5 / 10.0
The game channels the TV show – complete with a surrogate Stark family – but does it hew too close to carve out its own identity?
The Jimquisition
7.5 / 10.0
Iron From Ice is a strong start to the series, which some promising narrative setups, a believable atmosphere, and one particularly shocking moment that made my jaw drop.
Reno Gazette-Journal
3.75 / 5.0
For an introductory chapter, it sets up Telltale's take on the Game of Thrones universe very well.
Game of Thrones Episode 1 acts more or less as a prologue by setting the stage for the many events that will happen in the next five chapters. It delivers a decent experience in terms of dialog but falls short when it comes to action sequences or impactful choices. The visuals in particular weigh it down, so let's hope some improvement can be made with the next few episodes.
This video game adaptation of Game of Thrones is solid enough to be mandatory for fans of the series, but should be considered carefully by fans of the adventure genre.
While Telltale's Game of Thrones may not be quite as epic in scope as the HBO show or Martin's books, it comes off as a focused deep dive into what's happening in some of the more minor houses while other self-declared kings and queens battle for the Iron Throne. And to its credit, the game does have at least one good shocking moment to keep you on your toes going into episode two, just don't expect a new "Red Wedding"—at least not yet.
Game of Thrones: Episode 1 - Iron from Ice is certainly not bad by any stretch of the imagination, but it hits nowhere near as hard as it maybe should have. Bits and pieces show promise for future episodes – particularly the conclusion – but all of the pieces are not yet in place. With more playable characters and an extra episode in this season, there's definitely potential here – it's just not been realised so far.
Iron From Ice, the first chapter in Telltale Games's Game of Thrones series, lays down a great foundation. The presentation suffers from weak visuals, but the story scenarios, intense rhetorical dueling, and dynamic protagonist perspectives recreate a world rich with intrigue and drama.
Fans of the show would be remiss in ignoring this opportunity to explore more of the world. It's also an excellent gateway to gaming for fans of the show who may not be accustomed to the feel of a controller.
The first episode already comes and goes by taking an ax to the Forrester family, so it will be interesting to see how many of these characters will manage to avoid the chopping block from here on out.
Still, that narrative is the focus, and it is strong. If Zer0 Sum left me looking forward to future episodes of Tales from the Borderlands because things are going to get awesome, Iron From Ice does the polar opposite for Game of Thrones. The bad situation that House Forrester is in is only going to get worse. It feels like a punch to the gut, and it sets the stage for an intensely emotionally draining experience. In spite of its blemishes, so far it looks like Game of Thrones: A Telltale Game Series deserves its place in the A Song of Ice and Fire lore.
Telltale's video game version of Game of Thrones gets off to a good start, though it's more dialogue-focused than ever and the reliance on quick-time-events is beginning to wear thin. If you're a fan of the books and TV series then you'll be happy with Telltale's faithful approach to the fiction, and this first episode sets up some interesting situations for future chapters to exploit. It's far too early for a definitive verdict, but we like what we see and we're keen to see more.
It will scratch the itch of fans waiting for the next book and next season of the show.
Iron From Ice's weak characters and water-treading story don't get the series off to a great start, but there is hope things will improve.
I felt more like a spectator than a player – and whilst I imagine that is partly the intention, it makes it harder to fully immerse yourself in the game
Plagued by technical issues (on Xbox One, at least), odd stylistic choices, occasional iffy writing, but nonetheless with a definite feel of George R. R. Martin's world
An uninspiring start to the season, that even fans of the show will find stilted and tedious. Although they can still foster high hopes for later episodes.
There are reasons to like Iron From Ice, but they're few and far between. In the moment, it can be thrilling to spar words with Cersei or choose whether to execute a thief or send him to the Wall.