Percentile Rank
Mafia 3 is ranked in the 31st percentile of games scored on OpenCritic.
Rating Summary
Based on 111 critic reviews
OpenCritic Rating
Based on 111 critic reviews
Score Distribution
Unscored Reviews
Mafia 3 is a game with some brilliant ideas, but the execution falls flat. It's a huge shame, because the opening hours are full of promise, but it loses its way as soon as it embraces its open-world design. [OpenCritic note: This review scores Mafia 3 at 2/5 stars. Because Kirk McKeand has already published other scored reviews for Mafia 3, the score has not been recorded]
Rock, Paper, Shotgun
Unscored
Astonishing amounts of work have gone into this, to creating such a vast detailed city, writing an apparently infinite story, building something on such scale. And then this has been dramatically let down by the dreadful AI, a woeful inability to edit, and the mindnumbing monotony of its identical missions. I'm fascinated by it, but I absolutely cannot recommend it.
Mafia III's biggest problem, then, is that the stuff you actually do as Lincoln is mind-numbingly repetitive. He and his associates have put together a rigid strategy for taking down their enemies. You drive from point to point killing mooks and destroying property, then go back to a place you've already been to kill a more powerful mook, and when you do that enough, you're rewarded with a mission to kill an even more powerful mook in a unique environment, like a dilapidated racist theme park. These set pieces are a merciful break in the monotony, but they're rare and all devolve into the same run-and-gun festivities.
Birth. Movies. Death.
Unscored
Mafia III's compelling narrative inevitably comes crashing down the moment it starts being an open-world action game.
Mafia 3 is a classic case of style over substance, where its slick setting and story can't make up for tired open-world gameplay. What a disappointment.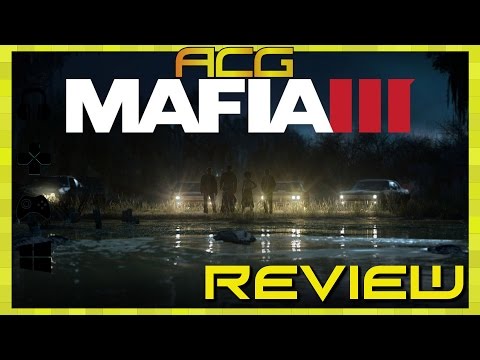 Eurogamer
No Recommendation / Blank
No Recommendation / Blank
Oct 12, 2016
As clever and original as it is tedious and broken, Mafia 3 has the makings of a classic, but doesn't go the distance.
An occasionally frustrating open-world experience that's greater than the sum of its parts.
When the missions come together, they can be thrillingly indulgent. More often than not, though, they stick to a basic pattern: infiltrate a building, carefully pick off the guys with the sentry signs above their heads to prevent calls for reinforcements, and kill your way to your goal.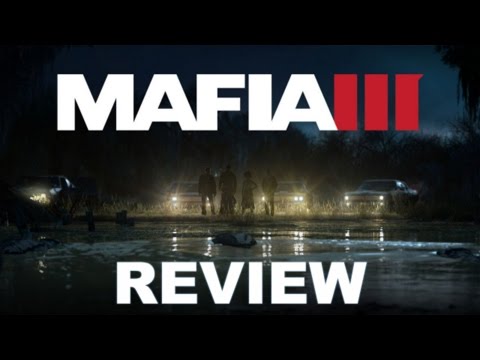 Mafia III is all about getting even after nearly getting killed and being the sole survivor when an ambush happened on family and friends.
Scored Reviews
A feast for the eyes, ears and emotions, Mafia III lives in a vibrant, but brutal and blood-soaked world
With its rich characterisation, documentary style focus and its unrelenting scrutiny of the darkness within American culture, Mafia 3 provides a thoughtful and at times confrontational experience which since now has been missing from the open world genre.
Overall I did really enjoy the game bugs aside, it won't happen to everyone. The game has some beautiful cut-scenes, dialog from the time, and a great voice over cast. I really enjoyed characters Lincoln and Donovan, the way they set this up will leave you wondering why one guy would help a man go on such a crazy killing spree, against the mob no less. The ending connects all the dots and leaves you happy with the time you invested. There are several different endings depending on who you kill and who you don't as well as how you dish out the territory. Mafia 3 blends this with a killer soundtrack and replayability. The game isn't perfect but it's fun, and I can totally recommend you play it.
Mafia 3 bietet eine der besten Geschichten eines Open World Games der letzten Jahre und liefert zusätzlich einen passenden Schauplatz der eigentlich nur durch starke technische Probleme heruntergespielt wird. Fans von einer gut durchdachten Story und gelungenen Haupt-Quests, werden mit Mafia 3 auf jeden Fall ihren Spaß haben.
Review in German | Read full review
Mafia 3 will divide the audience; it's forced to live halfway between the technical problems and the excellence of a truly overwhelming narrative.
Review in Italian | Read full review
Ever listen to a hip-hop album that is laced with incredible production, but the MC's lyrics and delivery are hit and miss? Mafia III is the video game equivalent to that analogy. The folks in charge of the presentation, script and story have done a bang-up job. Clay's quest for revenge is enough to keep your attention throughout. If you approach Mafia III as an interactive journey, then you probably won't have any issue with it overall. If you're looking for a fully fleshed out title akin to GTA, then Mafia III could come off as a shallow release.
Mafia 3 is a title that should be tried to the end to be appreciated. The story of Lincoln Clay is worth to be played, because too often the narrative plot is put aside in favor of high resolution textures and stunning special effects.
Review in Italian | Read full review
In the end, it's the story and the world that help separate Mafia III from other open world titles.
Mafia III is a smartly written and enthralling open-world action game bogged down by technical issues and a repetitive structure.
While it could have used some better side quests and maybe a bit more graphical polish, Mafia III's narratives is one of my favorites in 2016 so far.
Mafia III hat es nicht leicht. Es muss sich nicht nur mit dem durchschnittlichen, aber unglaublich umfangreichen Mafia II vergleichen lassen, sondern vor allem auch mit dem Platzhirsch urbaner Open-World-Spiele - GTA V - und gerade wenn es um Abwechslung geht, verliert der dritte Teil der Mafia-Reihe beide Duelle. Während GTA V eine riesige Vielfalt an Missionen bietet, erwartet euch bei Mafia III immer wieder dasselbe Muster. Auch was Komplexität der Spielwelt und die Liebe zum Detail betrifft, hatte sogar der direkte Vorgänger die Nase meilenweit vorne. Betankung des Autos und Reparatur des Motors gibt es nicht mehr, ebenso wenig Polizeiermittlungen an einem Tatort. Oft wirkt die Spielwelt wie eine Fassade oder ein Bühnenbild. Dafür macht der Trip nach New Bordeaux andere Dinge richtig, allen voran das Storytelling. Selten hat mich ein Spiel so sehr gefesselt und selten war ich so sehr betroffen und wurde an Missstände erinnert, die leider noch bis heute existent sind. Wer also ein solides Spiel mit Tiefgang sucht, eine gewisse Resistenz gegenüber Monotonie besitzt und darauf verzichten kann, dass sich Charakter und Auto nicht nach Belieben anpassen lassen, der kann mit dem Erwerb von Mafia III nicht viel falsch machen. Andernfalls empfiehlt es sich, ein paar Monate zu warten - denn Hangar 13 hat bereits versprochen, die fehlenden Inhalte nachzureichen und als Teil der drei im Season Pass enthaltenen Episoden die Stadt New Bordeaux und ihre Möglichkeiten weiter auszubauen.
Review in German | Read full review
Geeks Under Grace
8 / 10.0
Mafia III provides an adequate excuse to reenact the chaos found in your standard sandbox game, but with purpose.
It's a diamond in the rough, though, and this jankiness is a mild distraction at worst. The appeal of Mafia III is the stories it tells – both the textual narrative, and the multitude of emergent ones that come from simply existing in a place as rich and complex as New Bordeaux. It certainly has its flaws, but in balancing the over-the-top action of a crime game with a pointed look at real-life racism, and in its fantastic re-creation of the '60s American South, Mafia III has achieved something special.
In the end, my vengeance did little more than beget more pain in the city I made mine. Mafia III took me through a grand tale of loss and, in the end, after all of my macho escapades, I was left more empty, realizing no amount of killing could change what was done. For that reason, Mafia III is not a game to be missed by anyone.
In spite of its low visual fidelity and creaky performance, Mafia 3 is a competent game. It may not have the scope and scale of its contemporaries, but it bests them where it counts, with solid gameplay mechanics and a fantastic story. Well worth a purchase if you're hankering for a film noir-inspired romp in 1960s America.
It wouldn't be surprising for Mafia III to emerge as the AAA game with the best story of 2016 as Lincoln Clay's revenge tale, and its wonderful documentary-style presentation, are engrossing from beginning to end, with a host of unique characters that make New Bordeaux feel unlike anywhere else in video games.
The game won't appeal to everyone, particularly those without the patience to slog through its repetitive missions. But a fantastic story, and a refreshingly unique approach to telling that tale, ensure Mafia 3 will have imitators for years to come.
Mafia III radiates an attention to detail and love for the work; even the game's mission variety void feels intentionally designed to channel Lincoln's singular goal of vengeance. This can have a damaging effect on pacing in the long run, yet Mafia III's setting remains an exquisite piece of open world design.
Pure Playstation
8 / 10.0
Mafia 3 is all about Lincoln Clay's rise from the bottom. It's a good old fashioned single player experience that wants you to be suckered in. And you know what? The writers, developers, and actors all deserve your undivided attention whenever a character opens their mouth. Invest in Mafia 3's narrative and you'll be rewarded with a payoff that'll have you begging for more. Gameplay is strong, even if it is a little bit on the samey side of things after a while, but with such a large map to explore and side missions and meaningful collectibles to, er, collect, there's no chance you're getting out of New Bordeaux in under 20 hour
Rectify Gaming
7.8 / 10.0
Mafia III is easily one of the most try-hard console titles of 2016.
If anything, I think the game is worth checking out for the story alone. It's unfortunate that the gameplay is so much of a slog that some players may not think the story is worth the trouble. However, if you have the time, the extra coin, and love mob stories, this tale has a satisfying end.
An enthralling open-world crime drama tarnished only by a few largely inoffensive bugs, Mafia 3 succeeds in delivering an involving story with great shooting and stealth gameplay. Repetitive missions and a lack of polish mar the experience, but you'll still have a ton of fun playing Mafia 3.
Gaming Masters
7.6 / 10.0
Mafia 3 is a game with many flaws but ultimately a good successor to the Mafia franchise with a great story and yet another strong lead character.
Mafia III has some great characters and a lovely world to explore, but it at its core it is an uninspiring sandbox game, of which I expected more.
Mafia III had great potential, but the devs almost killed the game by artificial repeating quests. At least story is still interesting and if you can look past the repetition, it might still be worth playing. But you still might want to wait for patches.
Review in Czech | Read full review
Hangar 13 has opted for a more conservative delivery, more true to its roots and dump all the weight of the game in the narrative. However, for the way he has presented a playable development of history too repetitive, to access assassination missions of the ringleaders, they'll let us some good shooting on the best stages of the game, with interior worked.
Review in Spanish | Read full review
It looks like the new Mafia game is not what it supposed to be and from what we saw till now, the whole franchise it's not what it most be. It still not a real open world game and the graphics is not a 8 Generation masterpiece but not that bad. The gameplay is more like an 6 Generation game full of bad shooting and bad driving handle; but still manages to be an original mafia game, nothing more.
Review in Persian | Read full review
Although the missions are repetitive, the gameplay itself is amazingly fun.
Paste Magazine
7.5 / 10.0
I would say it's best to enjoy this game as a slow burn. It's presented as a documentary and I think it's best to be enjoyed as a documentary series where you take control of the action and play for a few hours here and there. The message that it has to say about blackness, revenge, and racial tension in America is a nice change of pace from the bloated landscape of other open-world games, and a vital one in 2016.
PlayStation LifeStyle
7.5 / 10.0
While Mafia III is not a game-changing entry, it is a genuine attempt to tell an entertaining story. It's too bad that technical and graphical issues get in the way of progress on occasion, and a few gameplay mechanics cause the game to quickly boil down to the same handful of mission types, which means to get to the next chapter of the main story takes some monotony. Still, for fans of America's deep South, the 1960's, or good storytelling, Mafia III is worth your time and money.
I felt like I was playing Grand Theft Auto III. If I were rating the story and acting, I would put it at a 95 out of 100. But with all of the bugs and flaws in the gameplay, I am rating the entire package at 75 out of 100. I hope my feedback will be useful as a reminder to developers that six months more work on a game can pay off with huge dividends in quality. But I also believe some of the problems here would be very hard to fix with simple updates.
Honest Gaming Reviews
7.5 / 10.0
Graphically the game is stunning, however the glitches that are blindingly obvious cannot be ignored.
Mafia 3's strong characters and confident storytelling kept me engaged, even if the gameplay rarely delivered anything but bog-standard and repetitive open-world action. That's a bummer, because Lincoln is an incredible protagonist and New Bordeaux is a fantastic setting thematically, and it would've been great to see them put to better use.
There's a lot to like in Mafia III, the presentation is very impressive and the discussion of race is brought up appropriately. The story unfolds well and doesn't disappoint, but the mission structure brings about a host of disappointments. Missions rarely give the opportunity to let side characters develop, and the main story consists of doing the exact same objectives over and over until the credits roll. Unfortunately, Mafia III is as disappointing as it is impressive.
It's unfortunate that the Mafia III gameplay isn't anywhere near as compelling as the storytelling. An ingenious mix of setting and characters has been established to generate a believable spin on organized crime, but the game mechanics are nowhere near as impressive in either design or execution. You'll want to see it through to the end, and there are obviously some elements that are entertaining, but the gameplay becomes a tired loop far too early on. It's perhaps one of the biggest disappointments of all that the gameplay fails to complement such believable worldbuilding.
Mafia III is an enjoyable and fun game, even if you don't have to expect the splendor of GTA V, the insanity of Saints Row IV or the great locations of Far Cry 4.
Review in Italian | Read full review
Mafia 3 seems to be a great game that was rushed to meet deadlines. Whether this decision was based on meeting quarterly expectations for parent company Take-Two or if it was due to the development budget running out, this game would've greatly benefited from a couple more months in development. Sadly, it's paid the price for its rush to market with a noticeable lack of polish across gameplay and presentation.
Mafia III is a flawed game at times, but an equalling captivating one in others. It's repetitive gameplay loops and standard mechanics hide an engrossing tale grounded by top of the class performances. It's a tale that pays off in closing, if only just barely.
Mafia III is an engaging narrative with a sadly incomplete system, padded out by repetitive missions and tiresome collectables.
Cheat Code Central
3.5 / 5.0
Mafia III is an ambitious game that tackles serious, relevant themes. Unfortunately, it lacks technical polish, and the mechanics aren't much better than anything on the market, let alone offer anything new. Still, it's a good game that's worth your time for at least one serious play-through. Whether you replay it depends on how enthralled you are by the adventure and if you can tolerate the repetition.
If it weren't for the astounding number of glitches and lack of mission variety, this would be my game of they year. The story is captivating, the world is immersive (yet lacking content), and the gameplay is nearly flawless.
Mafia III is a case study in why open world does not always make things better. What begins as something really tight and interesting quickly spirals away from that strong core and ultimately ends up as little more than yet another sandbox game this generation.
Games are expensive, and the modern gamer is often extremely wary of where to invest their time and earnings. However as gamer's we shouldn't allow quantity to overpower quality.
Hangar 13 tells a great story in Mafia 3, pitting Lincoln Clay against those who took his family from him. Great characters, solid dialog, and some top-notch motion capture flesh out the world. Unfortunately, the open-world nature of the game kills the story pacing with a repetitive mission loop. Mafia 3 could've been great, but it's just good.
With a fantastic story at its centre, it's such a shame the open world is quiet and unappealing, and the control system struggles in hostile environments.
By weaving history and a biracial lead, Hangar 13 succeeds in delivering a compelling narrative with set pieces that resonate as one of the best this year.
Mafia III is a game with a great plot, great characters, and great setting, but it's hamstrung by the repetitive nature of its mission structure. Having to go through the same tasks in each territory means a sense of fatigue enters quickly, and there isn't much in the way of distractions within New Bordeaux to break things up. The pieces of a great game are all here, but they just don't quite fit together.
Mafia III is one of the best stories in a video game I have played this year, heck I would go as far as to say this generation. It is wrapped around some pretty standard and repetitive open world game design though, which does do it a disservice. Still, the locales and world resonate with me, and the story kept me coming back for more, and that speaks volumes.
Mafia III inhabits an interesting era in time rarely visited by video games, and, for the most part, it succeeds in spinning an engaging yarn involving some well-developed characters. Hanger 13 should be applauded for creating a highly detailed sandbox that maintains a gritty, authentic feel throughout, and that, most importantly, is a fun environment to kill both time and henchmen in. It's just a shame that the overall package is marred somewhat by the particularly dense enemy AI and its repetitive mission structure.
A game of inspired highs diluted with pedestrian lows. Worthy, but achieves less than its true potential.
Mafia 3 is a great step forward for storytelling in games that is dragged down by its consistently unpolished and poorly executed mechanics.
Mafia 3 is an unfortunate reminder that a game can truly excel in one area and still wind up disappointing. With confident storytelling and consistently fantastic performances, Mafia 3 effortlessly establishes a narrative that has you engaged from the get-go. Sadly, it's the ho-hum mission design and various technical oddities that will drag you out of the world time and time again.
It roars out of the gate and looks like it could be tackling difficult subject matter in a meaningful way, but quickly devolves into a mindless revenge story
Mafia 3 has good intentions, and a patch should be able to fix the graphical issues, but the boring missions needs a whole new direction. It's a sin that a game with decent mechanics finds itself knee-deep in the mud of a mediocre structure. Perhaps you should just paint it black.
The Jimquisition
6.5 / 10.0
The worst that can be said of Mafia III is that it's tolerable. This is also the best that can be said. A perfectly sufficient game that does nothing unique with a unique setting, providing instead hours upon hours of predictable, uniform material. Likeable enough, but nowhere near as gripping as it should have been.
Even if the enemy A.Is are not smart as I thought they would be, the story and great supporting characters has kept me pushing forward towards the end. Mafia III is still a good starter for newcomers into the franchise but that's until Hangar 13 fixes those annoying bugs and visual hiccups.
Mafia III is consistently inconsistent. An engrossing and mature narrative told between repetitive and boring missions, satisfying gun play against moronic AI enemies all taking place in a beautifully designed city that's ruined with shitty lighting effects.
Post Arcade (National Post)
6.5 / 10.0
Hanger 13 weaves a fascinating tale of crime and revenge in a racist Southern town, but what happens between dramatic moments is repetitive and dull
Ultimately, Mafia III is a game that's held back by its conventional anchors. It wants to be game about the South but remains content to use its setting rarely as little more than a local color curiosity. It proposes a radical representation of race but falls prey to the conventional chores of open-world banality. Though it initially seems eager to "Tell about the South," Mafia III does not have the patience or interest to do so.
Mafia III's main plot is one of the better-written stories I've played in recent game history. The problem is the gameplay is bloated with a lot of busy work and weak side content that detracts from this great tale.
Level Down Games
65 / 100
I had high hopes for Mafia 3. It was one of my most anticipated games for the rest of 2016, and I'd by lying to you if I said I wasn't slightly disappointed. Certain aspects of the game are still rather enjoyable, especially the storytelling and the way the game is presented to the player. But I'm not sure if that's enough.
While it is repetitive, the driving and fighting mechanics are enjoyable as long as you remember to take a decent sized break every few missions. Ultimately, this is a game for those who care more about the story than anything else.
Even the strongest of stories can't save Mafia III from falling prey to genre conventions, and too many at that.
Mafia 3 stands out on the story front, and if you stick to its powerful story and main missions, you might find something here to like. Unfortunately, its barren game world, trivial side missions and mindless AI make it a tough game to recommend.
New Game Network
65 / 100
Though Mafia III has a strong story, great setting and some satisfying mechanics, the mind-numbing repetition and technical issues make it a letdown compared to its predecessors.
Though Mafia III's storytelling is exceptional in every way, it's not quite strong enough to compensate for dated gameplay, repetitive missions, and technical issues.
The Angry Joe Show
6 / 10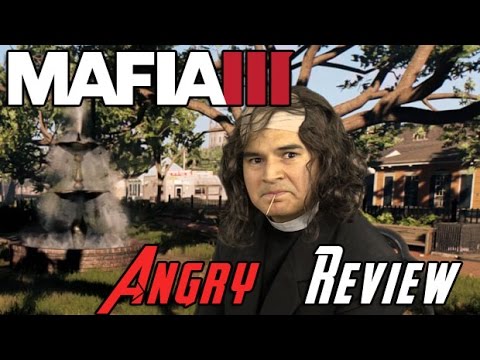 Mafia III has a very powerful begining, but fails when the player advances in the game. The only part that can be seen as great is its story, but the tremendous graphic and gameplay issues make this game a deception.
Review in Spanish | Read full review
Mafia III's ambitions are large and its narrative vital, but ultimately this satisfying revenge yarn is hampered by dated mechanics and progression systems that belong in a 2007 GTA knock-off.
Mafia III's lengthy campaign, great story and good character development neither overtake it's repetitive gameplay and numerous bugs nor change the fact that it's not a true heir to the Mafia series.
Review in Persian | Read full review
Mafia III is a competent open world action game with an excellent story. Sadly, repetitive side missions, technical issues and brain-dead AI drag down the overall package, turning what could have been a masterpiece into a more mundane affair.
Mafia II made me feel like I'm a part of a mobster story, but somewhere along the way, Mafia III has lost the series identity. Sadly, this is an offer you can refuse.
The story really is great, the shooting feels good, and getting more and more powerful is rewarding. Unfortunately though, Mafia III is plagued with head-scratching design decisions.
'Mafia III' put a high priority on its backstory, immersion, and presentation. That work shows in the quality of the narrative and the tragic characters, but unfortunately left little to flesh out the city of New Bordeaux. It's worth playing for the campaign, but perhaps there isn't a need to rush.
The story and setting in Mafia III are compelling enough to get you to battle past many of these flaws – just to see what happens next – but the multitude of flaws do leave a sour taste in the mouth. There are multiple endings on offer, but these are based solely on one final decision at the end, meaning that there are no consequences if you play the entire affair as a ruthless killer, and no real reward for sparing lives – aside from a small cash boost, but you will never find yourself short on money. As such, the missions sadly turn into a grind just to reach the endgame – just to find out how Lincoln's tale ends. A repetitive and bug-laden affair, the gameplay and mechanics just don't do justice to what is a finely balanced representation of racial tension in 1960's America.
Mafia 3 attempts to do great things with its writing, but the gameplay can't keep up
Mafia III is the type of game that fuels arguments about the lack of artistry and innovation found in today's AAA titles. It's plenty competent, with lots of content and functional game mechanics, but it's safe and repetitive and often feels like it's just going through the motions.
Mafia III has two problems that destroyed the game: its technical problems, and the repetitive gameplay. I still liked a lot about this game: its story, characters, the freedom of completing your objectives any way you want, and taking over its world. While its one the games I've enjoyed the most this year, it still had those two issues that negatively impacted the overall experience.
Review in Arabic | Read full review
It was a risky gamble to tackle such an incendiary era of US history, but Mafia III handles it much better than an open world crime game has any right to. It masterfully hits the target in terms of its characters, story, and setting, lulling you into a misplaced belief you're playing something really special. Unfortunately, once the grind of taking over territory kicks in, and the lack of originality in much of its mission design is laid bare, it almost completely ruins the experience. It's fortunate then, that the excellent gunplay, the occasional enjoyable story mission, and the spot-on presentation provides just enough of an incentive to see things through to its bloody conclusion.
Frigid racism, heated mob violence, and tepid gameplay make for an interesting, but fairly mediocre, entry in the Mafia series.
Mafia 3 is the definition of a mixed bag. At times it is a great experience with a compelling story, interesting characters and an exciting world to discover. But after a few hours the game falls into a repetitive grind with the same type of mission over and over again. It is still an okay game, but it could have been so much more.
Review in Swedish | Read full review
IGN Middle East
5.5 / 10.0
Mafia 3 has one of the best stories we've seen between the video games that released this year. However it suffers greatly from a repetitive gameplay experience, mediocre mechanics, and bad visuals. It's stellar story is not enough to make up for how disappointing everything else is.
Review in Arabic | Read full review
Starts promisingly, but soon slips into a tiresome, repetitive grind, never doing its unique period setting justice.
A horrible waste of a strong narrative, whose politically-charged storytelling is squandered on a dull and horrendously repetitive GTA clone.
Like the era it paints, Mafia III feels like a relic. It's dated, has obvious flaws, and doesn't hold up particularly well when compared to a lot of modern works. Most damning, it's rarely in tune with itself, often contradicting itself in big ways. It's tough to not feel like Lincoln Clay deserved better than this.
The city of New Bordeaux, from the 18th-century landmarks of the French Quarter to the damp swamps and open plains of the Bayou, is lovingly crafted and gorgeous to explore, while its attempts to show racism in all its raw ugliness is commendable. Yet unfortunately none of this is enough to make up for its myriad issues that just stop it being much fun. In a year of brilliant games, Mafia 3 is one of 2016's biggest disappointments.
Mafia 3 is the biggest disappointment of the year. It's a game with masses of potential, but unfortunately that potential is wasted on by-the-numbers open-world game design. [OpenCritic note: This review scores Mafia 3 at 2/5 stars. Because Kirk McKeand has already published other scored reviews for Mafia 3, the score has not been recorded]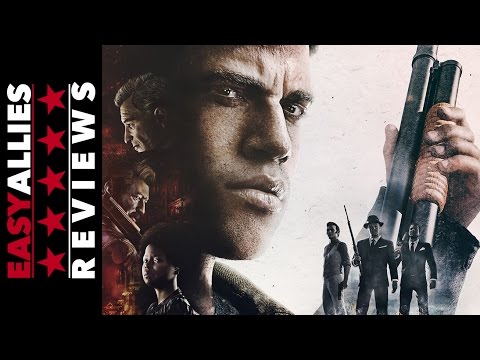 Mafia 3 occasionally shows off the fantastic game it could've been, but most of the time, it just leaves you with an impression of - and a longing for - the game that it isn't.
franchise from the hands of its original developer and then gave it to a rookie studio with only 22 months to complete, is The result of wrong policies and not listening to the complaints of the fans is something like Mafia 3, an unpleasant and incomplete game with the only purpose of filling its creators pockets with money and wasting our precious tim
Review in Persian | Read full review
Mafia III had serious potential but was let down by an extremely boring & repetitive storyline that was tough to get through because it felt like I was just doing the same thing over and over again. Issues & bugs are scattered throughout the game, and happened surprisingly early in the game which also negatively impacted the experience. Now Mafia III is far from a complete failure, there is still some fun to be had with this game but it's not one I will recommend paying full price for.
Hugely disappointing after such a strong start, Mafia III is too much of a grind to fall in love with.
Mafia 3 tries to live up to the hype of being a mobster and fails miserably. Technical issues and poor pacing makes this game an easy skip for even the most avid mobster.
Despite being upfront about racism and dealing with it in a thoughtful manner and having an enthralling story, to experience it, Mafia 3 asks the player to go through one of the most repetitive missions designs in the decade.
Review in Portuguese | Read full review
Mafia 3 is a game of real gravitas in terms of its story, which tackles some serious subject matter. However, the efforts and intentions of Hangar 13 here are let down by repetitive gameplay, a lack of side missions, and some embarrassing glitches that sadly leave the whole experience lacking.
Mafia 3 is a very disappointing game. The game is boring and repetitive and the graphics are quite bad.
Excellent script, great voice acting and convincing animations bring the game to life – but they can't redeem the terminal repetitiveness of the gameplay
Repetitive, bland, broken, and disappointing. It's so difficult to recommend this game to anybody, even to fans of the previous games. The game feels more like a poor attempt at the first entry in a new open-world series rather than the third main entry in a series that has now been around for 14 years.
Now I know why 2K decided to hold review copies of Mafia III until launch. The game -- which could've and should've been great, given the quality of those before it -- is a buggy, repetitive and downright boring mess. It saddens me to say it, but it's true.