Percentile Rank
Resident Evil 0 HD is ranked in the 45th percentile of games scored on OpenCritic.
Rating Summary
Based on 91 critic reviews
OpenCritic Rating
Based on 91 critic reviews
Score Distribution
Unscored Reviews
Abstruse, demanding and silly, Resident Evil Zero has nevertheless stood time's test, thanks to its ingenious design and exquisite style.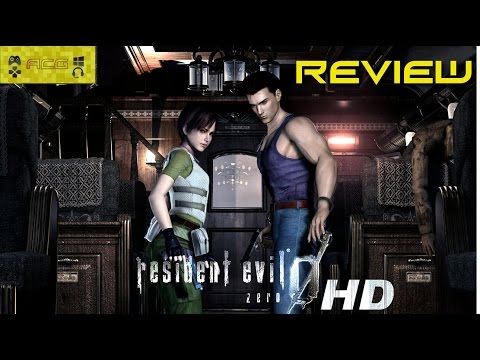 I can't recommend this game (and the original REmake HD) more for fans of Resident Evil. If you've grown up with them like I have, it's a no-brainer​. If you're a bit younger or haven't really played any RE games other than the recent ones (or even worse, none at all), I do believe this is worth a look.
Resident Evil Zero's remastered graphics are great, but the blessings stop there. If you are interested in revisiting a remastered old-school Resident Evil game, stick with the original remaster from last year. That delivers all that was special about the series in the 90s and early 2000s without killing itself through needless complications.
Resident Evil Zero HD is Resident Evil Zero in a prettier dress. I hope that's what you wanted to hear going into this review, because if not, I suggest you swiftly move on. I thought I spoke Resident Evil, but revisiting Zero 14 years after the fact feels like reading cuneiform. The only way I can possibly imagine enjoying the game is viewing it through glasses so thickly rose-tinted that any bit of nostalgia bait would seem a hidden gem. And in those circumstances I'd sooner recommend playing a dated game that's actually fun.
It may not be the best game in the series but it's a nice change of pace from the shooting-filled entries we've received in recent years, even if it is another re-release.
Scored Reviews
In conclusion, I am blown away by Resident Evil Zero HD, it's everything I wanted and more from this release. I've played a lot of HD remasters of older games, Silent Hill HD Collection, Metal Gear Solid HD Collection, the previous re-releases of REmake, RE4, and Code: Veronica X, but none of them even come close to the perfection that is Resident Evil Zero HD.
Capcom has ensured their franchise will continue with the HD remake of Resident Evil 0.
A tremendous remaster of a really great game. 'Resident Evil 0' might be a little too difficult at times, and the inventory system really could've used some tweaking, but there's never been a better way to experience this survival horror classic. If you've never played the game before, it's a fantastic time, and if you have, it's hard not to appreciate just how much has been done to make this version of it extremely worthwhile.
If you have played a Resident Evil game before or are a complete newbie to the series, there's enough of a reason for you to check Resident Evil 0 HD out. It's a good starting point for newcomers while managing to retain a host of systems and conventions to keep old-timers satiated.
As a whole, Resident Evil Zero isn't one of my favorite entries, but with the amount of care that went into this remake, like Resident Evil HD Remaster before it, I'm really coming around. In fact, just get both if you don't have them already.
Pittsburgh Post-Gazette
8.8 / 10.0
"RE 0" is a reminder that the series used to be different. Before "RE 5" and "6" were all about displaying the awesome force of guns against the undead army, the series used to be about proving that you were smarter than them. Some of the gameplay mechanics like the still frames and the inventory system may be too obtuse for younger players. This crowd is used to today's games that allow players to save anywhere and carry enough guns to arm a small army. To this crowd, I say this: play "RE 0" and see what action games used to be like. Every puzzle is more satisfying to complete than unloading a clip into an undead corpse.
It hadn't been that long since I last played Resident Evil Zero on PS4, a few months at most. That being said, I couldn't put the game down again on the Switch because I was just as gripped as I was the first time I played it. The game truly has something for everyone and serves as a perfect introduction to the greatest and most successful horror game series of all time. Resident Evil Zero plays like a nightmare that you want to fall back asleep into; it's not pleasant but I never want it to end. It's a fitting and tasteful remaster and the Switch port holds its own against the more powerful platforms while being able to provide an alternate way of playing. There are still those niggling controls that tamper with how your experience plays out but it's not bad enough to take away from the game.
A skillfully crafted example of bygone horror games that still holds up today
Resident Evil 0 looks and sounds better than ever, providing the same great game as before, even if the controls feel somewhat unnatural at times.
By releasing in the same year as the Resident Evil remake in 2002, Resident Evil 0 was arguably over-shadowed by its counterpart. But now in early 2016, it has a chance to stand-out firmly from the crowd. Dodgy A.I aside, I've remembered how much I love this game. New or old, this is a zombie-filled fun-feast that you need to experience.
A fun game for new or returning Resident Evil players. Will challenge a player to not only conserve resources and solve puzzles but to take on plenty of zombies.
Resident Evil Zero ist nicht unbedingt der beste Oldschool Ableger der Reihe, bietet aber alles was man sich als Fan der Serie wünschen würde. Falls ihr euch nicht von einer schwammigen und teilweise etwas anstregenden Co-Op Steuerung abschrecken lässt spricht eigentlich nichts dagegen als Resident Evil Fan hier zuzuschlagen. Für den Rest lohnt sich der Survival Trip in die Vergangenheit bis auf ein paar kleine Mängel natürlich auch.
Review in German | Read full review
Digital Chumps
8.2 / 10.0
Another fine Capcom Resident Evil series HD Remaster that's worth the time and money to add to your collection.
Resident Evil 0 HD is a relic of the period before Amnesia's helpless protagonists and Resident Evil 4's over-the-shoulder camera. But that makes Resident Evil 0 an exotic history lesson for horror developers. It takes the right sound cues, splendid visual framing, and one mechanic that most people hate (i.e., inventory management) to produce a game this timeless.
Resident Evil 0 HD is a good remake of a good game. Simple as that. If you like the series, or the original production, you'll like this quite a bit. The remake serves as a great history lesson to gamers that haven't gotten the chance, or a great throwback for those that just want to play some good old Resident Evil. Control, camera, and visual hiccups aside, the remake is good enough to forget Resident Evil 6, and remind us of the roots of the franchise. Hopefully this signals the return of true Survival Horror to the Capcom classic.
Resident Evil 0 HD Remaster is a fantastic reworking of a solid entry into the mainline series.
Familiar series hang-ups lead to signs of aging, but Resident Evil 0 HD's core gameplay and horror element hold up remarkably well. Updated visuals and controls make the return trip to Raccoon City worthwhile.
The HD remastering of Resident Evil Zero may not have everything that the remake of the first game had, but it does feel like a more improved version of the original GameCube release. In particular, the analog movements make the game feel more modern even when everything else adheres to the original mechanics. The game still looks and sounds good even if there are parts that could have been done better, but the most important part — the gameplay — remains as good as it was all those years ago. If anything, it will be the fans who never owned any of the latter Nintendo consoles that will be thrilled with this release, since they can finally experience the game for the first time. Luckily for them and for anyone else who's a fan of the older style of Resident Evil games, the experience is better than ever.
Resident Evil Zero might have frustrating controls, clunky navigation, and the most punishing inventory system you can find. However, it's HD remaster makes the game look good and the updated controls, while still finicky, still provide an enjoyable gameplay experience.
Resident Evil Zero not only feels fresh 14 years after its original release, but it also showcases a superb remastering effort. A methodical game which truly rewards deep thought, this survival horror classic stands tall in genre that's been streamlined a little too much in recent times. If you've never played 'Becca and Billy's escapade, then there's never been a better opportunity. And for those who have survived the nightmare before, the new modes and graphical upgrades mean that there's plenty of reason to climb aboard.
For anyone that has been put off the modern direction this series has taken, Zero in HD on our new generation of consoles is the perfect remedy.
PlayStation LifeStyle
8 / 10.0
Capcom's HD reimagining of Resident Evil 0 is a glorious nostalgia trip back to a brand of survival horror that just doesn't come around anymore in this era of gaming. Sure, that means dealing with a couple of annoyances, like the fixed camera angles and stiff combat, but those who can look past these problems will find a treasure trove of old-fashioned adventuring. Exploring the title's creepy, masterfully detailed environments is nothing short of a joy, and sorting out the harrowing tasks of inventory management and limited resources is tense in just the right way. If you're craving some real retro challenges, or just in the mood for some good atmosphere, Resident Evil 0 is well worth the price of admission.
After all is said and done, it sounds like I'm being extremely rough on Resident Evil Zero but it's still a pretty competent classic Resident Evil game.
At times then Resident Evil Zero is a frustrating experience, but persevere and you'll find yourself immersed in a great old-school survival horror game. The atmosphere's fantastic, and the character zapping system means you're never stuck too long banging your head against a hard puzzle. It won't be everyone, but what is, and it servers as a timely reminder of just how much Resident Evil has changed over the years.
Capcom proves once again that it's quite good at this remastering lark. Resident Evil Zero HD is a brilliant update of another classic GameCube Resident Evil game for a modern audience that demands to be revisited once more or discovered for the first time. It's scary good.
Nintendo Enthusiast
8 / 10.0
Do you plan on buying Resident Evil 0 on Nintendo Switch? Be sure to leave all of your thoughts in the comments section below, or join the discussion over on our Facebook page.
Some games get better with age, and nowadays it's not often a game attempts a slower pace, one where you carefully explore a relatively small but dense world. The enhancements to the graphics and controls are well done, making for a classic yet modern feeling experience, one that works well for veterans as well as newcomers alike.
Review in Arabic | Read full review
Resident Evil 0 is a worthy entry in the Resident Evil franchise even though it lacks the scares and originality. It's often overshadowed by the first game, but not giving it a spin would be a grave mistake. RE 0 makes some notable changes to the core gameplay like controlling and swapping between the two main leads at any time, as well as a complete revamp of managing items. The systems can feel archaic and occasionally cumbersome, but various new challenges and puzzles make it worth the effort. RE 0 is a stunning looking game and the new HD visuals ensure that it looks better than ever. Whether you're playing for the first time or looking for an excuse to replay it, Resident Evil 0 is absolutely worth your time and investment.
Resident Evil 0 HD Remaster is a game that fans will no doubt pick up, while being worthwhile for newcomers as well.
The Outerhaven Productions
Nostalgia infiltrates this HD remaster through very subtle yet highly important artistic direction – the untouched cutscenes, the B-movie voice acting, the core controls modernized to a pleasurable degree of gaming satisfaction. The universe is equal parts haunting and stunning with each frame of the game a work of art in its own right – brought to life through modern 3D polygons and dynamic lighting. The key issues I have with the game are simply down to decisions made over a decade ago; they're core failures that the remaster hasn't been able to address – from a terrible inventory system to repetitive combat. Due to its competitive pricing in the modern gaming climate, I'd definitely recommend this HD remaster a reliable January buy to tide you over to any upcoming A-grade titles you may be salivating after… like hungry gaming zombies…
Resident Evil Zero Remaster is exactly what the name implies. I had a blast returning to this entry, which is easily my least played in the series. It does enough different to help it stand on its own, even if some of those mechanics are archaic by today's standards.
RE Zero is a great example of why old-school horror releases are beloved and special. With a few new technical upgrades, it has largely made a graceful return on current systems. The emphasis on resource management, exploration, and puzzle solving are enjoyable features I wish more modern horror games employed. But, RE Zero still isn't without its flaws, especially with the way it handles combat.
Resident Evil Zero HD is a good old school survival horror, full of great, dark atmosphere. Despite the obvious technical improvements is the gameplay that suffers the most: clunky and often unintuitive, the game has aged badly, although this doesn't affect the overall quality of the game.
Review in Italian | Read full review
It's hard to recommend, or not, RE0 on Switch. Loading times make the experience a little worst (but not game breaking) and its expensive selling price (10 euros more than in other digital shops) make it hard to recommend... unless you want it to play on portable. There is no new content, neither Switch exclusive content: it's a fast port.
Review in Spanish | Read full review
Resident Evil Zero HD Remaster will remind you of the good 'ol days when horror was horror. You will appreciate this supposedly "outdated" mode of gameplay, especially if you recall the early days of this franchise with extreme fondness. Yeah, like most remakes, this one has to thrive on some nostalgia.
Resident Evil 0 stands completely on its own. You can go into this game completely blind, having never played a single Resident Evil game, and be able to appreciate it all. In fact, it's the best way to jump into the series. I highly recommend this game to newcomers and veterans alike. Do yourself a favor and get this game.
PlayStation Universe
7.5 / 10.0
Resident Evil Zero isn't quite up there with the likes of Resident Evil 2 or the remake, but it's still a solid horror romp that fans will want to pick up. And now it looks even better to boot.
NintendoWorldReport
7.5 / 10.0
Featuring two characters for a majority of the adventure adds some interesting puzzle design, but also takes away from the feeling of isolation and dread. Fortunately the frightening and off-putting atmosphere helps to counteract that. While it isn't the best of the classics, Resident Evil Zero still manages to deliver an authentic survival horror experience.
IGN Middle East
7.3 / 10.0
Resident Evil Zero HD will satisfy any puzzle-solving fan and it uses the two characters wisely in many sections of the game. The information you collect from roaming around the map and picking up journal entries is fantastic and acts as a great origin story for the series. However, the story you play is weak, the characters are bland, and the shooting is terrible. There's also no sign of horror in this supposedly horror game.
Review in Arabic | Read full review
Resident Evil 0 for Nintendo Switch is a good port of a classic project. It looks most advantageous in a portable mode, where all the roughness of the picture is smoothed out. Sadly, story is kinda bland. Game also lacks an adequate inventory system and some puzzles are illogical. If you've already completed an amazing remake of Resident Evil 2, as well as a re-release of the first one, but want another game with a similar mechanics, then you can try playing this release. But given the price tag it's better to buy it during a sale.
Review in Russian | Read full review
Post Arcade (National Post)
7 / 10.0
Capcom's prequel was never the equal of its predecessors, but it remains much better than the series' last couple of numbered outings
Resident Evil Zero HD Remaster freshens up with polished visuals and new additions, but it still clings to old survival horror mechanics that may alienate new players.
The last of the 'classic' Resident Evil games, Zero is now clunky and often infuriating. But the HD conversion looks and sounds superb, and once you get used to its quirks, it's still a class act.
Resident Evil Zero is a game best remembered through nostalgia rather than revisiting it. But its single player/co-op game style and item searching add a few interesting moments.
If you're a Resident Evil fan or want to explore one of survival horror's less celebrated works, then this remaster is a treat. There are good reasons why Resident Evil 0 isn't remembered as fondly as Resident Evil, RE2 or RE4, but its survival horror gameplay still works on its own terms and there's plenty of fan service to enjoy. If you're just looking for a solid horror game, there's more life in this old corpse than you'd expect, even if it's not quite Resident Evil in its blood-curdling prime.
Resident Evil Zero HD Remaster is a relatively unappealing game when evaluated from a modern point of view, but a good one for those who experienced it for the first time before 2005 and fell in love with its mechanics and story.
One of the harder-to-obtain Resident Evil titles is finally widely available. If you like Resident Evil it's worth playing, but don't expect something on par with the series' other older titles.
A great way to play one of the weakest entries in the classic Resident Evil canon
Various factors accumulate to take the shine off Resident Evil 0 in comparison to the original game, but the Switch version showcases it at its best, and even though it doesn't reach the heights of 1 or 2, it provides a shot of old-school Resident Evil for those who like that sort of thing. It looks great on Switch and the ability to play on-the-go helps alleviate some of the frustrations inherent to its old-fashioned systems. Overall, it's very much more of the same, but if that's what you're after, Resident Evil 0 ticks the requisite boxes nicely.
Resident Evil Zero HD isn't exactly the most beloved game in the franchise, yet the high quality of the HD upgrade makes it well worth a look for fans of the series. It still features the main issues that the previous version had, but the detail that's gone into the restoration work is highly commendable and the new Wesker mode is worth unlocking. If only the base game wasn't more inventory management than surviving a zombie outbreak.
Not the best Resident Evil game by a long shot, but Resident Evil 0 had loads to offer fans of the series. Newcomers are best to look towards the original game, though.
Resident Evil 0 isn't a bad game. But compared to the original remake, it certainly is a step down. I can understand Capcom trying new things and increasing the tension, but it becomes tedious more than anything. Either way, it's still a good game and still worth playing if you have never played it before or want to replay it again after so many years.
Resident Evil Zero HD makes an already good survival-horror game better with upgraded visuals, modern controls, and an exciting new way to play.
Resident Evil 0 HD Remaster is still a fantastic update to an older game, but this one just isn't the classic that the original was. There's still some great survival horror gameplay, but the overall experience is not quite as thrilling or memorable. Still, for those starving for true survival horror this will certainly fit the bill.
Resident Evil Zero HD sees the return of a weird chapter in the Resident Evil saga, one that feels clunky and frustrating in its low points, but which also shows some uniqueness from the legacy it helped bring to a close.
Overall, Zero HD is a pleasant surprise after the underwhelming Resident Evil HD Remastered last year. There are still issues inherent in the original game, but Zero is still fun to play. And hey, it's way better than Resident Evil 6.
Capcom has largely left Resident Evil Zero untouched, which is either a positive or negative depending on your nostalgia for the 2002 release.
Resident Evil 0 is a strange outlier in the long-running survival horror series, making it a tough recommendation on Switch over the first Resident Evil and 4.
Resident Evil Zero HD Remaster has the look and feel of a modern game, but its real problems started in 2002 and were never solved. It's a forgettable entry in an outstanding series that just doesn't measure up because of its story problems, overwhelming inventory management, and horrible predictability. Reanimating this limp corpse of a survival game in high definition only brings back the disappointment I felt when I played it the first time.
A beautiful remaster of a game that tries to recreate the magic of the original Resident Evil, but repeatedly fails to do so.
If you can meet the game halfway, with its odd mechanics and silly plot, Resident Evil 0 HD Remaster is a worthwhile title that's been skillfully brought back to life.
A relatively solid game, but there are better entries in the series. It feels like it has lost its magic over the years, like an over-polished trinket that has lost its identity, it just doesn't hit the spot in terms of gameplay or creativity.
If you're hungry for more of that classic gameplay that involves backtracking, hunting down statues and keys to solve cryptic puzzles, and exploring enclosed spaces with fantastic horror movie camera angles, Resident Evil 0 will satisfy that hunger. It's a wonderful Resident Evil game with a few drawbacks.
Overall, Resident Evil 0 HD appears to be a cleaner remaster than its predecessor. However, the enjoyment of the actual gameplay is hurt by the inventory system which ultimately makes it one of the less enjoyable games in the series.
While carrying the same improvements to the resolution and artwork as seen in last years Resident Evil re-release, Resident Evil Zero still cannot escape its status as the weakest of the original Resident Evil games. A retread through scenarios already set in previous entries, it brings no redeeming features of its own.
Time has rendered Resident Evil Zero somewhat toothless and frustrating, but this HD offering is still an enjoyable throwback that goes down better thanks to some generous helpings of cheese.
It's certainly not the best in the series, but it's a creepy game with a great atmosphere and one where you actually have to plan ahead. If only they fixed that ruddy camera.
The Jimquisition
6 / 10.0
I'd say that, if you already bought and played Resident Evil last year, this won't be an essential purchase. However, the physical release bundles both games together, and I'd say that's at least worth a punt. As far as the game on its own goes, I guess I'm kind of happy to see it.. but it just makes me long for that Resident Evil 2 do-over.
A stumbling point for many reviewers is that headache-inducing moment when it's hard to decide whether a remastered title should be judged solely on its improvements, or rather on its actual value as a game, upgraded or not. The best course of action is, quite possibly, to do a little bit of both, but mostly focus on the core material, instead of the enhanced "wrapping." Therefore, going back to the previously asked question: is this title worth returning to? For those who loved the original GameCube version, Cubed3's three-step advice is simple: open wallet, give money, and scream for joy, because, although Resident Evil 0 is almost identical to the original, the HD makeover is marvellous. As for the rest: tread carefully, because the heavily chore-ish gameplay overshadows its few good aspects.
Reno Gazette-Journal
3 / 5.0
Although it maintains the tension that classic Resident Evil is known for, the game is unapologetically tied to the original to a fault so newcomers might be turned off by the older camera and controls mechanics. If you're a fan of classic Resident Evil, however, you'll get more mileage from this remaster for new consoles.
Instead of improving upon the original game's basic mechanics, this remaster instead indulges in fan service.
Resident Evil 0 HD Remaster includes more content than most HD remasters, but does little to fix design flaws from the original.
Resident Evil 0 HD Remaster proves that no matter how much you dress up an over decade-old corpse, it doesn't keep it from stinking.
A wonderful upgrade of one of the most derivative and dull titles in the series.
The least scary and least imaginative Resident Evil returns, and although it's not the worst Resi sequel it certainly is the most boring.
Puzzle design, backgrounds, and atmosphere hold up, but not much else.
As Capcom continues to churn out remakes, each seem to get better than the last based on consumer feedback. Resident Evil 0 HD has the amount of visual and auditory polish I'd expect from a Capcom remake, with the same frustrations I've had with early entries in the iconic series. With that said, Resident Evil 0 HD should easily cater to fans of the series, but without the rose-colored glasses of nostalgia, I came away more frustrated than impressed.
Cheat Code Central
2 / 5.0
All in all, Resident Evil Zero doesn't even come close to being called a remastered version because it offers nothing but minor visual upgrades. Resident Evil nostalgia nerds will go nuts for this one but the average gamer will most certainly have a difficult time forking over the cash for a meager GameCube port. Needless to say, Capcom dropped the ball on this one. The attempted resurrection of an old favorite should have at least included a few extra features to justify a third release. Unless you really want to live in Resident Evil's past, you'd be wise to avoid this one like it's a zombie infected with the t-virus.
Resident Evil 0 was already widely considered one of the weakest traditional entries in the series, due to its meaningless story and tedious game design. There were so many possibilities that could have worked out so much better if some of its design got tweaked, and if Rebecca was a new and totally different character so the story wouldn't clash with the established canon. While it is an exceptional looking title, the ridiculously longer load times is a good way to ruin the mood to keep playing on top of the gameplay being inferior to older entries.
Resident Evil Zero is a joyless game. Every section feels like a tedious lateral thinking puzzle – "the farmer has a fox, a chicken and some grain, but can only carry one at a time" – and the locations and creatures are half-heartedly designed. If you haven't played it, it provides valuable insight into where Resident Evil, and perhaps games at large, went wrong over the past decade or so. Other than that, it feels like work.