Percentile Rank
Odin Sphere Leifthrasir is ranked in the 98th percentile of games scored on OpenCritic.
Rating Summary
Based on 51 critic reviews
OpenCritic Rating
Based on 51 critic reviews
Score Distribution
Unscored Reviews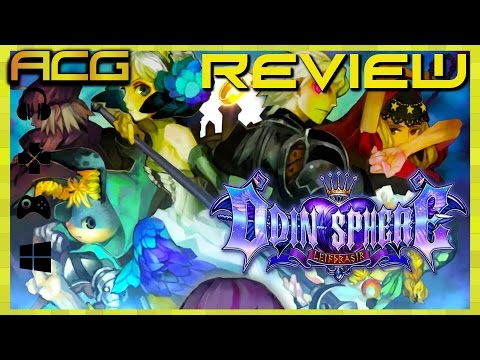 My only regret is that I didn't play Odin Sphere enough back in the day to truly appreciate the overhaul that VanillaWare has given it.
Scored Reviews
Odin Sphere Leifthrasir is a highly addictive game with a full trophy count including a Platinum, and all the trophy hunters out there are going to love this game since nothing is missable! The graphics, soundtrack, and the game itself is perfect in every way. I have yet to finish the game and earn my Platinum which is what I am doing in between writing other reviews! Playing this one to bring you my Odin Sphere Leifthrasir review has been a highlight for me, and hopefully you end up loving this release as much as I have.
The Outerhaven Productions
To be perfectly honest, it feels good to get reacquainted with an old friend. The original Odin Sphere was one of my favorite RPGs on the PlayStation 2 and I'm happy to see that not only did the game survive the test of time but still offers just enough challenge and fun for even the most jaded gamer. On a presentation level, the game does so many things right; I wasn't really able to find any major flaw and my entire game-play session was a blur as I forgot what time it was after I started playing.
Overall, Odin Sphere Leifthrasir is an easy game to recommend, and is a well-crafted experience. Despite some minor flaws and repetition of content, the game as a whole is an excellent package, both for new players and fans of the original PS2 release.
I have absolutely zero issues with Odin Sphere Leifthrasir other than knowing how to pronounce its subtitle. An old school, beautiful, classic RPG brawler reborn even better. It's doesn't get much better than this for the genre!
It's a serious game of the year contender, and undisputed grand slam champion of HD remakes. - See more at: http://cogconnected.com/review/odin-sphere-leifthrasir-review/#sthash.jyelFECV.dpuf
Odin Sphere Leifthrasir raises the bar for all remakes with its inclusion of an enhanced version of the original game, and also because of its refined mode, which offers sublime gameplay and some of the best looking visuals on PlayStation.
Odin Sphere Leifthrasir reworks a title that already at the time showed great potential, turning it into an extraordinary experience. Artistically sublime, deep, captivating, the game of Vanillaware is a great title for every gamer.
Review in Italian | Read full review
I never thought we'd see Odin Sphere again, but here we are with Leifthrasir. Even if it kept all of the classic frustrations as is it would still be worth checking out, but Vanillaware and Atlus have somehow managed to cater to both crowds with the remake. This game is required reading, and now is the time to curl up and see what you've been missing.
Odin Sphere Leifthrasir is no ordinary remake. It simplifies what needed to be simplified, expands what needed to be expanded, and runs in the smoothest of fashion without any hiccup whatsoever.
Despite the price, Odin Sphere: Leifthrasir is a fantastic game, and I almost couldn't believe that one of my favorite games on the PS2 got the treatment it did. If you're unsure, you could always try out the demo, but trust me, this is one 2D Action RPG that's totally worth it.
Vanillaware have done a wonderful job of bringing Odin Sphere up to date whilst still keeping what made it so endearing originally. If you are after a combat focused game with a compelling setup and a beautiful, painterly aesthetic you really can't go wrong with Odin Sphere: Leifthrasir.
Even after I finished playing, I wanted to go back and explore more areas, fight more enemies and collect more loot. It's a continuous loop of fun, and I hope it never ends.
Odin Sphere is a beautiful game and it's one of the best HD Remakes in a long time.
I think I can confidently say that Odin Sphere Leifthrasir is about as masterful as a remaster can get. The standard graphical upgrades and such are all here in spades, but there are tons of additions and fixes beyond that leaving us with a great game that's certainly better than the original. And beyond the game just being a shining example of what a remaster should look like, it's a damn good game on top of it all, and certainly one of the best games of its kind in a long while.
Ultimately, as with Vanillaware's other titles, Odin Sphere: Leifthrasir is a high quality product. It's quite clear that a tremendous amount of care and consideration went into virtually every component of the game. From the gorgeous visuals and expressive music, to the diverse character affairs and deep combat, to the mountain of game-play systems, content, replay value and sprawling, fully realized game world, this game is brimming with beauty, nuance and detail. It's an excellent gaming experience, and a must for fans of Japanese RPGs and/or action games: or fans of mesmerizing artwork.
A gorgeous second try that reinvents what its predecessor attempted on the PlayStation 2 and succeeds at it exceptionally well.
Odin Sphere Leifthrasir's distinct painterly graphics, free-flowing combat and intuitive RPG systems make it a joy, whether you're a newcomer or a returning fan. While some remakes are largely unnecessary, Vanillaware have taken a forgotten classic and made it an essential title for the current generation.
If you missed Odin Sphere the first time around, then this is a great introduction that is also easy to recommend.
Taking the smooth and free-flowing gameplay of Muramasa and Dragon's Crown, Vanillaware has reinvigorated one of the PS2's late and great RPG-brawlers into something even more spectacular for modern systems. Odin Sphere Leifthrasir is more than just a pretty picture; it has some of the finest, fluid and rewarding beat 'em up gameplay of any game, spread amongst five delightfully varying characters that tell a thoroughly engaging story. The challenge has definitely been lowered, but the unlockable difficulties and new Boss Rush mode are punishing and more than make up for it. With the original version included, this is the best of both worlds of Odin Sphere, and is absolutely worth the asking price.
Odin Sphere Leifthrasir goes to great lengths to take an often overlooked gem from the PlayStation 2 era and make it new and relevant for the currently supported Sony consoles.
Odin Sphere Leifthrasir is a masterpiece of game design, and one of the forgotten gems of the PS2 era. I can't recommend it enough, and it stands head and shoulders above other remakes on how to get the job done. For those that never experienced the original it is a must buy, but even for those with fond memories of the glorious Vanillaware classic, this package is more than worth a second dip.
Reno Gazette-Journal
4.5 / 5.0
Although many video game re-releases are satisfied with slapping on some upscaling and calling it a day, Odin Sphere Leifthrasir goes the extra mile with its redrawn visuals and additional gameplay polishing. The result is one of the best representations of the classic 2D, sidescrolling action genre or any action game for that matter. This definitive version of the game is a video game remaster done right.
To call Odin Sphere Leifthrasir the definitive version of the original game would be selling it short: the sheer amount of improvements and new content have transformed the game into a whole new experience that both original fans and curious newcomers must not miss. As 3D visuals continue to dominate most of the gaming industry today, 2D homages like Odin Sphere truly are becoming a lost art that must be admired for as long as they remain.
Odin Sphere: Leifthrasir is the remake this story justly deserves, marred only by slight signs of age, and a time capsule that perfectly preserves the magic of Odin Sphere, for the many years it's lost and the many years to come.
Outside of some repetitive aspects in gameplay outside of battle, Leifthrasir is a fantastic ride that every action fan should try out.
It is incredibly difficult to find a fault with Odin Sphere Leifthrasir, and as it can probably be gauged by the length of this review, there is so much to do in this game.
Odin Sphere Leifthrasir is a cult classic for good reason. It's a strange title, but an engrossing one that's only let down by some one-note characters.
Every bit as lovely as the original, Leifthrasir breathes new life into Vanillaware's debut side-scroller and then some.
Odin Sphere Leifthrasir takes a game that deserved a lot more praise than it initially received and makes it the game that it always had the potential to be.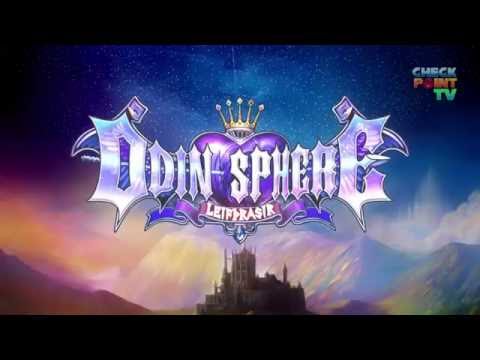 Odin Sphere: Leifthrasir takes a good game and makes it incrementally better. The tweaks to the overall title, including better inventory management and more emphasis on combat, opens it up to those who weren't enamored with the original. The option is there for those who want to play it as it was originally intended. It provides lots of gameplay time, which is something of a rarity in console titles nowadays, though there will be a few who take offense to the fact that a good chunk of content is recycled a few times. It does all this with a presentation that still manages to impress after all these years. No matter which of the three platforms you own, you owe it to yourself to add Leifthrasir to your library.
Chalgyr's Game Room
9 / 10.0
Odin Sphere Leifthrasir is a very good, or damned near perfect, example of what a remake / remaster should be. Already being an amazing title in its own right, this tale of five individuals only got better with the enhancements made to it almost ten years later. For everything that it does, Odin Sphere was only made better by having a clear format for the telling of its story through cutscenes and gameplay in a specific sequence that makes it that one never overshadows the other.
Odin Sphere is one of the best ports to modern day consoles available. It's vibrant, energetic and tweaked to the point that it feels like a new experience, while preserving the original in a different mode.
Odin Sphere: Leifthrasir is the definitive remake: it improves the best parts of the original game while correcting almost all of its faults. It is made strong by an awesome art direction, together with an exciting storyline and an endearing gameplay: a must-have for RPG fans.
Review in Italian | Read full review
Leifthrasir is an improvement of the original Odin Sphere in every way imaginable. If you were a fan of the original game, love beat-em-ups, or just want a game with solid combat, Odin Sphere Leifthrasir is a must-play.
PlayStation LifeStyle
8.5 / 10.0
Odin Sphere Leifthrasir is an outstanding remaster of a game many JRPG fans missed on PS2. Perhaps its most striking feature is the refreshing availability of information that comes with its fantastic interface, from easy-to-read maps to detailed descriptions of each item that comes your way. There's no denying that Vanillaware's signature style looks its best in crisp HD, and the improvements made to the controls and combat make the game feel fresh and modern. If your fingers are itching for big titles like Final Fantasy XV or Persona 5, consider keeping them busy with Leifthrasir's fast-paced and frantic battles — this is one of the best remasters on PS4, and a can't-miss for JRPG fans if you already let it pass you by in 2007.
It is one thing to have a variety of different item, crafting, spell and even botany dependent mechanics, but when all of those elements begin to cross-pollinate with each other, I found myself mentally checking out. It was just too overwhelming for my dudebro brain to process all of these tools at once.
Odin Sphere Leifthrasir is a fairy tale that has stood the test of time and shows the true beauty of George Kamitani. If you enjoy games made by Vanillaware, you can't miss this high definition remake.
A highly successful remake that fixes the technical and design flaws of the original and turns it into one of the year's best looking action role-players.
Fully deserving of a second chance, Odin Sphere: Leifthrasir is a glorious remake of a fine RPG. Its stunning art style looks better than ever, and the tale it tells is still effortlessly charming. Little niggles like its clunky inventory system keep it from being picture perfect, but it's difficult not to be left thoroughly impressed by Vanillaware's lovingly crafted fantasy – even after all of these years.
If you're looking for excellent brawler gameplay with RPG elements and absolutely gorgeous artwork and uniquely designed bosses, you can't go wrong with Leifthrasir.
If you're a fan of RPGs and can stomach the repetitive nature of its environments, Odin Sphere Leifthrasir is well worth the price of entry. With so many remasters available on current generation consoles, it's a throwback to a time when game developers took risks making quirky, offbeat titles, something that seems to be missing in the console space these days.
The changes add a fun modern edge to combat and progression. However, the storytelling and repetition are more noticeable problems in today's gaming landscape
Odin Sphere returns in a beautiful package sure to bring glee to even the most jaded among us.
PlayStation Universe
8 / 10.0
Odin Sphere: Leifthrasir is a must-play for fans of the original or platformers in general. Expertly written and well executed, the title played like some sort of grand theater, possessing a narrative that was both familiar but also new, filled with dynamic characters who interacted seamlessly not only with each other but also with the world itself. Don't let a few minor issues put you off, Odin Sphere: Leifthrasir is a top-tier action RPG effort that is more than worthy of your time.
Odin Sphere Leifthrasir is an example of a remaster done right. Not only has the game been improved in just about every aspect, but it's also faithful to the original core.
In an age of unnecessary grit and brown tones, it's nice to be reminded that there are games out there that can succeed at being compelling, functionally competent, and beautiful at the same time.