Percentile Rank
The Park is ranked in the 34th percentile of games scored on OpenCritic.
Rating Summary
Based on 39 critic reviews
OpenCritic Rating
Based on 39 critic reviews
Score Distribution
Unscored Reviews
At the end of the day, The Park has some really nice set pieces going for it. The mood it's looking for mostly achieves, and the voice work really hits the nail right on the head. The way the game moves isn't a chore like so many other First Person Experience games tend to be. It does some things right, just not all of them. If your expectations are in order, taking a trip to Atlantic Island Park may not be such a scary proposition after all.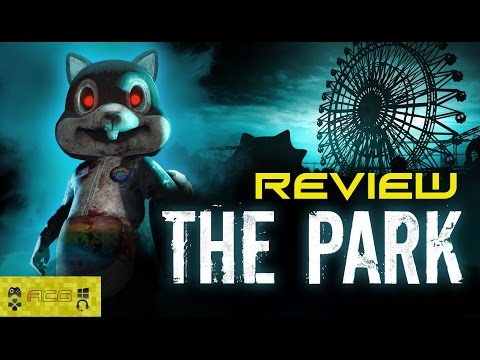 Eurogamer
No Recommendation / Blank
No Recommendation / Blank
Oct 29, 2015
A thin and curiously paced stroll through horror cliche that manages a few good frights but not much else.
At only a couple of hours,The Park doesn't linger or overstay its welcome. It makes smart use of established horror tricks and tropes, and gave me a character that I immediately liked and cared about, even though I recognized I'd been on this ride before.
Rock, Paper, Shotgun
Unscored
For all of my complaints, I'd like to see more. More explorations of the weird places that we scrap, shoot and claw our way through as we play games. More short stories. More horror. If Funcom want to flesh out their Secret World with a few more side projects, I'll be a the front of the queue, even if I'm not convinced I'll enjoy the ride.
Scored Reviews
The Park is an absolutely terrifying game, but what's continued to haunt me about it long after I've put the controller down isn't Chad the Chipmunk, or the Bogeyman, or the Witch – it's how distressing and real the game and its themes are once you peel back those monster story trappings.
The Park tells a dark and very disturbing story, the park itself is a joy to explore, and the voice acting is top notch. I've played a few horror games already in 2016 but The Park is so far my favorite.
A fantastically crafted psychological horror that places huge emphasis on story and narrative to drive the game.
The Park may be very short, but it certainly leaves an impact. Taking a trip to Atlantic Island Park will reward horror fans with an unsettling tale of emotional trauma adorned with a number of well-orchestrated frights. As the game itself so ominously suggests, you should turn off the lights, plug in some headphones, and enjoy the ride.
The Park is a great piece of psychological horror, one that doesn't dip into jump scares or excessive grit. Instead it introduces a playable protagonist you can't rely on, in a discomforting situation that smartly paces itself and holds back from excess. For anyone who wants to feel perturbed and have a hard time sleeping immediately afterwards, The Park is definitely for you.
There isn't much replayability, given the type of game it is. But promise me that AFTER you've played it once, start a new game, and remember what Lorraine said: "In my heart and mind, I always return to Atlantic Island Park".
It's a short experience but if I had to score it out of ten I'd give it a solid 8 purely for the tension I felt throughout. It's strange that something so inspired by and owing so much to The Secret World actually suffers slightly from being linked to it instead of standing alone, in the dark.
While it may be short and lack replayability, Funcom have delivered a well-crafted and finely tuned psychological experience with The Park. The exceptional audio design helps to build a chilling and tense ambiance that will delight fans of The Secret World, while even newcomers can enjoy the chilling tale of one mother's search for her son. A true psychological thriller that you'll want to play with the headphones on and the lights off.
The Park is a single player experience good for a short game with lots of tension. There is a minimal amount of actual horror or action, with the focus instead being on a psychological journey for the protagonist, while surrounding the player in a tense situation and environment.
A chilling story about simple horrors, strong art design, and voice acting help tie together this horror short into a package worth checking out for horror fans.
The Park is deep, complex and disturbing. With great themes and passive mechanics, The Parks invites you to create a seriesof images in your mind that will put you in the flesh of the main character, Lorraine, and question her continuosly. Its links to The Secret World make it a bit confusing for those who haven't played it, though.
[A]s the player spirals towards the haunted house, and continues spiraling downwards ever afterwards, the sheer weight of The Park's curdled hope and joy denies the optimistic ending of its double from down under: in the end, grief and loss cannot be grappled with. Sometimes it cannot be withstood. The monsters win, the humans lose, and the uneasy fact is that both those creatures are the same person.
Gaming Masters
7.2 / 10.0
All in all this game was fun but it could definitely use more content and substance
The game takes a while to get its claws into you, but if you're patient and willing to overlook some hokeyness, it's an unsettling ride
The Park is an incredibly creepy narrative experience that unfortunately suffers from a lack of things to do.
The Park is an interesting attempt to offer a spin-off experience for those who love The Secret World and to deliver some Halloween appropriate content for gamers who are interested in psychological horror.
The story at the heart of The Park makes it a worthwhile trip if you've got £9.99 to burn
The Park is filled with very creepy moments but relies too much on a story which suffers from disjointed pacing.
The Park succeeds in being an unsettling jaunt into madness, but could have been much better if its developers had done more with their premise. As it stands, though, this is a title worth playing, so long as you're okay with a short runtime and little replay value.
Despite how [The Park's] conclusion stands out as both horrifying and emotionally resonant, the plot suffers in a lead-up that can feel a bit aimless.
The Park doesn't really bring anything new to the horror table, but honestly, that's okay. Its 90 minutes are filled with an impressive atmosphere, interesting themes, and spooky places to poke around. While some of the attractions are a bit long in the tooth, The Park provides enough tension and scares to warrant a playthrough from any horror fan.
Digital Chumps
6.8 / 10.0
Exploring the destructive psychosis of a plaintive individual is a noble, if not precarious, responsibility. The Park, however, can't decide if its manic behavior is either a means of identifying with its troubled protagonist or a symptom of its own decent into chaos.
The Park looks like it was a more of a test than a game itself. It's confusing, simple and UI is useless for console players. You can't enjoy the story, because you will get lost. You can't enjoy backstory, because you need to stand against your TV to ready anything in-game. It's a quick completion though.
Review in Polish | Read full review
The silver lining of The Park's poor showing is that it could lead Funcom to try harder should it attempt subsequent single-player adventures. In the meantime however, The Park is one attraction you should definitely skip out on.
The Park has solid atmosphere and pretty good scares, but it also has an unremarkable heroine and an inconsequential plot. It might be a decent curiosity if you're looking purely for the video game equivalent of a haunted house, but its high price and short length make it difficult to recommend.
The Park is an interesting experience, and one I feel glad to have had. Somewhere within it, there is an extremely good horror experience, and with some narrative changes it could be a truly excellent game. However, The Park fails to reach these expectations, which is a shame given how good some aspects of it are.
As a game, The Park's story doesn't feel fully formed - like a building crescendo that suddenly stops. That's not including the unevenness of its plot, average visuals and ho-hum frights. The Park isn't the renaissance of Funcom's adventuring prowess - it's a short, twisted, grimy tale that picks apart the human psyche and its failings. If only it had been so much more.
I don't want to give away too much as The Park is only an hour long, but I admire Funcom's effort with this experimental take on the genre. It really does try something different, even if you can feel the core themes sneaking up on you a mile away.
This game was reviewed via a digital code received by the publisher.
Gamerheadquarters
5 / 10.0
The Park was a decent experience though far too quick to really offer a solid experience.
PlayStation Universe
4.5 / 10.0
There will come a day where The Park is available on PS4 for peanuts, and that day is when I'd fully recommend trying its fresh, but flawed, brand of horror out. Until then, the price of admission is too high for the brevity of the ride. Especially for one that has more than a few nuts and bolts missing from it.
The Park is a bit of an oddity. A walking simulator with an incredibly brief runtime – 90 minutes at a leisurely pace – that nonetheless has some fun ideas sprinkled in. Actually riding the amusement park rides is a lot of fun – and effectively creepy in a couple of instances – but the rest of the game has nothing to offer other than walking really. Toss in some less-than-ideal performance hiccups and mediocre voice acting, and the title doesn't feel like it comes anywhere near justifying its price tag.
Ultimately this is a bland experience with a runtime less than some actually scary horror films.
Having recently reviewed Layers of Fear, a game which also dealt with the themes of mental illness and horror, I was expecting a lot more from The Park. Walking around a fun fair for an hour with a shouty, sweary woman who is only interested in herself is about as much fun as it sounds. I suggest you save your money for a ticket to a real fun fair and hope you get stuck on a rollercoaster for an hour. That would be much more thrilling than The Park.