Spread the word:
Game Information
Available on:
PC
Jan 6, 2016
Developer: Team Indev
Genres: Puzzle, Platformer
Description:

Squirbs is a challenging puzzle-platformer in which you control two cute blue Squirbs simultaneously with one set of controls.

Squirb shattered the Universe Crystal splitting himself into two seperate Squirbs. Now both Squirbs must journey through dense forests, underground caves, snowy mountains and a magical castle in order to collect each crystal fragment and set the universe back to normal.

Squirbs combines solid platforming controls and mechanics with awesome puzzles but with a twist. You control two characters at the same time. You can't just jump around and get to the end, you must watch both characters and ensure every movement you make won't be certain doom for either Squirb.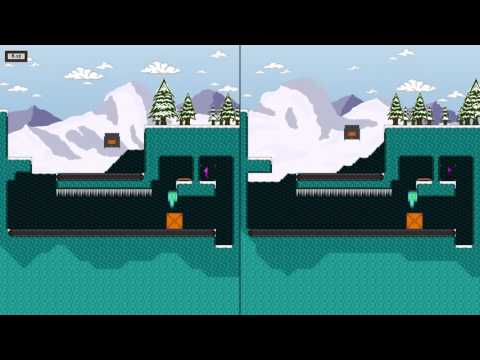 Squirbs Release Trailer
Reviews
Squirbs may not be the brightest or most polished platformer out there, but it's still a lot of fun to play. Figuring out the solution to each devious stage is a blast, and once you complete even a single one, you'll undoubtedly have a smile on your face