Percentile Rank
Battlefield 4 is ranked in the 76th percentile of games scored on OpenCritic.
Rating Summary
Based on 46 critic reviews
OpenCritic Rating
Based on 46 critic reviews
Score Distribution
Unscored Reviews
Given the obscene number of hours I put into BF3's multiplayer mode, I'm clearly not immune to Battlefield's pleasures, especially the breadth of vehicular warfare, its scary-real weaponry, and the way it prizes teamwork over COD-mandatory fast twitchiness. But at a certain point, boredom sets in, one that the addictive mechanics of next-level, next-gun, next-gadget cannot slake.
The singleplayer certainly isn't worth your time, but multiplayer is as fun as ever so far. Waiting until public servers are up before we make a judgment.
TotalBiscuit, The Cynical Brit
Unscored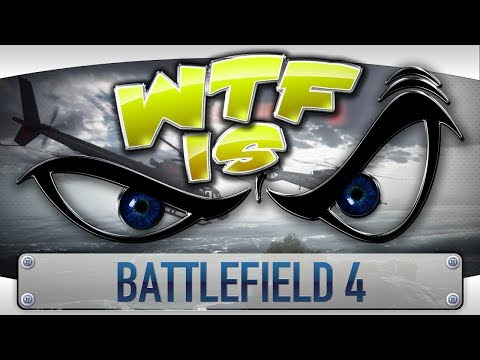 Scored Reviews
Battlefield 4 is stout entry to the series and a strong addition to the PlayStation 4 launch lineup. As the first game to demonstrate the prowess of the Frostbite 3 engine, its explosive debut indicates a promising future for its technology. Gear up and strap in, Battlefield 4 sets the new standard for next-generation multiplayer.
If you're a Battlefield fan, this purchase is a given, but even the smaller, faster-paced modes give Call of Duty a run for its money on its FPS formula.
Battlefield 4 is two different games put together to justify the full price for the game. The single player aspect feels completely unnecessary at this point and very much feels tacked on. It is a nice tech demo but nothing more. The multiplayer is the main content and why people why this game, and despite the issues at launch when everything is working the game is amazing and could easily hold up as a standalone title.
Gaming Masters
9.2 / 10.0
The Multiplayer in Battlefield 4 is amazing and the is a huge variety of content. The storyline is disappointing.
Battlefield 4 is on the PlayStation 4 is a considerable upgrade, and its one of the only cross-generational games to make such a large leap in terms of both fidelity and gameplay.
Gamers come to Battlefield to drive ATVs strapped with C4 into enemy tanks, barrage enemy troops with RPG-fire while parachuting from their buddy's helicopter and more outrageous activities that Battlefield 4 delivers in spades. With improvements and additions to the tried and true formula, the lackluster single-player can't hold the game down — the explosive multiplayer playground simply must be experienced.
Battlefield 4 isn't a massive step forward for the series, but it is a refinement of everything that makes it great. Despite a bland campaign, the game still stands out as one of the most feature rich and intense multiplayer FPS games on the market.
Battlefield has always focused on slower, more purposeful action, but what does the numeral 4 even mean here? Is Battlefield 4 worthy of a brand new integer? Maybe not.
Battlefield 4 is DICE's strongest effort in the series yet, with a gorgeous campaign joined by an excellent evolution of epic warfare online.
Multiplayer shooters don't get better than Battlefield 4. Incredible destruction, smart map design, and solid tech combine to produce a true showcase for PS4 and PC. While solo play still lags behind, it's a big step up from BF3.
Post Arcade (National Post)
9 / 10.0
Single player is quaint, the online experience is a work in process, but once they get the bugs out of that delicious apple pie… it will be well worth the wait
Battlefield 4's PC multiplayer represents years of learning distilled into a peerless online experience. Its singleplayer may also be peerless, but for all the wrong reasons. A must-have for multiplayer FPS fans.
DICE successfully defends its position as a major player in competitive multiplayer, but another wayward single-player campaign begs the question of why the studio even bothers
It's your typical Battlefield experience, filled with vehicle and infantry warfare as well as large, destructible environments. If you're a fan of the series, you will not be disappointed. If you're not a fan, this might just make you one.
Battlefield 4's devastating destruction is an interesting, imperfect addition to its excellent multiplayer.
With its large scale warfare simulator simultaneously at its most accessible and long-term-fan pleasing level for years, and with CoD: Ghosts looking a little tired, it may just be the year of Battlefield.
Although familiar to BF3, but BF4 remains a visually and sonically satisfying, reliably intense FPS. Improved by Commander Mode and a terrific and diverse map set.
New Game Network
81 / 100
Single player is little more than a flashy tutorial. Multiplayer receives several improvements and holds impressive value. Without the numerous technical faults, Battlefield 4 would be a great entry in the franchise.
Business as usual with a mediocre single-player campaign and one of the best multiplayer experiences in all gaming – and at last one that works just as well on consoles as on PC.
For the time being, however, this approach works -- Battlefield 4's multiplayer is strong enough to carry it. The single-player campaign isn't nearly the waste of time that it was in the last game, though it still ends up being an unnecessary inclusion. One can't help but wonder how much better Battlefield would be if DICE quit striving for back-of-the-box feature parity and concentrated its efforts entirely on multiplayer. I hope that day comes again.
Battlefield 4's diverse and deadly multiplayer battles once again deliver exhilarating action, while the single-player campaign struggles to find its footing.
True disasters crash, burn, and are never rebuilt. Visit a game of Conquest or Rush in Battlefield 4 today, and you could be easily fooled into thinking there'd never been a problem in the first place. Hopefully such a launch is one for the history books and not a future repeat, but Battlefield 4 is testament to both DICE's dedication to enduring design and getting things right, no matter how much pain they have to endure on the way.
In my first hour of playing Battlefield 4, I had so many memorable experiences that I didn't know what to do with myself.
A lacklustre campaign shouldn't stand in your way of experiencing Battlefield 4's top of the line multiplayer. While it can't quite shake the feeling of being an iterative entry in the series rather than truly revolutionary, it does enough new things, and sees the return of enough fan favourites that it shouldn't go unnoticed. Next-gen visuals and 64-player online combat mean that if you don't want to sink money into a high-end PC, this is without a doubt the best way to play DICE's latest destructive hit.
It's frustrating to see the same developer who gave us the decent campaigns of the Bad Company games continue to fall flat with the story modes in the core titles. But while it feels as if DICE is standing still while the industry passes them by in terms of single-player experiences, they continue to innovate and raise the bar for multiplayer warfare. With new game modes, an enhanced interface, evolving maps, and greatly improved small-scale battles, Battlefield 4 continues the franchise's trend of setting the standard for the squad-based multiplayer shooter.
It certainly feels as if it's a great time to be a Battlefield player, especially with all of the advances made in the gameplay and all of its technical aspects. The only problem now is scrounging up the money needed to pay for Battlefield Premium to get access to all of the upcoming expansions. Sign up for this ride. You won't regret it.
The single player campaign is an improvement over B3, but the continued presence of a save wiping bug shows poor work from Dice. But yes, multiplayer is why we're all here for Battlefield 4 and it's incredible. Be it in small Squad Deathmatches or huge landscape-shattering vehicle-enhanced open warfare in Conquest, there's no better multiplayer experience on PS4.
Visually it's a masterpiece, and thanks to multiplayer, Battlefield 4 is the best entry yet. But like Battlefield 3 before it, it's the campaign that lets it down. As such, Battlefield 4 becomes a game about its online and little else. For most, this isn't a bad thing, but when other games are offering the best both on the web and off, we feel the next Battlefield could do better.
Battlefield 4 is a very impressive title. It starts out shaky, but the bugs and crashes found when it was first released are now gone. It has tactical and epic gameplay, with much replay value. The campaign and the soundtrack drag it down, but it is definitely worth buying for fans of online shooters, especially if they like spectacular large-scale combat with much freedom in customisation and role-playing.
Consider this the last gasp of the old multiplayer model then. It's a fine swansong, especially when played on the most powerful platforms, and in particular if you treat the campaign as a free bonus feature. It's hard not to wonder just what DICE will be able to do when it no longer has to hobble its designs to suit ageing hardware, though.
Some nights Battlefield 4 felt straight up unplayable. We trust that DICE will remedy the issues with the title, but it does stand on the weakest foundation that we've seen from the studio for quite some time. Luckily there isn't a hell of a lot else as far as huge names go on next generation consoles. That lasting appeal until next spring is something that makes Battlefield 4 really attractive.
The excellent disparity between the multiplayer and single player makes it clear; DICE should not even bother with the forgettable single-player. DICE is a multiplayer studio, and proves it again and again with every new 'Battlefield' release. The fourth core installment of the series is the biggest, most glorious realization of massive, vehicular warfare yet, and DICE has made some admirable strides with balance and destructibility. The maps deserve special praise. I would live in them if they weren't so dangerous and gratifyingly unpredictable. I'd take to the surf if an attack boat wasn't likely to shred me to pieces.
If you then manage to play alongside your real world buddies and the shonky Battelog system doesn't crash you to desktop 30 seconds from the end of a round then it is easy to advise you to grab a copy, because multi-player shooting does not get much better than this. On the other hand, if all that stuff goes wrong, you can quickly lose an hour of your life and be wondering why you are trying to play this pile of crap. And that is unfortunately the gaming lottery we are faced with.
At 2013's E3, Battlefield 4 was one of the standout games of the world's biggest gaming event. With the high standard that it set itself, will it live up to its own hype on the next gen console?
Despite bugs and a few absent features, 'Battlefield 4' lays the groundwork for the most immersive and dynamic multiplayer experience in the series to date.
Battlefield 4's below average campaign is once again disappoints, but the excellent Conquest mode and large-scale combat is enough to carry the series for another year. Pretty much status quo for EA's top multiplayer shooter.
I have no problem going on records to say Battlefield 4 is the best and disappointing experience I've had in a long time. A month and a half later, Dice is still patching the game to where it should have been at launch. In my testing, the PC version of the game is more stable than the PS4 version of the game, but EA/Dice still has a long way to go to regain my trust.
Battlefield 4 puts up a worthy fight for the title of this generation's top first-person shooter. The innovative features are nice touches, but ultimately don't give us the glimpse into the future that we'd all hoped for. Instead, EA and DICE have put all their eggs in one basket with an unbalanced package that shines with its multiplayer, but flounders with its single-player.
After breezing through campaign mode and wondering why you bought this game, you'll come to realize that a great online multiplayer experience is the only way to enjoy Battlefield 4. Massive battles on land, sea, and air will keep you coming back for more combat-based thrills.
Unfortunately, it all adds up to be a less-than-stellar experience for Battlefield 4. There is little doubt that the game will see patches to address some or all of these issues, but as it stands, it has an underwhelming single-player campaign and an unstable multiplayer mode that severely hampers enjoyment. The launch of a game used to mean that something close to a polished product was made available. In that regard, the Battlefield 4 launch can only be seen as an embarrassment. Hopefully, the game will be better after some patches, but in its current state, it shouldn't have been released in the first place.
Another day, another PC launch riddled with bugs and issues. Battlefield 4 is a perfectly decent game with a crashing client, crashing servers, and a whole host of issues that cause lag, disconnections, graphic and sound glitches, and plenty more. When they get fixed it's easily worth a purchase; right now, it's a frustrating experience.
Battlefield 4 melds elements of its predecessors, but their baggage weighs it down