Percentile Rank
Warhammer 40,000: Dawn of War 3 is ranked in the 70th percentile of games scored on OpenCritic.
Rating Summary
Based on 76 critic reviews
OpenCritic Rating
Based on 76 critic reviews
Score Distribution
Unscored Reviews
Dawn of War finally returns with a fascinating, if imperfect, twist on the modern RTS.
Wolf's Gaming Blog
No Recommendation / Blank
No Recommendation / Blank
May 2, 2017
For many people it isn't going to be the sequel they wanted, but taken on its own merits there's a lot to like here, even if it does mean it's hard to see exactly what the future of the franchise may be moving forward.
Rock, Paper, Shotgun
Unscored
While decent RTS campaigns increasingly feel like my white whale, I can usually depend on Relic for something better.
At its best, Dawn of War 3 is a fast-paced mutation of some of the series' best ideas. At its worst, it can't seem to decide what kind of game it wants you to be playing. Try it.
As an experiment in how far the boundaries of what constitutes an RTS can be pushed, I admire Dawn of War III for what it's tried. It may not have entirely pulled it off, but there aren't many games that play like this (WarCraft 3 fans, this one's for you), and there aren't many trying such interesting things with the way their factions are designed.
TotalBiscuit, The Cynical Brit
Unscored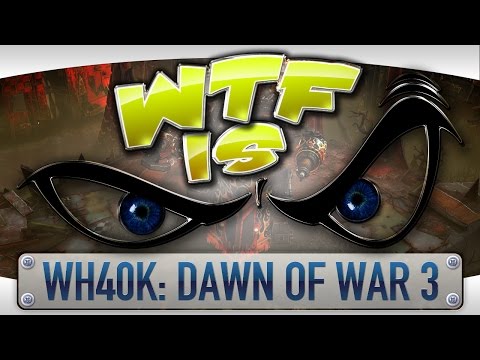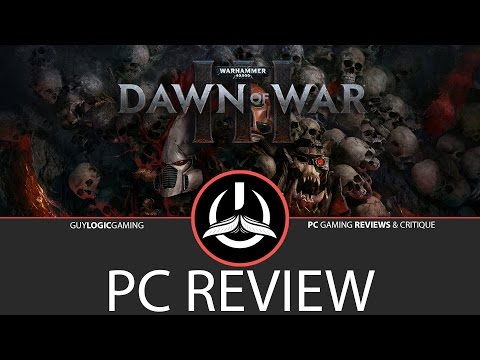 Classic RTS with little bit of MOBA brings the Dawn of War series up to date.
Scored Reviews
Veterans of the original Dawn of War will take to this game like stepping into their old Power Armour. Exhilarating, over-the-top spectacle, and meeting expectations like only Dawn of War can.
Warhammer 40,000: Dawn of War III is one of the best RTS games we've played in years. If you have even a remote interest in the genre, you shouldn't pass this up.
A new Dawn of War has risen, and it's an exciting return from a long dormant franchise.
Warhammer 40K: Dawn of War 3 is a masterful product that blends familiar but fun gameplay with a new story and challenges. It's the perfect fit for both hardcore Warhammer fans and casual RTS players.
Maybe, Dawn of War 3 isn't the greatest entry in the saga, but it's damn close. A great RTS in its own rights, it lacks a bit of content and some gameplay adjustments to truly climb above its storied predecessors.
Review in Italian | Read full review
Relic gets to mix the past two games of the franchise in an intense game but fails to create an intense campaign. The multiplayer will give tons of fun to the players.
Review in Spanish | Read full review
A solid third entry for the franchise that executes its mechanics very well. Sadly the lack of multiplayer modes at launch is disappointing but a great game that should please many.
Once again, Relic has done a great job at bringing Warhammer 40,000 to the digital world. Anybody who is into Games Workshop's biggest and best will love this, as will those into RTS titles. It may not be a substitute for the tabletop game, but it's a great play nonetheless.
Over all DoW3 is a really solid entry into the RTS genre and probably will end up being the best game of its series.
Action oriented and a lot of fun, Dawn of War III is an excellent combination of the best elements in the franchise: epic scale combat with an intense micromanagement of unit.
Review in Spanish | Read full review
Warhammer 40,000: Dawn of War III is a fast-paced RTS that delivers a good blend of the old and the new to make it a lot of fun for both newcomers and veterans alike. With powerful hero units to break the mold and addictive combat to fill in the cracks, Dawn of War III manages to deliver an RTS experience that lives up to the Warhammer 40K legacy.
The Games Machine
8.2 / 10.0
The multiplayer offering is quite limited, but other than that Dawn of War III is a pretty solid RTS, with a challenging campaign and a well-balanced combat system. A must have for the fans of the series.
Review in Italian | Read full review
Mixing the two genres of strategic and role playing has really paid off for Warhammer 40,000: Dawn of War 3 and surely we would see games in future taking notes from this. Sadly problems like lack of content and a less fun single player mode prevents this installment to be a flawless game.
Review in Persian | Read full review
Dawn of War 3 isn't evolutionary, but it is ferociously competent
Warhammer: Dawn of War III is a new starting point, with many new features in the gameplay, but not everyone will appreciate the changes made by Relic. Surely, no one will love the few content.
Review in Italian | Read full review
Dawn of War III mashes micromanagement and big-scale strategy together in a system that's messy but exhilarating.
After the pure RTS of Dawn of War and the RPG leanings of Dawn of War II, Relic Entertainment decides to settle in the middle ground with Dawn of War III. Base-building returns, heroes get an overhaul with Elite units, and combat becomes more aggressive and faster-paced. Dawn of War III is a game that pulls from its past, while taking some elements from modern day gaming to make something new in the franchise.
Where most game series can rest on their laurels, Dawn of War III is essentially the third reinvention of Relic's Warhammer 40,000 RTS. As the game captures a sense of grand scale, it loses some of the strategic nuance in changes to the cover system, and it's a disappointment that tried and tested multiplayer modes aren't included as well. That said, the campaign makes for an enjoyable and challenging romp through yet another crisis in the 40K universe, and while some gameplay elements have been simplified, the three deeply contrasting races offer plenty for players to sink their teeth into online.
There's still something a little old-school about Dawn of War III's RTS action, but when it scratches those same old itches so well, there's very little reason to complain. It's a game that takes new influences from the MOBA and uses them well, mixing up powerful Elites with tactically interesting units to create great battlefield moments, while spinning an interesting yarn from three different perspectives.
Dawn of War III is a Storm Shield-solid title carrying a few minor irritations. It can't possibly leave the blast crater its predecessors did, but it's still an absorbing, invigorating, chaotic RTS with the firepower to impress.
Dawn of War III is a beautiful marriage between a successful technique and a very pleasant gameplay. A true festival of pyrotechnics effect, it's one of more beautiful game in the strategy category. Nevertheless, the game is not without fault, and we regret the cruel lack of content in multiplayer (only one mode). But Relic has achieved its goal and the game is good mix betwin nostalgy and evolution
Review in French | Read full review
The story campaign is a bit of a chore, but the multiplayer is an exciting mix of RTS and MOBA – and may just be the next big thing in strategy gaming.
And just like the action-RPG direction of the second outing, Dawn of War III once again has made us eagerly anticipate what's next for the series.
The factions may be familiar, but the rest of the experience has been significantly changed in this latest battle between the Imperium and filthy Xenos scum.
Surely, the Inquisitor's eye will be ever scrutinizing of this one, but I think the franchise has been spared the order of Exterminatus for now.
Dawn of War 3 may not be revolutionary, but it's certainly an improvement on the previous iteration. Bringing in the best of Dawn of War 2 to the RTS elements of the first, the game is only let down by a rather boring campaign that acts more as a tutorial for the excellent multiplayer.
Dawn of War III is a solid entry into the series, the campaign is a refreshing and well-built return to form. I've had as much, if not more fun in multiplayer than I've had in the previous games. All that remains now is to wait for the inevitable expansions, desperately hoping they bring your favourite faction back (c'mon Tau and Necrons!)
Warhammer 40,000: Dawn of War 3 mixes together some of the best pieces of the previous two games into a frantic strategy experience, albeit one that could do with more variety.
Warhammer 40,000: Dawn of War III is one of the best modern RTS games today. It's well-made, good looking game and refreshing for its series.
Review in Turkish | Read full review
Dawn of War 3 is a well-crafted RTS that eschews some of the tired old tropes for a faster pace and a tighter experience.
Dawn of War III certainly isn't the type of sequel that fans of the series may have anticipated, albeit it is still a title that is faithful to the Warhammer franchise. However, Relic's gamble of adapting their franchise in a way that more closely aligns with the popular MOBAs of the day has largely paid off, even if the game does suffer from a bit of an identity crisis in the process. It was a brave, risk/reward move – while it may disappoint some fans, it will certainly gain others and gives the series a fresh look rather than replicating more of the same.
Warhammer 40.000: Dawn of War 3 presents itself as a RTS/MOBA hybrid that doesn't offer much besides an extensive campaign to please Warhammer Fans. Especially in terms of fractions and multiplayer it lacks of replay value. If you're new to the series you'll still get a perfect entry point to the world of Dawn of War.
Review in German | Read full review
Three factions might seem very light when considering the vast armies in the Warhammer 40,000 universe, but considering you need to learn every unit counter as quickly as possible, you will be glad you are only learning three factions and not more.
Well presented and thumpingly over-the-top, Dawn Of War III combines elements from its two predecessors to mostly great effect. With a few more maps and modes, this could be a solid competitive title.
Dawn of War III is a solid RTS title in its own right. It is a pretty big departure for Relic in terms of mechanics, and that might not sit right with some players. But it hits a lot really great notes. Whether you enjoy it might be a factor of just what it is you love about Relic's games and about RTS in general, but I can see myself happily playing it for years to come.
Old Man Mordaith
8 / 10.0
Warhammer 40,000: Dawn of War 3 is the latest in a series of popular Real Time Strategy games put out by Relic Entertainment and published by Sega. Currently it sits at a modest price of 59.99 USD. So we'll be digging out the old man glasses and taking a gander to see if it's worth the cost of admission.
Dawn of War III brings with it a campaign that starts off on the slow end, but eventually warms up to be an enjoyable, if fairly standard, single player mode.
In the end Dawn of War III is a proper 8th generation strategic package, although its affords to bring back the original RTS experience from the original DoW were not entirely useful. Its combat is satisfying and dynamic but unfortunately because of its small issues and wrong decisions of the dev's, DoW III didn't become what it was supposed to, a perfect RTS experience
Review in Persian | Read full review
Dawn of War 3 has overly dominant elites, and a merely serviceable campaign, but it captures the power of mass battles well.
Oyungezer Online
7.8 / 10.0
Dawn of War 3 is a quality game if you aproach it with no prejudice but it's not rich in terms of content. It's wise to wait for a sale if you are not a fan of the series.
Review in Turkish | Read full review
While the campaign can feel like a lifeless chore, the multiplayer options offer interesting tweaks on classic genre staples
Warhammer 40K: Dawn of War 3 is flashy and loaded with complex, micromanagement-heavy warfare. Its single-player campaign is long and challenging, but feels uninspired because it rarely makes creative use of the three factions' abilities. In multiplayer it's even more demanding and intimidatingly chaotic, but with only one mode and not a lot of maps, it seems limited. Relic deserves credit for not simply remaking the same game with prettier graphics, but this hybrid approach doesn't feel as strong as Dawn of War 2's memorable tactical focus.
Warhammer 40,000: Dawn of War III takes a few steps back in time to make one step forward. It hearkens back to a lot of older design choices from the first game, and attempts to build upon other RTS conventions in the process. Not everything works (especially the strict adherence to the core conceit), but it's still very much both a Warhammer and a Dawn of War joint.
Dawn of War III is the best looking RTS out there. It boasts graphics, art, and animations that are unparalleled within the genre. Its battles are beautifully crafted, wildly entertaining, smooth, and polished. However, the single-player experience suffers from predictable flatness and a drawn out tutorial phase, while multiplayer content is in need of additional content.
A solid chapter in Dawn of War, the inclusion of minimal MOBA elements only serves to enrich multiplayer gameplay and deepen the strategy. Easy to learn, difficult to master, Dawn of War III is fun without sacrificing the tone of the game world, though maybe breaking a little of the lore. Barring some minor, strange aesthetic choices, this is a powerful foundation for the future of Dawn of War.
Dawn of War III is a strong single-player campaign tied to an inconsistent multiplayer. It feels like a more ambitious game than it is able to be. Players who are looking for a single-player adventure will have a lot of fun rampaging through the 15-hour campaign, but those who are in it for the multiplayer may be frustrated by the new and somewhat muddled multiplayer mode. If the multiplayer clicks for you, Dawn of War III will be a delight, but it's a tough sell if you're looking for advancements on prior Dawn of War titles.
Warhammer 40,000: Dawn of War III is an enjoyable, challenging and rewarding RTS experience. Not everyone will be enamoured with its MOBA-flavoured gameplay, but there is no denying it makes for some frenetic and action-packed battle goodness much of the time.
Dawn of War III is a great platform with which players can delve into the Warhammer 40K universe. Even though typical and heroic unit types from the universe make an appearance it's difficult to care or become attached to a unit. It's a great addition to the genre, but the staggered rhythm and extreme micromanagement responsibilities do enough to consistently break immersion The multiplayer holds its own, as players forge 3v3 alliances to spill the blood of their enemies. The number of different units and the means with which players can customize their armies with doctrines and elites lends great variety to campaigns and online battles, but the game trips and falls when trying to deliver its narrative.
For a game whose namesake implies a certain standard of tactics and strategy in an RTS, Dawn of War III is a bit of a bait and switch. While Dawn of War III on its own is a good game, you have to be completely objective in order to see that and many long time fans of the series won't. It remains to be seen if this iconic branch of the Warhammer 40,000 franchise is heading in a new direction entirely or if this was just a bad judgment call, but I believe many players will be skeptical of a future release and Relic may not be able to rely on their brand alone to sell their next installment, should one ever be developed.
Relic reinvent Dawn of War once again, retaining many RTS staples and borrowing a little from their MOBA genre-cousins. It's not a flawless mix, and the multiplayer contents are a bit lean; but distinctive factions, a solid campaign, and largely compatible mechanics give Dawn of War 3 a strong base of operations.
Some of the game's flaws are significant, including the frustrating meta-game UI and problematic Skulls system. Thankfully, the highly functional gameplay goes a long way toward leading to a positive experience. So, I declare Dawn of War III cleared of all charges of sedition and heresy, but sentence it to a punishment of several lashings for wasting this Inquisitor's time at key points during the interrogation.
Its flaws are legion, but I can't begrudge the game when it's so much fun to play. The single player is shallow nonsense, but the game pulls it back in multiplayer, and Warhammer fans will struggle not to smile when everything whirrs into explosive motion.
There's a lot to love about Warhammer 40K: Dawn of War III, especially if you consider yourself an RTS veteran and a fan of the franchise. If you're neither of those things, then you're probably going to find yourself very overwhelmed.
Dawn of War III will be interesting to fans of multiplayer and Warhammer 40,000 universe. As for the story campaign, it seems that Relic Entertainment had simply not enough time and budget to bring their offspring to mind.
Review in Russian | Read full review
At the end of it all, Dawn of War 3 feels like a hybrid of the first two games in the series but between the wrong mix of mechanics and the lack of real graphical progress between iterations it hasn't managed to live up to the standards set by the previous games.
In its core, Dawn of War 3 is a really good RTS, but the attempt to change the series' formula drastically didn't really work out. Unlocking heroes is pointless and not even the multiplayer can save the game. Eight maps and only one multiplayer mode is just way too little.
Review in Czech | Read full review
New Game Network
66 / 100
Dawn of War III is a surprisingly inconsistent RTS with a disappointing campaign, coming from one of the most consistent development teams in the genre. The steep initial learning curve, muscle memory and furious multitasking required to fully enjoy the game's multiplayer will likely alienate many series fans, but there are enough good ideas here that you can at least see what Relic were going for with this flawed but occasionally exciting sequel.
A fairly solid attempt, the changes to multiplayer bring out a large mix of good and bad responses from me. In the end I believe that they have pushed away from the original DoWs a bit too much. They still need to return to their roots! I am sure they will do it eventually.
Relic's attempt to bring back the much beloved Dawn of War franchise at times shows glimpses of being a great game, but it removed everything that made it Dawn of War and is now just a run-of-the-mill twitchy RTS game.
Overall, Dawn of War 3 is fun. As usual the multiplayer is where players will likely spend most of their time. I don't think it completely lives up to the previous games in the series, as Dawn of War 1 did larger scale strategy better, and Dawn of War 2 had a much more thrilling campaign. However, it is definitely refreshing to get back into the 40k universe in a way that feels mostly familiar.
It benefits nobody to see heroes so emotionally minimized in their single-minded pursuit of a powerful artifact.
Dawn of War 3 is confusing. It revives the old ideas of Dawn of War 1, but does it pretty badly. It completely removes the ideas from Dawn of War 2 because it is too uncontrollable for e-sports.
It's worth playing if you're a fan of the series or of Warhammer 40,000 in general but if you're just looking for a new RTS you should definitely consider looking elsewhere.
Neither strategic nor hero-oriented components of Dawn of War III are able to compete with the previous games of the series. Single story campaign for all three factions at once is chaotic, unsurprising and absolutely unable to give you any challenge. Missions are boring and monotonous. Multiplayer feels a bit better, but MOBA elements instead of complex base and army management do not fit this game well.
Review in Russian | Read full review
The RTS genre really needs a savior right now to revive it, but this isn't it.
With the world awash in new Warhammer games, there's nothing about this latest iteration of what was once the Warhammer 40,000 flagship videogame franchise that we will remember next year.
As soon as the flashy and over the top battles wears out, Dawn of War III leaves a sour taste in the mouth of a RTS that fails to build upon its previous entries and poor mechanics.
Review in Portuguese | Read full review