Percentile Rank
Pyre is ranked in the 92nd percentile of games scored on OpenCritic.
Rating Summary
Based on 80 critic reviews
OpenCritic Rating
Based on 80 critic reviews
Score Distribution
Unscored Reviews
Dazzling and mysterious, this ambitious party-based RPG is a masterpiece.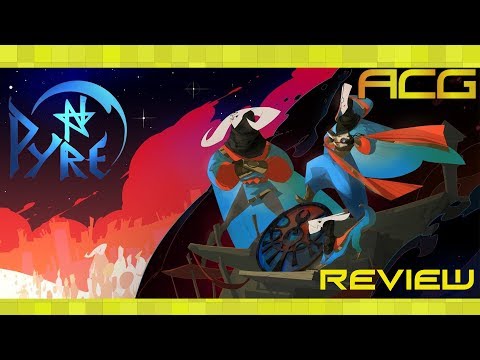 Pyre is good in many ways. It's even good enough that it made me call my boss a m*********.
Fun and well-paced, 'Pyre' is the rare game that wants players to embrace their slip ups
Pyre is a brilliant reinvention of the term "fantasy sports," with story, visuals, and gameplay to die for. Go buy it.
Pyre spins a powerful tale of redemption, religion, and monster dunks
Rock, Paper, Shotgun
Unscored
I only wish that the mechanics and feeling of Pyreball lived up to that strong storytelling, because it so often feels like an interruption to a great tale.
TotalBiscuit, The Cynical Brit
Unscored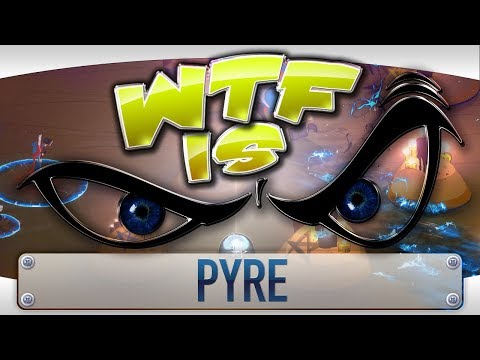 Pyre is a (Super)giant waste of time, energy, and money featuring gameplay so irrevocably interwoven into trends of its time that history is unlikely to treat it as kindly as Bastion and Transistor.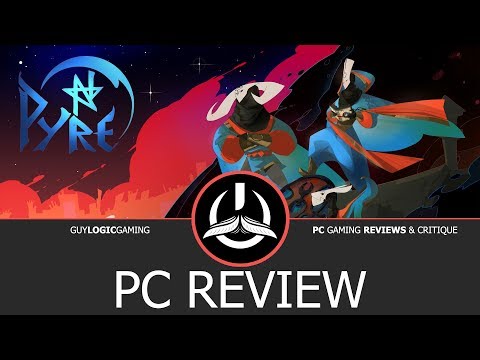 Scored Reviews
The truth is that Pyre does exactly what it set out to do, with no caveats or qualifiers. It created a truly original core game mode and backed it up with solid RPG mechanics that extend the game's already impressive longevity for a $20 game.
Pyre's storytelling, fantasy-sports action RPG combat, grand sense of journeymanship and exquisite soundtrack all harmonize into a classical fable of a game that begs replays upon completion. I saved the Moonstruck girl with no name first of all, and saw the effect her absence left on each and every exile thereafter. Next time through, she's going to stick around until the bitter end. Pyre is a thousand-stranded story. It ends in essentially the same place no matter what, but it hits the mark a lot of choice-based games miss. It's not about the destination. It's about the journey.
From the art to the music to the story to the tactical gameplay, and even to how they're all woven together so artfully, Pyre is an adventure that excels in every area of its design other than limiting its multiplayer to local only. It's an epic journey that made me feel thrilled, devastated, and awed, and its tense moments had me tugging my collar both in and out of its fast-paced mystical sports arenas. With an emotionally charged ending that saw so much I'd striven for come to fruition, but was still tinged with tragedy and melancholy even when I did almost everything right, I won't be able to get Pyre out of my head for a long time. This is Supergiant's best work to date, and that's saying something.
Looking back at this point I can see a clear progression From Bastion to Transistor, to Pyre and this is not only the best story they have told but it is also most well-executed game on all fronts. For anyone who enjoys party based RPGs, this is one game you really shouldn't pass up.
Pyre is simply a complete package. Everything from story and characters to art and gameplay is superb. While I could use nearly every positive word I know to praise this game, nothing can really describe the roller coaster of emotions I felt playing it. It is an endlessly surprising and satisfying experience that I would recommend to just about anyone.
Mixing together so many different influences and styles of gameplay together could have made Pyre an unwieldy, confusing experience. However, Supergiant apparently found just the right mixture of ingredients to make Pyre work almost perfectly, as its addicting Rites "combat" shows. Thanks to a compelling mix of gameplay and atmosphere bound by an incredible art style, Supergiant Games has crafted one of this year's most unique titles that's equally tense and thought-provoking throughout its journey. Coming from the studio that already has provided memorable titles like Bastion and Transistor, Pyre has me eagerly waiting for the next story that they have to tell.
Play Some Video Games
93 / 100
Set in a desolate land called the Downside, Pyre's shining achievement is in how it makes the player feel weary from loss and the journey, while remaining compelling throughout. The latest game from indie developer Supergiant, Pyre continues the company's stellar track record in creating an engaging story, and marrying that story to gameplay. This is also a very different experience compared to Transistor and Bastion.
PlayStation LifeStyle
9 / 10.0
It feels disingenuous to even try and write words about Pyre, another Supergiant masterpiece. I don't feel that my prose can even begin to match the resplendent beauty that permeates this journey through the Downside. If only that I could stand there in front of the Scribesgate once more listening to the Lone Minstrel and the Gate Guardian sing the hymn as the Rites commence once more. For as amazing Pyre was, I'll just have to find myself exiled once more to find freedom in the flame.
PlayStation Universe
9 / 10.0
Pyre's world is full of dynamic characters with unique motivations, darkly vibrant backdrops that look like paintings, and a soundtrack that you'll be humming for days, weeks, even months to come. It might be slow to start, but once it picks up it never looks back. The Rites are exciting and addictive, and you'll always want to play "just one more round." Even when the game is over, you'll want to have at least one more round through the whole thing, just to see how things might turn out differently. Pyre is an admirable addition to both Supergiant's repertoire and any gamer's collection.
Supergiant Games continue to burn brightly as an independent studio, with Pyre being their latest imaginative and fantastical adventure. It casts aside many of the trappings of an action RPG from Bastion and Transistor in favour of something more akin to a real time tactical game, wrapping its fast paced and often fraught battles up in a world and cast of characters that gradually draw you into its cyclical tale.
Simply describing Pyre's spectacularly outlandish battle system doesn't do it justice… Pair that with a wonderful cast of characters, a riveting story, and enthralling music and visuals, and you have nothing short of a compelling game that demands your time and attention.
Not only is it one of the most beautiful games I've played in recent memory, but it has some new mechanics and ideas to keep you playing.
Pyre understands the primal thrill behind executing a dangerous slam dunk and the dueling probabilities of luck and dexterity necessary to make it happen. With Pyre, Supergiant Games' passion for systems-driven trials of skill and fondness for vibrant, wistful fantasy converge in the Mutant League NBA Jam daydream role-playing game I never knew I always wanted.
Pyre's wit and whimsy effortlessly usher you into a captivating world of punishment, sacrifice, and competition.
You've never seen anything like Pyre but you have to check it out. Whether you enjoy unorthodox battle systems, great story-telling and characters or a gorgeous amalgamation of visuals and music, Pyre is truly a stand-out in Supergiant's portfolio. And that's saying something.
With a unique core game design and gorgeous presentation, 'Pyre' is our favorite Supergiant game yet.
Much of the pull of this world is delivered through Pyre's narrative, which drives the game forward in spite of the repetition of its sports game-style core. Sharply written dialogue is interspersed between rites, illuminating a story that branches in dozens of different ways. That plot is carried on the shoulders of a wonderful cast of characters – party members such as the gruff demon Jodariel, the bitter bog witch Bertrude and my personal favorite, Sir Gilman, a snake with a single large eye who wears a clunky metal helmet and wants nothing more than to be an honorable knight.
Pyre is a fun, deep and strategic game with a gorgeous aesthetic. But it's the way the music and themes stick with you long after the credits roll that really makes it a worthwhile experience.
Pyre is longer than the previous games from Supergian Games, which allows it time to establish the story and characters and gives players time to get used to battle mechanics as well. Once the acclimatisation period is complete, Pyre blooms into yet another amazing game from the developer.
Pyre marks Supergiant Games' third consecutive masterpiece. A bizarre blend of genres creates an excitingly original title aided by incredible world building and one of the most consistently interesting casts of characters we've ever seen assembled. This is all further enhanced by some outstanding artwork. Framerate issues and the odd difficulty spike detract from the overall experience, but can't prevent this outing from achieving excellence.
The action that takes place in the arenas of Pyre is explosively fast-paced and laced with magical allure. While the action that occurs off the field is a satisfyingly slow unravelling of dense lore and affecting individual tales. These contrasting styles interchange flawlessly throughout the game's duration - creating a rhythm for the journey that consistently feels unpredictable and exciting. Even with all its blemishes, Pyre is a rousing expression of exceptional high fantasy. The PC version of this game was played for the purpose of this review.
Pyre teaches you to fight tirelessly for your freedom, but to question the definition of that freedom as well. I like the sports-combat a little more each time I play. And Pyre fetishizes the tools of the writer's trade, but more importantly focuses on the art and dialogue of good storytelling.
Pyre is a wonderfully made game, with simplistically beautiful graphics, and an engaging soundtrack. The gameplay can get a bit repetitive, but that doesn't stop it from being an enjoyable journey. The characters and challenges were more than enough to make up for it.
Supergiant goes three for three with another title you don't want to miss.
Almost every element ties into the game's overarching theme, which calls into question rules and tradition.
With Pyre, Supergiant Games continues to showcase their unique gameplay, art style and sound. All of these elements come together beautifully and leave a lasting impression.
Pyre is one of those games that gradually captivates you, and in the end leaves you dazzled by the quality of the experience that is offered. Like the incredible universe created by Supergiant, the game slowly opens its doors to great characters, sublime levels of production and creative and distinct gameplay. Pyre is definitely an example of creativity and love of its developers.
Review in Portuguese | Read full review
Pyre is one of the most innovative games of our time, combining seemingly incongruous elements: visual novel and fast-paced team sport. This combination, of course, will not work for everyone, but even if these ingredients caused indigestion, you will still fall in love with story. A story which brings out the feeling of sweet sadness, like when you finish a wonderful book, and leave your new friends behind. A story where victories can be bitter, and defeats can be bright. A story that can be told each time in a new way.
Review in Russian | Read full review
The latest game from the creators of Bastion, Pyre expertly blends sports with a fantasy world, delivering a unique and engrossing experience in the process.
Video Game Sophistry
9 / 10.0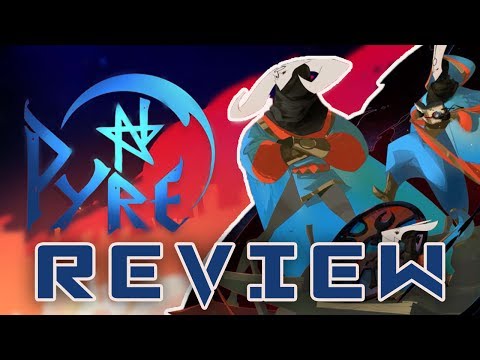 Overall, Pyre is another home run delivered by Supergiant games. It's a game full of mystery, waiting to be uncovered and revealed, while containing a strategic sports game that has huge stakes on the line. The only other criminals, besides the characters in the game, is anybody who decides to skip out on this masterpiece.
Pyre completely blew my expectation out of the water as I was not prepared to be so emotionally invested in all of these characters and letting go was even harder. I don't have any complaints for this game and I can't wait to start a second playthrough. If you liked Bastion or Transistor then please do yourself a favor and check this one out. It is arguably the best one of those three.
Pyre is not only one of the best indie games of the current generation, but also is the pride of it's developers and fans. The small team of 12 persons, which we know it by the name of SuperGiant Games, have done something that thousands of people with millions of dollars cannot do. Without any fuss or hype, Pyre has created a new genre which not only has new mechanics and features, but also provides a good balance with other parts of the game. It has to be said that the wait for their next game has become harder now!
Review in Persian | Read full review
Pyre is a magnificently crafted game. Its captivating story and charming characters will weigh on your mind hours after you've made a potentially game-altering decision.
Pyre mashes up point-and-click adventures, RPGs, and sports games—and comes out the other end with one of the more memorable stories we've seen in some time. It's a tale of freedom, sacrifice, and rising against the odds, even when they seem to be in your favor. While it can be a bit repetitive gameplay-wise, the colorful world and even more colorful characters should be more than enough to motivate you to fight for the exiles of the Downside.
Pyre is a lengthy sojourn into a surprising setting, with gameplay focused on a thrilling, smartly balanced battle sport
VGProfessional
8.8 / 10.0
Supergiant Games delivers another unique, memorable title with Pyre. It manages to work on two totally separate levels, presenting a beautifully drawn fantasy virtual novel and a surprisingly complex twist on the classic game of football. Its story can be a little slow and a little bizarre, but it ends up having a lot of charm, and its core game is likely to become a local multiplayer classic
Pyre is a picturesque little masterpiece that impresses with its dense atmosphere as well as with its gameplay qualities.
Review in German | Read full review
After a bumpy start with its combat, Pyre lives up to its predecessors with its rich lore, stunning art design, and interactive narrative. With the choices that you carry out altering the story, Pyre's diverse cast of characters in such an imaginative world makes it one to return to after you beat it, possibly again and again.
Pyre's battle system is excellent and delivers upon thrilling competitive play, but whether it has any future in that space could rest on whether it gets online play.
Although I wasn't quite as attached to the characters as I had hoped, I did appreciate the medley of personalities and felt the world and its customs were admirably orchestrated within everyone's backstory. It might not be for everyone, but Pyre delivers on its fun gameplay in a way that beautifully illustrates the struggles of redemption and what it means to gain true freedom.
Deep, atmospheric and unique, but too slow and only in english. Not for everyone, but those who enjoy its proposal will be sucked into this magnificient new world that Supergiant Games has created.
Review in Spanish | Read full review
Pyre gives SuperGiant games the hat trick on indie excellence. While it lacks the simple perfection of Bastion in favor of a more complex and convoluted set of mechanics, it nonetheless executes everything masterfully. A few nagging complaints here and there don't change the fact that the game is just a delight. The characters, gameplay and story come together wonderfully and are augmented by beautiful visuals and a fantastic soundtrack. When the worst you can say is that the game overstays its welcome a little, you know you have something good on your hands. Fans of SuperGiant's stuff or indie games in general should consider Pyre a must-buy.
The Games Machine
8.5 / 10.0
Supergiant Games just gave us another gem: despite some verbose sections and the amount of text to read (that can be overwhelming at times), Pyre has a sophisticated art direction, a compelling and charming story, and an original and unique take on the RPG genre.
Review in Italian | Read full review
Pyre is a beautiful and well made genre-bender that has all the things fans of indie games love plus a terrific atmosphere known from previous Supergiant Games products. The strange thing is: you play some sort of football but after a few matches everything will be clear and you'll be feverishly putting together new teams and strategies. Awesome!
Review in Polish | Read full review
Pyre backs up its eye candy with some pretty impressive world-building and fun gameplay, particularly in Versus Mode. Though the battles in the main campaign don't offer too much of a challenge, the controls still make it feel great when you drive your team into your opponent's goal. All that supplementary reading in the Book of Rites might not be for everyone, but even without it, Supergiant has still built a memorable, visually spectacular world.
A mesmerizing world with equally enchanting allies, but feels like an interactive hiccup.
Pyre represents another solid effort from Supergiant, as the awe-inspiring world, both in terms of design and depth, coupled with a lovable cast of heroes and villains, continue the studio's renowned streak for titles with big heart and unique gameplay.
Pyre is an audiovisual delight, with a mesmerizing, painterly art-style which is further complemented by some excellent, tactical gameplay, too. Simply put, it's a magical symphony of the senses.
While I had some difficulty getting into the gameplay at first, due to how different it is to previous games from this developer, I'm glad to have persevered. Given the chance, Pyre opens up a world rich with lore to enjoy, and a variety of characters to throw headlong into magical bonfires. With both the story campaign and a multiplayer match mode available, it's easy to get deep into the Rites yourself.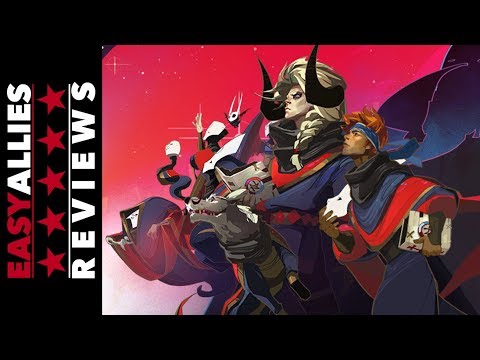 A fascinating and deep strategic adventure that will please the storytelling's lovers.
Review in Italian | Read full review
Geeks Under Grace
8 / 10.0
Pyre is a brilliant game with a fantastic story and world building, beautiful visuals, an excellent soundtrack, and fun, clever combat and progression. Supergiant Games continues to impress.
Pyre is a unique game that clearly targets a very narrow audience. A mix of different elements and dynamic rituals is very addictive, but as soon as there is practically nothing left on the field, except for battles, Pyre can get you bored. But trying a game is still worth it. Not so often you find something so unusual.
Review in Russian | Read full review
Pyre might be slow, dull and focused too much on storytelling at some points, but it's also a unique and fresh take on Action RPG genre with wonderful storytelling and top-notch art design. If you are an Action RPG fan, play it.
Review in Persian | Read full review
So, end of day, is Pyre for you? If you like fun, unique games with solid challenge, then yes. If you like your story to be more subtle, then yes. If you love gorgeous art and a stunning soundtrack, then yes. It is an excellent experience, and one that only gets better the further along you get.
Pyre gameplay is quite unique and easy to get used to, it also offer amazing soundtrack along with memorable story
Review in Arabic | Read full review
Pyre was still fun with the platform they ultimately decided on.
A quirky fusion of genres which challenges as much as it charms.
New Game Network
78 / 100
Pyre definitely suffers from structural issues, and doesn't solidify into a truly great experience until its later half, but on the whole it's another fascinating entry from Supergiant Games - and that second half is worth it. Somewhat flawed, but recommended nonetheless.
Pyre has an interesting combat system, though it does become a tad repetitive. The beautiful visuals and audio more than make up for any shortcomings.
Pyre is an admirable attempt to create a new hybrid -- part sports, part RPG -- but only one of the game's halves is a true success. Surprisingly, that's the sports half. Pyre's world is an enticing one, it just isn't conveyed in the best way.
Pyre's campaign is repetitive and its combat never quite clicks, but a touching and thoughtful story makes it worth sticking through to the end.
Pyre is a diamond in the rough. Its sense of adventure and novel Rites are ultimately held back from realizing their full potential by a campaign that feels drawn out, static teammates, and easy enemy AI. There's plenty to love here, and Pyre will most definitely worm its way into the hearts of many, but it doesn't quite top Bastion as Supergiants' crowning achievement.
Pyre's strengths lie in a lot of things: its beautiful visuals, amazing score, multi-branching tale, gameplay that somehow marries the best of sports games and tactical RPGs. But it's wrapped in an expansive story that doesn't quite earn its keep over its many hours, and fails to flesh out the endearing characters you meet and spend time with all along the way. In the end though, Pyre's a quest worth taking if you're up for the challenge and the inevitable dread you'll feel when you lose sometimes.
The bizarre mix of influences and gameplay doesn't always gel, but the visuals and writing help paper over the cracks in this admirably unique adventure.
If you only consider its narrative, art direction, music and lore, Pyre is absolulety gorgeous. But its "combat" mechanic just doesn't succeed in being totally fun.
Review in French | Read full review
Everything about Pyre is simply just good but it's not as good as supergiant's other games. Pyre is worse than Transistor in everything although this doesn't mean that Pyre is bad but when you compare it to something like Transistor it doesn't have a chance. So far, Pyre is still the best indie game of the year for me and it has achieved a lot but it's not THE best game of super giant. I hope to hear from their new games soon. Maybe this time they release their masterpiece.
Review in Persian | Read full review
Pyre, the latest from Bastion and Transistor developer Supergiant, is as gorgeous and creative as anything the studio's done—but repetitive.
Paste Magazine
5.5 / 10.0
In Pyre, you'll see yourself making it through to the end only to realize that you're trying to extinguish an already diminishing flame.