Percentile Rank
Wolfenstein 2: The New Colossus is ranked in the 95th percentile of games scored on OpenCritic.
Rating Summary
Based on 166 critic reviews
OpenCritic Rating
Based on 166 critic reviews
Score Distribution
Unscored Reviews
Rock, Paper, Shotgun
Unscored
In a week that has seen speculation about the future of this type of big budget singleplayer game, for all its flaws, this is a reminder of how powerful and vital they can be.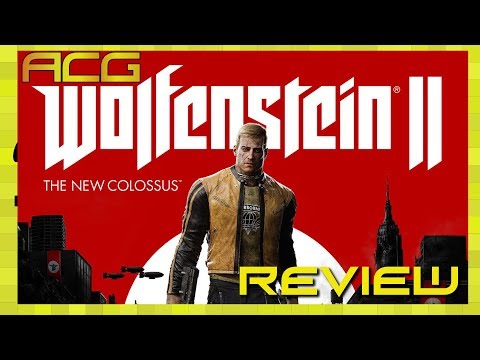 Fans of the predecessor should snap this up ASAP. More casual shooter fans should tread cautiously.
Vicious, affecting, witty, spaced-out, crude, inventive, morbid and for the most part, a success.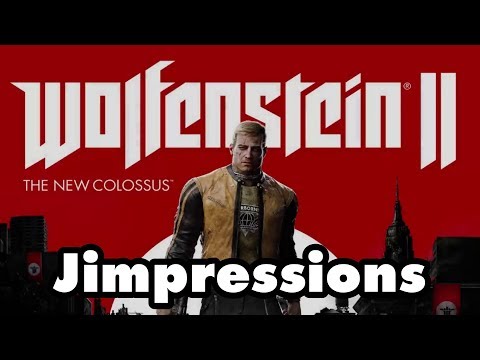 The New Colossus crafts a world that can deliver exciting action and human drama. The messy gunfights give way to something much larger. The New Colossus examines violence, resistance, and the necessity of revolution. It's bloody and occasionally silly but never stupid or crass.
With The New Colossus, Machine Games have proven themselves the Masters of storytelling FPS games. This is the new high water mark for every other game in the genre to aspire too.
Checkpoint Gaming
Unscored
Combining cathartic Nazi-slaying violence with genuine poignancy, beautiful writing and moments of great humour. Wolfenstein II: The New Colossus is a game you should experience
TotalBiscuit, The Cynical Brit
Unscored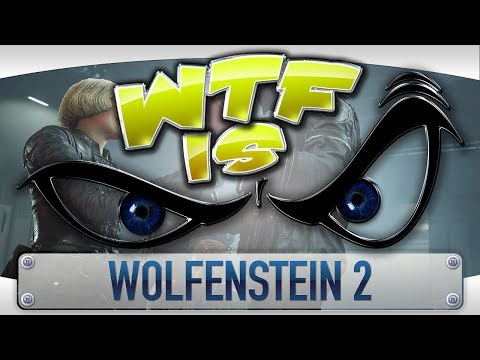 Things improve sharply in the final few chapters, but it's a case of too little, too late.
'Wolfenstein II: The New Colossus' delivers the year's best first-person shooter, single-player campaign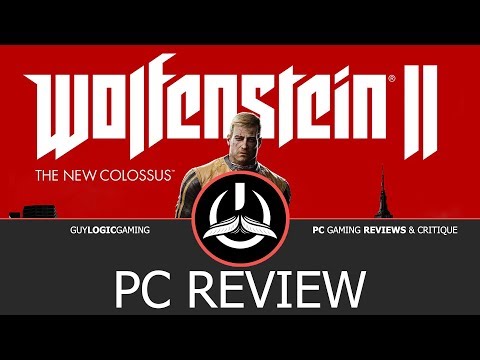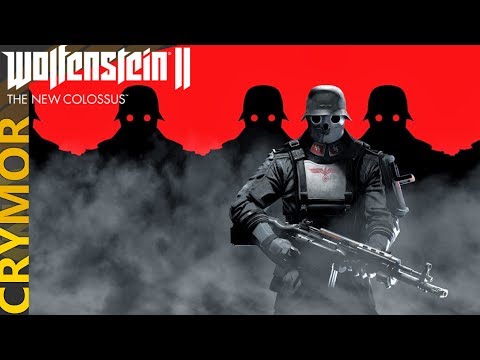 MachineGames has once again knocked it out of the park. Ever since The New Order, they've been a developer to look out for, topping all the Wolfenstein games that came before. Now they've shown they can surpass even their own work. Wolfenstein II: The New Colossus is a blast to play, with exciting combat, a phenomenal cast of characters and an incredibly eery mirror portrayal of our worst real-world fears, come to life. Throw in some crazy attention to detail and a whole lot of polish, and you get a game that is bursting at the seams with style and design, ready to wow you at every turn. On top of all that is a story that honours everything that came before, while still making its own mark on the franchise.
Scored Reviews
Wolfenstein II: The New Colossus is one part timely social commentary, one part "Did you see Blazkowicz ride that robot-dog through the streets of New Orleans?" No other game could pull this off.
Wolfenstein II: The New Colossus has a campaign I highly implore people play. The pacing is all over the place, but its quick emotional shifts are to the game's benefit – one moment has you seething with what you've just witnessed, and others have you laughing at the well-timed humor in contrast to a world so wrought with evil. Bethesda has resurrected the most iconic first-person shooter franchises, and MachineGames have elevated the genre with Wolfenstein II: The New Colossus.
Geek Culture Podcast
10 / 10.0
Wolfenstein II is a beautiful blend of classic and modern first-person shooters. It masterfully combines emotional distress and comedic relief with unrelenting violence. You would be hard-pressed to find a more stellar FPS on the market than the comprehensive offering contained here. Single-player is alive and well; MachineGames have proven that.
Wolfenstein 2, a first person shooter in which you can dual-wield shotguns to slaughter hundreds of robotic fascists in a secret Nazi facility suspended above the surface of Venus, is the most skilfully written game in years.
Cheat Code Central
5 / 5.0
By the end of Wolfenstein II; The New Colossus, I felt overwhelmed. It was a lot to take in, so much so that 15 hours felt like so much less. It was like going to a rock concert, riding a roller coaster, and reading a thinkpiece condemning the alt-right all at once. When I jumped in, I wasn't sure what to expect, especially with so much of the marketing playing up the comedic elements. What I got was more of what I liked in The New Order, but on a much larger scale, with ambitions that cared little for AAA conventions and comforts. Wolfenstein II: The New Colossus is a project that wears its heart on its sleeve, and that sleeve is on a bright yellow motorcycle jacket with a red devil on the back that is being worn by a Texan Terminator who finds great joy in hacking away at Nazi soldiers with a hatchet.
To me, Wolfenstein 2 had a hell of a lot to live up to following my experiences with The New Order and The Old Blood and to me this perfectly delivers on all fronts. Wolfenstein 2 has an even better storyline backed up by absolutely perfect gameplay and fantastic sound design. The game never outstays its welcome and the only thing that I feel that could possibly have let it down is that I NEEDED more after my 11 hour playthrough.
Wolfenstein II: The New Colossus summarizes what a shooter singleplayer must be. It does a service beyond being a no-brainer game that you shoot a indiscriminately amount of nazis — It constantly provokes an extremist ideology and serves as a solid critique of a problem that's not far away from reality
Review in Portuguese | Read full review
Wolfenstein II brings the gruesome thrills and spins an unforgettable story filled with believable characters fighting for a better world
The Loot Gaming
9.5 / 10.0
Overall this game deserves its praise for both the graphical improvements shown from their first games this generation until now and the superb gameplay that they present. It's honestly hard to find a flaw at this point in the game and not to recognize this as one of the best first person shooters of the generation. There is no doubt that most FPS games strive to deliver this performance but fail to do so on many levels. Machine Games does it with great ease it seems. I was sold on this game when they first announced it due to the connection they were able to have on me with their previous games. What I didn't expect is the level of improvements they have made in such a short period of time. They truly care about the franchise and making sure it delivers on all points right up until the credits roll. If you've not purchased this game yet, I would suggest doing so in the link provided below, or on the platform of your choice. It is definitely a game you are not going to want to miss out on. Also, if you are new to the franchise, go ahead and pick up Wolfenstein: The New Order and the prequel to the story, Wolfenstein: The Old Blood to give yourself the utmost treat to such a quality franchise. What is even better is you can purchase The New Order and The Old Blood in a double pack right now for the low price of $29.99 to make sure you get the full and complete story of BJ Blazkowicz and his Nazi fighting ways.
Wolfenstein II: The New Colossus has become the new benchmark for single-player shooter campaigns. The sheer amount of freedom that players have to go along with the excellent gunplay make it one of the best shooters in years on those merits alone. Add in what is one the year's most compelling, important narratives and you have a recipe for an instant classic on your hands. Wolfenstein II: The New Colossus isn't just 2017's best shooter, it's a game that will be looked back upon as one of the standout titles of this generation when it comes to an end.
PlayStation LifeStyle
9.5 / 10.0
I had high expectations going into Wolfenstein II: The New Colossus, but MachineGames managed to outdo them in every way imaginable. They've created one of the most ridiculous video games ever made, and one that is never afraid to be clear about its message of equality & justice. While it's easy to focus on the over-the-top story beats and memorable scenes, The New Colossus is carried by an incredible amount of heart from start to finish.
In 2014 MachineGames made a statement with Wolfenstein: The New Order. Now, with Wolfenstein II: The New Colossus, they've written their manifesto. It's easily one of the best games you'll play all year.
Wolfenstein 2: The New Colossus achieves great heights in its genre. this game proves that a great single player experience is still something amazing and teaches other developers how to create a great first person shooter. it's impossible to describe all the great features of Wolfenstein 2: The New Colossus in one or two lines, but all I can say is that it's a flawless game in its genre.
Review in Persian | Read full review
Oyungezer Online
9.5 / 10.0
Wolfenstein 2 was one of my least-anticipated games this year but it became my favorite after I've played it. Buy and play!
Review in Turkish | Read full review
Despite some small issues that can be patched up pretty easily, Wolfenstein II: The New Colossus is a breathtaking game that combines Oscar worthy storytelling with game of the year quality gameplay.
there is no doubt that Wolfenstein II: The New Colossus is one of the best FPS Games of this generation. with an amazing narative and fantastic characterization and also adding adventure elements to its already extraordinary gameplay formula, this game proves that it is more than just a shooter. if you are looking for a game that finally challenge your mind, feelings and skills, Wolfenstein is the best one in this genre and you shouldn't miss it.
Review in Persian | Read full review
The New Colossus may just be a surprise contender for game of the year for me. I enjoyed every second of my time with this game
Digital Chumps
9.2 / 10.0
Wolfenstein II: The New Colossus is exactly what I was expecting given what we saw in the previous Wolfenstein titles by Machine Games. It's a AAA quality guns-blazing romp to be sure, but with a very quality story and characters that not only invites players to get invested, but gives them ample reason to.
Wolfenstein 2: The New Colossus is a solid sequel with small technical issues that not only builds on the great foundation that The New Order created but improves on it with an even better story and gameplay adjustments. Fans of Singleplayer-Shooters have to get this game.
Review in German | Read full review
Even and without the absence of a multiplayer mode, Wolfenstein II: The New Colossus is a great FPS that offers a fantastic, deep and really well told story. If you love the genre you should not miss it.
Review in Spanish | Read full review
Generación Xbox
9.1 / 10.0
Machine Games and Bethesda surprise us with the second title of Wolfenstein, which is so entertaining that we didn't think it was so necessary. Thanks to the id Tech 6 engine and a development that catches the player, we are facing one of the best shooters of this generation.
Review in Spanish | Read full review
Wolfenstein II: The New Colossus is a complete package that with its epic narration, sensational soundtracks and action-packed gameplay keeps the gamer on the edge of the seat all the way through.
Review in Persian | Read full review
Wolfenstein 2: The New Colossus is a fantastic single-player shooter, but what really got me invested was the brilliantly written characters and the performances of its cast. BJ and his crew are full of spirit and personality, and General Engel is as memorable a nemesis as you're likely to find in games. Machine Games has once again turned the well-worn act of mowing down Nazis into something to get excited about.
Pittsburgh Post-Gazette
9 / 10.0
There are plenty of first-person shooters out there, but there's nothing else quite like "Wolfenstein 2." This is a game that pushes what a narrative can be in video games. If you know someone who loves historical fiction, but isn't really into games, sit them down and watch you play through the game on an easy difficulty. "Wolfenstein 2" deserves all of its praise, but none of it does it justice. This is a rare game has to be experienced first hand.
Some of the most fearless and idiosyncratic storytelling ever seen in a video game, married to one of the most viciously entertaining shooters of the generation.
A shocking game with intelligent story writing and a lot of black humor. Not for everyone though and sadly the German version is not uncut.
Review in German | Read full review
And that's the strength of this sequel. It balances a steady stream of suffering and hurt with exuberant humanity. It deals with our darkest impulses and our best, and plays them both up to a ridiculous degree. There's nothing subtle about Wolfenstein 2, but it's all affecting in a way that makes the game feel special and coherent. There are moments in the game that made my heart swell, while others were so grisly I had to look away.
TL:DR Version - Wolfenstein II does a brilliant job of mixing social commentary with unnecessary violence and a tongue-in-cheek attitude. There's a few optimisation issues and the level design could be a touch better, but this is an overall outstanding game that deserves a look.
With intense gameplay, insane difficulty choices, and a story where you love to hate the villain, you really can't go wrong with Wolfenstein II. While clearly not recommended for all ages, the Switch affords you some privacy by playing in handheld mode so you can keep blasting away while your kids' eyes are glued to the TV watching something a little more appropriate.
The New Colossus manages to weave its incredible scope together in brilliant new ways, offering a plethora of player choice between the gunplay, level design and narrative
Wolfenstein II's stealth, gunplay, sprawling levels, and different abilities offer plenty of scope for a variety of player approaches, while its excellent writing and voice acting serve a great story that successfully manages to blend an often serious tone with moments of levity and pulp. It's an affecting yet cathartic title, and one of the very best games out this year.
Wolfenstein II: The New Colossus is a bombastic, absurdly enjoyable action romp packing a story that's part Ocean's Eleven, part Inglorious Basterds.
From gunplay to story, Wolfenstein II: The New Colossus does a lot of things right. And it's the perfect game at the perfect time.
With the totally unthinkable scenes in the first 10 minutes of the game, to the insanity show by General Engel you really do get a feeling of just how atrocious a Nazi ruled world would be.
Wolfenstein 2: The New Colossus builds on the first game, making for another superb linear first-person shooter campaign. It's an empowering journey that BJ goes on—rising from his near death experience from The New Order to be stronger than ever, befriending others who are just as tough and ready to take back what the Nazis stole from them: their country.
Wolfenstein 2 is an insane ride that starts strong and never lets go.
Wolfenstein II: The New Colossus repeats the formula of delirious shooter, excessive and entertaining, and able to put in trouble any player. But this time has a better story, deeper and loaded with critical, uncomfortable and even politically incorrect messages. Secondary missions and hundreds of collectibles bring many hours of game to their fans and the technical and artistic work is great.
Review in Spanish | Read full review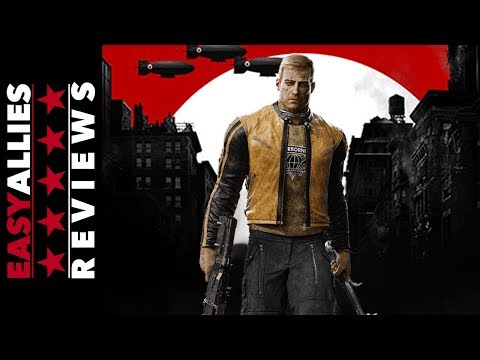 Wolfenstein II: The New Colossus has a better idea of what it wants to be when compared to The New Order, and feels like a slightly better game because of it. The action is solid, the set pieces are memorable, and the visuals are a delight. And yet, the stand out here is the story and writing. The New Colossus humanises B.J. Blazkowicz and his comrades in a way I'd never expect and is easily a game worth playing because of it. An amazing, unique shooter that does its own thing without compromise.
Strong writing, excellent performances, good gameplay, and a surprising relevance to current events combine to make Wolfenstein II: The New Colossus an old school, Nazi-killin' good time.
Handsome Phantom
9 / 10.0
Wolfenstein II: The New Colossus is a quintessential single player shooter, and contains one of the best campaigns in recent memory. Rammed full of memorable moments and brilliant characters, it takes you on a horrifying yet fascinating ride through a Nazi dominated world that – as a result of real world events – feels a touch less like fantasy this time around. While the story is undoubtedly the star of the show, the viscera drenched combat, satisfying weapons, and rewarding perk system more than hold up their side of the bargain. The single player game is dead, long live the single player game.
A solid first person shooter, paired with a likeable cast, and slightly weird pacing.
The Game is a Lie
9 / 10.0
The new sequel fulfils beautifully its role and is one of the greatest First-Person Shooters of the decade. Wolfenstein II: The New Colossus offers a unique experience - even if it uses older assets - and deserves to be played by any fan of the genre.
Review in Portuguese | Read full review
Wolfenstein II: The New Colossus is a rock 'n roll rebellion that manages to blend thrilling shoot 'em up action with heavy subject matter and a narrative that begs players to rage against the machine with as many bullets as possible.
Wolfenstein II: The New Colossus is another example of how to do a FPS game right, and even though the single player format may not be as popular as it once was, Wolfenstein II delivers much of what many of us would love to see more of in the future.
Wolfenstein 2 offers slick shooting, plenty of spectacle, and heaps of fun characters to interact with. The plot is far from perfect, and levels are a touch dull, but overall it's a must-play.
Wolfenstein II: The New Colossus is a fluid, brutal, and challenging first-person shooter and one that is insane and over-the-top from start to finish, but it is the unique cast of characters and the story they're a part of that shines. B.
Blazkowicz grabs by the throat and doesn't let go until the credits. Wolfenstein 2 is a gruesome, engaging slaughterhouse we will remember for a long time. A prime example for all singleplayer campaigns.
Review in Polish | Read full review
Wolfenstein 2: The New Colossus is an excellent follow-up to The New Order and it is also one of the best shooting games from this generation. The story, yet simple, is interesting and with a lot of unexpected moments. The most important, however, is the gameplay, which is fun and should satisfy any player looking for a good shooting game.
Review in Portuguese | Read full review
The Games Machine
9 / 10.0
Wolfenstein II: The New Colossus is a bold, badass statement about the power of single player games: a great, dirty and excessive story, an unforgettable cast of characters, that puts the game up there with the likes of Grand Theft Auto and Tarantino. The gameplay offers great freedom for the player, whether he likes mayhem or a more stealthy approach, and it's incredibly rewarding either way. A truly must-have for fans of clever, well-designed FPS action.
Review in Italian | Read full review
MachineGames does it again - The New Order was terrific, and The New Colossus is pretty much the same level. The new Wolfenstein appeared in 2014 out of nowhere and became one of the best shooters ever. The sequel is very similar even though the "wow factor" isn't as evident. It is a joy to play such a big and well-made game that focuses only on single player. Bravo!
Review in Polish | Read full review
By far the best first person shooter released this year. It is often brutal and totally unflinching in its depiction of the violence people do to each other, but it is also hilarious and moving and tells a very human story.
Wolfenstein II is a moving and evocative game that you won't soon forget – a quintessential first-person shooter experience.
Wolfenstein 2: The New Colossus is a brutal journey in an alternative history world. It is one of the finest shooter released this generation offering plenty of adrenaline fueled action.
Wolfenstein II: The New Colossus is an outstanding single-player shooter with a plot that is full of twists and turns and a cast of well written and believable characters, each with their own flaws and motivations.
PlayStation Universe
9 / 10.0
Whether it's delivering chaos or absurdity, grim drama or theatrical villainy, Wolfenstein II handles it all superbly.
Reno Gazette-Journal
9 / 10.0
Wolfenstein II: The New Colossus serves up one of the best single-player shooting experiences for any console generation, thanks to an excellent mix of storytelling, gameplay and world design. The violence might be a bit too much for some and its take on difficult topics such as prejudice and racism might make some folks uncomfortable. At a time when loot boxes and microtransactions are increasingly intruding into the industry, however, The New Colossus proves that developers don't have to sell their souls to create a compelling game.
I loaded up Wolfenstein 2: The New Colossus and expected to find something that was fun and outrageous with its violence. I got that, but I was shocked at just how much truth it had in it when dealing with good versus evil and hate versus love.
Overall Wolfenstein II is the sequel that the series deserves and one that shows what Machine Games can really do. The game's story breaks off its chains and goes balls to the wall, but knows how to stay in its lane. It humanizes both sides of the story, even for the Nazi characters. Not only is the story a thrilling ride, but so is its gameplay. Never has it felt so good to shoot a Nazi in the face and then slice of his buddy's arm off with an axe. Do yourself a favor and shoot some god damn Nazis.
Overall, Wolfenstein II: The New Colossus is a great sequel that once again demonstrates MachineGames' mastery of combining fun, fast-played gunplay with a serious narrative and complex characters. Is it as good as The New Order? In terms of mechanics and visuals, even better.
The New Colossus launches as one of the most polished and gratifying shooters of the decade. With a stunning gunplay and a very improved narrative aspect, MachineGames and bethesda have created a incredible experience that no one should miss.
Review in Spanish | Read full review
Wolfenstein II: The New Colossus jumps from breakneck bloodshed, to humour involving your endearing crew, with aplomb; a masterfully done sequel.
A far deeper game than its B-movie stylings would imply at a glance, Wolfenstein II also delights with its fast-paced, creative first-person warfare. Its tongue-in-cheek social commentary is heavy-handed, but there are few other games where mowing down the bad guys feels so cathartic or warranted. The New Colossus also pulls off the rare trick of being a sequel that more than lives up to the standard set by its predecessor, making this a real treat for returning players. Not to be missed.
Wolfenstein II: The New Colossus manages to finely tune the old fast paced shooting feel while bringing up a sensitive subject matter in the story that almost every game avoids.
Review in Arabic | Read full review
Wolfenstein II shines whenever you can feel how resistant the people of the United States are to the idea of overthrowing their new emperor. That is effective both dramatically and as a commentary on our current politics. Machine also brought the most amazing characters, quality storytelling, and well-paced gameplay to The New Colossus. You'll want to spend time with these people and discover their fate — sometimes that will your heart and sometimes that will break it. But you'll always feel something.
Wolfenstein II: The New Colossus is an insane amount of fun, and if you enjoyed the first game, then you are in for a real treat!
Nindie Spotlight
9 / 10.0
Kudos to Bethesda and the folks at Panic Button for, yet again, bringing a true AAA mainstream title onto the Switch with less compromises than I could ever have imagined. Gone are the days of Nintendo systems needing to settle for dumbed down or half-assed ports, Wolfenstein II screams quality and is an outstanding technical accomplishment. While that, in itself, would already be a great selling point it's then the quality of the story (insane as it is), its characters, and its varied action set pieces that further set Wolfenstein II apart from its own peers. I absolutely cannot wait to see what Bethesda has in store for Switch owners next!
Evil doesn't need to have a name, sometimes not even a face. Through its excellent cast The New Colossus is a stark reminder that it is through hope, survival and unity that humanity can overcome dark times.
Review in Portuguese | Read full review
The Game Fanatics
9 / 10.0
Also, you can hurl an axe across the map into an unsuspecting Nazi's face, and that's sure to brighten anyone's day.
Wolfenstein ll: The New Colossus is an absolutely buck wild ride of a game.
Clocking in at around 15 hours, Wolfenstein 2: The New Colossus is a big, booming shooter with a well-paced plot, slick levels, and great gunplay.
Amazing continuation of the legendary series, to which it makes no sense to apply the standards of the old Wolfenstein. MachineGames set new standards for linear story-driven shooters. It is another matter who needs these standards today, what with all the sandbox-openworld-multiplayer-games-as-service thing going on. The success of The New Colossus will partly determine the fate of the genre.
Review in Russian | Read full review
Ultimately, while I hope that the writers at MachineGames continue to think about how the narrative of the series might be refined in the coming years, Wolfenstein II is a superb and impeccably designed shooter. I have my misgivings about some of the finer points of its message and how it is delivered, but nonetheless it's a masterfully balanced blend of action, heart and campy extremes that make it one of the strongest virtual entertainment experiences of 2017. Wolfenstein II is a masterpiece.
It could best be summed up as "Inglourious Basterds meets Fast and Furious" – a multicultural group of irreverent, colorful characters on a globetrotting quest to ruin Hitler's day, week and life in a fantastic revenge fantasy setting.
Wonderful Shooter, that stages a serious subject with a lot of humor.
Review in German | Read full review
Wolfenstein II: The New Colossus' story of resistance is made more powerful by giving you the tools in combat to overcome incredible odds. [OpenCritic note: Kallie Plagge reviewed the PS4, XB1, PC (9/10) and Switch (8/10). Their scores have been averaged.]
Wolfenstein II: The New Colossus is a stellar follow-up to MachineGames' 2014 reboot of the franchise, one with super-satisfying combat and a wacky, engaging story. Sure, it might go a little too far at times, but you'll have a blast with The New Colossus from start to finish, that's a promise.
Pure Playstation
8.8 / 10.0
Wolfenstein II: The New Colossus is the perfect sequel to The New Order. Everything has been improved from the enemies and weapons to the visuals and sound. The game has a great story too. If these are the last days of single player, we could not ask to go out with a better bang.
One of the most charismatic shooters of 2017, attending to screenplay. Other features aren't as surprising, but overall we have a remarkable action experience.
Review in Spanish | Read full review
Wolfenstein II: The New Colossus follows up on its predecessor with a bang. With a dynamic protagonist and amazing characters, this is an entry in the foundation of what modern shooters, if not narrative games in general, can be. The mechanics are as stellar as the guns are loud, and it'll leave the player itching for more even when it's over.
In short we can say, single players are not dead at all and Wolfenstein II: The New Colossus is the test. A game that perfectly mixes a fun, "ignorant" and entertaining gameplay with a rich and varied story that traces the gesture of a not so sunken protagonist. A game that lets you look also graphically, but in particular, it has a very good and fluid technical section.
Review in Italian | Read full review
Post Arcade (National Post)
8.5 / 10.0
MachineGames' classic shooter sequel delivers on multiple levels, the most unexpected of which is its emotional depth
In the end, Wolfenstein II: The New Colossus is more of the same. The gunplay is fantastically done, and the opposition is enough of a challenge to make it worthwhile. The environments provide more than enough variety to prevent boredom, and the story works despite the levels of insanity it can reach. With a slightly upgraded presentation, it is safe to say that not much has changed, but when a game delivers on all of the expected fun and more, a lack of major change isn't a bad thing at all. If you love action, don't hesitate to grab this.
This Wolfenstein has been broadly politicized and has been the no-doubt eager focus for political stunts and controversy. Which is odd, really, seeing as how at its heart it's one of the most clear-cut examples of an FPS that we've seen in a while. No tricky resource management stuff, no new sub-systems to learn, just straightforward running and gunning, with a side-order of throat-slashing. And leg-removing. And eyeball-popping. And forehead-hatchet-burying. And exploding with diesel-filled grenades. And evaporating with laser guns. Typical, uncomplicated Wolfenstein stuff!
The New Colossus does not contain any multiplayer game mode. I have spoken about how I would like to see it return in the past, but for the moment the single player experience in this game was so well polished that you get your money's worth. At the same time, I was sad to have finished the game as I didn't want it to end. Normally I would replay the game on hard to get any trophies, but since the difficulty in this game was ridiculous, I will not be putting myself through the anger of attempting it. It is a shame the difficulty was so screwed up in this as it was a big issue for me. Yea there are stealth mechanics, but the enemies spot you too easily and to make it worse, the game does a bad job at telling you which enemies are even shooting you when there is a big battle going on.
Wolfenstein II: The New Colossus is a great first person shooter that mainly focuses on plot, characters and gunplay. It's not perfect, but fans of the series will be pleased with what MachineGames has accomplished.
Review in Italian | Read full review
if you're after a challenging, rewarding, visually stunning shooter that is driven by a fantastically gripping story, then you should look no further.
If you're a longtime fan of Wolfenstein or just looking for a way to get rid of some pent up aggression towards the Nazi Party, Wolfenstein II: The New Colossus is an excellent addition to your collection.
Though its subject matter was heavy, I had an incredibly fun time playing Wolfenstein II: The New Colossus. I can't wait to see where the series goes from here.
Wolfenstein II: The New Colossus delivers on its promises. It's more of the same, but there are more weapons, more tools, and more Nazis to kill. In some ways, it's slightly disappointing in that the mechanics aren't more creative to go with the excesses in the plot, but a safe sequel isn't a bad thing. If you enjoyed The New Order or its spin-off The Old Blood, you'll enjoy Wolfenstein II. It hits all the right marks of the original, and any flaws are minor and don't detract from the all-important task of blowing up Nazis. Sometimes, that's all a game needs to be.
Geeks Under Grace
8.5 / 10.0
Wolfenstein's follow up is a wild ride through alternate history with a healthy dose of gore and absurdity. It has some of the strongest character development and storytelling of any first person shooter in history and, though the gameplay can prove difficult, the feel of combat is fantastic. When you mix in a great soundtrack, top notch visual design, and excellent voice work, you're in for a treat.
IGN Middle East
8.5 / 10.0
Wolfenstein II is a live proof of the continued success of single player games by providing an exciting story with unexpected events, well-designed characters, dramatic moments, flawless audio performance, a versatile play style that serves both intruders and direct fights, and evolving abilities over time make The player feels the personal strength of BJ and the importance of what he does in his desperate attempt to eliminate Nazism.
Review in Arabic | Read full review
Wolfestein 2: The New Colossus is a gorgeous, fluid shooter with an delightful story and characters filled with good 'ol Nazi killing satisfaction.
Wolfenstein II: The New Colossus is a great game. If you're a fan of the series, this is a great addition to the family. If you've never played the rebooted series before, I would recommend starting with Wolfenstein: The New Order, if you don't you won't be able to follow the story very well at all. While Wolfenstein 2: The New Colossus has its flaws, I think it's a definite buy.
Wolfenstein: The New Colossus subverts the old-school shooter tradition by featuring an incredible cast of characters with varied personalities in a world that makes you want to explore more and more of the society it features. The gameplay is very engaging, though can sometimes outstay its welcome at parts with a mixture of levels that range from the extremely interesting to dull and repetitive. Whatever its flaws, Wolfenstein is a great game that's well worth playing and will keep you coming back for more as you purge the US of Nazis.
Is this an instant classic? No, I can't go that far. There are issues with the story, with some of the level design, and with the balancing of some of the big fights. None of these are critical, game crippling issues, but they did detract from my enjoyment. However, overall I had a blast with this game. Now that I've finished the game, I plan on going through all of the Übercommander side missions, and definitely plan on coming back when the DLC content is released. It may not be classic, but it's a darn fine game and a must-buy if you're a fan of FPS games. Even if you're not a fan, I'd still say pick this up (but play through on the lower difficulty settings) because there is a lot to enjoy here. Now if you'll excuse me, I still need to introduce my rifles to some Nazis.
Unless you're a perfectionist who doesn't mind constantly reloading, you'll need to learn to thrive in the chaos.
Wolfenstein II: The New Colossus isn't too different from the last installment but it makes up for that by presenting excellent visual/audio design and strong encounter design. fps fans will be delighted.
Review in Arabic | Read full review
Wolfenstein II: The New Colossus is a powerful game that tells a relevant story. It doesn't innovate much in terms of gameplay, but everything else about the game is executed at an impressively high level.
Wolfenstein: The New Colossus carves its own path as an improved version of its predecessor, but the result is not entirely revolutionary. Come for the gameplay you know and stay for the story, score and characters that you don't.
Wolfenstein II: The New Colossus may not be able to become one of the best shooters due to its technical issues and game-play difficulties. Nevertheless, the game will surely attract the players by its engaging story and fabulous cinematics.
Review in Persian | Read full review
Despite some poorly developed topics such as racism or Nazi regime in America, Wolfenstein 2 is a funny and very well-made fps title able to entertain for a fair amount of hours.
Review in Italian | Read full review
The New Colossus is a fun and frantic FPS, even if it doesn't feel quite as fresh as The New Order did.
Wolfenstein II's combat is as intense as ever, and MachineGames can craft FPS story beats like few others, but something just feels askew about this sequel. Like a follow-up to a Hollywood blockbuster, everything is a little looser and the game suffers for it.
Wolfenstein II: The New Colossus is a continuation of everything that made Wolfenstein: The New Order work. A very strong character-driven war story, creative alt-history sci-fi setting and ultra-violent, immensely satisfying first-person shooter gameplay.
Wolfenstein II: The New Colossus is an FPS that makes a ton of good to great decisions, but also a handful of poor ones.
Wolfenstein II: The New Colossus' story and imaginative level design carry the burden of its quality on their shoulders, but they're backed up by solid shooter mechanics and really cool guns. While the experience as a whole might be inconsistent and sometimes frustrating, it's an experience worth having. After all, you get to blow up a bunch of Nazis. Also, did we mention the guns were really cool?
Our Biggest Criticize on Gameplay surrounds AI. Artificial intelligence in this game is very modest and at many times we can describe it as stupidity. But with all this, it is not annoying and will not feel any inconvenience caused by encountering or escaping it.
Review in Arabic | Read full review
If you ever played a Wolfenstein game in the past and enjoyed it, Wolfenstein II: The New Colossus might be the best one so far. Don't expect the gameplay to be much different from it's predecessors, but do try to immerse yourself into the story as much as you can. You won't regret it.
Part political commentary, part comic-book farce, completely bat**** insane, and as primal as an FPS title can be, Wolfenstein II: The New Colossus is certainly recommended. It has a great cast, stunning visuals, breathless combat, and unforgettable story moments.
While the end result doesn't quite hit the highs of its predecessor, Wolfenstein II delivers one of the best FPS experiences of the year with its take-no-prisoners attitude and cathartic FPS action.
I can only go off what I have played so far, and that has been glorious, yes there are a few controversies surrounding Wolfenstein II, but what game doesn't seem to have controversy following it. The story line is fun and engaging, especially with the often mutterings of BJ to a dead friend. The audio and graphics all both give great compliment to the game and shooting heads off has never been so much fun! This game is a great addition to the Wolfenstein name and I am sure that the coming DLC will only expand on what is already a great game to play through.
Despite a number of shortcomings, Wolfenstein II: The New Colossus surprised us with interesting stylization of the story about alternative reality, brutal action, powerful weapons and beautiful graphics. A weak finale and the absence of memorable bosses can upset someone, but in the end The New Colossus is still one of the best shooters of 2017.
Review in Russian | Read full review
Wolfenstein II: The New Colossus is a fun shooter game.
Review in Turkish | Read full review
Entertainment Buddha
80 / 100
While the gameplay can get a bit stale, the pure lunacy of the campaign's plot and cutscenes make this a worthy Wolfenstein sequel to play.
Invision Community
8 / 10
Wolfenstien 2 is not a bad game. It's a great game but there are a couple of things that are bringing it down at least for me. The gunplay is fast, fun and satisfying. Visually the game can be stunning but doesn't take it where I feel it should go and makes more things drab over colourful but that may change for later sections of the game if and when I get there.
Wolfenstein II: The New Colossus delivers an enjoyable action packed first person shooter experience.
Wolfenstein II: The New Colossus is a game that inherits many elements of the past, bringing to a future to discover. There are few problems, but the structure is very solid and perfect for the fps lovers.
Review in Italian | Read full review
Wolfenstein II: The New Colossus is yet another solid port by the people over at Panic Button and it really is excellent what they are doing. It allows Nintendo gamers to experience these types of games which have, in truth, been missing for such a long time.
We've already seen that Machine Games can craft a great playing shooter, but with Wolfenstein II: The New Colossus they've also got a more interesting and varied story to tell this time around.
Not as fresh as its predecessor, but a really well-written single-player shooter with plenty of options and plenty to do.
Although there is not much improvements in the gameplay department, The New Colossus is still a solid, stunning shooter with breath-taking combats and never ending violence that will definitely satisfy every single shooter fan out there.
Review in Persian | Read full review
Wolfenstein II: The New Colossus is a great follow up to The New Order, though it isn't necessarily that much better. The gameplay presents a solid first person shooter while the narrative gives us a protagonist who bears scars of battle outside and in. There are some issues when it comes to how difficult the game can get at times, but fans of first person shooters and compact single player titles should definitely give Wolfenstein II: The New Colossus a shot.
We're not gonna take it! Bigger, louder, weirder and more political: Wolfenstein II: The New Colossus ups the ante compared to its predecessor and delivers an entertaining action-festival, combined with a thrilling story in a crazy "what if"-scenario. It fixes most of Wolfenstein's problems and throws the player from one over-the-top moment into another, while at the same time making him think about real-life politics and actual problems in today's crazy world - as long as you don't play the German version, which alters the alternate history to the point of complete ignorance.
Review in German | Read full review
Other than a few technical issues, I have to say the game exceeded my expectations. Sure, the story can be a little all over the place, but that's the cost of taking the franchise in a little more in-depth direction. The New Colossus firmly establishes the alternate universe that we were introduced to in The New Order and is an excellent foundation for future entries in the series.
Wolfenstein II: The New Colossus is a great follow-up to The New Order, though it falls short in level design and stealth. It's well worth your time and money if you love single-player games, but it wouldn't kill you to wait for a sale.
New Game Network
80 / 100
Even though the most memorable moments in Wolfenstein II: The New Colossus don't involve much in the way of player input, it remains a satisfying story-driven shooter that that eschews major gameplay updates in favor of a greater focus on its bold storytelling and characters.
For any person that enjoys deep, detailed, and deranged solo gaming experiences you will find no better than The New Colossus.
Get ready to kick some Nazi ass in a high octane title starring a revamped Terror Billy, for the father of FPS games is back in action.
Bigger, bolder and somehow a hell of a lot more outlandish than The New Order, Wolfenstein 2: The New Colossus' imperfections do little to hold the game back from being one of the most compelling single player games of the year.
'Wolfenstein II: The New Colossus' features some of the most jaw-dropping gaming moments in recent years.
In the end, Wolfenstein 2: The New Colossus is a fun first person shooter with some issues here and there that was just enough to get on my nerves. It doesn't shy away from the hard subjects, in both the story and the gameplay, and I think that anyone who enjoys a good FPS should pick this one up. It's well worth the time and money even with the issues it has.
Cultured Vultures
8 / 10.0
Despite some occasional issues with abrupt tonal shifts and some frustrating elements of combat and difficulty, Wolfenstein 2: The New Colossus continues New Order's deft combination of smooth, exhilarating gunfights and a story and setting with surprising depth and character that effectively tackles some dark and heavy themes while ultimately remaining fun and hopeful.
Wolfenstein II: The New Colossus is a brave title that addresses some of the harshest realities of our time through the skewed lens of satire. It doesn't take long, to realise that as far-fetched as The New Colossus seems, it might be just around the corner.
Despite having flaws in mission structure, the core experience of Wolfenstein II: The New Colossus is magnificent. For as long as you enjoy the ensemble cast of well written and believable characters in an unbelievable world and you don't care that the game barely finishes, Wolfenstein II is a game worth the time with its combination of solid and engaging combat.
Review in Spanish | Read full review
Wolfenstein II ended up being a good experience with some problems I could not look past. The base gameplay is a lot of fun, the narrative has its own charm, and Mick Gordon's score is incredible. However, its lazy post game, poor difficulty balance, and the disappointing 2nd story act left a sour taste in my mouth. It's a good game... that could've been great.
Review in Portuguese | Read full review
Wolfenstein Fans will enjoy Wolfenstein II: The New Colossus, but it is hard to justify the $60 price point for what is in the package. If you aren't a fan, wait for a price drop or give it the Redbox treatment.
Wolfenstein 2: The New Colossus's story is a rich tapestry of violence, wild ideas and memorable characters, but when its excellent cutscenes end, its play struggles to reach the same heights. Mowing down Nazis is always a blast, but often those moments are undercut by the encumbrance of a counter-intuitive health system. New Colossus hosts some exceptional storytelling and unforgettable moments, but underneath all that is a shooter that never really excels.
If you like the idea of Doom-esque gameplay with Dark Souls difficulty and a surprisingly engaging storyline, you'll love Wolfenstein 2.
Brutal, bloody and oneliner heavy: Nazi-killing machine BJ Blazkowicz is back in another action packed, yet oddly gripping adventure. It might not be as good as the previous game, but it sure is entertaining.
Review in Swedish | Read full review
Fans of the genre are warned, and can tick off this Wolfenstein II: The New Colossus in their Christmas wishlist.
Review in French | Read full review
"Completely nuts FPS suffers from some bugs and technical issues."
Review in Finnish | Read full review
Wolfenstein: The New Colossus is a mixed bag of ideas that could work well but somehow don't. I felt forced to sit behind cover for large sections of the game instead indulging in gun toting, dual-wielding promises. And even when I successfully managed to reach cover, the slightest movement would alert those around me and compromise any semblance of a stealthy approach. I was stuck in a parasitic loop that left me pining for the days of Wolfenstein 3D or even Wolfenstein: The New Order.
Wolfenstein II: The New Colossus takes The New Order and multiplies everything tenfold (especially the silliness and the amount of cut-scenes) when it should just take the original and carefully build upon its foundation, smoothing its rough edges and offering the very best Wolfenstein game ever. The result is a FPS that's fun, but also one that doesn't really know what it wants to be.
When The New Colossus drops the difficulty spikes, boring stealth sections, and lets you out of narrow corridors, it becomes a thrilling shooter up there with Doom and the best moments from The New Order. Unfortunately, Machine Games seems determined to bring you out of the moment at every possible opportunity. Killing Nazis shouldn't be this frustrating.
Wolfenstein II: The New Colossus is a stand-out, weird shooter, even if the game never becomes innovative enough to be extraordinary. The title functions excellently as a sequel and will provide a good 13-hour experience, but remains conservative in its gameplay, if not its politics. However, as a stand-alone experience, Wolfenstein II is a thoroughly entertaining FPS. The shooting holds up, the upgrade system encourages different forms of play, and at no point does the game feel like a grind. Wolfenstein II is smart to continue using the stealth mechanic from its predecessor, even though the system is still too unforgiving in its design. The big hurdle for many will be the heightened, unrealistic quality of the characters and the world, but if players can handle the oddness, they will be rewarded with some touching human moments in an insane, backwards world.