Percentile Rank
Hellblade: Senua's Sacrifice is ranked in the 90th percentile of games scored on OpenCritic.
Rating Summary
Based on 141 critic reviews
OpenCritic Rating
Based on 141 critic reviews
Score Distribution
Unscored Reviews
Ninja Theory crafts a highly competent action game and a nuanced, powerful exploration of mental health.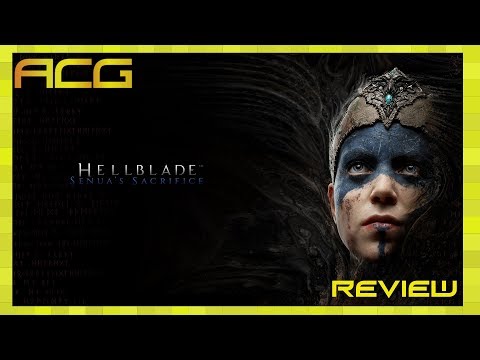 Hellblade's battle with mental illness is an agonizing story only games could tell
Few mainstream video games have tried, let alone achieved, anything close to the emotional intensity that courses through this game.
Rock, Paper, Shotgun
Unscored
Hellblade is brave for tackling psychosis so directly, and braver still for pouring so much of its efforts into its narrative. It's unlike anything else I've played this year, and for that reason it deserves a slice of your time.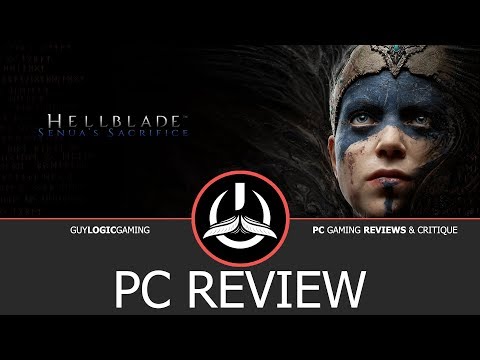 Seasoned Gaming
Liked-a-lot
Hellblade is an ambitious title from Ninja Theory that explores mental health in a way never before seen in video games. It should be experienced.
For the majority of its run time, Hellblade: Senua's Sacrifice felt like something much more meaningful than a generic action video game. It felt like a work with something to say, and it made me want to listen, even when what I heard frightened me so badly I could barely press on.
Although Hellblade has to be commended for its superb presentation and its tackling of the subject matter, it's ultimately let down by its gameplay and structure. It's definitely a game I feel everyone should experience, the voices and visuals alone make it worth playing. But in the end, it falls short of greatness, an excellent shell around a fairly hollow interior.
This port has reminded me of how Hellblade: Senua's Sacrifice is such a great game
Scored Reviews
It's an easy favorite for my GOTY, and the best game I've played this current generation. I implore you to follow Senua on her journey, fight with her, struggle with her, cry with her, triumph with her. It's an experience that would be impossible in any other medium but gaming, and it left me reeling.
Senua is a remarkable character who instills all of her energies into the player in such a way that will never be forgotten.
Invision Community
10 / 10
Truthfully an amazing experience and this will be the second game for me, which if I can get amnesia and forget all about the playthrough, just to feel it again, I'd totally go for that. I can, without a doubt, recommend Hellblade to everyone. It's definitely one of those rare gems out there on the market that I am absolutely happy to have.
Expertly crafted both in story and gameplay, Hellblade: Senua's Sacrifice is at the same time both a unique experience and a derivation of some of gaming's best.
I have a great deal of difficulty putting in words just how much I love Hellblade. It's just that powerful.
Despite a bug that forced my first playthrough to end prematurely, Hellblade: Senua's Sacrifice is an incredible game that will continue to linger with me as a singular and emotionally affecting experience. For its audio and visual design alone, it is stunning, but for its ability to use the video game medium to bridge our understanding of mental illness while also telling a personal and powerful story, it is a masterpiece. If you feel capable of withstanding the emotional strain it requires, a dark and fulfilling tale awaits.
Striking a balance between superb visuals, outstanding sound design, excellent character writing and a well-written story which spans wonderfully rich Celtic and Norse mythology, Hellblade will go down as one of my favourite games of this generation and perhaps even longer than that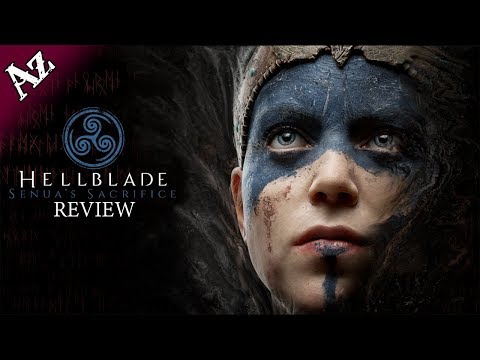 The ending of the game will leave you wondering just what was real and what was an illusion. I thoroughly enjoyed the dramatic arc of each major scene. It starts out calm, moves to disturbing, and then descends into chaos and madness. I think the storytellers and designers exercised tight creative control, with a game that is understated as well as explosive.
Hellblade is a brilliant game. At first psychological issues that the heroine has can be annoying, but after some time you notice how well they are implemented. Animation is spot on. Fight is challenging at times. The story is immersive. This is a game everyone should play and listen to all the Norse stories brought to you by rune-touching.
Review in Polish | Read full review
Rely On Horror
9.5 / 10.0
The Loot Gaming
9.3 / 10.0
It is easy to see why Hellblade received universal acclaim when it released on PlayStation and PC back in August 2017 and also why it swept 5 Baftas at the recent 2018 awards. It is a triumph of mature story telling, incredible audio design and meaty, visceral combat. What is even more impressive is that this game was created by a mere team of 20, released at a low price point and has production values that easily rival most AAA games on the market. A definitive must have for Action-Adventure Fans.
Gamerheadquarters
9.2 / 10.0
The Conclusion Hellblade: Senua's Sacrifice is an intense emotional experience that aims to push the boundaries of visuals and in-game performance.
A new example on how Switch is capable of succeding in any challenge, with no sacrifices in the process. It's not as graphically astonishing as the other versions but it feels really, really close. A gaming experience everyone should try.
Review in Spanish | Read full review
Hellblade approaches psychosis in a videogame in a mature and original way. The game has a perfect balance of combat, puzzles and exploration, with great sound and graphics, but it fells too short, about 8 hours length.
Review in Spanish | Read full review
Hellblade: Senua's Sacrifice is stunning, combining a tense and gripping story with perhaps the best representation of mental health in gaming.
You may not want to play through again (I still might at some point though) since there isn't much after you beat it, but it's worth it to at least go through Senua's journey once.
Hellblade: Senua's Sacrifice is both haunting and beautifully told. You'll be rooting for Senua as soon as you see the torment on her face, just by having a glimpse of the horrors she faces every day, you'll feel a part of her story
Blending powerful imagery, unrivaled visuals quality, an excellent combat system and a unique setting blending Norse mythology with mental illness, Ninja Theory fully delivers on their independent AAA pitch with Hellblade: Senua's Sacrifice. This is one of those titles that, albeit not flawless, should be experienced by every gamer at some point.
Ninja Theory, you moved me. Hellblade's gameplay is polished, the writing is fantastic, the acting is superb, and the ending managed to make me cry. But even then, all of this pales in comparison to everything this art piece truly represents.
Hellblade Senua's Sacrifice is a hauntingly beautiful journey through the madness of a warrior's suffering to find her true love. The story is art, the graphics are engrossing and it's truly everything it was advertised to be. Ninja Theory provided a gaming experience that is a rarity these days in the gaming world and it is not to be missed.
Hellblade: Senua's Sacrifice is a unique game that intriguingly captures mental illness and offers a punishing-yet-fluid set of mechanics, all wrapped inside a compelling journey through a vibrant world. I felt like I was with Senua every step of the way, and couldn't wait to see what was around the next corner.
Hellblade: Senua's Sacrifice is an interesting action game that, aside from an enjoyable gameplay and great combat mechanics, offers an interesting premise that could easily delude your perceptions. Easily put, it is a game that defy any expectation that gamers can have of it.
Review in Spanish | Read full review
One of the most inventive games of the year, showing that time and patience can be behind a challenging, smart, and incredibly interesting game.
Hellblade: Senua's Sacrifice is beautiful, discomforting, and compelling. It might challenge what you like about games, but challenge is good. You're doing yourself a disservice if you don't try it.
Kinglink Reviews
4.5 / 5.0
Starring an amazingly strong story, graphics, and art design, Hellblade shouldn't be missed. However, the gameplay will drag this game away from perfection, but not far enough to be ignored.
PlayStation Universe
9 / 10.0
Hellblade is one of my favorite titles this year. Its incredible use of sound and visual manipulation to completely immerse you in its experience is a credit to Ninja Theory. Hellblade: Senua's Sacrifice is a prime example that you don't need a massive budget to create something extraordinary.
Hellblade: Senua's Sacrifice can drive you mad. These voices in your head — you can't stop them, they're everywhere, always talking, always alongside you. Ninja Theory did an astonishing job representing psychosis in a game and bringing sound design to new heights.
Review in Russian | Read full review
Hellblade: Senua's Sacrifice is a masterclass of atmosphere, storytelling, and the marriage of mechanical and conceptual design. While there are moments that feel shoehorned in to remind us we're playing a videogame, the care and attention Ninja Theory has clearly poured into Senua and her story has created something amazing. This is a game everyone should play, and I'm thankful for the opportunity to have lived inside the mind of Senua, however briefly.
Marrying combat, narrative, and strong characters, Hellblade: Senua's Sacrifice is greater than the sum of its parts, making it well worth its asking price. It might not be the sequel to DmC: Devil May Cry, but it's a tense, dramatic experience that's worth the price of entry.
Hellblade: Senua's Sacrifice is a masterpiece that I'd recommend to horror adventure/action lovers. With fantastic visuals and sound effects, this game offers a long lasting experience with many satisfying combat and adventure features. Be warned though, this game might be disturbing for some audiences as it has a story about psychosis and violent combat animations. But otherwise, this game is a masterpiece.
Hellblade: Senua's Sacrifice delivers a genuinely gripping and haunting adventure that'll keep you hooked in thanks to its engaging narrative, stunning visuals, and clever puzzle-solving. It manages to offer an experience that's both thoughtful and action-packed, which ensures that it stands out as a remarkable and unforgettable release. The only downside came with the combat, which could feel a little underwhelming and repetitive as you progress through the game. Still, it was never outright bad and some of the boss encounters could be impressive, so it's never a struggle to play through each battle as you work towards the game's finale. Hellblade: Senua's Sacrifice is just a fantastic game and one that proves that Ninja Theory truly are masters of their craft. It's great to see that it's finally available on the Xbox One too, so now there's no excuse for gamers to miss out on what is truly noteworthy game.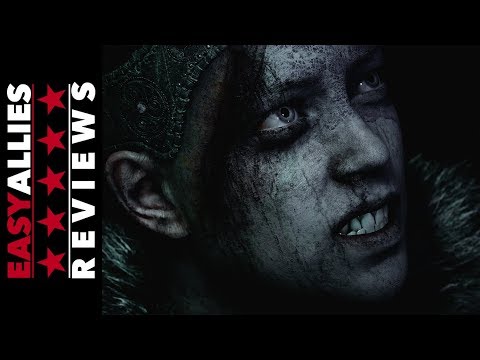 Hellblade is an amazing achievement in game design. It is something I think everyone should play.
Mental illness is a seldom discussed and often misunderstood topic. While Hellblade is far from a direct and immediate exploration of psychosis and how it affects people, it uses a powerful narrative mixed with symbolic gameplay elements to weave a tale of horrific trauma and unsettling experiences. Hellblade is easily one of 2017's very best games, and the best game I've played all year that isn't Zelda.
Hellblade Senua's Sacrifice is an incredible audiovisual experience, regardless of the platform you are playing it on. While in handheld mode the level of immersion might be somewhat reduced, the audio is where it really counts and that aspect is every bit as good on the Switch as on the more powerful consoles. If you have yet to play this game, listen to the voices in your head and pick this up, you won't be disappointed!
Hellblade triumphs equally as action game, mythic quest and psychological character study, bringing together some amazing visuals, great performances and ingenious design. It's short-lived but perfectly paced with a blend of action and puzzles that grows in richness and complexity as the game goes on. While some might prefer Enslaved or the DMC reboot, I'd call it Ninja Theory's best work yet.
It's a unique title which succeeds in its mission of giving gamers a glimpse into how people deal with psychosis and loss.
Ninja Theory has tried to provide a game with a distinctive fighting style with a strong story for the main character, a unique environment, and a promise of an experience that matches the games with huge budgets and at a lower price. I can say that the studio succeeded in its quest with Hellblade: Senua's Sacrifice With 10 hours of gameplay fighting to save her beloved from the dark, in a dreary, bleak environment full of exciting and mysterious details, we are facing one of the most powerful games of the year, at a price of up to half of what other AAA games will cost you.
Review in Arabic | Read full review
PlayStation LifeStyle
9 / 10.0
Hellblade: Senua's Sacrifice is a complete experience for a bargain price. Struggling through life as a psychosis sufferer is an alarming experience, and Hellblade provides an illuminating glimpse into the lives of those afflicted by such terror. Combat is visceral, yet on the game's easiest mode should prove no problem for those interested in experiencing the story. At an asking price of $29.99 USD, the campaign is just long enough to feel like this is money well-spent. Hellblade: Senua's Sacrifice is a stellar entry from Ninja Theory, and I can only hope this is the first of many "independent AAA" games to come from the veteran studio.
Despite familiar echoes and mechanical touchstones from other games, Hellblade's psychological bent and the constant voices in Senua's (and therefore your) head give it an identity very much of its own.
A title that asks its player to step into the role of a woman suffering from an extreme mental illness. In doing so, it offers a glimpse into a world unknown- one of suffocating dread but also, one of breathtaking beauty.
Hellblade: Senua's Sacrifice's strongest sequences mirror specific physical symptoms or psychological fears.
I've been playing video games for years now and until now I hadn't experienced an adventure like the Hellblade: Senua's Sacrifice. From the moment I saw the trailers of Hellblade and read about it, i liked the game and I was waiting to try it out but I couldn't even imagine falling in love so deep with this game. You can see that ninja theory has done all he can to make Hellblade: Senua's Sacrifice. You can feel the effort they've made for making a masterpiece like Hellblade. And it's not just this game; Although they're not one of those big fancy studios they have always made great games because they make them with their hearts and Hellblade is their ace. This game shows that you don't need a lot of money to make great games. Hellblade: Senua's Sacrifice is a must-have! This game won't be like any other games you have played. The price is only 30 dollars but the experience is much better than most of those games you bought for 60.
Review in Persian | Read full review
Hellblade: Senua's Sacrifice manages to tell a thoughtful story about mental illnesses while also providing exciting gameplay and some absolutely fantastic visuals and audio. For anyone looking for a tight, well-paced, linear action game, this is it.
Hellblade: Senua's Sacrifice is an absolutely pleasant surprise. There may be only one kind of puzzle to tackle, but it never seems to get old, especially when the stages keep it fresh. The combat may not be as flashy as the developer's previous titles, but there's more than enough strategy to keep the combat challenging. What will keep this title in people's minds is the story's focus on mental illness that is respectable without making it a mere gimmick. Coupled with a truly stunning presentation, Hellblade is certainly a title worth playing.
Hellblade: Senua's Sacrifice is Ninja Theory's most intimate project. Although it has essences of its previous titles, it is a different and fresh game. With a powerful graphic and sound section, the game has nothing to envy other Triple A with a bigger budget. A game that nobody should miss and that will go down in history.
Review in Spanish | Read full review
Hellblade overcomes very minor hiccups with incredible presence, immersive design, and an overall package that truly leaves an impression
Hellblade: Senua's Sacrifice is an excellent demonstration of quality with an absorbing history and an outstanding artistic direction. Joining concepts such as Norse mythology and psychosis was not easy, but the mixture has been respectful and interesting.
Review in Spanish | Read full review
Hellblade: Senua's Sacrifice is a harrowing journey into the fragility of the mind. It's a masterpiece in storytelling, and while the game mechanics itself might not complement that throughout, they do a decent job of allowing Ninja Theory to deliver a mature story revolving around a sensitive subject matter. We hope that this opens up the door for more budget priced triple-A experiences, because this one was one hell of a ride!
If you never tried the game before, you should definitely buy the Xbox One version, especially if you own the hi-end Xbox One X model, in order to enjoy the nordic setting created by Ninja Theory in its huge 4K-majesty.
Review in Italian | Read full review
Hellblade offers an engrossing single-player cinematic experience coupled with Ninja's Theory's tight melee combat systems and responsive controls. An enthralling sensory onslaught for the eyes and ears.
VGProfessional
8.6 / 10.0
Hellblade: Senua's Sacrifice manages to immerse its players in a scary and dangerous world, and it manages to effectively put them in the shoes of its troubled protagonist. The game has some great action, but its story makes it a gripping adventure that has a surprisingly accurate take on mental illness
Senua's adventure in the underworld and her dealing with her unusual illness, splendid characterization of the heroine which makes its player's feelings grow stronger, and perfect sound designing alongside awesome visuals; combining all these features together results in a masterpiece named Hellblade. A game that in spite of its valuable elements, due to being a digital only with short story and nearly high price, it is rarely found in Iranian users' shopping carts.
Review in Persian | Read full review
New Game Network
85 / 100
Hellblade: Senua's Sacrifice is every bit as vicious, epic and dramatic as its predecessors in the Ninja Theory library, but interweaving a delicate storyline through simple, yet ruthless mechanics makes it one of the most visceral portrayals of psychological turmoil in recent video gaming.
Hellblade: Senua's Sacrifice is the action adventure genre stripped of its excess, until a smaller, more personal journey remains. While it may feel shallow and lacking for some, those wanting something other than the usual big-budget 70-hour fare will find Senua's story to be unlike anything else in recent years.
Ninja Theory has delivered a game that is equally good and important for the industry in terms of serious storytelling and the ability to create AAA experiences at a low cost.
Hellblade: Senua's Sacrifice is a deep, fascinating game, however, which precedes the narrative component to the gameplay: the important thing is to know what you are buying.
Review in Italian | Read full review
Hellblade: Senua's Sacrifice is a beautiful and unusual game for a very select audience. If you want to rest from various open worlds and focus on a very personal and linear story with tons of cool little details, this is something for you. I don't think there ever was a game that displayed the madness of a troubled mind in such a way. Hellblade is a great single-player adventure!
Review in Polish | Read full review
Hellblade: Senua's Sacrifice is an extremely well written game with a great story lore and challenging combat system. The only thing that it lacks is a good puzzle design otherwise Hellblade offers an experience that should easily rival a big blockbuster game.
Hellblade could have been carried alone by its insanely beautiful graphics and standout voice performances — some of the best of 2017 — but while these scenarios were always refreshing interruptions from long, meditative walks through Helheim, they distracted from the game's greater focus on demystifying a taboo mental disorder.
Cultured Vultures
8.5 / 10.0
At its heart, when you strip everything away, Hellblade is a frank and unrelenting warning about helping others, to not let them drift further and further towards darkness. For that reason alone, Hellblade may just be the year's most vital game.
Play Some Video Games
85%
Hellblade is a tricky bag of thoughts and impressions. In today's environment, mental health to many is a field of landmines, having scarcely been touched in the video game industry. There have been a few landmark titles, but Hellblade really raises the bar… or should I say down since our main Celtic heroine, Senua, needs to trek the decrepit waters of the Northmen to make her perilous passage into Helheim, the Norse equivalent of the underworld.
Games have come a long way since I was a youth. Hellblade: Senua's Sacrifice is a clear example of a game as an art form with a strong message and a complex, layered narrative. It's true that you're sort of along for the ride and most of your interactions are through your emotional response to what is depicted rather than through the mechanics of the game, but is that such a bad thing?
Hellblade is not an Orphean quest to retrieve a dead lover from the underworld. It's not some epic tale of revenge. It's an education and contextualization of being psychologically different in the time of Vikings and Celts. Nearly every facet of the game — whether it's combat, puzzles or exploration — is deliberate, pointing back to the overarching theme of what people called "cursed" during that time. Hellblade successfully weaves metaphors of grief and loss into fundamental game mechanics and rich folklore, and through these I felt like I truly was able to understand how someone else sees the world.
Oyungezer Online
8.5 / 10.0
Hellblade: Senua's Sacrifice is an unmissable experience with its simple but impressive story and unique storytelling.
Review in Turkish | Read full review
Hellblade: Senua's Sacrifice is a real gem and an example of how independent games should be created. Beautiful graphics, intriguing atmosphere and convincing main character. Mandatory position.
Review in Polish | Read full review
Hellblade: Senua's Sacrifice is easily one of the best games in the recent years in terms of creating deceptive spaces and offering new experiences. Ninja Theory has proved once again that with enough time and budget, even ideas that aren't even originally from the developers themselves, can become games beyond our expectations.
Review in Persian | Read full review
Not without flaws, but full of interesting ideas - including a multi-layered sympathetic and credible title heroine.
Review in German | Read full review
Dense, immersive and beautiful, Hellblade: Senua's Sacrifice is a genuine surprise. With a unique atmosphere, outstanding sound design and solid controls, it could have been masterful had it not been for the creeping shadow of repetitiveness, an exhausting dose of backtracking and some frustration to stop it, especially towards the end. Having said that, this is a truly remarkable and affordable experience.
Review in Spanish | Read full review
Generación Xbox
8.3 / 10.0
Hellblade is one of the best interactive experiences of this generation and a true technical show. However, the gameplay of the game is not equally calibrated and often loses pace in some areas.
Review in Spanish | Read full review
Geeks Under Grace
8.3 / 10.0
Hellblade: Senua's Sacrifice has shown that video games are mature enough as a medium to capably deliver an entertaining experience while respectfully tackling difficult topics. It's beautiful and emotionally engaging, worth every moment spent in the warrior's mind.
A dark and unusual story that is enriched by one of the impressive and unconventional hero's you will ever see. While some tedious puzzles hamper the experience, there is enough strength in the story to make it worthwhile. Senua's willpower and strength will be something you admire from start to finish. The combat is limited but fluid. The hard hitting attacks make the occational battle something to look forward to. Hellblade is an unusual game that will have a strong emotional impact on you. They may not necessarily be emotions you want to invoke, but it seems as though this is what the game sets out to achieve. This is a game you are unlikely to forget.
In many aspects, Hellblade is a very different video game. Offering an epic atmosphere along with interactive, psychological story-telling, Hellblade takes you on an unprecedented journey, and aims for your feelings in the process.
Review in Persian | Read full review
This intense exploration of a young woman's personal anguish is a triumph of interactive storytelling.
A unique experience in the way it presents its world and story. The gameplay itself might be simple, but it succeeds in making you empathize with the game's heroine.
Review in Arabic | Read full review
Hellblade is not fun in the way that a triple-A game is expected to be—even when it dives into pure horror—but it is a game that brave players will relish the opportunity to experience, even in its slower moments.
If you are looking for a new experience and you are interested in psychology, don't miss Hellblade. Amazing atmosphere, breathtaking combats and challenges, stunning visuals, and marvelous sound and music will entertain you for around 8 hours.
Review in Persian | Read full review
Hellblade: Senua's Sacrifice has an interesting plot, a good fighting mechanic and excellent graphics. The quality of the audio is out of this world. The problem is the combat variety (in the end, you'll be bored) and due to the focus on the narrative, many people may find the game monotonous. However, those who give a chance will find a good story.
Review in Portuguese | Read full review
Hellblade lacks substance but with a starting price of 29,99€ you can live with some dull gameplay elements. Ninja Theory really made a bold move with the game that has paid off. If you expect a well thought out gameplay of a Triple A Hack and Slay game you should give it a pass. Anyone else will get a breathtaking story that tackles a difficult topic with an amazing atmosphere and a great protagonist.
Review in German | Read full review
Hellblade's mundane mechanics help underscore a powerful story of overcoming your demons, if you're willing to subject yourself to the honest portrayal of mental illness it presents.
It could be a whisper or a shout but Hellblade: Senua's Sacrifice will stay with you. Deftly crafted with stunning detail and an expert depiction of psychosis, it's a journey that's as torturous as it is heart-breaking.
Hellbalde : Senua's Sacrifice is a Hel of a game. A gorgeous, scary, crazy, oppressive and unique experience with a great setting and story, different and loveable heroin and some interesting gameplay mechanics. Maybe the best surprise of summer 2017.
Review in French | Read full review
While the main appeal of Hellblade: Senua's Sacrifice, – Psychosis and mental instability – was not for me there is still plenty of fun to be had with the game.
as an distinguished and sumptuous game, HellBlade Senua's Sacrifice reaches it's goal without hesitating. the mixture of norse mythology with senua's unique story and psychological elements, is one you've never seen, like ever.
Review in Persian | Read full review
Hellblade is a spellbinding and sympathetic game about loss and redemption.
Given the heavy subject matter, calling Hellblade "entertaining" feels inappropriate. However, it is undeniably memorable, telling a compelling tale that explores subject matter many consider taboo
With Hellblade: Senua's Sacrifice, Ninja Theory attempts to deliver a AAA experience in a $30 package and delivers on just about every front, with only a few problems.
Ninja Theory ought to be praised for what it's achieved – an adult story that's told like no other, combat that's skilful and harrowing, unique environmental based puzzles and light, scenic adventuring.
Hellblade: Senua's Sacrifice is a true mixed bag. It's easily one of the most visually stunning games you can play and the sound design is exquisite. On the other hand there it's no doubt fairly simple and at times boring. If you aren't looking for an action packed game and instead looking for something a little more heady, Hellblade just might be the game for you. Even the slower sections of this game are mesmerizing and darkly beautiful.
Unique and really powerful experience about mental illness, but combat mechanics and puzzles are its weak spots.
Review in Slovak | Read full review
Immediately, Hellblade smacks the player with one of its core storytelling mechanics, and it takes the form of Senua's psychosis. Wearing headphones (yes, headphones are preferred), disembodied voices seem to circle all around your head, whispering small nothings in your ear. They fade in and out, sometimes unintelligible, and sometimes downright teasing you or criticizing you for your actions. This particular manifestation of psychosis is known as "voice hearing," and damn if it isn't an off-putting feeling. To hear them tell it, Ninja Theory worked really hard to create the closest representation possible of voice hearing, using several actors that would run around a 3D microphone in the foley room, and their effort seriously pays off here.
An outstanding game that work pretty well on a consola like Switch, especially on TV mode. Its performance on handheld mode is not good. That paired with some boring/repetitive mechanics that were on the other versions make this Switch version the less recommendable of them all, but still a fun and interesting game.
Review in Spanish | Read full review
Hellblade: Senua's Sacrifice is not going to appeal to all tastes, and nor does it try to. As a character action game, it has decent if underdeveloped combat and a mixture of some excellent and some overplayed puzzles. But it's the way that the title utilises the unique attributes of the medium to raise awareness of mental health that elevate this release beyond the sum of its parts.
Hellblade doesn't have huge flaws, but it fails to excel in too many areas to be an essential purchase. I'd still highly recommend Hellblade for the simple fact that it made me think and feel things that no other game has. There are plenty of games out there with more scintillating combat or intellectually taxing puzzles, but not many that can put you in the head of a Pict warrior suffering from psychosis. That alone makes it worth a purchase.
Hellblade: Senua's Sacrifice is a prime example for anyone making the case that video games are a powerful art form. Creatively ambitious, it's exceptionally well-thought-out and implemented – making it striking at both a sensorial and psychological level as it delves deep into an exploration of life with psychosis. It has its gameplay flaws but remains must-experience for adult audiences. An instant classic for this generation.
Hellblade: Senua's Sacrifice is a profound sensual experience that's unmissable. The way it highlights psychosis and incorporates it isn't just a part of the aesthetic, but it also makes for fascinating gameplay. This is a phenomenal achievement for the discussion of mental health that we'll be talking about for years to come.
Hellblade is great if you are looking for a cinematic experience with superb graphics and puzzles, or if you just want a quick platinum trophy. It's not for you if you want an action fighting game.
One of Hellblade: Senua's Sacrifice strong points lie in the games ability to entertain and immerse you in the experience, and on that point alone it is worth the price of entry. The game is definitely not going to appeal to all tastes, and nor does it try to. But if you are willing and open to new experiences and gameplay mechanics, then you will be rewarded with a thoroughly entertaining and somewhat disturbing video game. And one of the best new franchises of 2017.
Hellblade: Senua's Sacrifice was just a few short steps from a masterpiece. Poorly constructed puzzles and a number of frustratingly pointless illusion mechanics seriously hinder the experience at times, but a disturbingly brilliant narrative and plot make for a truly worthwhile experience. Even now, hours after putting down the pad, the game has invoked a deep discussion between the voices in my own head – and that's no small feat.
Hellblade: Senua's Sacrifice might not deliver when it comes to hack-and-slash combat, but its world, characters, and approach to storytelling help it to redefine what we might come to expect from AA games moving forward.
I know Hellblade won't be the catalyst to us understanding mental illness overnight, but, again, it needs to be stressed that Ninja Theory took a bold risk here and their art is going to change perceptions somewhere down the line. It's a game where the difficulty of its subject matter trumps its combat, which is unfortunate. How a group of twenty people can make one of the most affecting games of the year, when teams of hundreds routinely fail to do so, is beyond me.
Hellblade: Senua's Sacrifice is an unique title in many ways. It has great story, perfectly tuned technical aspects and also a great depiction of psychological problems of an individual. Sadly, that alone won't be enough for every player and some might consider it boring. It'd be a shame, because Hellblade has many things to offer.
Review in Czech | Read full review
The Games Machine
7.8 / 10.0
Hellblade: Senua's Sacrifice is a very bold game that manages to talk about mental issues in a truly emotional way, using the gameplay dynamics of an action adventure. It's an authentic manifesto of how videogames can deal with serious matters in a way that fits perfectly the medium. And if you'll decide to go along with Senua in her descent to darkness, you'll probably remember her for the rest of your life.
Review in Italian | Read full review
A tragic, compelling love story that demands you play it till the very end...
Hellblade could benefit from more exploration and enemy variety, but it's a powerful portrait of the strength of will over personal demons.
Nintendo Enthusiast
7.5 / 10.0
While some gameplay elements left more to be desired, Senua's journey is well worth seeing through
NintendoWorldReport
7.5 / 10.0
Hellblade is just as good on Switch as it was on other platforms, so now's the perfect time to pick it up if you haven't already had the chance to experience the journey of Senua's Sacrifice.
As part of their "independent AAA game proposition", Ninja Theory delivers a visually impressive game with a short but interesting story that touches on a delicate subject and couples it with some interesting mechanics that nevertheless don't fully condense properly together.
In short, we can say that we are in front of a title that presents an interesting story and theme, surrounded by a truly remarkable technical section, but which makes a small gameplay slide. Just as we could expect the fights are pretty straightforward and we have no progression of the main character (which is a little bit of a real deal, knowing what kind of title we had in front) but what most left us are puzzles. These make up the great totality of gameplay and often become monotonous and boring, as if they were just put there for broth. However, a title to be recommended for lovers of Norse stories and "mind games".
Review in Italian | Read full review
Hellblade: Senua's Sacrifice demostrates that videogames can be the perfect medium to tell a story about complex themes. The depiction of a disease like psychosis is believable and deep. The story works out very well, but the puzzles and the combat system are the game elements that push back the the overall quality of this very interesting project.
Review in Italian | Read full review
Offering exactly the same contents of the PS4 version, Hellblade Senua's Sacrifice on Xbox comes as a no brainer for the ones who love narrative and mature themes in a videogame, but may not be so palatable for the ones who primarily ask interactivity to a game.
Review in Italian | Read full review
Slowly but surely Ninja Theory has moved into film territory, but they can't let go of their need to shove action mechanics into everything they do. With the increased focus and acceptance of so-called "walking simulators" there's a huge market they can tap into, and I hope they end up doing that in the future. I enjoyed pretty much every facet of Hellblade that didn't involve combat, which unfortunately pops up a little too often on top of the aforementioned technical problems -- just enough to grate.
Still, I must recommend this game, as what it does is very important. To take something like psychosis and give it not only a voice, but a clear picture is not an easy task, yet Ninja Theory has succeeded.
As an interactive story, Hellblade: Senua's Sacrifice is in a class of its own.
While in strict gameplay terms this lacks depth, and although it feels as if it tries to bite off more than it can chew on the storytelling side of things, Hellblade: Senua's Sacrifice turns out to be an epic journey through madness and Norse myth, and one that's worth a play-through or two despite its problems - as long as you aren't here for something more action-packed.
Hellblade: Senua's Sacrifice is a powerful and significant piece of interactive media that, yes, is far from perfect, but successfully puts mental illness at the forefront of the concept, causing its players to come away from the experience contemplating exactly what they have borne witness to, and allows them to better understand the very serious realities that others go through on a daily basis. Ninja Theory earns a great deal of respect for what the team has managed to achieve, but also for respecting those affected by psychosis.
For all the warranted concern of AAA developers veering too far from gameplay into pure cinematic awe, there's no denying Ninja Theory's narrative depiction of mental health is an infectious one — the type of narrative that has been long overdue in this industry.
The Jimquisition
7 / 10.0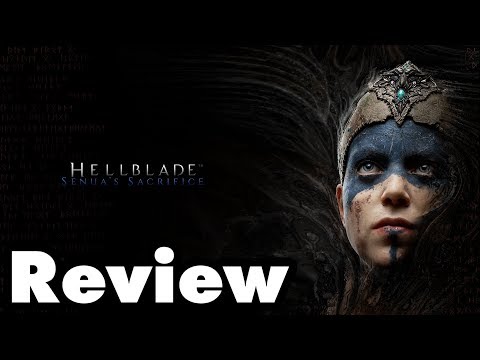 Hellblade: Senua's Sacrifice's story of mental illness is unlike anything we've experienced before.
Hellblade: Senua's Sacrifice evokes the strongest feelings of empathy thanks to a great production, deep character development, animation work, special effects and unique sound. Unfortunately, boring tasks with runes and too simple fights in limited arenas with waves of enemies are not the best elements for an original and emotionally strong project. I hope that with good sales on PSN and Steam big publishers gonna work with Ninja Theory again and studio will release a game of DmC level or something even more great.
Review in Russian | Read full review
The performance capture truly adds a special touch to the already intense cutscenes, the audio department is stunning and visually it's kind of a treat: too bad that the gameplay elements in Hellblade: Senua's Sacrifice are just so shallow, bland and uninteresting, dragging down an otherwise deeply fascinating project.
Review in Italian | Read full review
Despite the lack of cohesion between these elements, Hellblade: Senua's Sacrifice is a grand achievement. The game development community will surely look to the performance of the game's sales to decide whether the shorter, lower-budget Triple A game is a viable proposition. However, the game's quality provides a solid case for Ninja Theory's experiment being a success.
Promising and frustrating in equal measure, Hellblade: Senua's Sacrifice ultimately disappoints with rote puzzling, unexciting combat, and storytelling that fails to connect emotionally with its audience.
I finished Hellblade: Senua Sacrifice with the biggest smile on my face, as the story and world engrossed me with vivid imagery for years to come. Understanding Senua's mental state, was great. I want more of the creepy storyline and that is a win in my book. It feels like a game handcrafted with care, as each sound and motion captured element propels the story forward.
There is something bewitching in how the immediacy of video games can lead to places other mediums cannot.
As the title states, if you're going to play this game, then it's best that you play it on a PC. If you have an Xbox One X? Then good for you! You get to have a better experience than most with this title.
A technical masterpiece with some of the best swordfighting combat in years, but the storytelling and puzzle elements come across as muddled and awkwardly mismatched.
In the end, Hellblade is a game that wants to have its cake and eat but forgets that it's a game first and foremost. At times I found myself extremely bored with the repetitive nature of the game's design. Open or vaguely circular arenas always painfully signposted another combat section and the visual puzzles, no matter how interesting at first, felt overplayed.