Percentile Rank
Shadows: Heretic Kingdoms is ranked in the 52nd percentile of games scored on OpenCritic.
Rating Summary
Based on 7 critic reviews
OpenCritic Rating
Based on 7 critic reviews
Score Distribution
Unscored Reviews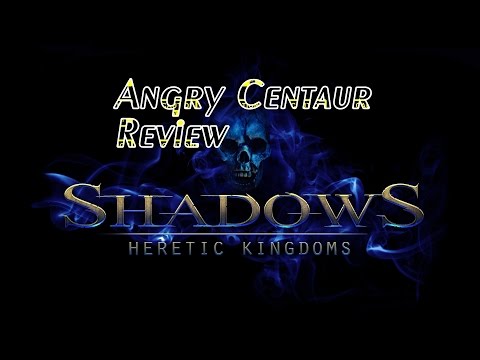 The first game is referred to as 'Book One' so I assume that there must be more episodes to come. Overall, I think this game is well worth the investment of both your time and interest. It's a fresh spin on the action RPG genre and has plenty of new features to carve it's own niche. Definitely an excellent find for those of us who want to play a game that manages to be both familiar but fresh.
Scored Reviews
Shadows: Heretic Kingdoms provides a great value and a superb action RPG experience.
The ideas that could have made this a great game are often undermined by the actual clicking feeling subpar.
Shadows: Heretic Kingdoms has fresh ideas, but needs more time to develop everything else.
The first chapter of Shadows: Heretic Kingdoms is pretty solid, offering a great mix of narrative and combat, but the following ones seem to favor combat over substance, which is a bit of a disappointment.
Those who are used to the slick action RPG combat of Diablo, Titan Quest or Sacred will probably come away with the same assessment I did, while those who are more interested in Planescape-style questing will find the patience necessary to trudge through the combat to get to the game's tasty dialog-saturated center. Since I am firmly in the former of those two categories, I walked away feeling very disappointed with Shadows: Heretic Kingdoms, and wish more than anything that I could be a member of the latter group.