Percentile Rank
Okami HD is ranked in the 98th percentile of games scored on OpenCritic.
Rating Summary
Based on 89 critic reviews
OpenCritic Rating
Based on 89 critic reviews
Score Distribution
Unscored Reviews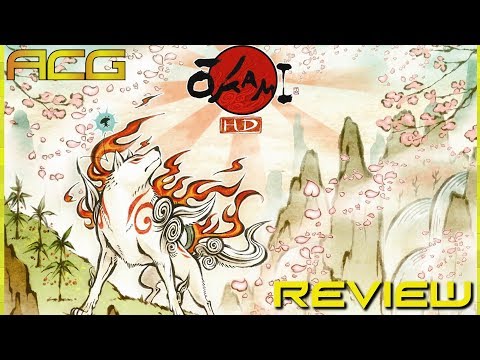 Rock, Paper, Shotgun
Unscored
On the whole, though, Okami is a delight from start to finish. It gives you the freedom to savour and indulge in every last drop of its ink-washed world, and its combat and story are both superb – particularly if you have even the slightest bit of interest in Japanese mythology.
Ōkami HD serves as proof that even among today's trends, progression in an open-world game such as this one can be meaningful. The newly improved 4K resolution is just an added bonus that further demonstrates the game's visual style will never get old, regardless of its obviously dated textures. In my opinion, it's a near-perfect game, and one you should definitely experience if you haven't already. It's also one well worth revisiting, even if it'll be your fifth time. The latest release of Ōkami HD might not provide much more for people who've played the remaster already, but when it's priced so cheaply, it's not much of an asking price.
Okami HD is a classic video game, and this Nintendo Switch port could be seen as the best way to experience it.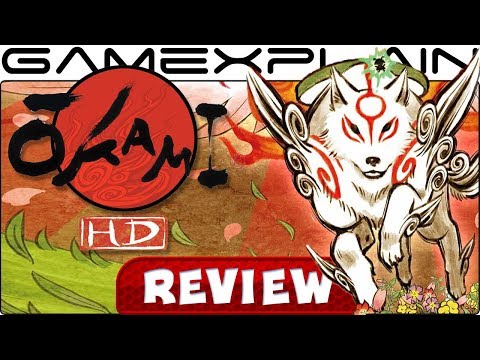 Ōkami is one of the highest expressions of a video game as art, further blurring the lines between the two. It's not just a delightful game, it's also a historically important one, and everyone owes it to themselves to experience Ōkami, either again or for the first time.
Scored Reviews
Okami isn't just a game, it's a visual masterpiece of art and design and a testament to creativity that needs to be experienced as words alone don't do it justice. This is the definitive edition of the game, and a game that you absolutely should not miss out on.
Minor tweaks and a resolution upgrade wouldn't be enough for a re-release to be recommended, especially if – as in this case – it was the third such re-release. But Okami manages to sidestep that sort of criticism for two very good reasons. One, it's a superb game full of wit and imagination; and two, not that many folk have played it.
Ōkami is to video games what something like Spirited Away is to film; it's not only beautiful and powerful, but it speaks to the very core of the Japanese soul, and because of that it's hugely educational to anyone that has an interest in the country and its culture.
An astounding masterpiece that reaches new heights of brilliance thanks to the Nintendo Switch.
Having the chance to once again return to Nippon, I can wholeheartedly say that (after eleven years) Okami HD is still a masterpiece, standing the test of time through two generational console jumps. Put frankly, it is a work of art and a prime example of the ingenuity, creativity, and brilliance key development teams brought to their work on the PlayStation 2. Here's hoping that Okami HD receives the sequel it rightfully deserves.
Invision Community
10 / 10
I'm gonna be honest with you. I did go a little ham on this review and I don't really remember if I have to mention anything else, but I am pretty sure I covered the main aspects that I had to so take my word for it and go buy the game … it's a great game, I have nothing to complain about. It's engaging, immersive, dynamic, unique – not only in mechanics but the sumi-e art style as well, has over 120 pieces of music, that you never get bored of, a lot of character development and world-building … I am obviously gonna give Okami a 10/10, no regrets, go buy the game.
Okami HD is a beautiful adventure that deserves way more attention than what it's probably going to get. If you like The Legend of Zelda series or one of a kind games, you owe yourself to play this.
Review in Czech | Read full review
Just Push Start
9.6 / 10.0
Overall, Okami HD is an essential purchase if you have never played the game before.
Aside from a few minor gripes and this re-release of the game not offering much else from the 2012 PlayStation 3 re-release (other than higher resolutions and the return of loading screen mini-games), Okami HD is still a near-perfect game. If you haven't already beaten or played it yet, then now is a better time than ever before...
Okami HD is a good action game, but it is a better game about how a dog can make a life better.
Okami is a massive and remarkable game and is on the short list of my favorite games of all time.
Overall, this is a classic worthy to be remastered once again. The additional features like the 4K resolution and the port to the platforms make the game much more promising.
The definitive version of a classic title that belongs in everyone's library.
Cultured Vultures
9.5 / 10.0
An all-round beautiful game that has been made even more beautiful by the passage of time. Its availability on so many other platforms may not necessarily make this version a must-have, but for Switch owners, it's definitely a must-play. For those who have never experienced it, this version is the ultimate. The $20 price tag doesn't hurt it one bit either. But maybe I'm just a big ol' softie.
Okami HD is a beautiful and enjoyable game and I'm glad I finally got the chance to play through it. You now have three ways to use the Celestial Brush and each way has certain instances where it might work better than the other two. Between the great cel-shaded graphics and relaxing music and atmosphere, Okami HD is an amazing game that fans and newcomers to the game should check out.
Okami is one of those games that prove video games are art. The game is incredibly beautiful. The gameplay and especially the paintbrush mechanic is so unique and is not seen in almost any other game. Okami is a masterpiece and the release of the HD version of the game is a very good opportunity for those who haven't played the original game to experience this piece of art.
Review in Persian | Read full review
Okami HD is a great opportunity for those who never had a chance to try this masterpiece when the original version was released in the last generation to experience the fantastic journey full of traditional Japanese culture in a high graphic performance.
Review in Chinese | Read full review
PlayStation Universe
9 / 10.0
This is another chance for one of the most underappreciated adventures to appear on a PlayStation console to gain a new, much deserved, audience. Time has been fairly kind to Okami despite minor gripes. If you've yet to experience the wonderful world of Okami, then this is as good a chance as any.
Impeccable, great playable switch port of one of the most enchanted fairytales of all times in a unique suibokuga style.
Review in German | Read full review
Okami has once again proven itself to be a timeless experience, effortlessly transporting the player into its world and delivering visuals that rival even today's most ambitious titles.
Okami HD is literally a beautiful and fun game to play on the Nintendo Switch that celebrates both ancient Japanese culture and this console which is a match made in gaming heaven. The story is interesting, even though it can be a little long winded at times and the gaming environment is a pure joy to explore, especially when matched with the mechanics and controls of this title. All in all, Okami HD really kept me invested from start to finish and if you're looking for something a slightly otherworldly, this is the game for you.
Years are passing and Okami is still wonderfully charming. This time the title came on current generation of consoles and now everyone can experience one of the most magical and the best games in the history.
Review in Polish | Read full review
The Switch version of Okami HD – with its portability, its motion controls, its touchscreen paintbrush and its compact charm – is hands own the definitive version of Okami.
If you haven't already gathered, Okami HD is an utterly fantastic piece of software, and we feel you'd be doing yourself a disservice to pass on it. For a mere twenty bucks, you can have access to a 40-hour adventure that emulates Zelda wonderfully, adds in plenty of memorable mechanics, features one of the most memorable art styles in gaming, and is completely playable on the go, to boot. Though it may be showing its age a bit visually and its combat is sometimes a little on the easy side, Okami is an important, fun, and notable landmark in gaming history — and one of the easiest recommendations we can make for your Switch library.
PlayStation LifeStyle
9 / 10.0
Okami HD was great on the PS3, but is even better on the PS4. This may finally be the definitive version of the game. Motion controls have been dropped, but then again they didn't really feel like they belonged in the first place. Sure, this is essentially the same game for a third packaging, but if you missed the remaster, and especially if you never played the original game, Okami HD cannot come any more highly recommended.
NintendoWorldReport
9 / 10.0
Okami is as polished as a Zelda-like experience as they come and the Switch port is close to its best realization. If you've played it through before, there's nothing new here for you other than the soft warmness of a pleasant visual presentation and a smartly made adventure that stands up to the test of time. Okami HD is wonderful.
All in all, Okami HD on the Switch is a fantastic version of a fantastic game.
Like a fine wine, Okami has aged wonderfully, and this HD re-release has found a perfect home on the Nintendo Switch, thanks to stellar motion controls and the ability to play on-the-go.
A great game which, despite the age, still is ingenious, unforgettable and often spectacular.
Review in Russian | Read full review
Okami HD is still as wonderful as ever, and now it has 4K resolution. Grab yourself a Sake, close the curtains, and sink into one of the most immersive and beautiful games ever.
Okami was a high point of the PS2 era, fusing its action to an incredible art style that was years ahead of its time.
Okami HD is a massive game and for £15.99 it swings the score right up there into the high brackets – and if like me you've never played it but always fancied giving it a go, now is your chance to let Okami shine.
Okami is still as beautiful and enjoyable as it was more than a decade ago, and that is an incredible achievement in and of itself.
Okami HD is just as good now as it was when it launched in 2006, but now in beautiful 4K. There's no excuse not to own this game in some fashion now.
In Okami HD, we have one of the best and most beautiful games of the sixth console generation, and the great thing about it is that in both of these aspects it has passed the test of time.
Review in Slovak | Read full review
Age has treated Okami HD well. Even if it didn't come with the resolution boost, it would still be beautiful thanks to the art style alone, and the fact that the game is now on various platforms simultaneously helps greatly. Even with the game's slow moments, the overall gameplay length feels worthwhile, and the mechanics make everything feel tight. As it stands now, Okami HD is really the definitive version of a classic and well worth checking out, especially if you've never played the previous iterations. Let's hope this finally gives Capcom a reason to bring a sequel and not another re-re-re-release in the future.
Okami HD is what you would call a unique game. Traditional Japanese culture influences the art-style, the story and just about every inch of the game's world, Nippon. Nippon itself is a peaceful place to start with, but that peace is suddenly shattered by the forces of evil. It's up to god of the sun, Amaterasu (in the form of a white wolf), to get things back on track.
Marking its first outing on a handheld device, Okami HD retains all of the elegance and charisma from even its non-HD days, packing it all into an epic adventure with a budget price and intuitive control inputs. There is a degree of repetition involved with certain battles and events, but even this takes little away from the tale that unfolds.
Okami is one of the best classics from the PS2 days and a highly recommended title for PS4 owners that have never played it before. The game requires some patience from the player, however, it is an amazing adventure throughout feudal Japan even for today standards.
Review in Portuguese | Read full review
Okami is a joy to play and delivers not just a great adventure but along the way actually boosts your sense of well-being as you bring life to the plants, people, and flowers of the world. This is a thoroughbred classic game that deserves to be experienced by as wide an audience as possible; if you missed it before then this new HD version is the best way to experience such an engaging game – don't miss it this time.
Okami HD has proven to be a worthy port of this beloved classic with crisp and clear visuals backed by solid performance. It is an experience that shouldn't be missed especially if you have never played the original game.
It might be hard to believe that after over a decade, Okami is full of ideas that are unrivaled. And the years passing by just show its endless quality. Okami is such a unique experience that can be one of the best games anyone has ever played
Review in Persian | Read full review
Okami is one of those games that will always be a delight to play from start to finish everytime it comes up. Even though the only strenght this version has respect from its previous counterparts is its increased resolution, it still offers an incredible story with fantastic gameplay mechanics and gorgeous visuals that are worth to experience. Fans who loved the original game would be amazed to replay it once again and newcomers will understand the reasons why this is considered one of the bests games from all Capcom library.
Review in Spanish | Read full review
Overall, Ōkami HD is a great game which is let down but its difficult brush controls. Luckily, that doesn't take away too much from the experience, and anyone can enjoy the title's gorgeous visuals and powerful story. The fact that Ōkami remains this good even after a decade is not only a testament to the artists but also legendary director Hideki Kamiya.
Okami combines typical Zelda gameplay with an extraordinary art style and a world full of interesting mythology.
Review in German | Read full review
Like the other versions, the improvements in Okami HD for the Nintendo Switch are just audio and video related. But the touch and motion controls makes this one the best version of the original Clover game.
Review in Spanish | Read full review
Okami is a great adventure set in japanese folklore, which shows an amazing ukiyo-e graphic style and feels unique in its brush gameplay. 4K resolution for PS4 PRO and Xbox One X is great, but we still miss 60 FPS option.
Review in Spanish | Read full review
Okami HD is a great way to experience this timeless title. As my first encounter with the game, the Switch's unique touch controls went great lengths in crafting an immersive world and combat style. Pair this with a graphical style that not only looks incredible, but stands up to modern standards, and you have a surprisingly affordable adventure you won't be able to put down.
Traditional polygons and surface textures grow muddy and bland with every passing year, while Okami will shine bright for decades to come.
Digital Chumps
8.7 / 10.0
Okami, now on its seventh platform, remains unaffected by the ravages of time. The convergence of Japanese folklore and a Sumi-e aesthetic over the blueprint of The Legend of Zelda created a benign opus that, eleven years later, remains unchallenged and unequaled by any scale of competition. Okami, even with its pronounced vulnerabilities, is a singular creation and merits constant preservation. [OpenCritic note: Eric Layman separately reviewed the PC (9), PS4 (9), and Switch (8) versions. Their scores have been averaged.]
Occasionally languid to the point of lethargy, Okami is a gorgeous and unforgettable adventure all the same.
Whether you fancy something a little different, or want to revisit a classic then grab yourself Okami and have a howling good time.
Okami is a game that doesn't get the love it deserves. Hopefully, with this beautiful HD rerelease, more fans will come to enjoy the simple pleasures of being a Sun God wolf with a magic paintbrush.
Even though there aren't too many new features to justice this re-release, Ammy's quest to defeat Orochi and cleanse the world of corruption is still every bit as compelling as it was a decade ago, and to those unfamiliar, this is the perfect opportunity to get acquainted with the most adorable wolf goddess you've never heard of. So how about that sequel, eh, Capcom?
Okami HD is an ode to folklore and Japanese legends. A tale crafted into a video game. An unforgettable adventure.
Review in Spanish | Read full review
Okami HD is essential, especially if you've never been lucky enough to play Clover's 2006 classic before. And even if you have, you owe it to yourself to play it and love it all over again. It's utterly sublime.
Okami HD is a wonderful, exciting adventure that's beautifully presented. Although the paintbrush mechanic can still be frustrating, the Nintendo Switch offers its best implementation of any platform. The game's linear progression, on the other hand, very much shows its age; those who have enjoyed Breath of the Wild and Skyrim on the Switch may not welcome the return to hand-held adventuring. But if you allow yourself to get drawn into this colorful world and its story of a goddess wolf and her tiny, smart-aleck friend (seriously, don't call him a bug), you'll find that Okami HD is well worth the 40-hour investment even if you've invested it before.
The Games Machine
8.5 / 10.0
Okami HD is the long overdue remaster of a true masterpiece: it has aged a bit, but it's fascinating and charming like the first day, ten years now. The wonderful artistic vision is truly enhanced by the support to the new resolutions, keeping the experience intact. Okami is one of the most original action adventures ever created, a videogame everyone should play and enjoy.
Review in Italian | Read full review
Okami HD is still the same must-play videogame as in 2006, but this remaster has lost the impact that the PS3 version had in 2012.
Review in Spanish | Read full review
Despite the fact that only the resolution of the game was optimized, Okami HD is still a game you have to get in 2017. Thank to it's unique cel shading look and the varied gameplay mechanics and puzzles this game still manages to surprise in 2017 and is looking amazing while doing it.
Review in German | Read full review
f you've played it on other platforms, you may not be ready to play through it all again. But if it's been a few years then you might be ready to have another go. If you are, playing on the Switch gives you the benefit of the best control scheme and portability.
Ōkami HD comes to another console bringing its stunning graphic and gameplay to the players of Nintendo Switch, allowing them to play this game in a more enjoyable way thanks to the amazing features of this console. Not considering some little technical disappointments, this version of the game still shows its uniqueness as a masterpiece of artistic videogame.
Review in Italian | Read full review
While the audio visual overhaul is definitely welcome, it really is a shame that some of the aspects of the game did not receive any modernization, because for as unique and engaging as Okami still is, it often feels like a game trapped in the past, preventing it from being as good as it could be. Ultimately it's worth the ride, especially if you've passed on previous chances to play it.
Okami is a truly beautiful game and it's in its best possible form with this absolutely stunning 4K remaster. Okami HD is something truly special; the sort of game that is still remembered fondly years later by those who play it, and wonderful in every aspect. While remasters often get a bad rap, classics like this deserve the chance to get more sales - especially if it increases the chance of a sequel - not to mention more players get to experience an amazing and memorable adventure. Combine this quality with the low asking price here and this is a no-brainer. Buy this game. Love this game.
It's for this reason that it's not hard to see why the game has amassed a following throughout all these years. A memorable Japanese ethos lives and breathes through Amaterasu and all the characters she encounters on her journey, not to mention the world that bursts to color beneath her paws.
If you're looking for deep combat and puzzles in a Zelda style, you'll have to look elsewhere, but for anyone else, Okami offers a rich world that will undoubtedly leave you happy to have been in.
Okami HD is a very well made new version of a perfect, classic game. It still is a fresh and unique title that now looks even better and is available on different types of hardware. It has some flaws but they pale in comparison with tons of joy brought to you by this live painting.
Review in Polish | Read full review
Okami is a relaxing game. The lack of challenge isn't ideal but it lets you focus on what is beautiful about the world and the characters while enjoying the high-fantasy Japanese story. I loved drawing images to fight and change the world around me and was constantly learning new techniques. Okami could have done with some editing to trim the length and a steeper difficulty curve to keep you interested throughout. However, even with its issues, Okami is an absolute joy to play and a steal for $20.
Okami HD is the best version of one of the very few video games that can be openly called a work of art.
Even after more than a decade after its release, this is still a charming and unique in its look, setting, characters and gameplay, and a rewarding experience for those willing to invest the time.
Review in Arabic | Read full review
Okami HD is a very welcome return of a classic that has been treated to a remastering which is more than welcome on the Nintendo Switch. Thanks to a marvelous environment that leaves its players in awe and to very well designed gameplay mechanics, Okami HD is certain to appeal to most of the Nintendo Switch players out there, leaving only the feeling that it could have turned out even better.
Review in Portuguese | Read full review
If you never played Okami, or are looking to replay this classic, this HD rerelease offers a grand experience for the PC.
Still one of the most beautiful video games ever created, not to mention the best Zelda game that never was.
Okami HD re-enacts on PS4 and Xbox One one of the most courageous and inspired game of the PS2 generation. An adventure that fuses Shinto mythology and and Japanese folklore into a "Zelda" structure, to develop a great painted legend. If the brush-based gameplay has aged very well, others minigames and some camera angles make evident it's a PS2 game. If you never play Okami on previous consoles, you should buy it at once; if you already possess it, it will attract you only if you're a collector.
Review in Italian | Read full review
All said and done, Okami HD is a competent remaster of a beloved classic. Hopefully we'll see Capcom revisit some of its other PS2 and GameCube era output like Viewtiful Joe and Godhand. Till then, Okami HD is well worth checking out.
Okami HD is the same bold and courageous affair that had critics engaging in a syllabic arms race to fawn over. But be aware of the camera issues and that while the combat and brush system is novel, it is limited and repetitive.
Nintendo Times
7.5 / 10.0
I really wanted to like Okami HD more than I did. It features beautiful graphics and solid gameplay mechanics, but the massive amounts of text and slow pacing really put me off. There is a lot to like here and some are sure to like this game more than I did.
Okami HD might still have some of its original niggling annoyances, but in a way, it wears these on its sleeve.
Okami makes yet another return to modern platforms, now supporting up to 4K resolution, but does little else to justify another purchase for long-time fans
There's a lot of content in Okami HD. Unfortunately, interacting with the wealth of characters, locations, and collectibles becomes more of a chore when the story and action is so repetitive. Despite the different coat of paint, each new encounter felt like the last. The colors began to fade around the halfway point, and the game just kept painting without adding anything new to the page.