Percentile Rank
Super Smash Bros. Ultimate is ranked in the 100th percentile of games scored on OpenCritic.
Rating Summary
Based on 126 critic reviews
OpenCritic Rating
Based on 126 critic reviews
Score Distribution
Unscored Reviews
Super Smash Bros. Ultimate's gameplay is so snappy and fluid, its characters so rewarding in their variety, that it feels destined to dominate living rooms once again.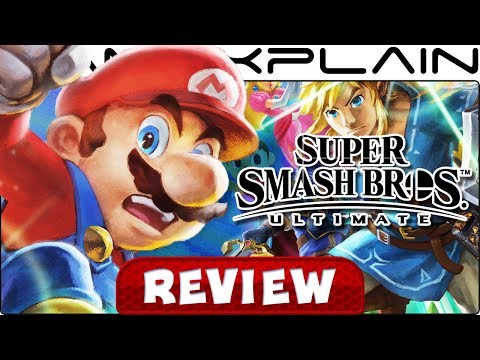 A chaos of details and features come together for one of the Switch's most generous - and exhilarating - games.
Super Deformed Gamescast
Essential
Super Smash Bros Ultimate is the best the series has had to offer. Packed full of content for casual players, and with a promising foundation for the competitive scene, Ultimate lives up to its moniker. The online component may be a sore spot on the game's standard of quality, but as an offline party game and as a tournament fighter there's almost nothing else that can compete.
Super Smash Bros. Ultimate does indeed live up to its name. It's a brilliant game today, as it launches, but tellingly it also leaves me incredibly excited about the future.
The only real question at this point is how Nintendo will ever be able to top this iteration of Smash Bros., but that's a dilemma for another day— until then, Ultimate is, hands-down, a top-three experience on Switch that everyone needs to experience.
Super Smash Bros, as a series, has been...Not necessarily one of a kind, but of a rare breed, in how hard it's stuck in with only a few actual entries. If we consider the two forms of the previous entry to be a single game, this is only the fifth game in the series' almost 20 year history. In five games, we've gone from 12 characters to over 75. From Ness being the most obscure character in the roster, to god damn Shulk from Xenoblade Chronicles being playable. His game only even came out in the US because of a fan campaign! And in that span, the series has managed to have five unique identities. The original N64 entry, and to a far greater extent Melee, are still played regularly and competitively to this day. It's the only series to my knowledge, to have actually held two separate main-stage slots for the EVO fighting game tournament for multiple years.
It's difficult to imagine the type of gamer for whom Smash Ultimate has no appeal. This is a big game, and with the fat skimmed off, a remarkable one. Its core attraction—fighting on a platform—is as polished and brilliant and sharp as ever, its fighters the most unique and deep.
My time with Super Smash Bros. Ultimate has led me to believe there couldn't be a more fitting subtitle for this entry in the series. It successfully combines multiple elements from past entries, adds a new level of polish, and presents the biggest roster in the series' history. Nintendo have not only created another hallmark title for the Switch, but an entry into the series that'll be unrivalled in size and scale for some time to come. Ultimate has the potential to live far longer than recent entries in the series, and with new characters, stages, and music on the way, the game will receive no shortage of new content. It's an exciting prospect considering how much content is already packed into the game, and I'm sure it'll only improve what I believe is the best Smash Bros. yet.
Gamers want an essential, badass combat experience no matter which characters square off. Even this early, it's settled: Smash Ultimate nails this expectation. Thus, it is the best fighting-game package to ever land on a Nintendo console.
You know it's a great game after you've played it a while and you still enjoy going over and helping your fellow gamer unlock characters on their copy of the game.
Scored Reviews
Super Smash Bros. Ultimate is, bar none, the best game in the series to date, and somehow manages to satisfy both hardcore and casual players alike.
This is the most ambitious and all-inclusive Super Smash Bros entries, and one of the very best games Nintendo's little system has gotten yet.
OUTSTANDING - Super Smash Bros. Ultimate delivers the definitive version of Nintendo's popular party fighter with more characters, stages, and ways to play than ever before. Ultimate is a collection of gaming history from the last few decades with something for everyone. Every Switch owner should have this in their collection.
2018 was one of the greatest years of eighth generation and video game history. It started with Monster Hunter World, God of War, Celeste and Spider-Man and grew bigger and bigger and now this great year can't see a more marvelous ending than the release of entertainment industry's biggest crossover in history. A title that without a doubt will become a signature this year, this generation and in this genre forever.
Review in Persian | Read full review
Super Smash Bros. Ultimate is the most content-rich, feature-laden iteration of Smash to date.
The soul is borne out of specificity. Every person, every work of art, is the summation of individual choices and moments. Details are where the spirits come from. How fitting then that Super Smash Bros. Ultimate, the most soulful work yet from Nintendo on the Switch, is an ocean of both literal and metaphorical spirit....
There aren't enough points on the scale to accurately score Smash Ultimate; it's almost a disservice to score a game like this. There's nothing like it on the market, nothing that dominates the genre so completely. This game is as near to perfect as any game will ever be. There may never be another entry in the Super Smash Bros. franchise like this, so savor it as long as you can.
The Digital Fix
10 / 10.0
Perfecting the mechanics the franchise established way back in 1999, Super Smash Bros. Ultimate is a crazy, chaotic joy. With a gargantuan roster of fighters, an amazing adventure mode and more unlockables than would ever have seemed possible, this is a game that packs one heck of a punch.
Super Smash Bros. Ultimate is ultimate in every sense of the word. World of Light is fantastic, Challenge Mode is satisfying and there's so much love and detail in absolutely everything in the game.
Wildly disparate heroes from Nintendo history – from Mario to Pikachu and Final Fantasy's Cloud – meet for matches of thrilling, barely controlled chaos
Cheat Code Central
5 / 5.0
This is a massive game in both scale and cultural weight, one that wears its far-reaching subtitles as badges of pride.
There is so much content packed into this absolutely massive party fighter, and there will be years upon years of enjoyment to be had out of Ultimate. I really can't believe a game like this exists in this day and age, and yet here we are. This is a must have game.
By combining familiar gameplay with some new ideas, there's something in here for everyone. Smash Bros. is back and has never been better.
We're not sure how you could make a more robust or pleasing Smash game. Super Smash Bros. Ultimate truly is the ultimate instalment in the series, and it makes you wonder where Sakurai can possibly take this franchise next.
Super Smash Bros. Ultimate manages to meet every single expectation that was place upon it. The addition of the marvelous adventure mode, the immense amount of playable characters as well as spirits and to top all of that, magnificent visuals, audio and gameplay. Super Smash Bros. Ultimate is not only one of the best games to be found on Nintendo Switch, but it is also one of the greatest games ever made.
Review in Spanish | Read full review
Super Smash Bros. Ultimate delivers the fight of a lifetime and an unfaltering experience that is 'ultimate' in every way imaginable. It really is something quite special, a celebration that's rich in gaming history and, polished to perfection, the next must-have game on Nintendo Switch that you won't want to miss.
There are no two ways about it: this is one of the most impressive games on the Nintendo Switch and represents some of the best value for money we've seen in video games in years, whether you're into single player or multiplayer. Buy this game, you will not regret it.
Smash Bros. has often felt a bit like it was trying to do too much and while it has always been a fun series, the disparity between the fighting game and the party game didn't always mesh well. Ultimate is the perfect fusion of the two styles.
I believe this is quite easily the best Smash game of all time.
Super Smash Bros. Ultimate is the perfect incarnation of a 20year long work. It's the maximum point of the series and of the genre, with its thousand contents and a great single player campaign mode. It's both competitive and fun. It's only a little smash far from perfect.
Review in Italian | Read full review
Just Push Start
4.85 / 5.0
Given Super Smash Bros. Ultimate has tons of characters, too many options and an unrealistic amount of things to discover, it's hard to touch on everything. What truly matters isn't what is possible, as much as, Super Smash Bros. Ultimateis basically what you make of it. Characters can be given a positive or negative handicap, items can be enabled or disabled, various modes and conditions can be set and it can be made so pretty much anyone can have fun. And, in the end, Super Smash Bros. Ultimate isn't about balance, modes or honestly even the complex meta game, it's being a game that pretty much anyone can win and have fun with and is more than certainly achieves that and so much more.
Sakurai did what seemed impossible and created the Super Smash Bros. game that all fans wanted. It has hours of content for single player, a great multiplayer experience and a fast paced combat that competitive players will love. Sadly, its online is far from perfect.
Review in Spanish | Read full review
Super Smash Bros. Ultimate is the perfect fighting game for everyone. Its features are easy to learn but hard to master, and it's extreme fun whether play with friends or alone. This game is so attractive that sometimes I even can't stop to have dinner recent days. Super Smash Bros. Ultimate definitely deserve every gamer pay attention to.
Review in Chinese | Read full review
Super Smash is yet another masterpiece by Nintendo that defines the gaming industry, and this time thanks to the Switch console, you can enjoy it everywhere. I would definitely recommend Super Smash to any fan of digital entertainment.
Review in Persian | Read full review
When was the last time you had three (or seven) mates over to sit on your couch and play a game all night?
Smash Bros.Ultimate does a great job bringing together all of the characters from previous titles. It also does well at representing a vast history of gaming. Spirits Mode did a great job of including characters in the game and giving a solid feel like a tribute to gaming history. The ability to adjust and customize a game to one's liking certainly is a standout feature. With so many characters, stages and game modes, Smash Bros. Ultimate is a fantastic experience whether it is your first time or you're a series veteran.
Super Smash Bros Ultimate is one of the most complete fighting games thanks to a lot of game modes and content. In addition, it pays tribute to video games without equal, which makes it transcend and shine. An essential game for Nintendo Switch owners or lovers of video games in general.
Review in Spanish | Read full review
Super Smash Bros. Ultimate its easily the best entry in all the series, one of the most ambitious crossovers in videogames (and entertainment) history and one of the greatest games on Switch right now. It doesnt matter if you want it to play alone or with friends, it offers a ton of content to maintain you attached to it for hundreds of hours. Easily, one of the best games of the year.
Review in Spanish | Read full review
Nintendo Enthusiast
9.5 / 10.0
Here at Nintendo Enthusiast, we are covering the latest Nintendo titles in written and video format. If you're more interested in video content you can check out our official YouTube channel here. We're constantly putting out interesting features and opinion pieces that may interest you. Head over to our home screen and see if anything catches your eye!
Super Smash Bros. Ultimate has a great diversity in characters, stages, music and almost everything. the World of Light tells a great story and introduces a huge world to explore which is a great addition to a fighting game. beside that we have a nice online mode which sometimes suffers from latency problems, but is still very fun to play.
Review in Persian | Read full review
Nintendo Switch has made its year historic with this video game. Ultimate is not a Super Smash Bros Deluxe, it is the work of 20 years of success and a new way of revolutionary understanding all the new ideas, such as the Spirits or the new and long singleplayer Adventure mode. Sakurai hits the fighting games. SSB Ultimate is essential.
Review in Spanish | Read full review
There are so many modes, fighters, stages, a soundtrack to die for and, finally, an adventure mode that'll last you longer than most single-player games. It's not just the ultimate Super Smash Bros. game - it's the ultimate crossover fighter.
After the short reign of Super Mario Party, Super Smash Bros Ultimate has now become the de-facto game of choice to play at the office as well as the home. It encapsulates the timeless elements of the long running series and sprinkles a wealth of content unmatched by its contemporary rivals. Simply put, it's couch gaming bliss.
Daily Nintendo
9.5 / 10.0
This itteration of Smash is truly the ultimate version and brings together the best of the series.
Review in Dutch | Read full review
Super Smash Bros. Ultimate takes its name literally, as everything that fans have loved from the series is present and accounted for this time around. It's the party brawler that lets friends go head-to-head with their favorite game characters, now on Nintendo's impressive hybrid console. Spirits, featured in the World of Light story mode, introduce an exciting role-playing element for a new level of strategy and creativity. Thankfully, this and other new additions only add to the winning Smash Bros. formula, never taking away from what works.
The sum of Super Smash Bros. Ultimate's parts is nothing short of excellent. From single-player to local multiplayer, there are very few flaws with the experience. Whether you're hoarding spirits in World of Light, spiking your friends in a versus match of Smashdown, or running through Classic mode with your favorite fighter, there is no shortage of smart, creative action to be had. That said, in a game so well assembled, its lackluster online portion stands out even more starkly. However, when taking Super Smash Bros. Ultimate as a whole, that one blight does little to diminish the overall mastery on display. This is not a game Nintendo Switch owners should be caught without.
A wealth of tweaks and new additions like the World of Light campaign help to keep Ultimate from feeling like a greatest-hits retread
The game plays great and offers plenty of options for players to have the best Super Smash Bros. experience yet. It truly is an ultimate entry in this franchise, earning a rightful place in the Switch's expanding library of games.
I've used phrases that evoke the monumental achievement that is Super Smash Bros. Ultimate a few times in this review and I can assure you it's not hyperbolic. Despite that a lot of the old content isn't as hard-hitting the second, third, fourth, or even fifth time around, the fact that it's all here, and in a manageable file size, is more than enough. After this (and Geno/Waluigi DLC) Sakurai can rest easy.
Super Smash Bros. Ultimate lives up to the name because it's the best Smash game to date. The absurd character roster, immense amount of content, and general amazing gameplay make it fun in a way that's tough to beat. There are minor quibbles here and there, and the poor online component is a genuine black mark on the rest of the game. Still, Ultimate is a joy to play and a must-buy for anyone who has ever enjoyed smashing some bros. Even considering the Switch's amazing lineup, Smash Ultimate is one of the best the system has to offer.
Cultured Vultures
9.5 / 10.0
Where Smash goes from here is anyone's guess, but for now, it's simply the best it's ever been.
Smash Ultimate really is the Ultimate Super Smash Bros. game. The content is packed and nearly all of it would satisfy my soul for a life time. It is already becoming one of my favourite games on the Switch. For certain it's already the game I've put the most hours in thanks to it's addicting multiplayer and satisfying mechanics. After nearly a full year of hype from the moment it was announced last March I can fully say that I am satisfied with the game that we received. It's incredibly hard for me to fault outside of some lacklustre adventure mode. There's just so much more for me to do in the game that I am able to overlook one small experience and enjoy everything else that Sakurai has packed into this experience. A gigantic Roster partnered with smooth and just downright fun gameplay. Not to mention the amount of content packed into it. Smash Ultimate gets my seal of approval.
Super Smash Bros. Ultimate is Smash Bros. done right, and done bigger than ever before.
Smash Bros Ultimate really is the ultimate Switch game and one that every self-respecting Nintendo fan should play
Super Smash Bros. Ultimate is definitely the Ultimate rendition of a beloved series. It's still the most accessible and interesting fighting game out there, and it's now better than ever. A little familiar in places, but this is the best Smash has ever been. Another essential Nintendo Switch game.
For the first time, we could almost say that the Nintendo brawler has reached the saturation point, beyond which it is really difficult to think about what future episodes might hold. It is more important now, instead, to appreciate the obvious desire to satisfy the most fierce and competitive fan base, trying to smooth the line that divides the passionate fervor from the occasional player, with a marked balance that allows any type of user to appreciate it.
The Games Machine
9.3 / 10.0
Super Smash Bros. Ultimate is one of the best games of the year, a digital paradise for the fans of the franchise.
Review in Italian | Read full review
Oyungezer Online
9.3 / 10.0
Regardless of your favorite gaming platform, you won't find the diversity and creativity this game offers. Because of this boldness and gameplay that embraces all kind of players, SSBU is a fighting game that deserves to be experienced by everyone.
Review in Turkish | Read full review
Super Smash Bros. Ultimate is an outstanding Brawler with deep-rooted gameplay mechanics and and an enormous content. Brimming with love of detail, this title is an absolute must-buy for every owner of a Nintendo Switch. Whether solo, with friends or online, this game is one big festival that no gamer should avoid in any case.
Review in German | Read full review
Super Smash Bros. Ultimate is by far the most complete game in the popular franchise. It hasn't reinvented the wheel and doesn't need to. Ultimate presents enough additions and improvements to smooth out the edges and deliver a beautiful balance of chaos and fluidity.
Even though it does not have Brawl's awesome single player mode, Ultimate is still the most extensive part of the series and, after Melee, the fastest and most complex. Especially because of the fantastic squad and the many game modes Super Smash Bros. Ultimate is again a terrific title.
Review in German | Read full review
Super Smash Bros. Ultimate is more than best-of-hits collection of Smash games past. It's a tightly woven experience that deftly combines the old with the new and manages to meet the lofty expectations placed on it. It's incredibly easy to pick up and play, with enough depth and nuance to keep players engaged. It's the best Smash Bros has ever been.
Super Smash Bros. Ultimate for the Nintendo Switch earns its title, standing out as the most comprehensive Smash game to date.
Super Smash Bros. Ultimate is bigger and, for the most part, better than ever. It gives to the audience one of the best experiences ever for single player in a fighting game, but makes a few bad choices for the Online Mode that steals from the players the freedom of choice.
Review in Italian | Read full review
Always more generous, Super Smash Bros. Ultimate offers many ways to have fun alone or with others, and a game concept that will satisfy both newcommers and specialists. If we can regret the absence of a true story for the adventure mode, this remains only a small detail compared to the amazing quality and content of the whole thing. Colossal!
Review in French | Read full review
I love Super Smash Bros. for Wii U, and Ultimate is better in every way I can see.
Super Smash Bros. Ultimate feels like a mic drop for the series. It packs in almost every conceivable character and stage, plus a sizable single-player mode. Spirits don't quite land, but the battles feel better than ever. It feels like Super Smash Bros. Ultimate will be a Switch party staple for a long time to come.
Easily the best Smash Bros. ever made, with a fantastic new story campaign and a near infinite range of characters and options for multiplayer.
Almost perfect fighting game, but its online matchmaking needs some tweaks.
Review in Slovak | Read full review
This won't work nearly as well as a party game as some in the Smash Bros. series have in the past, but nonetheless this is a genuinely impressive fighting game with a nearly overwhelming amount of content that's going to make the more serious Smash Bros. fans very, very happy.
Geeks Under Grace
9 / 10.0
Super Smash Bros. Ultimate is the best and most content rich Smash Bros. game that Nintendo has ever released. With more characters, stages, songs, and unlockables than ever before Smash Ultimate is every Nintendo fan's dream fighting game come to life.
Ultimate is a comprehensive, considered, and charming package that refines and builds on Smash's already strong and enduring fighting system.
Super Smash Bros. Ultimate lives up to its name - with more characters, stages, and gameplay modes than ever before - for better and for worse
Smash Ultimate is a great game to get into because of how simple it is to learn, but it is very difficult to master. I could not recommend playing this game enough, even if you have no previous experience playing Super Smash Bros. It is an excellent game for both competitors and casuals alike and will turn up any party in a heartbeat.
Super Smash Bros. Ultimate takes characters we've played for decades and remasters them into a robust, fantastically enjoyable package
It's not an exaggeration to say that Super Smash Bros. Ultimate is the biggest accomplishment in the series thus far.
Smash Bros. Ultimate is a fantastic game no matter what type of Smash player you are. Casual, hardcore, or complete newcomer, this is one Switch title you don't want to pass up.
NintendoWorldReport
9 / 10.0
World of Light maybe overstays its welcome, but it's an enjoyable ride through an array of matches. The oodles of extra modes are great alternative ways to mess with the characters and history. But the core of what matters with Smash Bros. is the local multiplayer, and it is still one of the best party games out there, bar none. Ultimate's inclusion of all the playable characters from the series history—as well as several dynamic new characters—along with most of the stages and music makes it a must-have multiplayer game for the Switch.
With Super Smash. Bros Ultimate, the development team set themselves the lofty goal of bringing together an incredible amount of the franchises back catalogue of characters, stages and other miscellanea. With this much fan service-focused content, there was always the danger that the game would get buried beneath it. But thankfully, the game sits proudly on top of it, in this game that simultaneously celebrates the very history of gaming while presenting a deep, incredibly fun fighting game for everyone and everyone, no matter how you choose to play.
The definitive Super Smash Bros. game, Ultimate is not only a pure and unadulterated joy, but also a fantastic fighting game stuffed to the gills with characters and other content. A little smasher.
A fighting game befitting to all sorts of players, this sequel offers a huge amount of content and features that will engage you for years to make it the ultimate Smash title.
Review in Arabic | Read full review
Smash is an endless fighting game with so many possibilities. And with the promise of more content to come there is no denying that this is a must buy.
Review in Arabic | Read full review
'Super Smash Bros. Ultimate' is a comprehensive fighting game designed with love.
Above all else, said developer needs a near-bottomless imagination to make it so that pitting the greatest video game characters ever created against each other is as exhilarating to behold the umpteenth time out as it was way back in 1999
It's hard to imagine a better Super Smash Bros. game, but with more content already on the way, Ultimate will continue to top itself for the foreseeable future. For now, it's impossible not to love what has been so carefully crafted as Nintendo's finest multiplayer game ever.
Super Smash Bros. Ultimate is an absurdly content-rich fighting game experience with a massive roster of fighters and a slew of entertaining match types.
Super Smash Bros. Ultimate beautifully tows the line of accessibility for casual players and depth for the hardcore fans.
The Outerhaven Productions
While World of Light and the online modes do have their issues, there's no doubt that Super Smash Bros Ultimate is the game that we were hoping it would be. Bigger modes, bigger roster, bigger improvements, this is truly the Ultimate Smash Bros title.
Have you got Super Smash Bros. Ultimate? Who is your main in the game at the moment, or who are you gravitating to the most right now? Let us know in the comments, or on Twitter and Facebook, and check back for more coverage of games like this and other Japanese titles.
It's the best single-player Smash to date, and still retains the fantastic couch co-op the series is known for, but only time will tell if online functionality catches up to the rest of the game.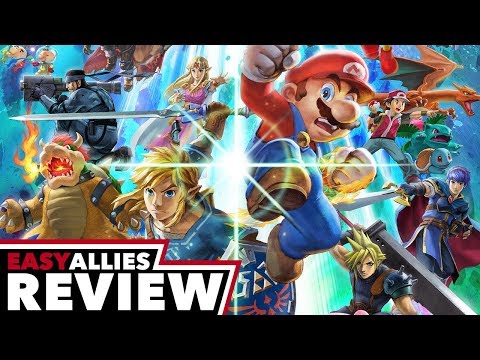 Smash packages don't come any better than this. It may not be perfect, but it sure feels Ultimate.
Super Smash Bros. Ultimate brings new characters, stages, and everything that was included in past entries into one package. Thanks to an easily accessible control scheme and so many popular characters to choose from Super Smash Bros. Ultimate is one of the most friendly games to pick and play while also delivering a deeply competitive experience that rivals some of the best fighting games. The online matchmaking suffers from connectivity issues but it's hard to play the title without getting sucked in. Super Smash Bros. Ultimate doesn't only uphold the expectations of this franchise, it smashes them.
Super Smash Bros. Ultimate is the ultimate celebration of Nintendo and its gaming history, pitting characters from their myriad franchises against each other in frantic yet fun battles
Super Smash Bros Ultimate lives up to its namesake. Putting forward a refined and polished console Smash experience in a form digestible both on the go and through all-night marathon sessions, it succeeds in bringing each unique joy of the series to the Switch. Though lacking a few iconic modes, it stands as one of the best games released for the console, whether playing alone or with friends.
Super Smash Bros. Ultimate is the most noticeable step in the evolution of the series since Melee, which certainly is Sakurai's great success. He finally managed to please everyone - perhaps here lies the secret of SSBU's phenomenally high sales across the world.
Review in Russian | Read full review
Reno Gazette-Journal
9 / 10.0
Masahiro Sakurai certainly deserves a well-earned break after this one. With a roster spanning every character in the series plus some new additions as well as the return of a new adventure mode, Super Smash Bros. Ultimate is easily the most comprehensive and feature-packed entry in the series to date. Online is, sadly, an uneven experience and could use its fair share of improvements. Overall, though, Super Smash Bros. Ultimate is arguably the new standard-bearer of the franchise.
Super Smash Bros. Ultimate epitomizes Nintendo at their very best, and serves as the perfect entry point, and the perfect coda, to the series, and to video games, and all that they have achieved until now, in one neat package.
Super Smash Bros Ultimate is just as the name suggests, the Ultimate Smash experience. All the characters and stages have returned. A better balance across all 74 playable characters. Returning single player game modes as well as a whole new story mode that merges Super Smash with RPG elements. This is a game that you'll want to play with friends on the big screen, or on your own anywhere.
Super Smash Bros. Ultimate is not messing with its name. This is really a Super Ultimate edition of one of the best fighting series around, packed with a crazy amount of content and characters. But some minor issues like poor online matchmaking are preventing SSBU from getting the highest score.
Review in Russian | Read full review
Super Smash Bros. Ultimate comes out on top no matter what angle is used to look at it. A game that improves on nearly every single aspect of the series, it delivers on everything it proposes and on incredible levels, making this the best chapter made so far on this iconic Nintendo work which more than a game series, is a tribute to the world of gaming.
Review in Portuguese | Read full review
The newest entry in the Smash Bros series truly earns the title of Ultimate.
Super Smash Bros. Ultimate is, overall, the definitive Smash Bros. experience.
Super Smash Bros. Ultimate delivers on what it promises to the player: a complete package of all things Smash past and present. A lengthy and engaging single player campaign, reasonable gacha mechanics, and a refined multiplayer experience all come together to create the ultimate experience. Although it's not certain if the series will continue or if Sakurai will be back at its helm, Super Smash Bros. Ultimate delivers more than enough to satisfy any gamer's appetite.
Take it from me: you don't want to sleep on Super Smash Bros. Ultimate. Nintendo has knocked it out of the park with this one.
With a massive roster, tons of customization, and more fan service than you can ever imagine, Super Smash Bros. Ultimate is the series in near-perfect form.
Merlin'in Kazanı
89 / 100
Super Smash Bros. Ultimate is one of the best games for Nintendo Switch. Game has 74 characters to unlock, great dynamic arenas and lots of fun. If you are a Nintendo Switch user, this game is a must.
Review in Turkish | Read full review
Super Smash Bros. Ultimate is an impressive package to say the least.
New Game Network
88 / 100
The best multiplayer game on Switch, and the richest, strongest entry in the Smash series, at least in terms of sheer content. Super Smash Bros. Ultimate should prove to be a near endlessly entertaining go-to for friends who want a fun, enduring party game.
For skeptics, the Smash series has a reputation as a chaotic party game. Crucial to this process is that complexity and straightforward fun need not be mutually exclusive.
Review in German | Read full review
Super Smash Bros. Ultimate is a brilliant game with a significant amount of content and is one of the best games of this year.
Super Smash Bros. Ultimate does well to live up to its name, at least where offline content is concerned. It's with the backward, early-2000's era online experience that I take issue. The inability to easily match up with friends, or even those with similar rule preferences, severely hinders an otherwise fantastic fighting game.
Super Smash Bros Ultimate, for all its accessibility and riotous multiplayer fun, may be one of the few mainstream Nintendo games that isn't necessarily for everyone. But that's okay. Because in pursuing its more technical elements and providing its most substantial solo adventure yet, it's hard to see Super Smash Bros. Ultimate as anything other than a series' best.
Super Smash Bros. Ultimate is the most refined Smash yet. There's a ridiculous amount of content here and, if you're a Smash Bros. fan you should absolutely buy this. Unfortunately, the game loses something when it's about anything more than its core local multiplayer experience.
o yes, Super Smash Bros. Ultimate for the Nintendo Switch has arrived at an interesting time in the console's lifecycle. With a wealth of content and polished gameplay it's bound to make more than a few Nintendo Switch owners dust off their consoles to give it a go.
There is more bang for the buck in Super Smash Bros. Ultimate than almost any other game - especially fighting games - since, well, probably the last Smash Bros. When you start lamenting a lack of new stages, hardly any extra music tracks from certain franchises, and a scarce amount of adventure cutscenes, you start to sound overly picky when there are nearly 900 songs, over 100 stages, and the solo quest is over 20 hours long. When so much of what's in a Smash game has been seen before, though, can a fan be blamed for expecting just a bit more? There always seems to be areas that Nintendo doesn't quite expand on - and with the removal of descriptive Trophies whilst using copy-pasted official art for Spirits, and the absolutely pitiful online mode setup and features contained within, it's difficult to say that this really is the ultimate Smash game. Regardless, it is a fantastic celebration of not just Nintendo, but video games in general, and it will provide months, if not years, of both solo and multiplayer mayhem.
Super Smash Bros Ultimate plays to the switch's strengths of quick pick up and play multiplayer battles with friends, but there's enough on offer to keep single players busy too. While it does share a lot of DNA with its predecessors, Super Smash Bros Ultimate is a more evolved and polished version of the franchise and one of the best titles on the Nintendo Switch. The game feels a lot more balanced and considered, but without losing any of the fun. With a dizzying array of customisation, modes, characters and levels, if you're a Smash lover and beat 'em up fan you owe it to yourself to get this game.
Problems aside, this is the best Smash yet, and it would be an understatement to say that the game has so much more. The game IS so much more, and there's so much more coming.
Aspects of Super Smash Bros. Ultimate leave something to be desired (*cough* World of Light *cough*), and more innovation would've been welcome, but when all is said and done, Super Smash Bros. Ultimate is unrivalled as a pick up and play beat 'em up. It's the most fun one can have with friends, and a roaring celebration of all things Nintendo.
Super Smash Bros. Ultimate is equal parts greatness and lacking. The sheer wealth of content and great gameplay is commended but there are big holes in what could be a great game.