Percentile Rank
CrossCode is ranked in the 94th percentile of games scored on OpenCritic.
Rating Summary
Based on 14 critic reviews
OpenCritic Rating
Based on 14 critic reviews
Score Distribution
Scored Reviews
CrossCode shows that the size of a developer and its overall budget doesn't determine the quality of the game. AAA developers can sink all the money in the world into a title, and it may still lack that "special something." That isn't the case here. Radical Fish Games' CrossCode is a masterpiece action RPG by a small-scale studio, and it's damn-near perfect in nearly every way.
Chalgyr's Game Room
9 / 10.0
I've always been a huge fan of .Hack because it let me play an MMO in my solo single player style, offline, and, on my own time. CrossCode I feel has taken this a good notch higher and between the dialog, the dungeons, the exploration, the customizations, the puzzles and the visuals? It knocks it all out of the park for a hell of an experience that shows that the developers truly used their seven years to create something incredible.
CrossCode is an outstanding title that is completely worth your time investment. It is beautiful, compelling and a ton of fun.
A cheeky 16-bit RPG game disguised as an MMO that holds your attention throughout the dozens of hours of gameplay and challenging puzzles
It might have taken a long time to arrival in its full form, but the developers have made the wait worthy.
CrossCode has some annoying bits where improvements could be made, but if you have any interest in retro action-RPGs along the lines of Secret of Mana, then you really need to add this game to your collection. It takes a really long time to open up, but the mid-to-late game offers players a surprisingly in-depth combat system, very enjoyable characters and story, and some clever puzzles.
CrossCode is one of the most endearing and fun action RPGs I've ever played, though it's not without its frustrations.
If you're someone who loves exploring worlds, fast-paced energy-ball action, challenging puzzles and a compelling narratives that will keep you captivated for hours, then this could be your next RPG.
Despite its shortcomings, I think CrossCode is a must play game for fans of RPGs. Its homage to MMOs is too faithful causing CrossCode to inherit negative qualities associated with the genre such as an abundance of fetch quests, and repetitive enemies. However, this same authenticity to MMOs also creates a believable meta-world. The combat, puzzles, aesthetic, and especially the characters all combine to make CrossCode a deeply satisfying game to play, which compelled me to stay with it for over fifty hours. If you haven't already played CrossCode, it is well worth your time to do so.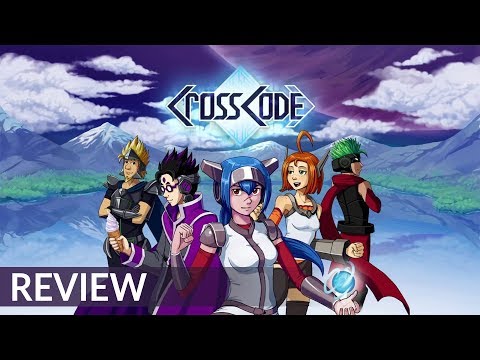 Despite a grueling second half and an incomplete ending, the overall experience is enjoyable; everything it does right more than makes up for a few missteps.
After a long period of development, this may be one of the breakout indie titles of the year.
CrossCode is a beautiful world loaded with puzzles of all kinds. If you can find your center among this storm of separate genres, you might really enjoy this game.
I don't doubt for a second that RPG fans will be happy with "Crosscode". Especially if the said fans also just happen to like puzzles. However, for everyone else though, it will be a gamble at the price.