Percentile Rank
Phoenix Wright: Ace Attorney Trilogy is ranked in the 99th percentile of games scored on OpenCritic.
Rating Summary
Based on 4 critic reviews
OpenCritic Rating
Based on 4 critic reviews
Score Distribution
Unscored Reviews
Scored Reviews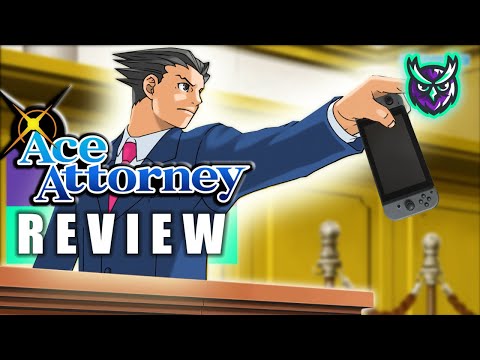 A classic that hasn't had its brilliance diminished by time, brimming with colorful characters and memorable moments, and a presentation that is still visually and aurally attractive.
Review in Arabic | Read full review
NintendoWorldReport
9 / 10.0
undefined.Ace Attorney remains one of my favorite franchises of all time, and I have loved the opportunity to play through the trilogy again on Switch. Though it lags a little in the middle with some less-than-stellar cases in the second game, the Ace Attorney Trilogy is still an incredible story with wonderful characters, memorable plots, and satisfying mysteries to solve. With little more than a new coat of paint, the Trilogy collection manages to be the perfect way to experience the story of Phoenix Wright whether you're a rookie lawyer or a great ace attorney.
Despite a few quibbles that most new players won't even notice, Phoenix Wright: Ace Attorney Trilogy is an impressive remastering of three of the greatest adventure games ever made.