Hungry Baby: Party Treats
Rating Summary
Based on 3 critic reviews
OpenCritic Rating
Based on 3 critic reviews
Spread the word:
Game Information
Available on:
Nintendo Switch
May 24, 2019
Publisher: QubicGames
Genre: Puzzle
Description:

Hungry Baby: Party Treats is a funny and innovative local multiplayer game that can be played by up to 4 players.

As we all know, a hungry baby is an angry baby. So hurry up, after all, you are a delicious treat and your fate is to end up in a child's tummy. You'll encounter murderous obstacles and traps on your way, but every fail and act of greediness gets you closer to victory!

THE GAMEPLAY STANDS OUT FROM OTHER PARTY GAMES AND OFFERS:

- A unique "Try, die, repeat" recipe with Risks VS Rewards ingredients
- Diverse cooperative modes & a delightful campaign mode
- Wide range of characters and special abilities to choose from

Gather with your friends on the couch for hours of fun. Discover a unique take on party games.


Review Data
1
0
1
1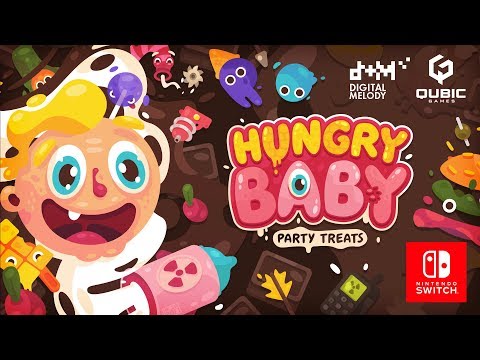 Hungry Baby: Party Treats | Gameplay Trailer | Nintendo Switch