Percentile Rank
Muse Dash is ranked in the 70th percentile of games scored on OpenCritic.
Rating Summary
Based on 13 critic reviews
OpenCritic Rating
Based on 13 critic reviews
Score Distribution
Unscored Reviews
Scored Reviews
Muse Dash is simple, but the polished and addictive gameplay and visuals place it a notch above most rhythm games. A solid library of fun songs and precise beatmaps promises a fun experience, and at a price of only $2.99, it's basically a steal.
Muse Dash is an incredibly addictive rhythm game, especially if you're a fan of Japanese music. The cute characters and visuals match the overall anime-like tone of the game. Tons of songs to choose from will keep you busy for a good chunk of time, especially if you aim to do everything.
Easy to pick up, hard to put down. Muse Dash is a brilliant slice of musical goodness.
All in all, if you love good music, are quick with your fingers and are a fan of cutesy anime visuals, then Muse Dash is definitely something that will keep you busy for a long, long time.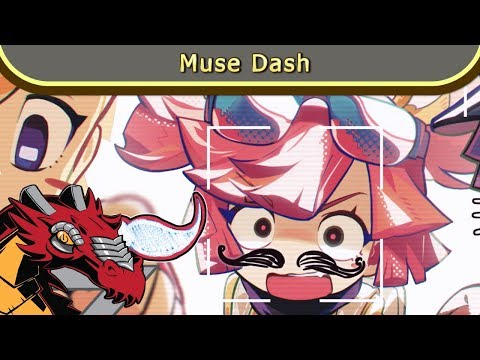 Muse Dash offers enough quality content to keep rhythm game fans busy for a long time
Muse Dash is an exceptional rhythm/action game that thrives on the Nintendo Switch.
Despite the heavy emphasis the game has on the the anime hungolomghnonoloughongous, I still heartily and highly recommend Muse Dash. Once in-game, the more suggestive costumes really don't distract or detract from the gameplay and hey, if you like anime girl chests, all the fanservice is really just a neat little (read: huge) bonus for you.
Muse Dash is a rhythm game and an auto-runner that is full of color and personality. the music collection may not be for everyone though, i felt the game needed a bit more variety.
Review in Arabic | Read full review
Explosion Network
7.5 / 10.0
My hangups remain as they were a year ago with the lack of any big variations in songs genres — even with the DLC all included here — and the cringe-inducing fan-service that's on display. Even with all that said, this is an easily recommended must-buy for Switch owners looking for a music rhythm game.
If you want a quick blast of noise and a fun challenge then is right on tempo. The mechanics might be pretty clean cut but this deleteriously bright beat-down is charming.
Smash enemies and groove to some tunes all while playing as some hip waifus in Muse Dash.
Muse Dash has solid rhythm mechanics buried beneath a serious grind. Those that don't mind a bit of repetition will enjoy their time, but get ready to pay your dues if you're looking to see everything.