Percentile Rank
Creature in the Well is ranked in the 70th percentile of games scored on OpenCritic.
Rating Summary
Based on 33 critic reviews
OpenCritic Rating
Based on 33 critic reviews
Score Distribution
Unscored Reviews
While Creature in the Well looks like a game that would test my might, instead it tests my wits. It's dark, a little bit funny, and it delivers puzzles that are more satisfying to solve than defeating standard dungeon crawling monsters.
Scored Reviews
You could reel off the array of influences you might see in Creature in the Well, but ultimately this is a unique, beautiful game that forges its own path amongst them. Simply put, it's astoundingly good.
Despite some of its flaws, the few hours you'll spend with Creature of the Well will be some of the most satisfying you'll spend in all of gaming in 2019.
As random as it sounds, combining robots, pinball, and hack and slash game play absolutely works. The Creature in the Well is by no means a casual game due to its difficulty, though the slow but steady ramping of skill required and the satisfaction of completing a dungeon section are more than enough to keep almost any gamer trying to beat just one more room.
Nintendo Enthusiast
9 / 10.0
Overall, I had an amazing time with Creature in the Well. It's one of the best dungeon crawlers on the Switch and most certainly deserves to be the pioneer in a new genre that Flight School is calling the "Pinbrawler."
The Creature in the Well is a harsh mistress, but one that's incredibly rewarding to those who push on
Creature in the Well is an undeniably slick and unique experience that blends together action with pinball-like puzzling in a very satisfying way. Whilst the concept is simple, there's a fair amount of skill and strategy required to progress – it'll definitely take a bit of time to master its mechanics, but who cares when the action itself is so much fun? The only real downside is that the game can feel repetitive at times, with some of the rooms you encounter utilising the same ideas over and over again. It's not too much of a bad thing since the core mechanics of the game work so well, but I couldn't help but to feel a little bored during the more repetitive moments. Still, there's a heck of a lot more good than bad in Creature in the Well and it certainly stands tall as one of the more unique titles I've played so far in 2019. It might not be perfect, but it's SUPER COOL and will offer plenty of satisfying action to anyone who decides to play it.
Switching Worlds
8.1 / 10.0
I didn't know how interested I was in Creature in the Well until I've first seen it. I didn't know how much I wanted it until I first played it. Creature in the Well is a mashup of some stellar genres and it serves up a fresh dish of well-balanced gameplay. There's more skill needed here than a simple hack & slash, but the challenge is enough that it feels satisfying at any level. Though some puzzles are rather simple, others challenge you in all the right ways and reward you for it. It's a unique game that remained fun for its entirety and one that begs for more content and/or a sequel. Another indie highlight for the books.
It can be highly challenging at times as you try to focus on multiple different threats, but the game's focus on puzzle-solving is a welcome change of pace to the usual dungeon-crawler.
Thanks to its fun and well-crafted gameplay mechanics, Creature in the Well manages to create its own space towards becoming one of the most original games to arrive in the Nintendo Switch catalogue, and its art style only adds to that impression.
Review in Portuguese | Read full review
Creature in the Well excels. It's launching at $14.99, and considering I've sunk nearly a dozen hours into it, that price seems more than fair, even if the difficulty isn't always.
Though it doesn't always explain things well, Creature in the Well is a fun dungeon crawler that cleverly uses pinball-inspired mechanics in lieu of traditional hack-and-slash combat.
Flight School Studio has created an exceptional world to explore in Creature in the Well. Its prodigious art direction is enticing, wooing players into a unique puzzle game that very much feels like a history lesson on the medium itself. It combines ideas and concepts found throughout gaming into a single, dynamic experience with a memorable antagonist eerily watching your every move. I absolutely love it, but I recognize there is room for improvement. With a bit more variety in design and a fine-tuned difficulty curve, it could have been one for the ages.
I think Creature in The Well is a unique take on the action genre that successfully blends puzzle and pinball mechanics. The gameplay is very satisfying and the world is beautifully animated. You'll most likely be drawn in by Creature in The Well's story which starts off vague and unravels itself into quite the interesting narrative. If you're not the type of person that's willing to make a few attempts to get things right, then maybe avoid this one. However, if you're alright with putting in the time to improve Creature in The Well is a genuinely terrific adventure.
Creature in the Well is a carefully crafted game that combines two genres to create a truly unique puzzle action game. The gameplay loop is addictive, challenging and rewarding. It trusts the gamer to work out its mechanic, which is refreshing, but may frustrate some people. Although it may not have universal appeal, those who are interested won't be disappointed with this game. Flight School Studios had an audacious idea but they stuck the landing. This hits the jackpot and is awarded the Thumb Culture Gold Award!
This game will not change your life, but it will fill many hours of fun.
Review in Spanish | Read full review
NintendoWorldReport
8 / 10.0
The periphery is unfortunately a little maddening, with death gameplay loop and general lack of explanation topping the complaints. My advice would be to not go into it fully blind and don't be afraid to ask for help at the outset. It's well worth trotting through the rough opening to get to the gooey center of excellent genre blending.
What we have in front of us is a successful mix of genres, which guarantees fun and a high rate of challenge, plus a pinch of old-fashioned arcade joy.
Review in Italian | Read full review
Putting Dungeon Crawler philosophy next to Pinball puzzles shouldn't work but totally works here and with some nice visuals and a great soundtrack, it is a small and short fun game for most dungeon enthusiasts.
Review in Persian | Read full review
The Games Machine
7.8 / 10.0
Creature in the Well is a hypnotic flipper 'n' slash with astonishing art design. A brilliant mix that explodes in pure arcade pleasure, despite its dungeon crawling being quite repetitive and little inspired.
Review in Italian | Read full review
Creature in the Well is as unique and original as it seems, but It didn't quietly reach the heights we thought it could reach. the minimalism approach is greatly appreciated, but the game doesn't evolve much beyond its basic ideas.
Review in Arabic | Read full review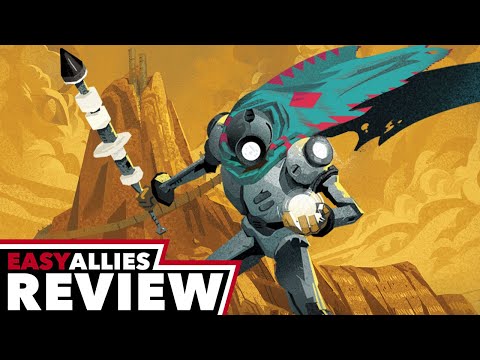 Pinball-inspired dungeon crawler/hack-and-slash Creature in the Well is short, sweet, and satisfying, whatever that word means.
The game is just as addictive as playing a real pinball machine, and the stages last just long enough to comfortably play in short bursts, but the challenge of "just one more run" is ever-present as you repair the giant construct to save the village and simply must know what happens next.
Oblique storytelling combines with comic book art, atmospheric music, engaging "pinbrawler" mechanics, and rewarding dungeon crawling gameplay to create one of the more memorable indie games of 2019.
It won't turn you into a pinball wizard, but it will provide you with several hours of unique entertainment.
Creature in the Well is a unique game the likes of which I have never experienced before. Sure, it steals ideas from here and there, but glues them together in a new way. And while the game is fun for a while and has an interesting world, it cannot escape its repetitive nature and its decision to make every death a chore to walk back from.
Playing Creature in the Well was great because it combined several game styles that I never would've thought to combine. After about four hours though, some of the game's charm started to wear off as the difficulty level started to really spike and the level designs started to become all too familiar. That being said though, I really hope this is not the last we've seen of this type of game! With some different characters and locations, I can see this type of game thrive in the long run.
New Game Network
67 / 100
Having a unique core mechanic is a great start, but finding a way to stretch it out over the entire course of a game is essential, and that's where Creature in the Well can't stick the landing. It offers a smart idea, but one in need of refinement.
Creature in the Well is an interesting take on a familiar set of genres, but it's ultimately unsure of itself and the gimmicks wear off very quickly.
While it has a fantastic high level concept, Creature in the Well quickly realizes it has no idea what to actually do with it and becomes a repetitive slog before long.