Percentile Rank
OlliOlli2: Welcome to Olliwood is ranked in the 94th percentile of games scored on OpenCritic.
Rating Summary
Based on 37 critic reviews
OpenCritic Rating
Based on 37 critic reviews
Score Distribution
Unscored Reviews
OlliOlli2 remains very faithful to the template its forbearer set, down to the additional Spot and Daily Grind additional modes that focus attention on deliberately brief scoring challenges. Cautious as its updates initially seem, it is another superb twitch game, obsessed with the currencies of difficulty, speed and score. Best of all, it manages to capture so much of the movement and feel of skateboarding without ostracising players who have never touched a board in real life.
OlliOlli 2 is an evolution of the series, rather than a revolution, and whilst it may not have as big of an impact as the original, it still introduces some excellent changes, bringing with it numerous little tweaks and improvements.
TotalBiscuit, The Cynical Brit
Unscored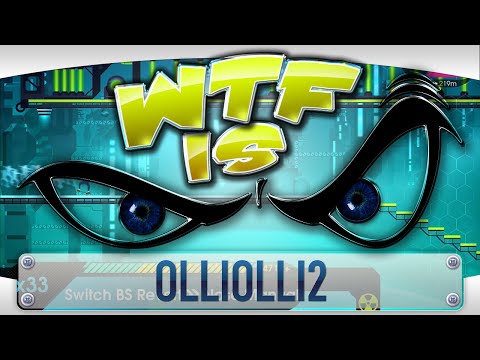 Scored Reviews
After 10 wonderful hours with OlliOlli 2 and taking in everything the game has to offer, there's only one reason why you wouldn't buy the game on release; if you don't have a PlayStation 4 or Vita. While other games may offer a laborious grind to the end, OlliOlli 2: Welcome to Olliwood brings you a new kind of grinding that never gets old and keeps the sparks flying for hours to come.
OlliOlli2: Welcome to Olliwood takes everything that made the original great and improves on it. It's intricate, stylish and a blast to play, setting the standard for what a sequel should be.
With easy to learn, hard to master controls that build up as you progress through the game, and an addictive scoring mechanic that is always pushing you to master the game, OlliOlli 2 is a great addition to any PC gamer's library.
OlliOlli 2 will test you. The controls are simple and straightforward, but success requires precision. Across 50 levels and five worlds, you will trick, you will combo, you will fail, and finally... you will succeed. OlliOlli 2 is a wonderfully tight zen experience from beginning to end. It's worth the price of admission.
If you enjoyed the original OlliOlli, then this sequel is an absolute must-have. For those who didn't play the original, OlliOlli 2: Welcome to Olliwood is the better of the two beasts and will have you kickflipping and grinding all day long. Multiple modes, lots of replayability and a wicked soundtrack create a perfectly addictive little combo.
OlliOlli2: Welcome to Olliworld is a righteous sequel. It's just so sweet. There are gameplay and visual improvements, and they're significant enough to make the game feel like a totally fresh experience when compared to the original title.
OlliOlli 2 is absolutely overflowing with content. It's challenging, addictive, and gorgeous -- an absolute must-have for high score chasers and skate junkies.
Many games attempt to deliver on something that is easy to play but hard to master. OlliOlli 2 succeeds on this and literally welcomes you to prove it.
PlayStation Universe
9 / 10.0
Bolder than ever before, Olli Olli returns with new stages, tricks and a superb tutorial and practice system for folks who may have been dissuaded by the steep learning curve of the original. While no ground-breaking alterations have been made to last year's game, Olli Olli 2 still effortlessly proves itself as the finest skater in years.
PlayStation LifeStyle
9 / 10.0
Cinematic in name and in nature, OlliOlli 2 nails everything that a sequel should aspire to be: iterating on the core concepts of its predecessor by offering a more refined and enjoyable experience. Not only that, Roll7 has crafted a second album to be proud of, one which takes seconds to learn and possibly an eternity to master.
Olli Olli 2 may be incredibly difficult at times but it is also non stop fun. It takes everything that made the first game great and made it even better. If you missed out on the first game, you really can't go wrong with this one. This is a game that I feel that anyone can enjoy and especially those who need an extreme skateboarding fix since Tony Hawk and Skate are now dead. If there is an Olli Olli 3, I anxiously await to see how they are going to top this one.
Despite those minor gripes, Roll7 has easily outdone itself with this one. OlliOlli 2: Welcome to Olliwood is a massive step up from the original game. It's a gorgeous, worthy successor that's even more absorbing and difficult to put down. Get ready for your next gaming obsession.
OlliOlli 2: Welcome to Olliwood is more of the same, but that isn't a bad thing by any stretch of the imagination.
It's always good when you can see exactly where a game has improved over its predecessor, and even better when every part of the game has improved in some way. OlliOlli 2 fits into the latter camp, bringing some brilliant new mechanics to the table and creating a much faster-paced, better flowing, and downright addictive game with some slick presentation and awesome new environments.
It has a feel that no other game really captures, and a flow that's hypnotic within mere seconds of starting up a new track.
OlliOlli 2: Welcome to Olliwood is a solid sequel that manages to provide quite a bit of innovation through its Manual system, while bringing more varied layouts and a slightly smoother difficulty curve. However, it still requires a lot of practice and can prove to be rather confusing when the level and visual design aren't that clear.
Would a game like this ultimately steal months of my life, like some bigger titles? No. But it is super fun to play as the casual – yet deep – game that it is.
In short, Olli Olli 2 is everything a great sequel should be: across the board improvement that builds on the solid foundation of its predecessor without losing the magic that made it special in the first place.
OlliOlli2 has extracted the very essence of skateboarding and poured it into two-dimensional bliss.
Although 'OlliOlli 2: Welcome to Olliwood' doesn't reinvent the wheel as the original game did, as a continuation of last year's skating brilliance it definitely succeeds.
Operation Sports
8 / 10.0
OS refuses liability for any damage that OlliOlli 2 may cause to your hands, your controllers, and/or your entertainment center.
OlliOlli2 adds few changes to the original game's formula, but "more of the same" is enough to make this excellent sequel a consistent joy.
Daily Challenges and split-screen multiplayer and pro-versions of tracks and a really cool soundtrack are all other things that OlliOlli 2 has going for it. It's an improvement on the scrappier feeling original, introducing that one tiny combo-blending manual trick that transforms the game into a profoundly new-feeling and lovely thing.
OlliOlli 2 is a great example of a sequel done right. The developer has been very astute in identifying areas that could be expanded on, tweaked and refined, while leaving the excellent controls, campaign and daily challenges untouched.
Who needs blockbusters when your local indie theatre is rolling out releases like this? OlliOlli 2: Welcome to Olliwood doesn't re-invent the wheel, but its subtle tweaks result in a vastly improved experience; Tony Hawk's promised Pro Skater reboot will certainly have its work cut out if it wants to top Roll7's latest take on the genre. Tight controls, top-notch levels, and tons of content ensure that this sequel makes a clean landing – the only stumble being that its excellent local multiplayer mode isn't quite ready for prime time yet.
If you are looking for a fun time look no further than OlliOlli 2: Welcome to OlliWood
The additions to this addictive series don't radically change what it is about, but rather plug into what the series is already doing so well
I did have fun playing it, and it's a really appealing game in a lot of ways, but the input issues are a significant problem.
OlliOlli 2: Welcome to Olliwood is the Tony Hawk's Pro Skater 2 of side-scrolling skateboarding games. And yes, that's a good thing.
It's tough, unforgiving and initially overwhelming, but hey, that's skateboarding. OlliOlli2 is a glorious platform for self-expression when you nail it, but often it's a bit of a grind.
My biggest problem with the game is that it doesn't even pretend to have some sort of context driving the process; instead, it relies on a very antiquated system of beating one level with the only reward being – GASP! – another level. I don't think every modern game needs an in-depth piece of literature driving it, but I do think we're at a point in the evolution of games where there needs to be something to give people a reason to keep playing, beyond more arbitrary levels.