Percentile Rank
Evolve is ranked in the 60th percentile of games scored on OpenCritic.
Rating Summary
Based on 94 critic reviews
OpenCritic Rating
Based on 94 critic reviews
Score Distribution
Unscored Reviews
Rock, Paper, Shotgun
Unscored
Don't underestimate how clever and how careful Evolve is, and just how many deeply different elements it genuinely manages to balance. But sadly that's not backed up by a huge amount of personality.
A fun multiplayer distraction with a twist, if you've got the patience for some lackluster modes. Try it.
TotalBiscuit, The Cynical Brit
Unscored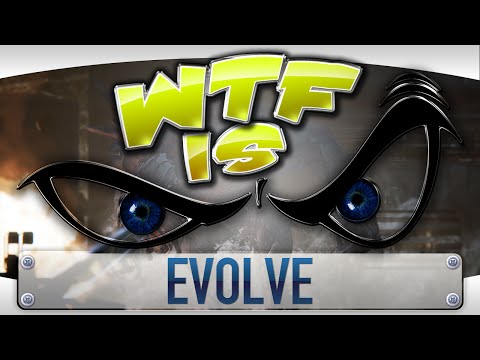 Under the right conditions, Evolve emerges from its chaotic approach as something sublime. But there are too many moments where I feel like a skinny 17-year-old kid hopelessly trying to guard LeBron.
Eurogamer
No Recommendation / Blank
No Recommendation / Blank
Feb 15, 2015
This is a shooter with ambition, designed with skill and craft, and rich with tactical possibility. If it had the punch and physical feedback of some of its less-intelligent genre mates, Evolve could have been a classic. As it is, we'll have to do with a monster with plenty of bark, but not quite enough bite.
A solid multiplayer experience that's fun to play over and over again until you've mastered it.
Evolve creates a spectacular first impression that grows dimmer over time. Once the novelty of its asymmetrical multiplayer wears off, you're left noticing all the areas where its ambitions aren't quite met by reality.
Do yourself a favor and pick-up Evolve at some point; you won't regret it.
Scored Reviews
Turtle Rock Studios' brand of Asymmetrical Multiplayer in Evolve is right up there with the very best that we've seen, with a complimentary presentation to match. For anyone looking for a reprieve from military shooters, Evolve can be an exhilarating change of pace.
I've had a lot of fun playing Evolve; it's well-balanced, satisfying and wonderfully tense at times. Some elements of the game don't quite match up to the core concept, the maps and the progression system in particular, but it's not enough to hinder the appeal. I hate myself for saying it, but I can see why Turtle Rock has taken the super-DLC route for Evolve. They're going to have a lot of hooked gamers by the end of February, and more than a few that'll be willing to part with yet more cash. That, I think it's safe to say, will be the most important measure of Evolve's success.
Tactically deep, and bursting with character, Evolve offers a level of nuance rarely found in multiplayer shooters.
From the jaws of defeat to glorious victory is an ever-swinging pendulum in Evolve; a constant back and forth filled with blood, teeth and bullets.
Cheat Code Central
4.5 / 5.0
Overall, I've had fun with Evolve for the time I've had it so far, and I'll probably have a lot more fun as time goes on, as much or more fun than I had with the Left 4 Dead series. If you are looking for a new shooter that is like nothing else on the market right now, it's definitely worth giving Evolve a shot.
Evolve is a strong co-op title that rewards good teamwork with an amazing experience. Plenty of variety in classes and game types makes every round something new.
Evolve definitely had big expectations to live up for but thankfully developers Turtle Rock Studios have successfully delivered the next big multiplayer epic with flawless gameplay, great characters and a truly powerful monster that kicks severe butt! Sure it does have some parallels to Aliens or Predator but in my opinion, the gameplay is far superior and is easily one of the best multiplayer games that is more than just a first person shooter.
Evolve may not be as fleshed out as other multiplayer shooters, but it's still one of those rare games that chases after something different and actually succeeds. It's built for incredible, player-driven stories; when you just barely triumph over a level three monster, or when you wipe out a group of hunters within a few minutes. Our biggest fear going into Evolve is that it would only be fun in short bursts, but every time we play the session lasts for hours. Even now, there are still so many things we want to get better at and experiment with. Needless to say, we're going to be hunting on Shear for the foreseeable future.
Evolve captures the imagination of our childhood and brings it to life. It does so with a complete sense of being there, as much as can be had in a game. It's great, but perhaps a bit too expensive.
PlayStation Universe
8.5 / 10.0
With its balanced class-based, teamwork orientated gameplay, great graphics and slick mechanics that keep you playing into the wee hours of the night, Evolve itches that competitive urge and feels a lot more evolved that your standard, run-of-the-mill shooter.
The 4v1 formula is original but inherently limited; how long Evolve holds your attention will depend on how much you enjoy the hunt.
When it all comes together, Evolve is the finest vehicle for the player-driven narratives developer Turtle Rock covets, but inevitably pacing can be an issue.
Evolve offers players a chance to tame the wilds of an alien landscape. Only it's never really quite clear just who is the hunter and who is being hunted.
All in all, Evolve is going to be a game that gives back what you put in. If you can team up with some friends, or some random players that know what they're doing, you'll have a fun time with the hunters and it'll lead to some intense battles. If you get one or two that want to play it like Call of Duty, however, you're going to find it a frustrating experience. Hopefully as time goes on, the player base will collectively learn the "right" way to play the game, and as they do, it'll become a much more robust environment for everyone. It's the same issue with every online-focused title, and Turtle Rock seem to be committed to ensuring that the playing field remains level. Hopefully they will prove to be just as committed in keeping the game fresh with new maps and modes as well! Arguments about DLC structures aside, Evolve is a fun take on traditional class-based multiplayer. Whether you decide to be the hunter or the hunted, there are plenty of moments in Evolve that will have you on the edge of your seat, and as long as you play to your class, you'll have a good time. Whether the legs are long enough to keep the game running for an extended period of time remains to be seen, but as long as they can keep it as fun as this, I've not got many complaints at all. And that, I'm proud to say, is an entire review without saying that "Multiplayer has evolved", or any other terrible puns.
Evolve is easy to recommend to anyone looking for something different in the world of big-budget shooting games. Though the game is at its best when you can play it with friends, it also has plenty to offer for single-player gamers. You need to be ready to lose a half-dozen matches while you figure out how Evolve works, but this is a game which will absolutely reward your patience with hours and hours of fun.
Evolve accomplished what it set out to do, and I am having a blast learning all the concepts it delivers. As long as I have friends to play with, it will continue to be in my rotation of games to play. My only concern is fatigue setting in with some players, and the base dwindling. This will kill the game, as playing solo is simply not the route to go.
Evolve is a great game in my eyes, especially for a free game. I had a lot of fun playing it. Though I enjoyed playing as a Monster, I much preferred playing as a Hunter.
A refreshingly asymmetrical FPS with terrific competitive depth, but the thrill of the hunt eventually begins to wane.
In the end, Evolve is a wonderful concept that boasts a surprising, appreciated amount of variety and strategy. Many may not anticipate the level of depth and practice required to really be proficient, which is why some shooter fans might feel a tad misled. Then again, I hesitate to even call this game a "FPS" because it's just so much more, and it's different when playing as the Monster.
Evolve is currently the best multiplayer experience I've had in a VERY long time.
When Evolve is at its best, it is one of the greatest co-op experiences ever crafted. Few games require so much teamwork and are as satisfying when everything falls into place. Conversely, it can be a complete mess when played with hunters that are incompetent or not playing their position. If you have a group of friends that are willing to put in both the financial and time commitment for Evolve then there is no reason not to buy it. Otherwise your mileage will vary.
With the ability to play as a monster against a human team, Evolve offers something unique – and surely one of gaming's best-ever tribute acts. When you're fleeing from the hunters and get trapped in their containment field, swatting desperately while looking for an out, you think back to those Power Pills and how far we've come.
Fortunately, the hunts in Evolve stand out as the game's greatest strength. There's no denying that some players will find the formula repetitive after a short while, and the lack of other great game modes contributes to that repetition.
Evolve is a brilliant concept that, when matched with the right players, can be a lot of fun to partake in. The many unlocks and well-balanced characters build upon that at every step. That being said, simply finding random people that know how to properly strategize is hit or miss, at best. But when you do find the players, or pair up with friends, Evolve can produce some unforgettable excitement that is unlike any other multiplayer experience out there.
Though its long-term ability to survive has yet to be seen, in the short run that this first-person shooter has been out in the wild, it's already proven itself as a beast of a different color, and one that certainly will provide thrills and the joy of the hunt for anyone looking to stare right back at it.
Like Left 4 Dead before it, Evolve is a game that feels slightly under-nourished at times, but which takes the crummy old co-op FPS wheel and totally re-invents it.
That is of course, if the community remains active. Reviewing games that focus themselves so centrally on a mutliplayer environment is difficult.
If you're prepared to embrace its intimate teamwork requirements then Evolve supplies a rewarding multiplayer experience.
The class-based rewards, compendium of achievements, and the adrenaline of capturing and killing a trophy monster makes for a compelling game.
Evolve offers something different, even if it doesn't always succeed
Evolve is really good fun. With its four-player co-op matches sharing so much base DNA with Left 4 Dead, it's great that it feels like something completely different. It still shares that pace - extended moments of quiet followed by massive bursts of excitement - but provides it in a very different manner. There's not a huge amount of content in Evolve compared to many unlock-led games, but by keeping things tight the game always stays focussed on what's important: the thrill of the hunt. The almost absence of variety in the map design may well hack down Evolve's lasting appeal, but what's here in the main game is perfect for many great hours.
The previous limited releases of 'Evolve' have allowed Turtle Rock and 2K to fine-tune the server performance and gameplay. Everything hums along nicely now except for the occasional matchmaking drop, and the 4v1 cat-and-mouse formula works very well. Playing as a hunter is fun and playing as the monster is fun. There are some issues with repetitiveness, but this is one of the best asymmetrical multiplayer shooters in recent memory.
While the game is most fun when played with friends or a team with communication in the strength column, it's just as enjoyable to get into a solo match and hunt, be it a monster, or hunters.
In any event, I do think Turtle Rock is on to something. And although I don't think the game's balance is tuned where it should be, they are rather close.
Evolve is a game that walks a fine tightrope of success and failure with its setup. Luckily it manages to stay balanced and become a worthwhile purchase.
At its best, Evolve is tense, thrilling and what pundits like to call a game changer, with periods of frantic hunting/fleeing punctuated by explosive confrontations. At its worst, nothing comes together and it all feels strangely flat. With time and experience, we're seeing more of the former than the latter, and all the parts are falling into place. Our only concern is that the core Hunt mode could eventually grow stale with repetition, and that games mixing in the other modes are harder to find than they should be.
Aside from the all but obvious graphical leap that this generation of gaming hardware grants us, it's nice to see fresh ideas in terms of gameplay. Evolve and last year's Titanfall are two examples of such originality. While it took the latter a while to get into its stride, it's nice to see Turtle Rock hit the ground running with a surprisingly competent shooter. All of its elements such as the various class options, environmental hazards, and a slew of monster skills come together to make Evolve a frantic, fast-paced game whose appeal is hard to shake off. Barring the quirky progression system that betrays its depth, there's very little else that's wrong. If you're burnt out playing modern day first-person multiplayer shooters, you may want to evolve to better things.
Geeks Under Grace
7.8 / 10.0
If you're looking for a good story-driven game, this probably isn't for you.
When the pieces come together as they're meant to, Evolve is satisfying in a bone-deep kind of way.
Evolve deserves its time in consumer hands and is a game that should not be so easily forgotten, but it does need some work to regain momentum.
Readers Gambit
7.5 / 10.0
Evolve is a content light asymmetrical multiplayer game that asks far too much from its players, often requiring an organised group to get the full experience. Without any singleplayer content, it is a hard sell to anyone individual.
Despite repetitiveness in modes and characters, Evolve offers replayability thanks, in part, to its addictive competitive nature.
PlayStation LifeStyle
7.5 / 10.0
We're still in the early days of Evolve. There are still free characters, weapons and abilities to unlock for most of us. While the lack of a real story mode may upset some, most people who purchase this game are doing so for the multiplayer, plain and simple. On that front, Evolve impresses when things go as planned. Get a group together, work as a cohesive unit, and have fun blasting those ugly aliens to hell and back. Or play as a Monster, alone but oh so badass. Evolve has a hint of greatness, but a lack of content at launch and a jarring amount of premium launch and planned DLC hold it back. What we have here is an evolution of the Left 4 Dead formula, not a revolution.
Post Arcade (National Post)
7.5 / 10.0
It's not without quirks, but Turtle Rock's new alien-themed shooter makes for a refreshingly innovative entry in the lopsided shooter genus
Evolve offers an excellent mix of competitive and cooperative gameplay but it is buried behind a muddled progression system and lengthy matchmaking / loading times.
At its simplest, Evolve is one of the best new ideas to be turned into a game of recent times, invoking so many monster and alien films along the way. Its attention grabbing hook can only take it so far, though, and Evolve needs you to persevere through the first few hours as you get to grips with the hunt and learn how to play the game. Admittedly, it can be hit and miss when paired up with AI players through matchmaking, but as with so many games, it can be pure gold when played with friends.
Some interesting new approaches to classes that are now familiar, the DLC brings some cool things to the table. While it can't fix the core issues with the game, it adds some fresh content for those who are still playing and looking for something new.
Evolve is a game that perpetuates and demonstrates the fun of online cooperative gameplay. Whether it's the A.I. combatants or online friends there's excitement to be found. Since the game relies on its multiplayer as its bread and butter, it's going to have to do a lot more in the long run should it hope to sustain any longevity.
Evolve is a novel take on the cooperative and competitive multiplayer genre. The game is packed with interesting ideas but some work better than others. The fact that characters are locked at the beginning weighs it down by a wide margin and the erratic matchmaking also puts a damper on the whole thing.
When 'Evolve' hits all the right notes it succeeds at delivering a tense and dynamic boss battles, but if just one thing goes wrong it loses its appeal rather quickly.
[C]onsidering some of the subpar game modes, I can't help but feel this package could have been something bigger.
Finally the 4v1 multiplayer shooter Evolve is here! With the game being primarily developed for online play, just how much fun and life is there to be had in the game from the team that brought us the awesome Left 4 Dead series.
Yes, Turtle Rock has a proven track record with Left 4 Dead, and I do enjoy a good player vs. player game every so often, what I can't quite decide on is if Evolve is going to live up to its heritage and grow on people enough to still be relevant in a few months or if it will succumb to the Titanfall effect: Hot out of the gate, but assuming room temperature not long afterwards. My head hurts.
Evolve has rare highs hidden amongst tedious lows. When the title hits its stride, it is easy to see why it was designed in this way. Hunting down and killing a Monster or successfully overwhelming Hunters through clever hit-and-run attacks is amazing. Unfortunately, far too often, the game devolves into long, boring periods of wandering around followed by brief, intense moments of excitement. It might be a realistic depiction of hunting, but it doesn't make for engaging multiplayer gameplay. Playing with friends helps alleviate some of that, but it also means Evolve isn't something you can pick up and casually play. Add in some balance issues and a general lack of content, and Evolve is a difficult game to recommend. There's a very fun core game here, but it's so buried that most players won't find it.
Much like Titanfall, Watch Dogs and Destiny, Evolve likely serves as a good proof of concept for what will probably be a superior sequel. Turtle Rock's unique title has enough novelty to capture player interest for the next few weeks, but it is not a Left 4 Dead level game that will keep everyone engaged for years on end.
In short: not quite the evolution in multiplayer gaming we hoped for. Get friends together or good all-round players and Evolve can be a blast, but anything less than that and you'll be bored in far too short a time.
Evolve is brilliant in the right circumstances and with the right people, but it's hard to unreservedly recommend to everyone. Those with dedicated teams will get the most out of the game while those in matchmaking will find mixed results. Still, Turtle Rock deserves recognition for attempting - and almost nailing - such an ambitious project.
In emphasizing level progression, skill growth, and unlockable characters, Turtle Rock smothers Evolve's premise.
Fun, if overly frantic, Evolve is a genuinely unique online offering. Its intriguing ideas don't always pay off, and content-wise the game is a little bare bones, but hey, monsters!
New Game Network
68 / 100
Evolve can be good fun. But between those moments of entertainment, the experience is often interrupted by unbalanced mechanics and matches that are over before they begin.
There's an ambitious and wonderfully tense multiplayer game hidden somewhere deep inside of Evolve, and on the rare occasions you can coax it out with perfectly balanced teams and a little luck, you'll understand exactly what Turtle Rock was aiming for. More often than not, however, you'll find yourself stuck in another dull and lengthy traipse through the jungle with an unsatisfying and lopsided payoff, made all the worse by a lack of substance or long-term appeal.
Evolve is fun when it works but has a habit of being hurt by its own ambition. Play with friends to get the best out of this game.
If you have a solid group of five you can count on to play with at all times, Evolve might be worth a look. With some balancing, I could even see Evolve becoming quite popular among the hardcore e-sports types. For the rest of us who just want to jump in and have some fun, I'd recommend looking elsewhere.
The Jimquisition
6 / 10.0
As an overall game, it offers a basic shooter with a nice gimmick, and I do think you can gather some friends together to get an afternoon's worth of laughs out of it. I don't believe there's enough mileage to have those laughs regularly, though, and certainly not enough to where I'd recommend rushing out and getting it so soon after launch.
If you can find four people who are willing to sign a blood pact to convene for a ritual night of Evolve once or twice a week, then by all means enjoy the hunt (and where do I sign?). If not, you have to ask yourself if you are really prepared to deal with the peaks and frequent valleys of the experience. Personally, I think there are better ways to spend your time than gambling on a decent match, hoping one or two of your friends can make it on sometime over the weekend.
Endless jogs through and hiding in forests and combat that wasn't satisfying for all its vagaries made Evolve palatable for me only in small doses. It was nothing I wanted to play for extended sessions.
Evolve is somewhat difficult to recommend outside of a fairly limited context. The core gameplay is great, but everything surrounding it is problematic. As Bob says in his second opinion, hunting a monster with a group of friends really is sublime. But its attempts to add value outside of that core mostly fall flat, and its lasting appeal is hurt by the inherently problematic nature of random co-op and the rather shallow pool of available monsters (unless you're willing to shell out the extra money for a Behemoth). It may have been beyond Turtle Rock's resources, but Evolve really could have used a single-player campaign. Without it, it feels unfortunately limited—a single great idea buried under matchmaking queues, unbalanced A.I., and underwhelming tertiary modes. It may eventually be a lot more; but for now, Evolve's weaknesses outweigh its strengths.
Evolve can flourish when you have a team of dedicated friends ready to play, but those rare moments of brilliance spent fighting against the monster are simply outnumbered by the moments you spend fighting the actual game.
For all its promise of revolution, Evolve seems to consistently trip where its spiritual predecessor – Left 4 Dead – seemed to excel. The balancing is actually too good, causing it to fall apart when someone doesn't play correctly. The monster gameplay is pleasantly the best aspect, but feels undercooked anywhere else but Hunt mode. This is surely a game that'll only improve as its community stabilises, but right now it's hard to recommend unless you've got a group of willing friends.
[I]n the end, that [amazing] moment felt like lighting that Evolve can't quite figure out how to get into the bottle.
In a vacuum, Evolve is a game that had a lot of potential but is let down by a serious pacing problem and overwhelming finales. In the real world, it is a fairly competent shooter saddled with an unsettling approach to DLC, bolting on the MOBA costume DLC model to an already full priced game. Evolve is a mutation in the wrong direction.
As it stands, it's a game that could really benefit from some additional content if it's to evolve into the next must-have multiplayer shooter.
Sadly, Evolve stumbles onto the scene and right into the unmemorable category of unremarkable mediocrity.
Evolve convolutes its simple idea with too many mechanics, dulling what should have been a great experience.
Evolve is a handsome, smart and hectic eat 'em up that's surprisingly difficult to recommend. What could have been an underground smash as a budget download has been spread thin to justify a AAA price, leading to grave concerns about its glacial progression, value, longevity and DLC strategy. Though still utterly fantastic under optimal conditions, Evolve asks far too much for an inconsistently enjoyable experience.
Evolve's premise is never capitalized on, although it's strong core is notably well done. However, appeal is low in long term appeal and high in gratuitous DLC.
In sporadic bursts, Evolve can be outstanding. But its design depends upon uniting players of idealistically equivalent skill levels, and it struggles to consistently do so. The game's gated progression system is superfluous and, at times, actively harmful to positive team-play.
A great idea in theory, but in practise the novelty wears out extremely quickly, with a serious lack of variety in game modes, maps, and tactics.
The Angry Joe Show
5 / 10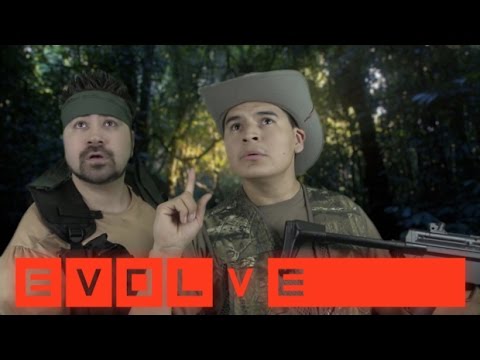 The odd way for Turtle Rock to hide away its characters and the occasional tech hiccup can put a big dampener on these experiences though, as well as the inevitable boring matches you may find yourself running into.
Whilst currently the only way to gain silver keys is by playing the game, the fact you can buy perks (which improve your character) with a considerable amount of silver keys, and the fact that certain monsters are just upgrades of others, makes me worry for the future of the game. It might be free to play, but it looks like it may be pay-to-win.