Percentile Rank
Mad Max is ranked in the 41st percentile of games scored on OpenCritic.
Rating Summary
Based on 99 critic reviews
OpenCritic Rating
Based on 99 critic reviews
Score Distribution
Unscored Reviews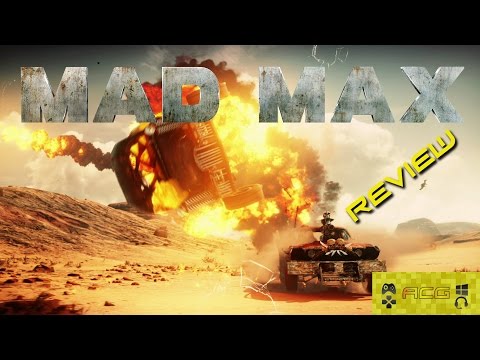 Like Shadow of Mordor before it, Mad Max sees Warner Bros thoughtfully apply its filmic property to an open world.
Mad Max is a fine open world game with a seemingly large budget; however, it never really stands up tall enough among all the other much better stuff out there
An overlong, overstuffed adventure with some nice scenery and decent car combat.
TotalBiscuit, The Cynical Brit
Unscored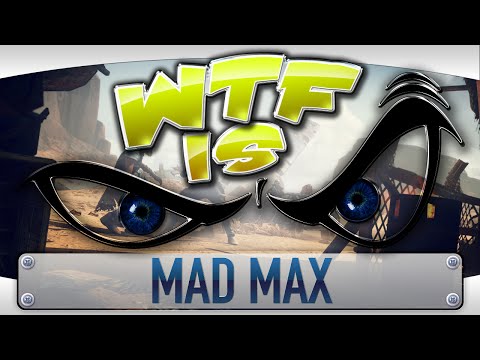 More than the carefully constructed language or the fidelity to a story that doesn't need to be told, Mad Max is at its best when it offers some of that silence its hero swears to seek. It's when Chumbucket shuts up, when no deals need to be bartered, when you can just drive—just you belching out fire and black smoke across the highways, shiny and chrome.
Rock, Paper, Shotgun
Unscored
What you have here is a decent, if flawed game. And it's been released into a market with some really stunning games in the same genre. If you've bought it, and are playing it, the chances are you're having fun and not regretting the purchase. You would, of course, tick Yes when asked if you like it. So would I.
Birth. Movies. Death.
Unscored
There are moments when I f***ing adore Mad Max, and it feels awkward to attack it for trying too hard. But I really think The WB Open World Game is the wrong genre for the license, or at the very least the wrong application of genre.
Scored Reviews
Rectify Gaming
9.5 / 10.0
Mad Max the game isn't only a fantastic time, it's a great addition to the franchise, and one of the few games that completely destroys the expectations that a movie based game has to be bad. Mad Max is bad to the bone… but in all the right ways.
If you allow yourself to get lost in the world of Mad Max, you could easily spend around 40 hours in this game as you explore this world, search for valuable scrap and upgrade your abilities as you seek our additional quests and bonuses. Even though the third person mode as Mad is a little dull at times, the hand to hand combat is flawless as are the spectacular vehicle battles. In the end, Mad Max is a great addition to the open-world action adventure genre that is as slick and memorable as the Hollywood blockbuster film, Mad Max Fury Road.
Mad Max is an engaging rampage through a brutal world of depravity and loss that urges you to probe every ugly corner.
With so many other fantastic open world adventure games on the market and as we head into the busy gaming season, there stands a good chance Mad Max gets lost in the shuffle, which would be a shame. Mad Max' glorious vehicle combat and unrelenting upgrade system lends itself to a game you can easily soak 50 plus hours into.
Mad Max's frame may be built from familiar parts, but that doesn't mean there aren't enough surprises under the hood to make for a furiously enjoyable ride.
Cheat Code Central
4 / 5.0
For me, the monotonous grind is satisfying because each small measure of success reaps a tangible reward in the form of a personal or vehicular upgrade. This may not grant each player the same pleasure, thus I would recommend Mad Max to fans of the series and those who enjoy what fruits and failings an open-world action game offers.
While overall Mad Max borrows from past titles like Batman when it comes to combat, or Far Cry when it comes to the design of its open world and its activities, it still manages to stand out through its car combat. The story is also pretty compelling and manages to keep you invested even if some of the missions get repetitive after a while.
Mad Max will probably not be for everyone, especially for those who are pining to find some kind of innovative leap forward for the open-world genre. Avalanche has provided an intricate, fleshed-out interpretation of a world I didn't think would get a chance to have its day in the video game sun. The good things done here, despite the lack of that one killer thing,should give fans something that Max himself might not have: hope for something better.
There's definitely a sense that, like Max himself, Avalanche's latest game has been left alone to find its own way to greatness. But the studio has given the series the attention to detail and authenticity that it deserves, and this is without doubt one of the most punchy examples of gaming post apocalyptia in quite some time.
There's a great, yet flawed, game here. The open world is a joy to explore, but grows tiresome for those who want to get 100% completion. Combat is fun and brutal, but not varied enough to stay interesting long term. These flaws are not enough to highly impact the end product, thankfully, which manages to be a superb open-world experience, with a real unique style and character.
While it might feel familiar to those that have played other open-world action games, Mad Max presents the universe of the films perfectly in video game form. Vehicular combat especially will please anyone looking for adrenaline fueled gameplay, but more could have been done to differentiate the experience from other titles.
With it's great visuals, film-like appeal, and incredibly fun and engaging car on car combat, there's a lot going for it. I give it a solid recommendation for any fan of the film series or of open-world, car-heavy games. Maybe it isn't everything it could have been, but it sure as hell isn't the typical film-to-game disasterpiece that many gamers might expect by now.
Whether you're a fan of the films or just open world games in general, this is a title that's well worth a look.
Mad Max is a solid game. There's a lot to do and barring looking through every piece of rubble like myself, the game's story is fun and keeps you entertained. Throw in some massive car carnage, excellent brawls with ten or more enemies, and beautiful graphics and it completes the package nicely. My only wish is there was more to do in the world than just driving to mission markers to look for scrap or other assorted items. Things like the warbosses were wonderful additions, but I felt like the bulk of my time was exploring old shacks and boats to find some scrap for upgrades.
A game that should become a cult/sleeper hit of 2015. Not perfect by any means, but great fun for the most part.
If you are like me, who absolutely loves the franchise, loves the world, and loves the setting of the game. Then you can expect 50+ hours of video game entertainment, which is money well spent in my books. Mad Max isn't only a fantastic game, it is a great addition to the franchise, and one of the few games that completely destroyed my expectations that a movie based game is always bad. In the end, despite what some mainstream reviewer might have you believe. Mad Max is a great addition to the open-world action adventure genre that is as slick and memorable and would make the creators of Mad Max Fury Road proud. So if you are on the fence about this game, I recommend you go get it now as I can't recommend it enough.
Mad Max may wind up a victim of its busy release window, but it doesn't deserve to. It's a bombastic blast of thrilling vehicular combat and open-world destruction, only slightly marred by uninspired on-foot combat and limited ambitions when it comes to scope. It may not be the most refined open-world title out there, but it never gets too pretentious and crucially thriving in the wasteland is simply great fun.
Mad Max might be formed from familiar parts of other games, but the car-wrecking, skull-cracking chaos it creates is a rewarding and expansive adventure.
An enjoyable game with a stunning world, familiar combat and interesting driving. Falls short on the story development and somewhat repetitive gameplay. Worth a shot after the slower summer days if you're waiting for some other games to release closer to the end of the year.
While the gameplay is solid and Avalanche Studios did a great job digitally creating the Wasteland, Mad Max starts off slow in the story department and may turn off potential players. However, if you stick with it, you'll finally get the Mad Max you were expecting.
New Game Network
78 / 100
Despite a lack of innovation and some repetition, Mad Max is a consistently entertaining and utterly stunning open world game that will keep you driving late into the night.
Mad Max is a fun ride, even without a deep, rich storyline. It won't change the minds of anyone who doesn't love these kinds of open world games, but for those who do, Mad Max will hit that addictive spot to clear all of the map blips.
A great fun game that fails to provide enough progression on it's mechanic. Nonethelesss you'll find a game that is as big as easy to play and beautifuly crafted, which is faithful to the universe created by George Miller.
Review in Spanish | Read full review
Satisfying car combat and a beautiful wasteland mostly make up for repetitive melee combat and lackluster story.
Loads of fun to be had in this great game, though there are other open world games that deserve your attention more... But you should probably spare some time for Mad Max, too.
Mad Max is a serviceable and enjoyable beginning to what I hope will become a series of games set in this world. Every legend needs to start somewhere, and the basics of greatness are here. Max and his Magnum Opus just need a bit more tuning and the helping hand of a good Blackfinger to get into true fighting shape.
Mad Max catches the style of the template well, but relies too much on the proven and fails in the long-term motivation.
Review in German | Read full review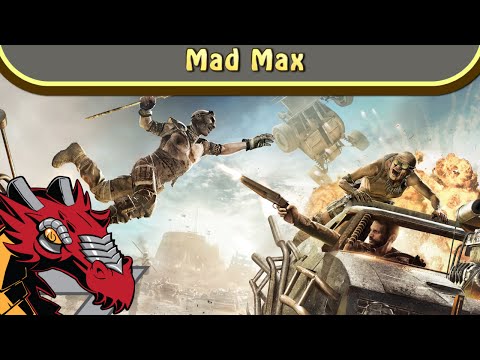 Mad Max isn't a terrible game — it's actually well crafted. The problem here isn't that it's broken or unplayable but that it's just boring. It feels a game that should've released three years ago when designers hadn't mastered the open-world formula or reiterated on it hundreds of times already.
Mad Max can be a very entertaining game, especially if your expectations are in the right place. There's a lot of fun to be had in the wasteland; careening over the sand and blasting foes, laying the prodigious smack-down with fists and shotgun, and upgrading and improving the always-cool Magnum Opus. The control for both driving and melee combat is just about right and the combat mechanic is a tried-and-true system.
Mad Max is a solid, if slightly unremarkable open-world game that does a good job in replicating the atmosphere and tone of the movies, and the character's essence, but fails to provide any real excitement beyond its vehicle-based combat. Exploring the Wasteland can be a boring affair at times, but if exploring Max's relentlessly bleak world sounds like your cup of tea, you'll probably love Mad Max. Still, it's hard to shake the sense that this could have been better.
There's one enemy that even Max can't overcome however, and it defines the entire Mad Max experience: repetition.
Avalanche Studios have managed to create a game that is true to its inspiration, while offering all the hallmarks of a AAA game.
Mad Max liefert ein actionreiches Erlebnis für Fans von schnellen Autos, Bärten und Spielen wie Batman. Durch die wiederholenden Aufgaben, die schwache Story und die fehlenden Herausforderungen gegen Ende des Spiels, bleibt der Titel aber trotzdem weit hinter den Erwartungen und endet nur als netter Spaß für Zwischendurch. Avalanche Studios hat hier leider sehr viel Potenzial verschenkt.
Review in German | Read full review
A fun game with a few nice touches that is let down by lacking any real wow-factor. Nonetheless, worth your time if you're looking for a well designed and executed open world game.
Mad Max fans may enjoy cruising through the post-apocalyptic world, but the repetitive side activities start to grind
Mad Max is a flawed experience, but its late game character moments and beautiful wasteland save it from being purely mediocre.
Mad Max is probably the best example from the past few years of games that were released on the wrong date. There are moments in the game that will bring a broad smile to your face and leave you feeling incredibly satisfied, but at the same time you'll sit there thinking "Man, I wish there was more variety". For all the comedy, action and genuinely beautiful visuals that the game throws your way, some of the flaws will bring you back to the barren wasteland with a bump. It's a game worth playing, and I really enjoyed the highs that the game has to offer, but it's hard to recommend picking this up over a lot of titles that are out in this horrendously busy period. Unless you like Australian accents. In which case you won't find a better game this year.
For a game based on a move, Mad Max was a surprising treat. The vehicle combat was a lot of fun and very intense once you have unlocked the upgrades.. The melee combat also works quite well and makes the base attacks really enjoyable. The story is nothing to sing about, but does a good job at filling you in on how the world works now that modern civilization is a thing of the past. The visual quality is ok, but regular and severe frame rate drops impact the game quite hard when the action is heating up. Base and fortress attacks will keep you entertained for a while but the work to build them up to the point where you can make use of them is a waste since you have to leave the area once it is complete.
Mad Max is a delight to play and will have you chant "what a lovely day!" across the fury road, but once the dust settles, you'll find deep down a hollow and dull open-world, with a somewhat mediocre and grindy core design doing nothing original. It's only redeemed by its vast sandstorm swept visuals and well executed vehicular combat.
Readers Gambit
7.5 / 10.0
Mad Max is another generic open world game tossed on the ever-growing pile of open world games. Even with its unique setting and stunning visuals, Mad Max is very much a game of fetch quests and tall towers.
PlayStation LifeStyle
7.5 / 10.0
It has fun melee and vehicle combat mechanics, and it has an engaging upgrade and customization system in place. While things did begin to feel old after a while, players can still get many, many hours out of the game before that happens.
Max, in the game, could be anyone. There's no story. He's just a reason to drive around a desert, crashing into things, blowing things up, and fighting. Not that I've got anything against that. Mad Max provides plenty of enjoyable hours of crashing into things and fighting. But, for a desert wasteland there is an awful lot of gasoline, I never got close to running out.
Mad Max doesn't break a new mold for open world games or feel like an epic cinematic experience, but it's nowhere near being a cheap movie tie-in either. It's fun to build your car, wreck some things, and explore the wasteland, and it's clear that a lot of attention has been put into building this world. Even when you've been through dozens of bandit camps, it still has a way of surprising you with what's around the next corner. Sit back and enjoy the ride.
Some of the best car chases in recent gaming memory and a stunning post-apocalyptic world, although when Max gets out of his car he becomes more mediocre than mad.
Despite the mundane plot, there's plenty to do and distract yourself with within the game world and any fan of the Mad Max franchise will definitely get the Mad Max experience they want from this game.
A solid sandbox adventure, lacking in the chaos and madness that the title and license would suggest.
Mad Max is obviously a licence close to my heart, and The Road Warrior is my favourite tale in the franchise, so it could be considered unfair to have judged the game how I have, but there are definitely some glaring issues here that make the product schizophrenic in its licence representation. When applying played-out tropes, however, it actually works through the game's size and goals, and is easy to enjoy -- just as long as you forget the past and embrace the present.
It's not that Mad Max is bad. It's just the latest in a long line of Ubisoft-template open-world games.
An almost equal number of significant pros and cons make Mad Max an interesting and polarizing title. Ultimately, it's a game I would recommend, but with some due caution as described in the article.
PlayStation Universe
7 / 10.0
While it's a jack of all trades and master of none, there is a distinct charm inherent with Avalanche Studios' take on Mad Max and provided you can get it cheaper than its full price listing you could certainly do a lot worse.
Reno Gazette-Journal
3.5 / 5.0
Overall, Mad Max is a game that's solid but could've used just one more extra push to really reach its true potential. Folks who are burnt out from standard open world gameplay or don't like driving won't get as much bang for the buck from it. If you love great car combat and wandering around a large sandbox while checking off side missions, however, this is a game you'll get lots of extra mileage from.
I went back and forth in terms of my assessment multiple times throughout my time with Mad Max. I'd be having a blast in the car, and then I'd get to a particularly samey part on foot, and so on. But ultimately, I did enjoy my time in the wasteland, even if it doesn't offer up a whole lot that we haven't seen before.
Mad Max's narrative may not be as tight or progressive as Fury Road's, but the addictive leveling system and intense combat in and out of the car make the game irresistible for fans of the franchise.
It isn't a bad game and there is entertainment to be had, but the lack of variety in this world and some drawn out moments keep it from greatness.
Post Arcade (National Post)
7 / 10.0
[M]uch like the Max of the movies, there's something about this road warrior to which I've become attached.
A sprawling game that packs plenty of content. The problem is that many of the missions end up feeling like recycled material. As such, the game lacks variety and, at worst, some quests feel like busy work. Overall, Mad Max offers a lot, but ends up feeling somewhat rote, with little in the way of truly new and novel things to do. You've ultimately played the sum of its parts before.
Every component of Mad Max is at least satisfactory: at best, fantastic. While it mostly relies on a tried and tired Ubisoft-open-world formula, the exhilarating car combat, the gleeful punk-rock absurdity of its world and the characters that populate it, and its almost flawless presentation make it something more than the sum of its well worn parts.
'Mad Max' is a decent open world experience. It checks all the boxes for what is expected with a game in this genre, but doesn't bring much new to the table. Max's ride and sidekick are important high points, and a love for the film series helps. The game does have heart and some great vehicular combat; it's just missing some body work.
Mad Max has its ragged edges, relying too much on not-so-optional side activities, but it's a fast, thrilling open-world action game that captures the spirit of the George Miller films. Bad timing makes it unlikely that it will be this year's Shadows of Mordor, but if so it won't be for a lack of effort, quality or style.
A chaotic dust bowl of an open world, rendered and recorded with Avalanche's usual technical excellence on PC. Like Max's car some parts are a little ramshackle, but if you stick to causing bedlam there's plenty of fun to be had.
There's nothing inherently wrong with Mad Max, it just doesn't excel in enough areas to really stand out from the crowd. The cost-per-hour brigade will find plenty to love I'm sure; Avalanche have created a game where there's tons to do, but Mad Max is open-world by numbers, following the Ubisoft template too rigidly for comfort. Shadow of Mordor has already filled the hole Mad Max is trying to occupy, and for Mad Max to really succeed it had to bring something new to the table, which it emphatically hasn't. If you're still not tired of the collect-em-all open-world formula then you'll definitely get a kick out of Mad Max, but for the rest of us it feels like an opportunity wasted beyond the first few, sweet, hours.
Mad Max isn't going to be a game I call a must buy on release date or even something you must play. It's definitely worth giving a try because it can be quite fun to play at times. I liked the customization features for both Max and the cars, and I thought the game managed to be familiar but have a unique take on different things like combat for example. Although my thoughts of the game started strong, they dropped more and more as I advanced through the game. I'd say for now to hold off on your purchase until it drops in price.
If there weren't balances to these rather significant downers, the game would suffer greatly, but with the story picking up near the end, the driving being fun and the drive to customize both Max and the Magnum Opus being truly motivating, the game ends up being a fun, but not great experience.
While Mad Max avoids being the disaster that the development hell storylines surrounding it suggest that it could have been, it's an absolute testament to mediocrity. Its characters and the world itself provide a great deal of intrigue, and they will keep some players interested, but there are too many flaws to consider it a solid video game.
Mad Max has the basics right and looks great, but beyond the first few hours it's a monotonous grind.
Avalanche's take on George Miller's post-apocalyptic wasteland is replete with striking visuals, basically enjoyable busywork, and not much else.
Mad Max seemingly had it all but ultimately stumbles in the worst way possible - by not presenting enough interesting things to in its open world. Side mission and story quest design aside, there's a whole of repetition and not a lot of substance to the game's madness. Good for the odd casual playthrough but imminently forgettable.
Mad Max's greatest strength is in many ways the title's most significant weakness as well. It is immediately familiar, reminding of the Batman titles and Shadow of Mordor - games that I am very much a fan of. Unfortunately on the whole, Mad Max is not as good as those titles either, coming up short in its narrative, controls and combat to create a less engaging overall experience than those titles.
The road warrior provides a thrilling adventure, but the rust-ridden story can't keep up with the chase
Mad Max offers great car combat and some gorgeous scenery, but with simplistic fighting mechanics and tedious activities, it quickly loses its luster.
As you wander the desert on the lookout for pieces of scrap, your enjoyment will feel like it's on a downward trajectory the longer that you play. As a result, you'll try to spend as much time as you can racing across its beautifully realised wasteland, while avoiding anything that pulls you from behind the wheel.
Fury Road was a big, expensive, risky film that paid off because of the irrepressible will and talent of its director, George Miller. In video game form, Mad Max lacks that same kind of originality and danger. It's familiar and formulaic, competent but rarely exceptional. This Max could have used a little more madness.
Mad Max's inescapable, monotonous looting in a derivative open world can't justify seeking the sparse instances of break-neck fun behind the wheel. Though there are moments that reach the level of Mad Max: Fury Road, they're unfortunately too few and far between.
Mad Max is a decent if, uninspiring time waster. You have a vast laundry list of tasks to chew through, but hardly any of them are particularly challenging or interesting. The excellent road combat and meaty progression system make it worth your time once you've beaten the significantly better open world games available at the moment.
Mad Max feels like a polished title, one that tries to be a comprehensive sandbox game that, like its titular character, is able to hold its own. However, as fans of the films will know, in such a crowded world, not all can survive.
If the non-vehicular segments were on par, we'd have had a classic on our hands. But sadly they aren't, and we don't. Mad Max is at its best when you're hurling through the desert with a pack of murderous bandits on your tail, but the on-foot portion of the game feels derivative and largely uninspired.
By granting me what I thought I wanted—free reign to explore—Mad Max pushes its source material out of the fast and tantalizing drive of action movies and into the slow, repetitive plod of open-world action games. It delivers a vast, meticulously rendered desert with nothing special to see.
The world of Mad Max is a wonderful and interesting one. It features a host of characters that can be very enjoyable to follow. They have great designs, and, in the case of some, even better character narratives. But the meat surrounding Mad Max feels derivative and tired. The mission structure constantly disappoints, and the hand-to-hand combat provides no thrills. If it were released five years ago, Mad Max could have been revolutionary. But it was released in 2015, so Mad Max will be just another open-world adventure lost in the dust.
Whilst it may not initially be obvious, open world games have dramatically evolved in the last 5 years. I was once happy with mindless collectatons, but I've grown to want more. The best open world games nowadays are an expansion of the form, but Mad Max is highly regressive in far too many areas to be meaningful. Everything I experienced during my time with the game felt like it came five years too late to the open world party. Those with any interest in the genre will have already trod similar ground long before. We've seen all these tricks done dozens of times – so much so that all the props that were once cleverly hidden away are now clear to see.
One standout and entirely fantastic element of Mad Max is the technical performance of the game. It looks great, never once did I encounter any serious frame rate issues or bugs, not a single crash. In regards to the technical sides of the game it was a flawless masterpiece from start to finish. Now if they just spent more time on the rest of it…
Surviving in a real post-apocalyptic wasteland would be a miserable existence. Mad Max nails that feeling of just wanting to crawl under a rock wait for the end. It's a miserably dull grind, occasionally made bearable by the vehicular carnage once you've suffered through the first half.
It asks us to buy Max as a wasteland messiah whose life consists of spending his most sane years playing fetch.
While Mad Max promises thrills and violence, it only delivers on decent driving mechanics.
The Jimquisition
4 / 10.0
When it comes to simply chewing through yet another open world game, Mad Max does suffice. It's a substandard but largely competent "AAA" game in a sea full of them, and those who do value the idea of content above all else will find more than their money's worth here. There's simply no reason to pick it up, however, if you've yet to try The Witcher 3, Shadow of Mordor or Batman: Arkham City. There are tons of better games that go for what Mad Max went for and do so in a superior manner.
Mad Max's fondness for never-ending upgrades and tedious open-world quests stymies the exceptional car combat and compelling characters.
Mad Max is bloated, full of busy work, and keeps women locked in chains. Fury Road this is not.