Percentile Rank
Star Fox Zero is ranked in the 41st percentile of games scored on OpenCritic.
Rating Summary
Based on 86 critic reviews
OpenCritic Rating
Based on 86 critic reviews
Score Distribution
Unscored Reviews
For most players, though, Nintendo's insistence on forcing us to use the GamePad's second screen is a huge stumbling block. It's like a tech demo for a four-year-old console that's already past its prime, and a sad tribute to the failures of the fading Wii U.
Even after I found a way to wield its unwieldy controls, the game underneath those controls is a lukewarm retread. As a flagship Nintendo console release or even as a worthy sequel to a once-great franchise, Star Fox Zero just doesn't cut it.
Eurogamer
No Recommendation / Blank
No Recommendation / Blank
Apr 20, 2016
Platinum Games takes a quirky experiment and fleshes it out into a enjoyable Star Fox revival that's stretched a little too thin.
The Star Fox game fans have been waiting for; however, getting to the experience will require wading through unique controls.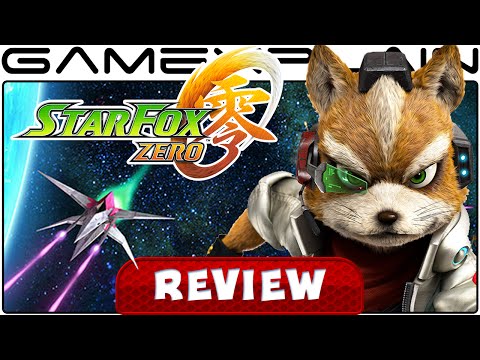 In every way it's the faithful successor to Star Fox 64 fans have been anticipating for almost 20 years.
Scored Reviews
Cheat Code Central
4.8 / 5.0
Star Fox Zero is, simply put, a great Wii U game. While the control scheme is unconventional, it's fitting for a game that goes out of its way to surprise you with additional modes, trophy rewards, hidden locations, and a spin-off with gameplay never before attempted within the series. Which, in a way makes sense. Star Fox 64 was incredible, after all. Of course a game inspired by it would be amazing in its own right. And Star Fox Zero is. Once you find your footing, you'll be proud to be part of Team Star Fox.
Star Fox's loooooooong awaited return doesn't disappoint on any conceivable level…well…maybe online multiplayer, but given how great this game is, it would be silly to complain.
Despite Star Fox Zero's relatively brief story mode (around 4-5 hours, absent the branching paths), the game remains a great value, with Guard's inclusion giving even more incentive to pick up this title.
It's a little sad that Star Fox Zero, a game that wonderfully shows the benefits of the Wii U Gamepad, came out so late in the system's life. Still, it's worth getting for anyone who owns the console, especially if you were a fan of the series in the '90s. Star Fox Adventures now seems like a distant, unpleasant memory.
Star Fox Zero is a fun game on the Wii U not only offers some entertaining gameplay but some immersive level design matched with first class graphics and audio. Sure it's a little dated here and there but overall, Platinum Games should be commended on bringing this game to the 21st century.
Fast e furious: the Fox team is back with an old-school shooter visually underwhelming, but that's a joy to play (even if the control scheme can be a bit tricky).
Review in Italian | Read full review
Part of what makes Star Fox so engaging, at least for me, is the atmosphere it lays out with its environments, number of enemies on screen, and of course music.
Star Fox Zero is a very fun game. But you first need to learn that lesson the hard way.
Star Fox Zero is great. It's loads of fun, even more fun with friends, and I can't help but recommend it. Another Wii U essential? Well, it might not be for everyone but Star Fox fans will adore it.
Star Fox Zero is a surprising game that gets better level after level. The unusual control scheme might be hard to master, but you'll soon discover that is the fulcrum for an original and innovative experience, shaped by the creative talent of Shigeru Miyamoto.
Review in Italian | Read full review
Mastering other games tends to be a matter of simple pattern recognition or savviness to the mechanics, but mastering Star Fox Zero is more like taming a wild animal: once you have it, you have it, and it's all a cruise from there
NintendoWorldReport
8 / 10.0
The level design is all different and unique, but the locations and the story are nearly identical. Zero is a great start for a new Star Fox series, but it's also a start that features a lot of stuff we've seen before. I enjoyed saving the Lylat System once again, but give me a year and this experience might just blend in with Star Fox 64 since it shares so much DNA with that classic.
Star Fox Zero may have experienced a rather turbulant flight to market but the end result has been well worth the wait, especially if you're a fan of the N64 instalment - and there can be few Star Fox fans out there who aren't.
I enjoyed Star Fox Zero a great deal. I found it challenging, but rewarding, vibrant and dynamic without being beyond my skillset. I don't necessarily understand – nor agree – with people criticising the game for trying to be a streamlined dogfight simulation, but at the same time I don't think this game has nearly done enough to push it forward.
It's a little short and familiar, but forget Adventures, Assault, and Command, this is the Star Fox game that we should have got a long time ago.
The sort of expertly orchestrated action you'd expect from a team-up between Nintendo and Platinum, but the lack of innovation is a little disappointing.
Star Fox Zero reunites gamers with its beloved cast of characters, and although it's not always a smooth flight, there's a lot to love about this new take on a familiar formula.
Geeks Under Grace
8 / 10.0
While I loved Star Fox Zero for the fanfare and the simple fact that it finally exists, I can't help but feel disappointed by what Nintendo has done to one of its most criminally overlooked franchises.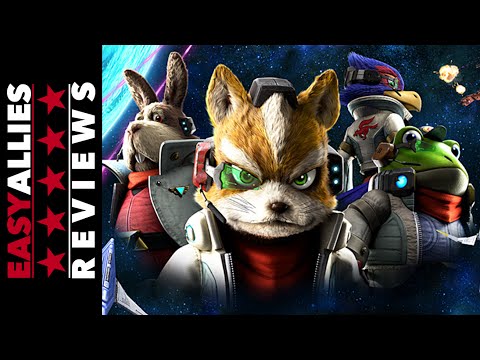 Star Fox Zero is a classic Star Fox game that stays true to the formula set by its predecessors. With a focus on replayability, unlockable content, discovering alternate paths, and pushing for higher scores, fans of the SNES original and Star Fox 64 will find that the game has everything they love about the franchise and plenty more. In the current gaming era, it is rare to see an on-rail arcade shooter like this release, and that makes Star Fox Zero a treat for Wii U owners. It plays and feels like a successor to Star Fox 64, and fans of the franchise shouldn't miss out.
Standing back and looking at the wider picture, Star Fox Zero succeeds far more than it falters. There are some terrific set pieces, the new Cockpit View lends more precision in taking down enemies for those chasing high scores, and the Star Wolf team are at last given chance to pose a menacing threat. The controls will be remembered as being divisive, but, for those that persevere, will soon marvel in this space shooter's spectacle.
Nintendo Enthusiast
8 / 10.0
Overall, I loved the experience Star Fox Zero provided. I felt my skills improve every time I ran a new mission and I still get cravings to just go back into the game for the feeling it offers of flying and shooting down enemies. It's extremely disappointing that there isn't more content to offer above its 20 levels as the Gameplay is incredibly fun for those who take the time to master it.
It's taken several years for us to get a new instalment into this series that can live up to the N64 classic, but with Star Fox Zero that wait is finally over. With a new lick of paint, a vast amount of secrets to discover and solid gameplay mechanics it'll easily provides players with hours of thrilling dog fights and action packed set pieces. The new Gyrowing and Walker vehicles are fun new additions but they're thrills that quickly wear off leaving you wanting more of the fast action packed Arwing missions. Star Fox fans will surely not be disappointed with this title.
Digital Chumps
7.8 / 10.0
While there's a lot to like about Zero, its gameplay innovations seem sometimes obstructive and the presentation fails to impress in some regards. It's still a great game, but measured against other timeless Nintendo classics, its shortfalls hold it back from standing in the company of giants.
Star Fox Zero ist leider eher ein kurzweiliger Spaß geworden, der sich großteils nur an Hardcore Fans der Serie richtet und bis auf wenige neue Schauplätze/Fahrzeuge und eine gewöhnungsbedürftige Steuerung zu wenig neues bringt. Oldschool Fans der Serie sollten aber trotzdem genügend Spielspaß bekommen, da das Gameplay an sich wirklich solide geworden ist und vor allem die freischaltbaren Modes zusätzlichen Spielspaß bringen.
Review in German | Read full review
Reno Gazette-Journal
3.75 / 5.0
Overall, Star Fox harkens back to a time when a different kind of shooter ruled the roost, making it a blast from the past for old-school gamers and a refreshing experience for younger players. The hybrid controls will likely be divisive for purists and the on-rails sections and invisible borders of All-Range Mode might feel confining for some. Like getting the hang of a stick shift car, however, the gameplay can be a hoot once you master its operation.
Star Fox Zero's fun stages and impressive boss fight give me lot of reasons to jump back in and play them over and over, and especially enjoyed them in co-op until I got a hang of juggling two screens myself. I've played 15 hours and I still haven't found everything. Learning to use the unintuitive controls is a difficult barrier to entry, though it comes with a payoff if you can stick with it.
Star Fox Zero revisits on the series' best days, while recapturing its great ship combat, but motion controls and too many recycled elements dampen the experience.
Star Fox Zero offers a blend of a familiar story with fresh gameplay experiences and mission variety. The controls are the biggest hurdle for this game and will likely deter a lot of players. Those who stick with it and eventually get the hang of things will be thankful that they did in the end.
You can't help but think of what could've been. Throughout its entire course, Star Fox Zero feels the need to keep reminding you to recalibrate your motion controls or to not forget how to aim using the GamePad. Almost as if it needs to justify the existence of motion controls in this game, as if they absolutely needed to be there, when in reality, this probably would've been a more enjoyable experience without it, and in turn, a much better game.
There are plenty of nostalgic aspects present in this crisp and beautiful high-definition title, reminiscent of games gone by. At the same time it shakes things up with some drastic changes to the game play that can be too jarring for some to want to put up with, making it a bit of a black sheep to many. For those who take the time to master the play style, however, it is incredibly rewarding and satisfying.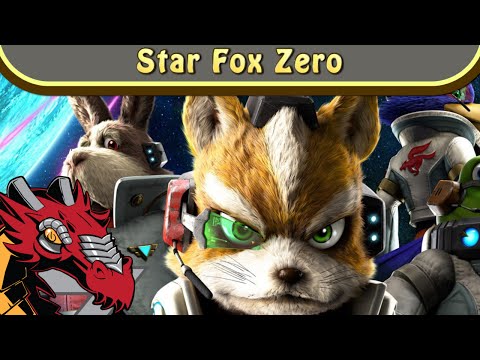 Hearing about how different Star Fox Zero was compared to its inception, it's almost like Miyamoto jettisoned most of the new ideas in favor of playing it safe due to complaints from testers. Even with Platinum's involvement, it's a confusing project that isn't quite sure of itself, wanting to try new things while simultaneously reigning it in. Despite these blemishes, I enjoyed my time with it.
Star Fox Zero follows the classic structure of its predecessors and tops it off with a new control system that will make or break how the players perceive Nintendo's latest opus in the Star Fox series. It could certainly benefit from a more luxurious visual environment but once its new control system has been mastered, the players will find this new collectables-packed journey across the Lylat system nothing short of rewarding and satisfying.
Review in Portuguese | Read full review
Overall, Star Fox Zero was an enjoyable experience, and I would recommend it to any gamer who's willing to take the time and patience to learn the control system. It's definitely worth your while.
Star Fox Zero serves as a good way to please fans and get new players on board, but the occasional control issues can be slightly frustrating. Feel free to forget about Guard, though.
Star Fox Zero's status as a love-letter to the past is solidified. While it does a good job channeling a lot of what was great about Star Fox 64, it fails to really build on it in new and exciting ways, and stumbles because of the Wii U Gamepad.
Star Fox Zero is a great return to the Star Fox formula. But at the same time, it's way too similar to Star Fox 64. While it is fundamentally a reboot, it does bring a lot of new things to the table...just not enough. It's a good framework for a sequel.
For a title that people have been awaiting for years, Star Fox Zero falls a bit short. It continues the Star Fox legacy in a nostalgic and venerable way, but its controls and length hamper its greatness. It is a good game, yet somewhere underneath its main problems is a fantastic one.
Star Fox Zero is worthy of the name, but a few inconsistencies stop it from hitting the highs it otherwise may well have achieved.
The motion controls are decent and there are some great levels, but Star Fox Zero lacks replayability - a problem given that a dedicated player can probably knock it out in less than a day. Still, the level design has merit, and the second half of the game in particular is a reminder of how great Star Fox can be. Star Fox Zero falls short in a lot of ways; but for better or worse, it's still the best game the series has seen in years.
The first full-fledged Star Fox game in years mixes classic stylings with unconventional controls. But does it deliver?
Star Fox Zero is exactly what I expected it would be, and I love it for that. The motion controls are not the most ideal way to play the game, but they do offer up some unique ideas on a classic formula. Players that have graduated past the simplistic design of the original Star Fox games won't find much to bring them back in, but those that still enjoy doing barrel rolls will feel right at home with Fox's latest adventure.
The returns of Star Fox is a great experience, brought down a little by frustrating controls.
Star Fox Zero is a fun trip back to the days of the Super FX chip on the SNES, but for a modern sci-fi shooter on the Wii U it feels a bit threadbare.
Surely if Nintendo thought it was time to bring back Star Fox now there'd be some big things in store, right?
Star Fox Zero brings the series back in a big way. Taking the franchise back to its roots, while amping up the action to new heights. Unfortunately not everything that was added was perfect though, with the Gamepad controls actually taking away from the experience, rather than adding to it. Once you get past them there is a great game here, but it will take some players quite a while to do that.
While Star Fox Zero offers up some exhilarating dogfights with a unique control scheme that actually makes motion controls work, its highest highs are let down all too frequently by repetitive, mundane on-rails segments that sour the freedom that the game gives you in short bursts.
Star Fox Zero is like visiting a place you remember fondly, but have outgrown
Star Fox Zero could be a great game if it could decide what game it wanted to be, and unnecessarily touchy controls, confused pace, underwhelming branching paths, and a serious shift away from its rail shooter roots are what it has to show for trying to be all of them at once.
Gaming Tree House
6.5 / 10.0
While Star Fox Zero is brimming with nostalgia and has a lot of redeeming qualities, tons of forced in content and motion controls spoil the game.
Star Fox Zero tries and fails to blend the nostalgic feel of StarFox 64 with new controls. While the game can be enjoyable and comes with some exciting moments, it is muddled down by unwieldy controls and bland level design.
Sometimes great, sometimes rough but mostly patchy, Star Fox Zero is depressingly mediocre. Fox and the gang deserve much better next time around.
Despite all these pressing and quite glaring faults, there is a good game and pleasant experience to be salvaged from out of Star Fox Zero's momentary, lofty set-pieces and short-lived moments of daring adventure.
While it's able to stand on its own, Star Fox Zero is more of a re-imagining of a Nintendo 64 classic rather than an all new Star Fox game. But that's not a bad thing. One thing that might be the biggest issue is the controls, getting to grips with aiming and steering at the same time is something that some players just won't be wired to do, making for a frustrating experience. For those that can overcome the control issues they'll find a Star Fox game begging to be replayed for secrets after the 4 hour main story is completed. There's much to be unlocked, but don't expect to still be playing in a months time.
[T]his is when Star Fox Zero is at its best: a thrilling, fleeting and flawed joyride.
As much as there is to love in Star Fox Zero, sadly the awkward controls of various vehicles, and the horrendous forced second viewpoint and gyroscope targeting of regular Arwing and Landmaster stages almost ruin the entire experience. There are tremendous highs when the core Star Fox controls kick back in, but moments of frustration are present that simply wouldn't have been if feedback from early hands-on reports had been taken on-board.
I had a good time with Star Fox Zero, but it feels like a game whose design is built on contradictions; the desire to have the new targeting control, but with the classic Arwing gameplay keeps both from being entirely functional. It prizes arcade-style progression, but lacks modern concessions for console titles, like adequate checkpoints or multiple difficulty levels. It's at its best when it diverges from traditional gameplay, but does so only fleetingly, as if its scared to commit to different experiences. This mix of playing it safe, relying too heavily on old-school conventions, while also pushing a control scheme that doesn't quite match, makes the points where it works glorious, but only fleetingly fun.
Star Fox Zero is a decent but unspectacular return of a once great series, and is held back by forced motion controls and some questionable level design.
As a game that lives and dies on its mechanics, Star Fox Zero is only intermittently successful at selling its dual screen dynamics. It's at its best during the classic Arwing sections, but the Walker form becomes overly fiddly and the different viewpoints often cause more problems than they solve. Sadly it's somewhat fitting that one of the final Wii U first-party games still doesn't convince us on the viability of a dual-screen home console.
'Star Fox Zero' releases with upgraded graphics and new vehicles but a wonky motion control and the lack of innovation hampers the Wii U title from meeting expectations.
Though Star Fox Guard is presented separately, it is packed in with Star Fox Zero and essentially serves as a mini-game. This repurposed tech demo, once called Project Guard, showed potential when it was first shown off, and that's been realized fairly well here. The tower defense structure does make good use of the dual cameras, forcing you to pay attention and swap on the fly to take out enemies. I did often wish there was a more reliable way to swap camera views, since my thumb was too imprecise but holding the stylus while shooting isn't comfortable. It's a shallow experience on the whole, and not meant for long stretches. While it does offer some longevity, due to the variety of stages, it definitely isn't a reason to pick up the Star Fox Zero package in itself. It will be sold separately for $14.99 on the Nintendo eShop.
Star Fox Zero is a mixed bag of good level design coupled with bad controls. It's a love letter of everything the series stood for, but it's written in crayon with several misspellings throughout. Even the most diehard of Star Fox fans will probably have trouble getting through this one.
Post Arcade (National Post)
5.5 / 10.0
One of the Nintendo Wii U's final games in its release pipeline has arrived, but perhaps it could have used another delay or two before hitting shelves
There is a good game somewhere inside Star Fox Zero, but its forced reliance on the Gamepad's screen and motion controls cause it to barrel roll right into mediocrity.
Star Fox Zero really could've been the best Star Fox in the series if Nintendo didn't try to be so cute with it for the sake of innovation, and it's thanks to these decisions that Nintendo will probably be saying goodbye to a lot of Star Fox fans.
A bit too short, a little fiddly and a little less than invitingly re-playable to recommend to many more than the concrete fans or curious WiiU owners intrigued by the last hurrah of a dying platform.
As a game, Star Fox Zero isn't so much broken as deeply and disappointingly lacking in inspiration. Shiny but not smooth, it's a game about a space-faring fox in a spaceship that turns into a chicken without any sense of joy, and that might be the biggest disappointment of all.
I hate giving such a low score to a game inspired by a childhood favorite, in a genre that tends to excite me, that tried to bring innovation and immersion to a generally simple genre. However, the fact remains that the game is divisive at the least. I can't imagine a non-gamer being able to appreciate this game, and gamers have already shown that not all of them can appreciate this title. Had it not been Nintendo or Star Fox, I feel the design choices alone would have doomed this title.
At its core Star Fox Zero is a good game. The on-rail levels are frantic and engaging, dogfights in space are always intense, there are inspiring boss fights and it's fun to discover all the hidden paths and secrets the game has to offer. Unfortunately the gimmicky controls and lackluster addition to vehicles really bring down the experience. This is not the Star Fox games fans have been waiting for and will be remembered as a low point for the series.
New Game Network
49 / 100
Star Fox Zero tries to do too much with gimmicks that simply don't work, while neglecting the core mechanics of its predecessors. Even diehard fans would probably be hard pressed to find many redeeming qualities from this sequel.
Play Some Video Games
48 / 100
Star Fox Zero is not a good game. Ugh, I actually said it, a single tear rolled down my cheek as my fingers slowly pecked out that sobering sentence. Isn't acceptance one of the first steps to recovery?
The only case Star Fox Zero convincingly makes is one for maybe permanently retiring the franchise.
The Jimquisition
2 / 10.0
Star Fox Zero is just plain rotten. An otherwise run-of-the-mill space shooter that couldn't be content with its own mediocrity and subsequently mutilated itself in a desperate attempt to stand out.