Percentile Rank
Forza Horizon 4 is ranked in the 100th percentile of games scored on OpenCritic.
Rating Summary
Based on 126 critic reviews
OpenCritic Rating
Based on 126 critic reviews
Score Distribution
Unscored Reviews
Player2.net.au
A or higher
The welcoming, customisable nature of the game coupled with jaw-dropping graphics, an endless supply of events, a meaningful weather and season system and a series-best suite of online components means that Forza Horizon 4 is the best in its class, bar none.
It's sharper than previous games, more openly designed, bigger and more fun. One of Forza Horizon 4's strengths is that it tends toward freedom, letting us do just what we want, and liberating us from races and activities that we don't fancy. Most of all, this is a fun, even joyful experience, a thrilling racing fantasy.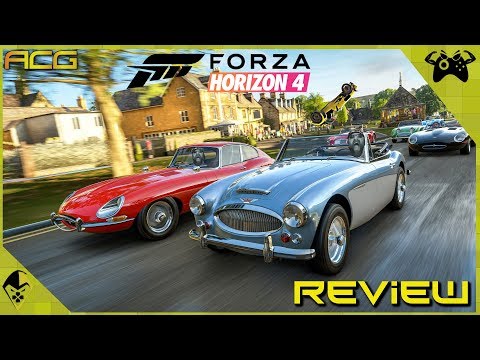 When a game series is this good for this long, you can sometimes find yourself taking it for granted. Forza Horizon 4 once again refines its formula in a number of notable ways. But those improvements are getting diminishing returns. This is the best Forza Horizon game, and that makes it one of the best racing games ever. But that just doesn't wow me like it once did.
I'm extremely excited to see what the game will turn into once everyone else arrives.
Forza Horizon 4 has impressed me in a lot of ways and disappointed me in some others. I can certainly see why previous entries are held so high in praise, but as an outsider to the genre, I don't feel engaged enough to constantly come back to it as one of my go-to games. What I can see myself doing, however, is jumping on, driving around, completing a few races, and enjoying what the open world has to offer. It's a beautifully realised racing experience that lacks in some areas but excels in most. It's an entry into the genre that any fan can and should enjoy, while still being beginner friendly enough to open its doors to those who aren't intimately familiar with its appeals. The fact it's also included with Game Pass makes it a no-brainer to those subscribed and only further adds to the value of that service.
Another sumptuous, endlessly entertaining automotive playground, but its shift into 'shared-world' online gaming is only a partial success.
I have been hooked. I don't see myself stopping anytime soon. With over 400 vehicles to choose from and the various types, there is plenty of gameplay still left. From Trucks, Hyper Cars, Formula Drift, trucks and even vans. I have never seen so many vehicles in one game. This is the most fulfilling game I have played. I recommend this to anyone who enjoys past Forza games or any racing game for that matter, FH4 tops them all.
Forza Horizon 4 is the masterful blend of racing and entertainment. It's a well-developed game with plenty of content for both casual and hardcore racers. I never had a dull moment racing through the cities and countryside of Great Britain. You will find plenty of variety in the races, cars, and customization options. And the visuals are breathtaking. My advice? Race to your nearest store (brick and mortar or digital) and buy a copy of Forza Horizon 4. You won't regret it.
Super Deformed Gamescast
Essential
While there's still room for Playground to tune its "how much is too much" gauge, Forza Horizon 4 is still a damn-near perfect video game.
Scored Reviews
Playground Games have set a standard that other racing games will have a hard time following. Forza Horizon 4 is all about the freedom of choice, and there's absolutely something for everyone in this game. Forza Horizon 4 caters more to how you play than how the game wants you to play it. This is absolutely the most exciting entry of the series, a feeling I haven't felt since the first game. It is a fluid game with a lot of moving parts that feels truly alive with the weather and seasons. Leave no cobblestone wall unturned, because Forza Horizon 4 is breathtaking at every turn, and rewarding at every stop. Ralph was right.
Generación Xbox
10 / 10.0
Can you improve something that was already perfect? Forza Horizon 4 does it. The best Xbox driving game of all time.
Review in Spanish | Read full review
Playground Games' Forza Horizon 4 releases on October 2 for Xbox One and PC.
Playground Games once again prove that nothing can stop them from making Forza Horizon a better game. Just when we thought that Forza Horizon 4 will be like the previous installments, they added changes like seasonal events which improve the new Forza Horizon in many ways and other features like the great diversity of cars, tracks and races also make Forza Horizon 4 one of the best racing games ever.
Review in Persian | Read full review
Forza Horizon 4 is a prime example of a complete racing title, and although the racing genre is not as popular as it once was, Horizon 4 still manages to raise the standards and present itself not only as the best entry in the Horizon series but as one of the best racing titles of all time. What we see today in Horizon 4, including both superb offline and online sections, incredible sound design for every single vehicle, and amazing visuals that is mixed with beautiful change of seasons, are all examples that other developers can use for their future titles.
Review in Persian | Read full review
The Outerhaven Productions
While I didn't think Playground Games could do it again, they absolutely have. Not only does Forza Horizon 4 surpasses their previous entries, but the addition of dynamic seasons helps to push longevity of the game and is well done. Tossing in a huge selection of cars and fun-filled challenges, this game does not disappoint. A game for both car lovers and gamers who love going fast, even if they're sideways while doing it.
There's so much more in Forza Horizon 4 that I didn't have space to touch on such as player housing, #Forzathon, discoverable beauty points, character customization, plans for Route Creator, and more. It's hard to imagine an arcade racer this generation playing and looking much better than Forza Horizon 4.
This full-throttle trip on iconic British roads is a tourist board's dream, with perfect weather and no nimbys to spoil the fun. Take time to enjoy the views
Forza Horizon 4 absolutely nails the driving experience with its tight handling and dynamic seasons, and is as close as you can get to a perfect racing game.
The game is a stunning achievement, so far ahead of any racing title or driving sim on the market, it's bordering on obscene.
Forza Horizon 4 takes the pole position as one of the best racing games ever made.
IGN Middle East
10 / 10.0
Very briefly: Forza Horizon 4 is the best racing game in history.
Review in Arabic | Read full review
By this stage, it should come as no surprise that Playground Games finds a way to raise the bar for each release in the Horizon series, and they've once again found another gear in Forza Horizon 4 that leaves its competitors trailing in the dust.
Managing to up the ante once again, Playground Games have delivered a feast for racing fans that continues the series' trend of balancing real-world driving and flat out fun. If you're after something slightly less arcadey than Burnout Paradise but not as slavishly simulated as Forza Motorsport, Forza Horizon 4 has got you covered ten times over.
Forza Horizon 4 feels like a labour of love; a game for car lovers by car lovers.
You know what? I adore it. I adore every second. Forza Horizon 4 is potentially the best racing game I've ever played in terms of the sheer amount of stuff and how much fun I've had. I'm not a devout racing game fan, so I'm not going to say it's the best racing game ever, but I can say absolutely that it's the racing game I'm going to be comparing the genre to in my head, moving forwards.
Forza Horizon 4 is one of the best games I've ever played. Incredible driving mechanics, cutting-edge seasonal changes in a shared-world, and addictive RPG mechanics make exploring Great Britain an absolute blast.
Playground Games has the best racing developers and might even be, or are the best development team in the world. Forza Horizon 4 is a must have game for all Xbox One gamers, it is a genre-defying, console-defying and industry-defying game. I have no other words for it, this game is a monumental treasure for gamers.
Gamerheadquarters
10 / 10.0
Forza Horizon 4 is the most impressive entry in the franchise and simply the best racing game ever released.
Forza Horizon 4 is an exhilarating tour through the beautiful countryside of Great Britain. Racing game fans and non-fans alike need to give this amazing sequel a go.
Forza Horizon 4 has nailed what a racing game should be on the head.
Cheat Code Central
4.9 / 5.0
The Forza family of games continues to excel in technical quality and content quantity, raising the bar each year and giving the series a strong shot at being the best racing series ever. Forza Horizon 4 reinforces that statement with new ways to experience the joy of driving, whether alone, with friends, or fellow enthusiasts you happen to cross paths with in this gorgeous shared piece of Great Britain.
Forza Horizon 4 is invincible in the area of racing games. The landscape is beautiful, and the number of cars is greatly expanded. If you are keen on racing games, don't miss it.
Review in Chinese | Read full review
Forza Horizon 4 is one of the most polished driving games ever made. The feeling, the amount of content, the spectacular open world and the unbelievable visuals are some pieces of this puzzle that match perfectly to form, all together, a true masterpiece that is perfect in almost every single aspect.
Review in Spanish | Read full review
Like an interactive painting, photo, or time-lapse video -- Forza Horizon 4 showcases the passage of time in an idyllic world where car racing is all but a religion.
Playground Games manages to surpass themselves with Forza Horizon 4, a stunning masterpiece of open world driving games with loads of contents, outstanding graphics and a gameplay that makes full use of the new seasons in the game.
Review in Spanish | Read full review
I have loved every second of my time with this game and I won't be putting it down for a very long time, totally and utterly recommended as this game is an absolute stunner from start to finish.
Forza Horizon 4 is a huge step forward in the racing saga from Playground Games, that keeps getting better in each episode. Thanks to new features such as dynamic seasons and a massive open world that you can explore along with your friends, Forza Horizon 4 is the best arcade racing game you can experience right now, definitely a must buy if you own an Xbox One!
Review in Italian | Read full review
I'll always have a massive soft spot for the down under delights of Forza Horizon 3, but open-world racing has never looked as good as it does in Forza Horizon 4. It combines a beautiful world that's really four hugely distinct maps in one with a constantly rewarding and self-renewing racing experience and I really can't tear myself away from it. Playground Games hasn't just upped the ante once again; it's blown the bloody doors off.
Just Push Start
4.75 / 5.0
Forza Horizon 4 is the racing game aficionados have been waiting for. Not only does it have a staggering amount of content, it feels like every car and track are genuinely different. Between the wide variety of cars, nearly endless amount of events and more, there is more than enough to do. While it might not be the perfect game, it's certainly polished, fun and simply amazing to look at. Needless to say, it's a masterpiece for racing games on Microsoft platforms.
Forza Horizon 4 takes what its predecessor did and somehow improves on it. If you're after a simulation you've come to the wrong place. All you'll find here is an endless supply of arcade racing entertainment.
Forza Horizon 4 introduced the new four seasons theme which made the game more beautiful than ever before. It four seasons did not impact gameplay that much but still the game delivered on every aspect that would make it a great racing game.
Review in Arabic | Read full review
Forza Horizon 4 is nothing short of fantastic. With a host of content, backed by a fantastic roster of cars that tread the fine line between arcade and simulation perfectly. While the amalgamated UK may be a little too pristine, not completely reflecting reality, it's such a stunning and enjoyable place to race around that any issues are washed away in the utter fun you're having. Forza Horizon 4 is, without a shadow of a doubt, the pinnacle of the series and arguably the best racing game you can buy.
Make no bones about it; Playground Games have gone all-in with Forza Horizon 4. It is a game with a bold vision and better gameplay options. It could have all gone horribly wrong, but this is a studio showing they have mastered developing for the Xbox, and know exactly how to milk the consoles for every last bit of power to deliver something truly special. With the additions of seasons and visuals that bring the wow-factor, Forza Horizon 4 sits atop the pile as the best racing game on Xbox and, arguably, across any platform today.
Bigger, better, and prettier than ever. Almost perfect arcade experience.
Review in Slovak | Read full review
Make no mistake about it, for fans of racing games, Forza Horizon 4 is a must-own.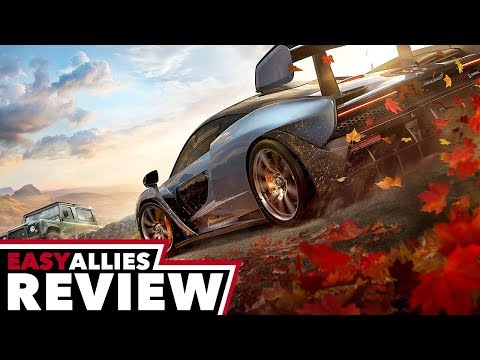 Geek Culture Podcast
9.5 / 10.0
Playground Games could have put out a near carbon copy of Forza Horizon 3 with a new setting and fans would have been happy, but they were not satisfied with simply doing that and instead provided us with the most ambitious and best entry in the series to date.
Forza Horizon 4's handling is the best the series has ever seen, and its shared world gameplay offers an incredible amount of fun. It could well be the best racer out there.
Forza Horizon 4 is a huge and beautiful game with a staggering amount of content. It sets a soaring new standard for driving games that competitors should be afraid of. A fantastic game, ideal for both casual and hardcore fans of racing.
Forza Horizon 4 is a deep, engaging, complex and nearly perfect racing game.
Forza Horizon 4 is one of the best racing games of this generation, and a perfect open-world driving showcase for the Xbox One, Xbox One X and PC.
Forza Horizon 4 is without a doubt one of the most entertaining racing games available, a game which the player would have a hard time letting go of
Review in Persian | Read full review
The Games Machine
9.4 / 10.0
Forza Horizon 4 is the best Xbox One exclusive to date: Playground managed to craft an exciting racing game set in a colourful open world full of things to do. That said, we can't wait to see what this talented team can do outside the racing genre.
Review in Italian | Read full review
An outstanding racing game that does everything near perfect to offer one of the best games of the year.
Review in Spanish | Read full review
Delivers a wealth of exciting content for both single-player and multiplayer avenues of play, and once again dazzles with its outstanding track designs
Forza Horizon 4 seamlessly joins the ranks of its high-end predecessors and is close to the perfect Open World racing game.
Review in German | Read full review
Playground Games has achieved to deliver the best arcade games for the last decade and with Forza Horizon 4 proves it once again. It's a must for all Xbox One users.
Review in Spanish | Read full review
VGProfessional
9.1 / 10.0
Forza Horizon 4 is an excellent blend of arcade racing and racing sims, and it's probably the best installment of the Horizon series thus far. It offers a breathtaking open world to drive through and some very accessible racing for mainstream fans, along with a bit of tinkering for people that like their racers a bit more technical.
Forza Horizon 4 provides an expansive and immersive racing experience that'll keep your foot on the accelerator until the seasons change.
Forza Horizon 4's positives are so overwhelmingly so that its negatives feel more like a minor scratch on the paint than a flat tire
Building upon everything that has continued to mark out the Forza Horizon series as something special and unique its own right - beyond being Forza Motorsport's carefree sibling - Forza Horizon 4 demonstrates once again just how recklessly entertaining driving roughshod across an open environment can be. Revelling in what makes Britain great, Forza Horizon 4 also proves once more that Playground Games is a force to be reckoned with when it comes to delivering a polished, deep, and thrilling open-world racing experience.
One of the best arcade racers ever made, with mountains of interesting content and a seasonal gimmick that makes perfect use of the new setting.
Beautiful, British and bold, Forza Horizon 4 sets a new benchmark for open-world arcade racing.
Forza Horizon 4 is another fantastically fun Forza Horizon game even if it's tough to pinpoint Playground's grandest ambition. If it was to reinvent the series with seasons, that falls a bit flat and underwhelming. But, if it was to simply remove the constraints and make everything as open and free as possible, then Playground hit its target in the most impressive way. Regardless, Forza Horizon is still the king of open-world arcade racers, and it really doesn't look like that'll change anytime soon.
It's fun to play for hours or just a race at a time, and it's this that gives it the staying power that will keep you coming back for more.
Forza Horizon 4 brings new ideas and new elements to a base that was already excellent. A base that has also been revealed to be a ground to raise amazing things. Finer on his driving experience and in perfect harmony with the playground he offers, everyone can play FH4. FH4 is as open as his world and it is wainting for you.
Review in French | Read full review
Playground Games continues to master the art of driving games that are both accessible and complex, and Horizon 4's meaningful changes keep the series lively and looking fantastic.
Forza Horizon 4 is delight to play, packed with incredible visuals, a colourful narrative, myriad customisation options, a star-studded soundtrack and a tremendous sense of style. It will easily keep any gamer engaged.
It is undoubtedly the best game Microsoft has published on the PC since Age of Empires 2. Forza Horizon 4 is Microsoft's killer app and is on the shortlist of the best games of its generation.
One of the best arcade racing game series successfully married with the typical online experiences of the current generation.
Review in Italian | Read full review
The perfect experience for a racing game, rich content and various activities suits different tastes with crazy graphics and beautiful scenery. Satisfying driving gameplay and gives you full control whatever the car or the environment, add to that the Shared World system and 4 seasons that has weekly events to keeps you playing and wanting more. Must buy for Xbox One and PC owners.
Review in Arabic | Read full review
Fast cars, twisty roads and more fun and challenges than you can shake a stick at. If you get bored playing Forza Horizon 4 then clearly you've not spent enough time going sideways.
There were no tough rivals for Forza Horizon two years ago and there is no one now, while the Playground's game itself only grew better and stronger. Even if you are generally indifferent to racing genre, but you like, for example, MMOs, you should try it, and it may engage and excite you easily. I know such precedents.
Review in Russian | Read full review
Despite essentially being the same game four times running, Forza Horizon has life left in it, and it leaves me looking forward to wherever the next game takes it. In the meantime, I'll probably be playing this into 2020 just like I've played Forza Horizon 3 in the months running up to this one. It has that much life in it.
You can debate the merits of some of this version's additions, but the same strong core that has pushed Forza Horizon to the top of the driving sim heap remains firmly in place here. It's an incredibly impressive graphical production that puts even its beautiful predecessor to shame, and it's a true pleasure when out on the road. Forza Horizon 4 is one of a handful of showcase games that truly ought to sell you on an Xbox One X and a 4K TV.
Forza Horizon 4' adds seasons to take cinematic open-world racing to a new level.
Forza Horizon 4 is fantastic fun and it looks stunning. Some people will moan that it's just Forza Horizon 3 set in the UK but when you factor in the seasons, the visual improvements and the new team modes, it's plenty good enough to recommend.
Forza Horizon 4 continues the incredible success of this series, taking its already lofty achievement to even greater heights. The team at Playground games have created a title that cleverly balances realism with fun in a dynamic, beautiful world with a wide range of exciting and meticulously designed events and activities.
Forza Horizon 4 continues the series' tradition of marrying exceptional gameplay and visuals. The introduction of seasons adds a welcome element of strategy to make a wholly enjoyable racing game.
If you aren't into racing games, then this might not be your cup of tea, but if you are, then this is, without a doubt, the best in class.
Post Arcade (National Post)
9 / 10.0
If there's room on your shelf for just one game in which rubber meets the road, Playground Games' joyous new open-world racer is the one it ought to be
Even without Seasons and shared world aspects, the design and overall quality of Forza Horizon 4 can't be ignored. Fundamentally similar to its predecessors but still incredibly well crafted, Playground Games' latest is another amazing journey.
Forza Horizon 4 offers an insane set of visuals, vast amounts of content, an impressive level of optimisation and great structural changes that allow for a genuinely enthralling experience and cements the Xbox ecosystem as the home of racing
Forza Horizon 4 takes everything great about its predecessor and turns it up to 11. With its fantastically fun gameplay, gorgeous presentation and wealth of content, this is easily the best arcade racer on the market.
Forza Horizon 4 is an outstanding evolution of not only the Forza franchise, but the open world racing genre as a whole.
A beautiful Britain, an exuberant driving engine, and generosity of spirit make Forza Horizon 4 a masterclass.
A changing world and opportunities to find or build your perfect rides make Forza Horizon 4 near endlessly enjoyable. While a safe follow-up to Horizon 3, the core "casual simulation" formula doesn't need much tuning.
Much like its predecessors, Forza Horizon 4 is an excellent, all-around racing game. The addition of seasons adds variety to the racing conditions to greatly expand the functionality of the already-large map. The online play is done well, especially since it's smartly designed so players who want to play solo can do so. It's the core racing mechanics and plethora of events that make the game fun as they retain the solid handling and physics the series is known for while also providing near-limitless play on fun events. For racing fans, Forza Horizon 4 is a must-buy.
This doesn't come easily, but Forza Horizon 4 is quite possibly one of, if not the, greatest racing games in existence. It's beautiful, it's varied, it's practically endless. it's Playground at the top of its game.
Forza Horizon 4 isn't as surprising or inventive as the last one, but that's hardly a slight considering how good it was. Playground Games' latest sequel continues to shine as one of the best things on the Xbox One. It's beautiful to look at, it's fast and it's unbelievably fun. Forza Horizon 4 is a joyous, enthralling celebration of racing.
Forza Horizon 4 defends the open world racing throne with ease and expandes its portfolio with new social/multiplayer features and some amazing wetter effects. Only the overuse of cosmetic items and the not so constant road traffic are holding this game back but won't bother fans of the series for long.
Review in German | Read full review
Entertainment Buddha
90 / 100
Forza Horizon 4 and its new shared world offer up seemingly never ending gameplay options to get mixed up in, as well as one of the most beautiful looking video game visual presentations around. This is an open-world gaming experience worth getting lost in.
Fortunately, two of those three complaints vanish once you put some time in, and you'll have no trouble with that what with everything else available to do. This is the rare review title that I can see myself regularly coming back to in the future. Despite not being a car guy, Forza Horizon 4 is just plain fun, pure and simple.
Overall Forza Horizon 4 is the greatest game I feel just kind of meh about. I mean there is absolutely nothing wrong with so many aspects of this title. It is polished, fun, smooth, and gorgeous. I think I am just growing tired of its structure.
PlayGround Games takes Forza Horizon 3's excellent foundation and builds upon it a new game that exceeds its predecessor in nearly every way. With Forza Horizon 4, Microsoft once again has a genre-defining racing game that drifts close to perfection.
Forza Horizon 4 is a stunningly beautiful tour through the UK with a roster of cars that all control and sound unique with superb detail. The season's system will keep Horizon 4 feeling constantly new and exciting, like a living world that is now populated with real players. This is the racing game to pick up in 2018 and one of the best games of the year.
Forza Horizon 4 is a tremendous achievement and will most likely displace Gran Turismo Sport as my racing game of choice. Yes, even without a racing wheel. With hundreds of cars and dozens of race tracks and more to come, I won't run out of stuff to do any time soon. See you in Scotland!
Boasting top of the line graphics and an impressive open world, Forza Horizon 4 is an excellent racing game that is a must-have for Xbox One owners and fans of the genre.
Playground Games have done it again. Forza Horizon 4 is another excellent entry that maintains the series' previous features and formula while still managing to bring in some new meaningful additions. If you own an Xbox One, there is no reason not to check it out.
Geeks Under Grace
9 / 10.0
The Forza games are known to be the definitive racing experience. and the ever-changing seasons add a whole new layer. The UK setting also brings yet another part of the world for us to tour through. Forza Horizon 4 more of everything you love about this series and more.
In short, we can say that Forza Horizon 4 is an extremely successful title from every point of view: an arcade as it should be, that leaves room for Open World dynamics, challenges and exciting moments. A game that manages to thrill both lovers of driving games and those of cars. A title that surprises from a graphic point of view, not only for the accurate details on each car, but also for the setting recreated properly and bright colors. A game that pleases, excites and entertains! Between spectacular graphics, fluidity and satisfying driving pattern, Forza Horizon 4 proves to be a real gem to have in the library!
Review in Italian | Read full review
Unless you're looking for a hardcore sim, Forza Horizon is still the best racing series around.
Real Game Media
8.8 / 10.0
What did I want from Forza Horizon 4? I wanted to jump in my car, join my friends seamlessly and tear up the road all day and night without getting bored. To be able to chill on my own, search for cars in barns, spend hours creating custom designs, and fine tune my vehicles. A map that would take me weeks to search every inch of, collect all the point boards and complete all the events and tasks. I wanted a game that promised substantial support and continued content. Did Forza Horizon 4 deliver on my expectations? Yes. I'm having a blast with friends, in some of the world's finest automobiles, in picturesque Britain full of fields of autumn red leaves and spring fields of blossoms, crashing my way through most of the country-side. With Forza Horizon 4 you get what you would expect. It's another Forza, there's only so much variety you can get every year whilst still staying true to the core of what Horizon is about, however I have I am really enjoyed this year's version of 'the festival'.
Playground Games newest addition to the open world racing genre is everything you can expect from a game that belongs to the Forza family. It's easy to learn due its granular design, yet it provides deep tuning tools for the connoisseur. Despite its numerous and solid online systems that feeds its communities, the series feels like it has forgotten its competitive roots. Despite this, Forza Horizon 4 invites you to take part in its copious amenities and, in the end, the experience feels like your own, as long as you do not demand too much from the multiplayer.
Review in Spanish | Read full review
Forza Horizon 4 introduces pretty much zero revolutionary changes and the veterans won't find anything genuinely new here. At the same time, though, it has so many perfectly realized features that the competition (The Crew & Need for Speed) are left far behind in the dust.
Review in Polish | Read full review
Forza Horizon 4 feels more focused and creative than its immediate predecessors, thanks to a well-designed open-world that readily encourages hijinx.
New Game Network
85 / 100
Forza Horizon 4 shifts the series to a well executed shared online world with four weather seasons, and though not every aspect of the transition is perfect, excellent racing and amazing presentation will definitely entice players to stick around and explore this atmospheric recreation of Britain.
Forza Horizon 4 offers racing fans endless, ever-changing amounts of fun. Few racing games are as dense with a seemingly infinite amount to do and collect. It's immensely liberating too, allowing you to play through it however you like. The open-world might have been better populated with environmental features and I wish the menus had been a little faster and easier to navigate, but it's a small price to pay for a game with so much under the hood.
Is there a more quintessentially British driving experience than guiding a Land Rover across a roundabout in the Cotswolds, a light drizzle pattering across the windshield as Classic FM lilts from the radio?
With a beautiful Blighty and an innovative season-based online endgame, Horizon 4 is a wonderfully polished, thoroughly modern racer. Sadly, it doesn't feel quite as progressive or impactful as its Aussie predecessor, and there's a sense the sandbox series is ever so slightly coasting on its laurels.
Forza Horizon 4 isn't as bombastic as its predecessor, but still a challenging and all-encompassing online racer. And the more introverted moments of driving through autumnal or snow-dusted Britain are beautiful, especially as a showcase for Xbox One X.
Forza Horizon 4 delivers another standout racing experience with plenty of cars, races, and charm, but the way the game implements its much touted seasons feels unnecessarily restrictive and takes away from what would otherwise be a neat addition.
Cultured Vultures
8 / 10.0
What Forza Horizon 4 might lack in terms of an overarching structure, it gains in amazing gameplay and a sheer amount of content.
Forza Horizon 4 is likely the best looking and most robust game in the series, even if Forza fatigue is beginning to set in with only slight changes to the established formula in this release.
Forza Horizon 4's connected world and seasonal weather help make what's otherwise a very familiar-feeling experience feel fresh one more time.
Forza Horizon 4 is a great arcade racing game with gorgeous graphics and rich car list that loses to the previous game in terms of the main campaign and because of multiplayer problems that have come to the fore.
Review in Russian | Read full review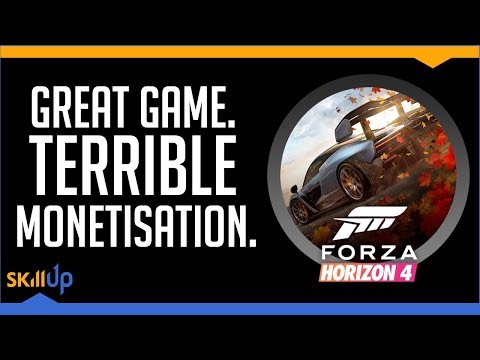 Paste Magazine
7.5 / 10.0
And I guess, for some people, that might be the carrot that keeps them moving on. But when I reached that point in Horizon 4 after a couple dozen hours, I didn't have the drive to keep going and pursuing new paths. If you do, it is probably a game that will get its hooks in you like Need For Speed Underground 2 did me all those years ago.
Forza Horizon 4 is unquestionably one of the most photorealistic games I have ever played. The sound design, music, and overall audio are excellent. The racing, rewards, customization, and moment to moment gameplay are brilliant. Great Britain is a real character and a masterstroke in design. But the reality is, there are just serious issues plaguing this game on half the platforms on which it released. These simply cannot be ignored, nor can they be downplayed.