Percentile Rank
Assassin's Creed Syndicate is ranked in the 70th percentile of games scored on OpenCritic.
Rating Summary
Based on 102 critic reviews
OpenCritic Rating
Based on 102 critic reviews
Score Distribution
Unscored Reviews
Syndicate is a step in the right direction for the series. It's not as innovative as it could be, but it's an entertaining adventure worthy of the name Assassin's Creed. Buy it.
Amazing setting, entertaining protagonists, well-written dialogue and some truly fun new gameplay mechanics make Syndicate shine above the rest. It may not match the excitement of being a pirate assassin on the open seas of the Caribbean, but Syndicate proves that perhaps this eight year old franchise still has some new tricks up its sleeve.
Syndicate moves Assassin's Creed forward with a solid new adventure, a beautiful London playground and a renewed sense of fun.
Rock, Paper, Shotgun
Unscored
When I reviewed the ill-fated PC port of Arkham Knight, I said that the Arkham games were my go-to AAA series. On this form, they've got stiff competition. Here's hoping Syndicate isn't an anomaly and that the future of the series will be something other than history repeating itself.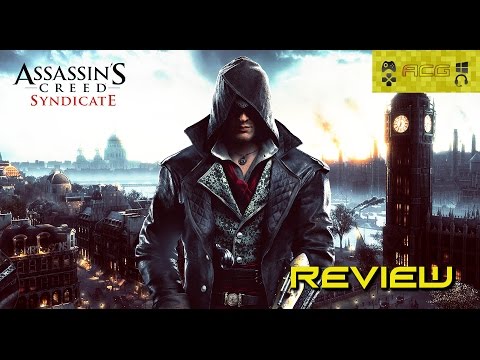 The best entry in years for a series that had seen some high-profile misfires. The Batman-ish ropeline is a terrific addition to the series of games best played from the rooftops. Too many missions feel like a to-do list, rather than an opportunity for player creativity.
The best parts of Assassin's Creed Syndicate are the things it does differently from other entries in the series, and its greatest frustrations are what it has in common with them. The series' heroes have been fighting the same battle against the same enemy for countless generations without success partly because they've always got one foot in the past. If Assassin's Creed never changes, it'll stay as stuck as its own stars.
After the blight that was Unity, Ubisoft elected to scale back with Assassin's Creed Syndicate. The result is a game that's both fun and stable.
Scored Reviews
Gaming Masters
9.2 / 10.0
Assassin's Creed Syndicate is a fantastic game. Let me repeat that: It's a fantastic game.
Whether you're reclaiming the city from gangs, killing Templars, or searching for hidden secrets, this is an example of the Assassin's Creed formula done right
Ubisoft has tinkered around behind the hood and gotten this series back on the right track. Long may it continue, as Syndicate is the best Assassin's Creed game in a long, long time.
A really well written story with best fleshed out character ever seen in the franchise. Wonderful from start to finish.
Assassin's Creed Syndicate is a massive step-up from its predecessor last year. Featuring a vast London set during the Industrial Revolution that players can discover, with eccentric characters you want to learn about, and superb gameplay, Syndicate truly sets the bar for what this series is about.
Assassin's Creed Syndicate is thankfully a fine return to form for the franchise. The combination of an interesting and diverse cast of characters and the entertaining and compelling story sit perfectly in the beautifully recreated 1860's London. It doesn't do everything to solve all the series' problems, missions can feel repetitive and there are some minor AI bugs that will shatter the sense of immersion occasionally, but by taking a step backwards and removing much of the excess baggage that the series has accumulated over the years of annual releases, Syndicate has become the best Assassin's Creed since Brotherhood.
Ziplining through London is thrilling, and the game allows you to organically discover missions and leaves you open-ended solutions lets you to create a meaningful, personal experience within its world. Coupled with strong, loveable leads and a seemingly endless procession of ways to leave your (fictional) mark on London's history, Assassin's Creed Syndicate is a shining example of gameplay and storytelling.
As a trade-off for the improved framerate the streets are never quite as busy in London as they were in Assassin's Creed Unity's Paris and there aren't as many explorable interiors, but it's a price well worth paying
Assassin's Creed Syndicate is a fun journey into Victorian London that boasts some likeable characters set in the turbulent world of the Assassin's and the Templars. The developers also give players two very likeable protagonists who both seem quite down to Earth and generally want the best for their city. Add in a climatic boss battle and Syndicate is definitely the game to come back to if you thought the previous game had its flaws. Overall, Assassin's Creed Syndicate hits the mark and gives the player a great story from start to finish.
Cheat Code Central
4.5 / 5.0
I'm so happy that Ubisoft remembered to put the fun back in Assassin's Creed. The series just turns out so much better with witty protagonists and lots of room for creativity. If you enjoyed Assassin's Creed II/Brotherhood and Black Flag, Syndicate will be right up your alley. It doesn't deviate enough from the formula to pull in players who don't enjoy the series in general, but it does evolve and polish the base systems considerably. The fun times greatly outweigh the occasional frustrations, and I can only hope that Ubisoft can be convinced to spread out series entries a bit more so that every Assassin's Creed game can be as good as Syndicate.
Like the modern-day protagonists of the series who adventure through accumulated memories and experiences of their ancestors, Syndicate greatly benefits from the design and development experiences from all the Assassin's Creed games that have come before it.
With a stellar cast of characters, a beautiful setting, thoughtful and open ended gameplay, and a decidedly more playable post-launch game, Assassin's Creed Syndicate is the game that many fans of the series have been waiting for.
It's as if the developers have listened to many of the complaints that were levied at previous titles in the franchise and decided to finally do something about it with Assassin's Creed: Syndicate. Framerate problems persist – not nearly as much as in the last game – but they've stripped out the things that diluted the fun of the earlier titles and focused on giving the player the ability to do what they want, when they want and not only that, but to go about it however they want. There's no broken co-op or botched multiplayer here and as we've said, there's no need for a companion app. The focus is back on single player stealth and freedom, with the final game giving us the feeling that the franchise is absolutely back on track. Excellent fun.
Assassin's Creed Syndicate is one of the best games of the franchise in recent years, its huge open world shows us a whole range of varied and interesting possibilities. Its ambiance is impeccable, its beautiful graphics, its soundtrack is masterful and offers us many hours of fun. In short is a fantastic title that every fan of the saga must play and that every lover of a good adventure game must try.
Review in Spanish | Read full review
Assassin's Creed Syndicate is an amazing action/adventure. It has evolved past its humble crusading beginning, and entered the industrial age of looming cities, intriguing missions and solid combat. While it still isn't the most challenging game, it proves to be warm, friendly and massively engrossing.
After all the troubles following the launch of last year's Assassin's Creed: Unity, Ubisoft have ditched the multiplayer and have thrown all their eggs into the singleplayer basket with Assassin's Creed: Syndicate
IGN Middle East
8.5 / 10.0
Ubisoft takes big steps in the right direction with Assassin's Creed Syndicate. The environment is well-crafted, the characters are engaging, traversal is fun, and the story is compelling. The addition of the Rooks adds a fantastic new dynamic to the game. Despite its moderately unresponsive gameplay, the latest installment of the series succeeded in impressing us.
Review in Arabic | Read full review
Rectify Gaming
8.5 / 10.0
Syndicate doesn't get everything right. It doesn't solve all of the series' problems, and at this point, I'm not sure if any one game could. However, it's the first step in a uniformly positive direction that the franchise has taken in years.
Post Arcade (National Post)
8.5 / 10.0
Ubisoft plays it safe but still manages to deliver a rollicking and visually stunning Victorian Era adventure
Assassin's Creed Syndicate erfindet leider nicht das Rad neu, bietet aber alles was sich Assassin's Creed Fans wünschen würden und lernt noch dazu aus den Fehlern, die bei Unity gemacht wurden. Die Integration eines zweiten Assassinen wirkt zwar etwas unnötig in Sachen Gameplay/Story und auch die unzähligen NPC's hätten etwas mehr Tiefe vertragen können, aber ansonsten bekommt ihr in Syndicate einen großartigen Open World Singleplayer Titel, der euch zumindest 10-15 Stunden in einem detaillierten London unterhalten wird.
Review in German | Read full review
This game was reviewed on a physical copy provided by the publisher.
A fair amount of bugs and lack of a present-day scenario detract from what is otherwise a strong return to form for Assassin's Creed. Syndicate touts not one, but two great protagonists, strong gameplay, and Victorian Era London is neck and neck with Renaissance Italy as the best place the series has been to.
If you're looking for a killer time in London, you can do no wrong here.
With interesting characters, refined mechanics, and a few excellent new additions, Assassin's Creed Syndicate reminds us what's great about the series. Even those turned off by the bugfest that was Unity will be won over by this terrific entry. It's the best Assassin's Creed game to come along in a long while.
The Rope Launcher feels like it should have always been in the game and horse drawn carriages are fun to drive and cause mayhem with. It's still Assassin's Creed, but these new options are a welcome addition to what was already dubbed a stale franchise. It will be interesting to see where the series goes now, as it can't go back and remove these new features.
It's still Assassin's Creed to its core, and won't bring in any new people or those that completely have tired from the franchise. Yet I can proudly say Syndicate sits right behind Assassin's Creed 2, Brotherhood, and Black Flag as my favorites out of the franchise.
Assassin's Creed Syndicate is a proper return to form which makes amends for Unity's shortcomings while establishing itself as one of the finer entries of the franchise.
So while Assassin's Creed Syndicate is light on novelty, it feels like enough fat has been trimmed that this is a more enjoyable experience than any in the series before it. Traversal is once more a joy; the world is massive and believable; the cast of characters roguish and likeable; and for the first time in an age, Assassin's Creed feels like it has some genuine personality to it.
Assassin's Creed Syndicate does incredibly well most of what they set out to do, and Ubisoft has redeemed the series quite a bit with this new offering. It's sadly still not as polished as it could be, which is most likely due to the annualization of this series. Regardless, Syndicate will provide several dozens of hours of entertainment for even mild AC fans, as, to be honest, it never gets old stabbing random Blighters in the street when they bite their thumbs at me.
A shoutout to the days before games tried to grind coin out of their players
Assassin's Creed Syndicate is the most fun I've had with an Assassin's game since Black Flag. In fact, I liked it more. Apart from its ill-fitting conclusion, it never takes itself too seriously and delights in the rich possibilities of its Victorian setting and great new grapple gun.
The Game Fanatics
8.1 / 10.0
Despite the lack-luster story of the Fryes' rise, Assassin's Creed Unity bolsters the ideas of last year with some new, worthwhile additions keeping the franchise fight-ready.
Perhaps the series is better off this way, since the franchise is to history as Indiana Jones is to archeology. It's meant to be entertaining. And it is. But while others hope for graphical and mechanical innovation in future installments, I'll be the awkwardly shirtless gentleman suggesting that Ubisoft continues to improve and expand its narrative.
Head and shoulders above last year's version, Syndicate has refined the Assassin's Creed experience, but essentially it's another familiar entry to the series with several polished elements.
The environment, the gameplay, the characters, this game has certainly enough assets to present that would make this game a good purchase. It's problems aren't that much of a problem, in fact they aren't game-breaking at all. The game does reward you, especially with a certain secret area that takes you in for a spin on World War I, putting you in the shoes of Jacob's granddaughter, Lydia Frye, which fans could take as a hint towards the franchise's future direction. Definitely this game is one that you can buy and add to your collection or not but the experience would still be that of what you can expect from an Assassin's Creed game.
Assassin's Creed Syndicate is a game for the fans of the series, a step forward when compared to Unity, but not the great comeback that many loyalists were expecting.
While there are still blemishes that stop it matching the heights of Brotherhood or even Black Flag, Assassin's Creed: Syndicate restores faith in the series by delivering a highly enjoyable open-world experience. Jacob & Evie make for entertaining characters in a beautifully crafted Victorian London filled with content that will keep you busy for weeks. So pick up your hidden blade - it's time to return to the creed.
Assassin's Creed: Syndicate's only significant flaw is a lack of ambition. It's an incredibly safe game that makes sure every edge is smoothed out to avoid any backlash. It's a simple, solid and predictable game that is a big improvement over last year's title, but at the same time, it leaves it feeling slightly bland. Syndicate is a good experience, and it's hard to fault a game for focusing on that. Fans of the franchise and newcomers alike should find much to like here.
Assassin's Creed Syndicate features a solid campaign, elevated by challenging assassination missions and a spellbinding setting. Syndicate delivers all of the innovations I had hoped to see from Unity, which was the franchise's first new-generation console entry, as the adjustments to combat, stealth, and travel breathe new air into the series.
Overall the story is okay, the present day parts are really starting to drag the game down though. I liked the present day sections in the earlier Assassin's Creed games, but recently they have started to become boring and uninteresting. It just takes you out of the game when these parts play throughout the main story. They really need to make the present day storyline interesting again.
Ubisoft took considerable flak from last year's release of 'Assassin's Creed: Unity', which had some good ideas but suffered from a collection of design and testing problems. To their credit, they appear to have taken it as a learning experience, as 'Syndicate' emerges as one of the strongest 'Assassin's Creeds' in recent memory.
It doesn't offer many surprises, but Syndicate represents a return to form for Assassin's Creed.
It isn't quite the game to finally thrust Assassin's Creed forward into new territory, but it's the one to point the series at true north for the first time in years.
A great return to form and on par with Black Flag for the best in the series. It's certainly not flawless, but Ubisoft have clearly taken their criticisms on board and hopefully will continue the series with this kind of quality. The combat, exploration, and parkour are highly enjoyable and the story and characters well written and compelling. Definitely worth a second chance for those driven away by Unity.
Something of a return to form for the series, Assassin's Creed Syndicate is the perfect marriage of time, place and characters with an entertaining story and fun gameplay to match. London has never seemed so appealing.
PlayStation Universe
8 / 10.0
Despite its flaws, Assassin's Creed Syndicate is a great action-adventure romp featuring a stunning backdrop in 1860s London and a brilliant cast of colorful characters.
PlayStation LifeStyle
8 / 10.0
[W]ith solid combat, a very fun grappling hook gun, a wonderful recreation of Victorian-era London, and a pure focus on the single-player campaign, Assassin's Creed has returned to its roots, and hopefully this has set the stage for something epic as the series used to be known for.
Victorian London is the star of the show here, and although some old gameplay problems linger, it hasn't been this much fun to wield the hidden blade in years.
Assassin's Creed Syndicate uses alternating sibling protagonists and a gang of English street toughs to put the stealth-action series back on the right track.
Assassin's Creed: Syndicate is about what we've come to expect from annual franchise. Ubisoft Quebec has built a beautiful new world to explore but relies on many of the same ideas from previous games to keep players interested.
While Syndicate isn't AC II, to Unity's AC, it's still an improvement over Ubisoft's 2014 offering. The pair of protagonists work well, some stealth options return, and there's more ways to get around. London is a worthy playground for the Frye twins... and for players.
I've been waiting for a long time to see this franchise take place in the Victorian era, and Assassin's Creed Syndicate doesn't disappoint. Sure, there are some bugs and a few missteps, but I see myself playing through the game at least one more time before I put it aside.
When I look at the big picture, Assassin's Creed Syndicate is one of the best installments in years. It does nearly everything perfect, save the bug I mentioned and establishing a bit more gameplay contrast between Evie and Jacob. I think fans of the series will be quite pleased with what they find. Assassin's Creed Syndicate puts the franchise back on track, proving that it does not need a year off.
Assassin's Creed Syndicate is an acrobatic lunge in the right direction for the series. It's a more stable offering than Unity ever was with engaging protagonists, a monster of a city to get lost in, and some shrewd tweaks to the time-tested formula. Contract killing and taking leaps of faith off famous landmarks hasn't been this rewarding since the days of the great Ezio Auditore da Firenze.
All in all, Assassin's Creed Syndicate is welcome iteration in a series of open-world games that really should have overstayed its welcome by now. Improvements in the core gameplay and traversal, along with a host of great characters and compelling narrative offset its historical backdrop and technical concerns. It's not perfect, but its good enough to warrant a purchase.
While the franchise still needs to overcome some inherent flaws, Assassin's Creed Syndicate feels refreshingly different and a joy to play. With believable characters and fluid gameplay that feels trimmed of its excess fat, it is the best Assassin's Creed game to come out in years.
Assassin's Creed Syndicate makes some strides forward with more substantial side quests and interesting story missions, even if the plot itself doesn't really go anywhere. Exploring this recreation of London is a marvel, but the repetitive cycle of taking territory and gathering pointless collectibles quickly wears thin, while gameplay pillars in stealth and combat still feel lacking. It's the most modern Assassin's Creed has been, but the Industrial Revolution doesn't quite bring the series into a new age.
Brace yourself for what's coming, Ubisoft naysayers: Assassin's Creed Syndicate is a good game. While it still suffers from frustrating movement mechanics, as well as an underdeveloped narrative, the core experience being offered is downright fun.
Assassin's Creed: Syndicate is a solid entry in the series, with a great setting and two likable protagonists. It gets its badass female character just right, and it nails the fun with carriages and zip lines. The Victorian London cityscape offers a huge gameplay map, but many ways to get around easily. The amount of fun, if mindless, gameplay Syndicate offers bumps up the score quite a bit.
There is promise, but it wasn't quite executed to it's full potential.
Syndicate is another Assassin's Creed. Its characters and setting are likeable, it's not a technical mess, and it has some fun new features, which certainly puts it in the upper tier of the franchise since Brotherhood. This is another pseudo-historical playground, another set of Templars to stab, and another checklist of collectables to grab. It's a solid entry in a series that's been far too prolific, and while Syndicate is good, it's tough to be excited about it.
One of the more poignant moments in Syndicate is a scene where Crawford Starrick is solemnly playing piano. At the conclusion of the slow, heartfelt song, he earnestly sings "In such a moment, I but ask that you'll remember me. That you'll remember me." We remember you, Assassin's Creed. And now, we have hope for what else you can do.
[W]e're back to tightly packed cities and crowds for two years running now, like we've warped all the way back to the Assassin's Creed II trilogy. And no matter how pretty the games get and how tight the mechanics are, it never feels fresh anymore.
Paste Magazine
7.3 / 10.0
On the whole Syndicate is entertaining and good at providing an enjoyable time while you thoughtlessly grind away at the completion meter, checking off lists of items and missions as you go along.
Assassin's Creed Syndicate gets more right than it gets wrong, but in trying to amend some of the sins of the series, it exacerbates the issues instead of offering a cure. Despite that rather lengthy list of cons at the bottom of my review, one thing's for sure: Assassin's Creed Syndicate is still a hell of a lot of fun.
Assassin's Creed: Syndicate has an interesting setting, iconic characters and solid gameplay. It is, however, not the game that it could've been, due to a missing wow factor and some unfortunate glitches.
Ultimately, Syndicate comes off as another Assassin's Creed game with a handful of improvements. London is beautiful if a bit laborious to travel around, and the missions are repetitive, but this doesn't make Syndicate bad by any stretch of the imagination. It's still a good game, it just hasn't made a significant step up over the previous instalment. If you are a fan of Assassin's Creed, or you think you might be, then Syndicate comes as recommended as any other AC. It likely won't convert people who dislike the series, but it won't lose any who are still interested in it, either.
New Game Network
70 / 100
Rather than following in the footsteps of AC Unity, Assassin's Creed Syndicate is an unambitious entry that mostly shuffles in place. There's still fun to be had here, but this sophomore next-gen effort doesn't excel.
The bugs still remain but Syndicate is saved by a wonderfully vivid London, despite everything else feeling dated.
After spending over 35 hours exploring the nooks and cranny of Assassin's Creed Syndicate, I'm saddened to report that my initial findings still ring true. What I had hoped would be a return to everything great about Assassin's Creed has failed to really pull me in. It isn't a terrible game by any means, and I'd rank it much higher on the totem pole than the previous installment, Assassin's Creed Unity. But that doesn't change the fact that Ubisoft's latest assassin-centered story is only a few shades above mediocre.
The Jimquisition
7 / 10.0
So yeah… Assassin's Creed Syndicate is actually good. Took 'em long enough.
Assassin's Creed Syndicate is a solid and good-looking, if decidedly traditional, release in the series' annual cycle. It's worth a look but if you have an enormous backlog, then don't worry - the Frye twins can wait.
It'll do nothing to shake the series' reputation for check-box collectibles and all-too-familiar mission types, but Assassin's Creed: Syndicate plays to the structural strengths of a terrific Victorian London setting, enjoyable characters, and a few smart, iterative design changes.
In conclusion Assassin's Creed: Syndicate is an amazing standalone game packed with fun things to do from beginning to end.
Assassin's Creed: Syndicate lets you science the shit out of murder in a city where people are sciencing the shit out of everything. There's an undeniable appeal to that. But it's an appeal worth looking in the face.
Syndicate unashamedly avoids any attempts to break away from the mould of its predecessors as it happily churns out the same objectives time and time again with no regard for the player. If, like me, you've grown weary of going through the motions, Syndicate will leave you unimpressed and doubtful of what, if anything, this series has left to offer.
New toys and strong characters freshen up the Creed formula, but only for a while.
It's a good Assassin's Creed game that is a ton of fun if you're a fan of the franchise like me, and London is a fantastic playground that is just a joy to walk around in, but to me it feels like that is no longer good enough.
In the end, Assassin's Creed Syndicate is a far more competent entry than the much maligned Unity, but it does not entirely restore faith in the aging franchise. While Ubisoft continues to stubbornly hold onto making yearly entries with minimal changes to the core gameplay, other titles continue to evolve with more streamlined controls and visuals. If the next title doesn't take an even bigger leap forward, the AC franchise may end up lost to history in more ways than one.
The bottom line is that Syndicate isn't as ground breaking or entertaining as Black Flag was, but it's not the mess that Assassin's Creed 3 or Assasin's Creed: Unity were. Do you need your yearly Assassin's Creed fix? Syndicate will do just fine. If you're sick and tired of the formula, though, there's nothing new here that's going to change your mind.
Assassin's Creed Syndicate is a "return to form," but maybe a change would do the series some good.
To this day, I call Assassin's Creed II my favorite video game of the past generation. It was truly a masterpiece. Unfortunately, the Assassin's Creed series has become a shell of its former self. Syndicate tries hard to recreate some of the magic, and even creates some smart new features, but it ultimately falls short. If Assassin's Creed Syndicate had been in development for another year, it could have been a thrilling mid-1800's adventure. Instead, it sinks into comfortable mediocrity.
Assassin's Creed Syndicate is technically stable and visually appealing, but even though it learns lessons from the mistakes of its predecessor, it still manages to make older problems return and creates a gameplay experience that really doesn't do much to take a hold of the player, which is a shame considering many of its gameplay elements showcase much promise. Ubisoft Quebec has managed to create a decent game, but the gameplay simply never manages to live up to the potential of its setting, which is a shame.
With every release, the same issues that Ubisoft has been rolling over year over year seem to have compounded themselves to a point where the entire package winds up suffering. Sure, this isn't the broken mess that Assassin's Creed Unity was, but in some ways it's more of a blemish than its predecessor. After all, this is a functional game that simply isn't all that fun to play, which is far more damning than any technical glitch could ever be.
Much like the Victorian city that it's based upon, you have to dig into Assassin's Creed Syndicate in order to identify its problems. The core gameplay loop is solid and it's built upon a sound structure, but familiarity and filler lessen the appeal of this open world outing. Vastly improved performance and all around impressive presentation mean that London's most definitely not burning – but there may be a little panic in the offices at Ubisoft.
Another impressive open world environment is wasted on dull, joyless gameplay and repetitive missions, making Syndicate as banal and artless as Assassin's Creed has ever been.
Bernie Sanders could use Assassin's Creed Syndicate's tale of greed and capitalist abuse at campaign rallies. It's too routine after a dozen games.
London is wonderful, but Assassin's Creed's inherent problems ensure Syndicate never comes close to doing its world justice.
Assassin's Creed Syndicate provides a fantastic facsimile of Victorian London, but clumsy controls and tedious missions spoil the fun.
While titles like Witcher 3 and Metal Gear Solid V have innovated on the open-world adventure, Syndicate is stuck in the past, in more ways than one