Percentile Rank
Dying Light: The Following is ranked in the 86th percentile of games scored on OpenCritic.
Rating Summary
Based on 65 critic reviews
OpenCritic Rating
Based on 65 critic reviews
Score Distribution
Unscored Reviews
Dying Light's outdoorsy expansion flees the city but delivers the same mix of dogged charm and compulsion.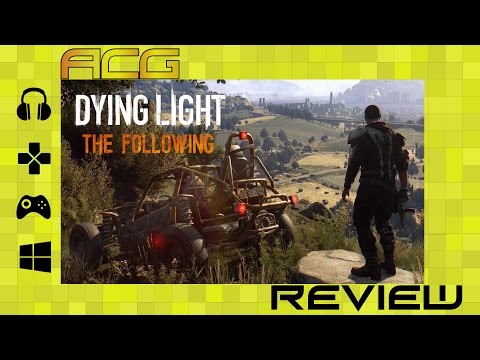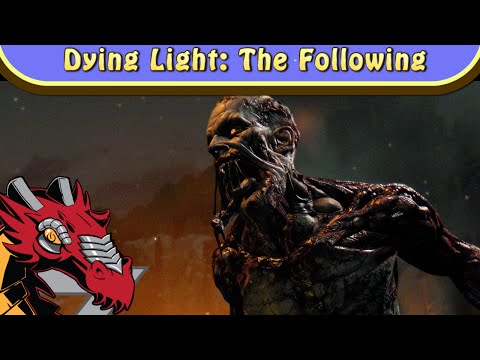 The Following is the type of DLC/expansion that should be industry standard. Its additions to story and gameplay, as well as the tweaking of bugs and glitches from the main game, combine to form a truly entertaining expansion.
Rock, Paper, Shotgun
Unscored
The buggy, like the rooftops, is a temporary form of safety. All of the enhancements in the latest edition – new loot, new levels, new end-game excess – are icing on the cake. Dying Light is about creating moments of safety, empowerment and comedic triumph in a world that wants nothing more than to tear you down, and The Following is a perfect expansion of that central tenet.
PlayStation LifeStyle
Unscored
Dying Light: The Following is an impressive expansion. One might worry that the addition of an entirely new mechanic like driving would either ruin the game or feel like a gimmick, but Techland sufficiently built an experience that feels like it belongs, with a scope that could have easily been released as full game itself.
Scored Reviews
Dying Light: The Following takes a gaming great and gives you the ability to drive a buggy over zombie piles on top of it all. A true expansion, The Following provides players with an all new area of Harran to explore, new game features and items, and the ability to drive a vehicle and level your skills as a driver and a runner. Even with a fairly high number of issues and drawbacks, the quality is far and above anything negative the expansion carries with it. A drastic departure from the original that manages to maintain all of the charm and character that makes Dying Light a flickering flame worth protecting, The Following is a must own for all.
Dying Light: The Following is a treat for anyone into surviving a zombie apocalypse. It takes all of the best parts of Dying Light and manages to use them as a launchpad into something new and fresh.
If you were on the fence about Dying Light when it first came out – and even if you're still suffering from undead overdose – now's the time to jump in. This is a zombie game that truly deserves its following.
The Following is a stellar, value-packed addition to Dying Light that not only extends and improves upon the solid experience that fans have come to expect, but also enriches the original product to definitive status.
Dying Light The Following is a first-person masterpiece, expanding the already great gameplay from the original, combining it with the joy of driving a buggy. Optional races are available throughout the map, if you feel the need to compete against your friends. The parkour elements have not been entirely forgotten, but it is evident that the focus in The Following is driving the buggy. Four-player online co-op is still the best way to experience The Following, and it is one of the best cooperative experiences this generation.
Dying Light: The Following – Enhanced Edition offers so much more than what the base game did, while also improving upon the already solid base game at the same time. This is easily the definitive way to play Dying Light.
Remember when you mindlessly ran over throngs of pedestrians on GTA 'just because'? Now you can do that with zombies!
While it isn't perfect, The Following openly embraces everything that made Dying Light a standout hit of 2015 and also injects enough fresh content to warrant a return visit from even the most hardcore of Harran's explorers.
The Following was larger than I expected, and it maintains a high level of quality throughout. Being pared down from the bloat of Dying Light earns it more moment-to-moment excitement, and I greedily consumed it over the weekend. The last few minutes have me pondering the future of what's clearly going to become a franchise, and I'm ready for whatever Techland brings next.
Completely changing the environment that you play in and the way in which you get around that world was a bold move by Techland, but they've taken the challenge in their stride, and created something which is often just pure fun to play. If you're a fan of Dying Light, then The Following is a near essential expansion.
With an expansive map, a multitude of zombies to kill and a competent if not compelling plot, The Following is a terrific complement to your Dying Light collection.
Dying Light: The Following manages to include a new fun-filled environment to explore along with a vehicle to do so that mesh together well with a story that's slow to start but ends with a powerful punch.
Developers Techland have already been generous with free content support for Dying Light, and that generosity grows evermore with the insanely fun The Following (for a price of course)
Honestly, I'm surprised that The Following wasn't pushed as a genuine sequel, such is the robust nature of the new content, environments, missions and upgrades that are on offer here. That Techland decided to honour their fans by releasing such a massive expansion rather than nickle and diming players for superfluous costumes or whatever deserves commendation and generates a sense of good will, in me at least, that makes it easier to overlook the occasionally rough edges of the DLC, such as the extreme difficulty spikes during certain missions.
The Following is an excellent expansion by any measure, combining a fascinating narrative and enjoyable gameplay into a great piece of content for fans of the original game. It's a shame parkour takes a back seat, but running zombies over in the buggy is an attractive alternative.
Dying Light: The Following is an expansion that harkens back to the days where DLC and micro-transactions weren't so rife in the industry and add on content actually provided meaningful weight to a game rather than just a few new guns and a few new maps. The add-on is actually slightly bigger than the base campaign so there's a ton of value for money here. If you didn't like Dying Light, you're not going to like The Following but if you're still sitting on the fence or you're interested in smashing some more zombie skulls with all the visually stunning gore that Dying Light: The Following has to offer, then I don't know what you're doing still reading this and not playing it. All in all, the expansion is well worth the price and a really excellent addition to an immensely enjoyable game.
The Dying Light: The Following expansion is by far one of the best DLC's that I have experienced in current gen gaming. It adds plenty to a game that was already great. Especially since it is $30 which is already a better price per quantity of gameplay than any of the Destiny DLC's. Of course it is not without its as it fails to create a compelling story and solid frame rate. This is a must buy for fans of Dying Light and really anybody who likes bashing zombies brains in.
Amazing, beautiful, fun. One of the best zombie game that has ever created and one of the best games of this generation. Don't miss Dying Light: The Following!
Review in Persian | Read full review
The Following is extensive, exciting, lasts 20-25 hours and adds to the main game many new elements, while losing something (parkour) with the addition of vehicle and not excelling in AI enemy of humans.
Review in Italian | Read full review
Dying Light: The Following Enhanced Edition is an excellent package from Techland. It's filled with content, and will keep any enthusiast of the zombie genre hooked for a good, long time.
The Following is a huge expansion that swaps the ruined city for the rugged countryside, but loses none of the desperate thrills of the original campaign.
Overall, The Following does a great job of not only refining the Dying Light formula, but actively building on it. The area you're given to play in is huge, the new toys are supremely fun and the changes to the enemies make them a significant, but welcome challenge.
PlayStation Universe
8.5 / 10.0
The Following keeps the joyous zombie slaughter of Dying Light while refreshing it with a new dynamic. A fine expansion.
The Following expansion pack is a fantastic, enjoyable addition to an already great game, you'll bound not to find a dull moment within. By the end you'll be wanting to do nothing more than get behind the wheel and creating chaos as you speed across the dirt roads, taking down zombies in a field of blood splattering glory.
The Following may be different than its core game, but in this case I think that helps more than hinders. One of Dying Light's biggest strengths was that it proved that zombie games could still be fun, and The Following absolutely retains that. It doesn't really add anything in the way of enemy variety, and its story, while interesting, isn't as fleshed out as it perhaps could be, but it is a genuinely fun time.
As with most (if not all) expansions, Dying Light: The Following probably won't win over those who didn't enjoy the original game. At the same time, it offers a lot of fun and a few shiny new toys (such as the buggy) to everyone else who greatly appreciated Dying Light, and it does so with great value thanks to a strong longevity for its price. Unless you really dislike zombies, The Following is a worthy purchase.
Not dead on arrival, The Following is a meaty chunk of gaming fun.
Dying Light The Following is a decent length expansion that will last players around ten hours and adds a nice little chunk to the core gameplay that can extend the overall package of Dying Light, even with newer features in the be the zombie mode also.
'The Following' is the kind of expansion that by today's publishing standards could have easily been labeled as a sequel and given a higher price tag. It doesn't get everything right, but still has a lot to offer.
A big 'ol chunk of game with a lot of things to do, and just as importantly, new ways to do them.​
The Following should appeal to anybody who enjoyed holidaying in Harran during the original outbreak, and provides the perfect excuse to electrify a meat cleaver and slice up a few more shambling corpses for old time's sake. Those yet to witness the thrill of evading a pack of hungry virals by shinning up onto the nearest flat roof can pick up the Dying Light: Enhanced Edition which besides including both the full game and The Following expansion also includes a further two DLC packs of co-op zombie-slaying fun.
Dying Light on its own was a great game - now with the Enhanced Edition, more story, more to do, and more guts to splatter - it takes an already great thing and makes it even better. There's tens of hours to be had exploring, completing side quests, and just breaking bones and slashing zombies, and that's what makes this one the definitive version - all the right additions, nothing really holding it back. Dying Light: The Following and the Enhanced Edition will go down as not just a zombie game done extraordinarily well, but a complete experience that is a love letter to players in a time when it seems ok to be happy with less than great.
Dying Light: The Following is DLC done right, offering new content for the Dying Light faithful while changing things up more than enough so that it doesn't just feel like the reanimated corpse of the base game. Ultimately, it's the inclusion of the off-road buggy that turns out to be its smartest addition, which coupled with its challenging new setting more than overcomes any of the all too familiar shortcomings.
The Following expansion for Dying Light breathes new life into the year-old parkour FPS zombie game by adding a dune buggy and a huge new map to explore.
Dying Light: The Following's nightmare difficulty setting and additional legend level system along with improved visuals and advanced AI make for a new experience for players of the original Dying Light. The Following content itself - whether bought separately or as part of the new Enhanced Edition - offers a very different but yet worthy test, with the open fields and buggy opening up a completely different set of rules to exploit and best the legions of undead.
Dying Light may not be the best of the best when it comes to open world games but with The Following, it's proven to be pretty damn fun. Whether you're a new player or seasoned veteran, Dying Light: The Following is fun for everyone.
Dying Light: The Following adds a whole new countryside to the zombie infested Harran and a brand-new buggy to ride across it. It's a strong expansion to a great game, continuing the original game's survival aspects into a new, open arena. This is almost a different game hidden in DLC.
Cheat Code Central
4 / 5.0
If you enjoyed the original Dying Light, The Following keeps its base gameplay but adds a fresh perspective with the wide-open rural setting, mysterious story, and the dune buggy. There's plenty to see and do here, though you'll have to look off the beaten path to find the most interesting bits. If I had some good fun as a dyed-in-the-wool zombie game naysayer, I'm sure you z-fans will appreciate it quite a bit. Techland definitely put in a ton of time and effort to give the popular Dying Light the kind of expansion it deserves.
There is nothing more satisfying in life than mowing down a group of infected with your Buggy. The Following is an exciting expansion to the already amazing base game, Dying Light.
Although it still possesses some of the faults that made the game it expands upon frustrating at times, Dying Light: The Following is a very enjoyable, robust and immersive add-on to an already solid title.
Dying Light's latest DLC supplements the full game's first-person parkour with customizable dirt buggies, drastically different environments, and a conspiracy-driven mystery.
Dying Light with less parkour sounds like a disaster, but the rural setting and buggy racing add a whole new dimension to the zombie-slaying mayhem, along with a meaty new adventure. For £20 it's an absolute steal. The Following might not convince Dying Light's doubters, but it will please its fans. If you're not one of those already, this is all the excuse you need to give both campaigns a try.
Dying Light: The Following isn't the type of DLC that simply repeats the main game. It takes some of the best elements, adds some interesting and sometimes surprising new elements, mixes them together and creates a great amount of content that isn't only fun, but actually feels fresh in many ways. The Following is a great expansion that not only compliments the main game, but provides new and returning players with a new and fresh experience that stands well on its own.
Overall Dying Light's new DLC "The Following" manages to provide another fun filled few hours of zombie killing entertainment. Techland did not mess around with this DLC, it's not some lazy cash in or something that isn't worth playing. It's a totally new area, with a major new mechanic (vehicles), and an interesting story. If you was a fan of the original Dying Light game then this is an easy recommendation. If you wasn't a fan of the original then there's still a chance you could enjoy this DLC as it changes quite a lot to say it's just a DLC.
It's recommend that you level up your survivor skill tree to 12 before beginning expansion – with good reason. The infected roam freely in the pastures, your enemies have guns, and there are fewer places to hide. I ignored this recommendation and started with a survival level of 5. It's not impossible to start the story this way, but be prepared to die. A lot.
"Dying Light The Following lifts players out of the mean ravaged streets of Harran to offer up a completely different world filled with new characters and a gripping storyline along with new side quests. While the Bozak Horde and other previous DLC for the game added extra activities and a competitive nature, The Following pushes the story in a whole new direction filled with twists, turns and conspiracy theories, seriously…what's not to enjoy!".
Dying Light: The Following Enhanced Edition is a great compilation and offers a huge amount of content. If you haven't tried this franchise yet, the Enhanced Edition containing two games that deserve your attention gives you another chance to do so.
Review in Czech | Read full review
The fetch quests need to go. Or they need to be dressed up better. Either way. I thought Dying Light was over-reliant on them in its first incarnation, and that was in a pre-Witcher 3 world. Playing The Following, I often found myself pulling open the map, looking at how far I needed to go to reach any objectives, and simply quitting for the night. Not a great feeling.
With an overly competitive market of zombie games such as Dead Island, Dead Rising, and Telltale's The Walking Dead, Dying Light: The Following steals the show for being a well-rounded zombie action game, featuring tight combat and a knack for intense storytelling that is sure to leave you shaking at the edge of your seat. Regardless of a few underlying faults with character development and the occasional fetch quests, Dying Light: The Following is undoubtedly among the best story-mode expansions I have ever played. I can't wait to continue my exploration and see what else Techland have up their sleeves.
The Following is basically just more Dying Light but with a car and that's perfectly fine.
Driving and customising the buggy is a lot of fun, but not at the expense of tight parkour.
Albeit with improvements on the abilities tree and story, The Following suffers from bad checkpoints placement and a world that doesn't complement the usage of the car.
Review in Portuguese | Read full review
The Following is full of potential that is hampered by a painful lack of in-depth balancing and polish. The expansion highlights its own weaknesses and fails to promote its own strengths in the transition towards a more vast sandbox.
Just like the original Dying Light, nothing works quite as well as it should and although there are some interesting new ideas here none of them are realised without significant flaws.