Percentile Rank
Destiny is ranked in the 60th percentile of games scored on OpenCritic.
Rating Summary
Based on 98 critic reviews
OpenCritic Rating
Based on 98 critic reviews
Score Distribution
Unscored Reviews
This game will be an absolute slam dunk for certain players, though others will find themselves severely disappointed if they're expecting it to light the gaming world on fire.
All in all playing Destiny was a good experience for me, I loved the gameplay, Strikes, Raids, PvP. It looks stunning and the music is top notch, However I do feel its missing the killer punch to be truly special.
As a base for what may come after, Destiny is a great starting point. It's clear Bungie aim to improve the experience and what they have here is a fine starting point that will hopefully evolve over time. Just don't expect it to revolutionise the genre the same way Halo did.
To go to another Planet you have to go back into orbit select the Planet you want and sit through what, at times, can be pretty long load times to get there.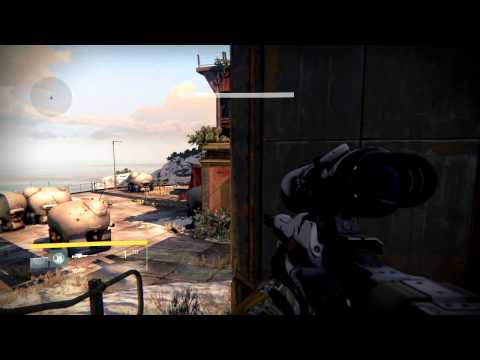 After a few dozen hours under its spell, the title of Destiny sounds like cruel irony. The game's marketing materials would have you believe that the title means your ultimate heroism is somehow inevitable, like a mythical hero of legend. But the term might as well refer to the state of grinding through the same tasks and seeing the same pretty but sterile scenery over and over again, like a space-age version of Groundhog Day, in the fallow hopes of pimping out your Guardian to the max.
Destiny is still very fun to play, but despite its best attempts, it doesn't feel like the future we were promised.
Fun on a basic level, extraordinary at its farthest reaches, but marred with some frustrating, hopefully patch-able flaws.
Scored Reviews
Digital Chumps
9.6 / 10.0
Destiny isn't a perfect game, but it's a perfect gaming experience. The girth of the planets, the endless exploration, a fun co-op element and a strong PvP structure has this series on the right track. I can't wait to see what else the future expansions have in store for the overall body of work.
Post Arcade (National Post)
9.5 / 10.0
Never has a $500-million product felt as if it was unabashedly, stupidly and distinctly forging its own weird path as Destiny. We think that's a good thing. You, however, might not
People will definitely compare this game to Halo and given that it's from the same developers, it's totally understandable. The game does feel like Halo and there's nothing wrong with that but unlike Halo, the game feels more on par to the Mass Effect or Borderlands due to the amazing worlds that you explore. It's a real amalgam and in the end, Destiny is probably the must have multiplayer game of the year which successfully merges a very strong FPS with MMO.
The game is packed with so much content that it'll keep you busy for hours on end. And it's even more engrossing when you're playing with friends.
Destiny is a game that has some bad storytelling and some unbalanced multiplayer, but the core gameplay is one of the best in the genre and the design of the universe is one of the finest examples I've ever seen. The years Bungie have put into this game's development are clearly seen here. With plenty of content to continue to play past the end of the story, and more coming, it's a great game that deserves your time.
Vast, beautiful, and endlessly satisfying, Destiny is like a gradually-opening puzzle box of ever-more involving FPS depth. What's already there can be explored for tens of hours. What's to come is an incredibly exciting prospect.
Cheat Code Central
4.5 / 5.0
I could sit and talk about Destiny all day long, but my wife summed up best what Destiny was to gamers. "It's like Halo and Borderlands got together one night for some great fun and had a beautiful baby." I personally think she hit the nail on the head, but there are obviously a few things that imply other genres stepping in as well. It's because Bungie knows the areas they need to play it safe, and because Bungie knows the areas they want to attempt to explore and make better that I am glad this is the game I have waited for all year long, and why I feel this is another example of why the next-gen console cycle is ready to take off into new, exciting, and interesting ways. Destiny, simply put, might just be the game of year, but definitely makes you want to join the next generation.
The Game Fanatics
8.9 / 10.0
Destiny has huge highs and huge lows but unfortunately there isn't much to do after you hit the low level-cap, thus causing the game to lose it's luster really fast. It's a good buy for the promised future Bungie has prepared for it but right now, it's a passable shooter that shoots high but never sticks the landing.
Well-polished shooter/MMO hybrid with addictive loot hunt properties, great visuals on next gen consoles, fun multiplayer experience with co-op and PvP options; Some dialog cheese, party search and creation could be improved, episodic missions can endlessly be replayed but with long term effect on the world.
If Destiny is judged on the game itself without falling victim to the unreachable expectations placed on it then it stands out as an amazing new IP. Never before has a game managed to merge separate genres quite so successfully and despite some of its flaws it does a lot of things right. Counting on the post launch support from Bungie to expand the game world and fine tune the experience I'd venture that most players will keep coming back with smiles on their faces for a long time to come.
There is room to improve and build upon this base, but it's a fantastic base regardless. It should only get better from here on out.
Even with several missed opportunities, Destiny is enormously fun, and only gets more engaging as you play
Maybe it's unfair that I had such high hopes for Destiny that it was bound to fail. When it was announced Bungie talked about their 10 year plan for the game. Well here we are three years later and Destiny is dead with the release of Destiny 2. I never stuck around long enough to play all of the expansion content but I shouldn't have had to. The game that shipped just wasn't what it could have or should have been. It felt rushed and devoid of content.
PlayStation LifeStyle
8.5 / 10.0
Destiny is a great prologue, but it is still just a prologue. It's like telling somebody all about Middle Earth; the races, the lands, the set up for the story, but not telling them of Bilbo's adventures in The Hobbit or the fellowship's journey in The Lord of the Rings. While it is not the story, there is a certain pull to Destiny that keeps me coming back for more. Bungie have created something special that I think we will see continue to bloom in their persistent support of the game. Destiny is organic in presentation and execution, and like going on a hike on your favorite trail, is never quite the same each time you play. I am still having a ton of fun in this world and can see myself getting many more hours of fun in the weeks and months to come.
Destiny may have seemed like a total letdown a week after launch. but I think what it does bring to the table is enough to have attracted a large, passionate playerbase, and the game is going to have legs well into the future. We're living in an age where for better or worse, many games eventually evolve into what we hoped they'd be at launch. If current trends hold, that's going to be Destiny too, but two months from its debut, it hasn't had a half-bad sprint out of the starting gate either.
Destiny suffers from a serious case of rough edges. A number of elements, from the repetitive mission design to a weak early game, are a lot rougher than expected from an otherwise polished game. There isn't one glaring problem that detracts from the experience, but a number of minor issues hurt the game. Beneath those flaws lies an extremely enjoyable MMO-styled shooter that plays excellently, looks great, is extremely addictive, and has a strong and varied endgame. Destiny makes a strong impression on anyone who's willing to give it the time. It may not be the game-changer that Halo was, but Destiny is a strong game in its own right.
Destiny may not be a masterpiece, but it beats quite a few masterpieces where it really matters.
I've thoroughly enjoyed every minute I've spent exploring the Destiny universe – with the exception of Grand Theft Auto V, there hasn't been a game in years that's become my first thought of the day and my last before I sleep. There's holes, weak points, key ingredients missing, but Destiny has gripped me in a way I cannot explain.
But it's not that game right now. Destiny is a confident, solid, sometimes stunningly beautiful shooter with RPG mechanics that add longevity and depth, and the beginnings of what could be an incredible online universe. But it feels like the tip of the glacier, and I'm not sure it's a good thing to be more excited about what a game might one day be, than what it actually is.
Ambitious, polished and clearly pored over by hundreds of people, Destiny is an incredible creative undertaking. It doesn't all click, but it's a huge achievement.
Treating this game as a single player campaign—while technically feasible—is the weakest aspect of the game.
In summation, although it makes no artistic statement and conveys little in terms of story, Destiny is still one of the most fun and addictive games I've played this year, and I would recommend it to anyone sitting on the fence about it.
But in the white heat of the Strike playlists - or in Heroic mission runs with a friend, or in the unheralded arrival of a public event whilst tooling around in Patrol - Destiny blazes a clear trail through the middle of the desolate no man's land that, for years now, has segregated the bombastic emptiness of shooter campaigns from the frenetic slaughter of multiplayer. And it does so with a poise and depth that its few peers - games like the charming but scrappy Borderlands and Far Cry - cannot match; a poise and depth that will keep people playing it for years.
Nothing like it has been done on console before, and we have to respect Bungie – and Activision – for that.
I still don't really know why anything I'm doing in 'Destiny' matters to the characters in the game, but I do know that getting a new gun and leveling up to 26 in preparation for the upcoming raid, or the weekly strikes, or the daily mission, or for the simple fact that I enjoy getting (admittedly generous) headshots on both the aliens and my fellow guardians, pushes me onward.
Destiny has not achieved greatness, yet. It is however, extremely fun to play.
Give Destiny a try if you like the idea of cooperation blended evenly with competition. The truth remains in its satisfyingly responsive mechanics, relatively forgiving checkpoint systems, competitive multiplayer, and the opportunity to blast away a million and one guys if that's what your story really needs to framed around. If not, there's always a beautiful sunset behind the Traveler in the tower.
Destiny is a great-handling first-person shooter that manages to seamlessly weave multiplayer elements into its campaign. Bungie has managed to craft plenty of great mechanics for the new game, as well as allow for player expression through the RPG skills and customization system.
Destiny's budget was out of this world, and it's there for all to see in the finished product. Bungie's smash hit isn't the gameplay revolution that some wanted, but its accessible RPG systems, sublime gunplay, and incredible presentation over all aspects of the release elevate it beyond some of the very best shooters on the market. And although its flaws keep it from becoming legend, group together with friends, and you'll partake in an intergalactic experience that's a beacon of light in an increasingly darkening genre.
Destiny isn't the convention-bending masterpiece it's been touted to be, but it remains a fine shooter.
Destiny is the sort of game that will need to breathe before it's appreciated. The team has launched the first free raid upgrade yesterday, and they promise far more universe-expanding content in the immediate future. As it stands now, it feels like a strong foundation coupled with a thin story and some baffling missteps on the MMO aspects of the formula. When Destiny is a shooter, it's amazing, but when it aims to make that a social activity it falls on its face. Like Bungie's previous efforts, history will prove it to be the classic it aims to be.
Ambitious sci fi shooter/MMO hybrid from the makers of Halo. The biggest game launch ever is certainly out of this world
Bungie has proven that it's not a one-trick pony - but we can all look forward to some of its repetition issues being fixed in the inevitable follow-up.
Based on my time with the game so far, I would certainly recommend making a date with Destiny.
Bungie and Activision has opted to partner with Sony to release exclusive in-game content that you'll only find in the PlayStation 3 and PlayStation 4 versions of the game. An additional 3-person Strike mission that takes place on Mars is missing in the Xbox versions of the game, as well as an additional competitive Crucible map taking place on the Moon. Along with the maps, two exotic weapons and a unique armor set for each class round out the exclusive content. There are also three unique ships, but those are cosmetic only and don't have any bearing on the game
Destiny offers a lot of promise, but ultimately fails to deliver on everything it attempts. Still, thanks to Bungie's fantastic FPS design you will have fun playing the game. How much time you are willing to put into it will largely depend on how easily you get past the repetitive missions and maps.
Destiny is an engaging and immersive experience, albeit one that requires some serious legwork on the players half to get the most out of it. While I love it personally, I can't ignore the lack of direction given to players which robs them of all the game has to offer. At the same time, I fully recognize that this is something that is going to grow and evolve exponentially over its lifetime.
Destiny, isn't just set in space, it is an allegory of space. It is beautiful and fascinating, but oh so cold and immense, and the past engulfs everything.
Even non gamers would have likely heard of Destiny prior to its big release, which is no wonder as its one of the most highly anticipated games in recent years with its huge financial backing.
Destiny looks and plays wonderfully, but too many of the other promises it makes get left unfulfilled.
Geeks Under Grace
7.7 / 10.0
Over-hyped beyond reason, Destiny is a fun shooter with some serious flaws. Despite those flaws, there's still a ton of fun to be had. Temper your expectations, grab some friends, and settle in for a good time.
In closing, there's a lot to like, and a lot to wonder about. The question is whether or not you choose to embrace the obvious manifest intent of such a game: If you just accept that it was always going to be about multiplayer shooting, and the rest might be underdeveloped gravy; you'll probably have tons of fun. And if you look to the future and see what Bungie has created – a very solid foundation – you should be excited by what the team will deliver in the coming months and years.
Destiny is fun, despite an utterly disposable story and a lack of content in a number of departments. For now, the fun factor is enough to keep us coming back for more, but Destiny's long-term prospects once the initial shine has worn off altogether, don't seem particularly inspiring. It's not quite the epic space-faring journey we were expecting, but for the time being, we'll sit back and enjoy the ride.
As it stands my opinion on Destiny hasn't changed, but getting a good grasp on what it's trying to do has proven enormously difficult. There'll be plenty of people out there who believe that Destiny is heaven sent, and there'll be thousands more claiming it's the spawn of Satan. The reality is it lies somewhere between those two ways of thinking, and throughout your time playing you'll experience both yourself. Destiny isn't a game I can wholeheartedly recommend, but in a year's time I might, so if you can resist the urge to delve in earlier then there may a far better experience further down the line.
Destiny has lots of small issues, but for all they get wrong, they absolutely own it with fun gun play and balanced weapons. For now it isn't an amazing game, but DLC and the test of time will determine its true fate. Right now it's good, but not great.
Those craving a solid shooter to enjoy with friends and have no interest in taking on the Fallen alone should definitely give Destiny a shot.
PlayStation Universe
7.5 / 10.0
Destiny's faux-MMO approach to shooters is a shallow, dull experience that even hardcore fans may find difficult to stick with except to gaze at its worlds or engage in the entertaining competitive multiplayer.
It's unlikely the Destiny of today will be the same Destiny we're playing in a few weeks or months, but the reality of the matter is the Destiny of today isn't all that amazing. It has moments, sure, but right now Destiny relies too much on promise, and not enough on delivering.
It's a confused game that doesn't quite know what it wants to be; is it an MMO, a pure shooter, or a sprawling space epic? It tries to be all of them and misses the mark on most. As much fun as it can be - especially when played with friends - Destiny ultimately crumbles under its own ambition.
Activision and Bungie want Destiny to be the next mega-franchise in gaming. But a great universe needs interesting characters and compelling narratives. More important, the heroes need a true calling. I didn't find one while playing this game.
Despite its flaws and despite its repetitiveness, I haven't been this invested in a shooter in a long while. Whether that lasts is up to fate.
In our opinion, Destiny is at its absolute best when the odds stacked against you require teamwork to overcome, and there's no shortage of those moments.
So far Bungie has failed to exert their dominance but the foundation has been laid. In a year, will we still be talking about Destiny, or will we be looking out for what's next? That's the real question at hand.
'Destiny' is a beautiful and addictive shooter despite its punishing loot system, dated MMO inspirations and incomplete story.
As someone who genuinely, deeply cares about games as works of art, to see a game as limited as Destiny become the game that is on the front pages of mainstream news is like a slap in the face. I can't deny that the game is entertaining, beautiful, or content-rich, but for all that Destiny is not even close to a masterpiece.
New Game Network
70 / 100
Destiny has many great elements at its core, with solid action mechanics and especially if you were already a fan of Bungie's previous work. But there are many design concerns which bog down the experience, from the boring story to the underdeveloped MMO concepts and dull mission design. Destiny rarely feels engaging or feature-complete. We can only hope the franchise finds its footing in the future installments.
Destiny is far from a perfect game, with flaws quite clearly apparent in the storytelling and the repetitive formula, but it's also a game that can quite easily keep you coming back for more time and again, especially if you play with friends. It's a shame that some of the ideas in the Vault of Glass Raid couldn't trickle down into the earlier stages, for more variety and intellectual challenge, but it does at least point to an exciting future for the game.
It doesn't quite shed the feeling of being an unfinished game though. If Destiny is meant to be this multi-year, multi-game shared-world experience is this it and will we just get more of it? If so it's good but it's not genre-defining. What genre is it trying to define actually? What have Bungie got still to come and how will that change things for better or for worse? It doesn't really matter in the here and now; this is the game we have to play. But the fact it shows promise and pain both at times throughout its life, as well as making us question if this is it or what more there will be, doesn't really garner it with glory. If you go into it knowing what you have today and that in the future something might - or might not change - then you'll be left with an enjoyable and long-lasting experience. If you expect the future that might be now - if you have bought into Bungie and Activision's chatter as being the day one solution, well, with that your joy will be muted.
Destiny is a good game, but not a great one. You'll want to spend tens of hours with it, but you'll wish certain things could be better all the while.
Destiny feels like it wasn't ready, but it was shipped anyway. It tantalizes with glimpses of brilliance, but then confounds with clunky design decisions and baffling oversights. Hopefully future updates will fix these, and Destiny will realize its full potential.
Destiny, Bungie's ambitious space opera, has vision in spades and is mechanically sound--but it falls short of its lofty goals.
Minor improvements make for an all-round better experience, but not without a few steps backwards
Destiny isn't a bad game, by any means. If you like sci-fi shooters, you'll get a good 20 hours of enjoyment out of this. But that's really all it is; a fun, forgettable shooter that plays it safe and sticks to what's been proven, with nothing to really set it apart from its peers.
If your friends are getting it and you like multiplayer, it's worth playing.
Playing around in Bungie's galaxy for its own sake is still just so undeniable and compulsive a draw that the disappointingly threadbare "why" starts fading into the background.
By overlooking features that have made other massively multiplayer games and first-person shooter/RPG hybrids successful, Bungie has created a game that lacks immersion and is in need of a wow factor. Still, thanks to some quality gunplay, addictive multiplayer and beautiful presentation, Destiny exists as a decent game and isn't a bad way to spend one's time.
It's a truly epic experience once the real endgame content is reached, but until that point, the player constantly hits brick walls, and the only thing they're able to do to progress any further is start the mind numbing grind and hoping that they get lucky enough to receive some armour with light.
It's not short of spectacle but in terms of innovation and variety this is nowhere near as forward-thinking as Bungie would like to pretend.
Reno Gazette-Journal
3.5 / 5.0
Destiny . . . can hopefully do what other successful MMOs have done before and build on its foundation by adding new content. It doesn't have the drilled-down focus of a shooter nor the grand sense of exploration or community of a good MMO so it might be a hard sell for purists of both genres. If it manages to bring together the best elements of those two game types together, however, then it still has a chance of realizing its destiny as a game changer in the gaming space.
Despite the glaring issues that, understandably, some might not be able to overcome, Destiny does manage to create a sturdy foundation from which Bungie can build its new franchise. If you can get past its foibles you'll discover an addictive online shooter that is just good old-fashioned fun on a delicious tasting bun.
Today, of course, Destiny is a mess, but I sympathize with it. It contains multitudes, and I see the multitudes in it. Like Destiny, we all struggle with what came before us. We struggle to measure up to it, to change it, to learn from its mistakes. We want to be bigger than our parents, and in some ways, we always are. But ultimately we, too, are human. Like Luke, we can't live up to others' expectations; no one can be everything to everyone. What else could we call such failure but destiny?
Destiny hasn't gotten off to the best start but I do see potential down the line. If more social features are added, loot is improved, and new content keeps coming, it will be worth the entry fee. We'll be covering Destiny along the way, but for now I'd be wary of picking it up at full price.
With a lifeless world, a hazily plotted, repetitive campaign, and an endgame that quickly resorts to a slow grind for marginally better loot, Destiny fails to deliver on the promise of its concept and the enormous potential of its gameplay systems.
The studio has a 10-year release plan for new Destiny content, including the first two expansions some players have already paid for. What Bungie has released so far is merely a scaffolding, which isn't immediately honest with the player about its core identity. It's a beautiful scaffolding, though, and in the triple-A video game industry, merely beautiful is almost always enough to satisfy the baseline consumer.
Destiny's essentials are there, and they're great--but the game surrounding them is cold and shallow.
As just another game, Destiny is a confusing combination of often at-odds elements — it presents itself as ambitious, almost boastful, while seeming strangely safe and reserved. It wants to eat its cake as a shooter, and have the longevity of an MMO — but it lacks the combat sophistication of the former, and the deep well of content native to the latter.
Destiny is a beautiful but hollow experience with most of the pieces you'd expect from a great multiplayer shooter. It just can't find a way to fit them all together.
With its banal universe and flavorless style, Destiny is packed with content, but just ... well ... content. There's a great PvP mode, and the leveling system can be rewarding, but nonetheless this is a pretty, rock-solid, ultimately pedestrian product.
We just wish Destiny could captivate those same emotions a little better because if they were, we'd be hooked and ready for more. Instead, we're left hoping post-launch support will make the experience more enjoyable for all of those who believed in their favorite developer while we wait again to see what the future holds.
As a technological achievement, it's probably about as cutting-edge as console gaming gets right now, but as a straight ahead gaming experience, Destiny's component parts have been better done elsewhere, not least by Bungie themselves.
It will still eat up your social life and spit you out. It is almost worth purchasing Destiny to feel just how good a Generation 8 shooter could feel.
Destiny struggles to justify the promised 10 years of gameplay and fails to deliver a story worthy of losing yourself in. While guns feel and look great, the experience feels hollow. It won't be enough to appease the players looking for the heyday of Bungie's Halo 3 online experience and it offers nowhere near enough content to persuade MMO fans to abandon their current heavy hitters.
The Angry Joe Show
6 / 10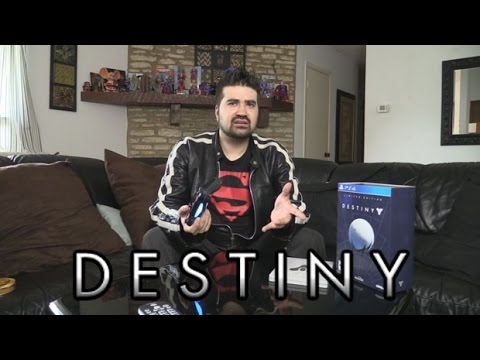 Destiny may not have been the shooter that we were hoping for, or even the revolutionary experience that Bungie promised, but we've still got high hopes for the game's future.
Destiny is a flashy and beautiful but somewhat generic online space shooter.
Destiny could have been good, it is too flawed for me to say it is though. I can't say it's a horrible game because I am not into this genre of game, but I can point out the flaws in the system since I come in as an outside party.
I had high hopes for Destiny, and if they decide to add matchmaking for every part of the game, it can be a better experience for everyone. And if they manage to pump out updates every week, Destiny stands a chance on becoming this year's best FPS, but at the moment, it is a very mediocre game which we have seen so many times before.