Percentile Rank
Sniper Elite III is ranked in the 45th percentile of games scored on OpenCritic.
Rating Summary
Based on 60 critic reviews
OpenCritic Rating
Based on 60 critic reviews
Score Distribution
Unscored Reviews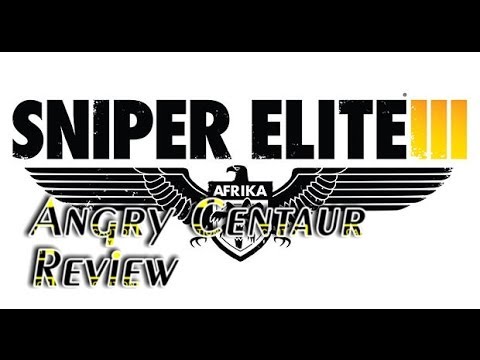 TotalBiscuit, The Cynical Brit
Unscored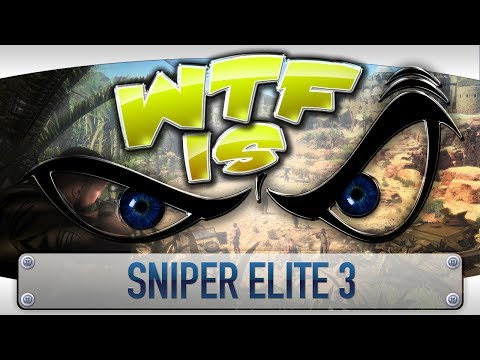 Rock, Paper, Shotgun
Unscored
I'd love to have seen Rebellion weave more WW2 history into their solo campaign, and put a bit more love and novelty into their online play modes. Other than that, mark me down as a satisfied customer.
It's a great accomplishment for Rebellion to have made another successful Sniper Elite game, but the occasional jarring bug and a weak story hold Sniper Elite 3 back from being a truly great sniping experience.
Scored Reviews
It's not a perfect game, and there are a couple of small issues. But they really are small. I had two CTDs, and a few instances of Sniper Elite 3 freezing up for about fifteen seconds during the bullet cam. Once, I seemed to be unable to relocate, with the attention marker stuck on my player, despite the fact that I fled into a series of empty underground tunnels. The game relies perhaps a little too heavily on the 'OMG' tactic of dropping a tank into a level as a mandatory boss fight. But for everything that Rebellion has got right here, these are minor flaws. Sniper Elite III is so enjoyable because it's a stealth game done right.
More than just a showcase for slow-motion gore, Sniper Elite III shines for its open-ended approach to stealth.
The Sniper Elite series is steadfastly ploughing its own furrow in a marketplace primarily dominated by the likes of Battlefield and Call of Duty. While it's unlikely to match either of those titans in terms of sales, it does offer an experience different enough for regular shooter fans to justify a purchase. As a PR exercise for anybody who has regularly played online shooters and may still have unresolved anger issues directed at snipers, Rebellion has made a strong statement with Sniper Elite III and as a form a therapy it proves to be both beneficial and effective.
A huge improvement over the fun but flawed 'Sniper Elite' and 'Sniper Elite V2,' 'Sniper Elite III' is a welcome breath of fresh-air in the series and the WWII game genre. The trip to North Africa gives players environments unfamiliar and exciting, while the open-world approach to missions makes sure there's not just one right way to get things done. There's still a good deal of improvement left possible for the series, but the replay value of this outing, including the understated multiplayer system makes this a game worth checking out.
At the end of the day, is Sniper Elite III going to end up on my Top 5 list for the best games of 2014? Not likely. What I will say however is that in spite of its lack of ambition on the narrative side of things, it serves as a pretty meat-and-potatoes action game that does one thing really well…and sometimes that's enough.
Perhaps a little short and a touch too narrow, but Sniper Elite 3 pretty much gives you a huge Nazi-filled playground, a sniper rifle, a satchel of explosives, and then waves its hand and lets you sort it out your own way. Which, really, is pretty much exactly what I was hoping for.
Sniper Elite 3 is the best example of its genre, full stop. A fantastic sharpshooting experience is interspersed with more considered, more competent stealth and action, and the array of tools and tricks available to Karl Fairburne is impressive indeed. While you're not often able to go for broke and "play your own way", there are enough routes through missions and enough open ground to really use the environment to your advantage. Overall, Sniper Elite 3 is a solid shooter that improves on everything that was good about Sniper Elite V2 and ditches most – though perhaps not all – of the bad. This should go down as a genuine triumph for Rebellion.
Sniper Elite 3 treads that fine line between realism and fun, but it comes together well, providing cheap kicks for those who enjoy over-the-top sniper kills, and a modicum of tactical depth for players looking for something more substantial.
Sniper Elite 3 provides a unique take on an overpopulated time period, in an overpopulated genre, but still manages to stand out. Utterly enjoyable, and customizable if you are not one for the X-Ray kill-cam, Sniper Elite 3 manages to make the carnage of killing something more about a means to an end. While the story may leave wanting, the experience within, and the collectible content, is enough to call Sniper Elite 3 a definitive step forward, and one we hope continues for Rebellion and 505.
Once again, Sniper Elite proves to be a really fun and engaging game, despite its numerous bugs at launch. If you can stomach the issues, there's a lot of enjoyment to be had, but Rebellion really needs to tighten up their QA problems, and maybe then they can focus on an all around more robust entry next time.
This, finally, feels like a game which knows how to play to its strengths and minimise its weaknesses. Anyone who enjoys a good tactical shooter, especially those with an affinity for the long-range kill, would do well to check it out.
A WWII shooter with a difference… stealth and slow-mo kills… in Africa
Pittsburgh Post-Gazette
8 / 10.0
"Sniper Elite 3" isn't trying to be a groundbreaking display of social commentary. It's not begging to be analyzed. It's shooting Nazis in the most violent way possible. That's what it set out to do, and that's what it accomplished. It's not the most polished experience, but it should be a bullseye for fans of the stealth and sniping genre.
Sniper Elite III is a third-person action game with a heavy emphasis on stealth action and sniping. Thankfully the levels are large and the player always feels in control, even in the frequent indoor portions. Gamers looking to run and gun will be disappointed, but everybody else will get a kick out of this solid World War II shooter.
A skull full of content waiting for you to blow it to pieces with a well-placed shot.
Sniper Elite 3 is still a better sniping game than a stealth game, but at least the series has finally managed to create a fair balance between the two schools of gameplay.
Sniper Elite 3 definitely improves the rare but rewarding genre of open-world sniping. Being thoughtful about each shot instills a sense of companionship with your rifle, and we definitely felt an unexpected bond with our terrifying tool of death. Everything involving firing that rifle is fun, it's just too bad the other elements in the game aren't as impactful.
At the end of the day Sniper Elite III is a pretty good game. From large game levels and lots of extra tasks to that non-linear approach to how you can complete said tasks and the ability to play the whole campaign cooperatively, there really is a lot to like. Let's not forget that the gruesome, but cool kill-cam is back too! Sure, the AI can be unpredictable and a bit wonky at times, the competitive online is not that busy, the story can be cliché and there is the odd visual glitch, but in the end it's not enough to overtake all the good. Many people should find a lot to like here, and fans of the previous two games can come back knowing there is still a lot to enjoy.
The game is a solid experience for anyone who has enjoyed the series up to now. If you've never tried it then this is the one to jump into. If you've never liked it, this won't convince you. It's more of the same but it's polished and unapologetically good fun.
I'm glad that I played Sniper Elite V2 as it gave me a deep appreciation for all of the things Rebellion has brought to the table for the sequel. With expanded set pieces, better sniping mechanics, and an even more visceral look into what happens when bullet impacts blood and bone, they really have nailed that aspect of their product. While the AI may be dumb as a post, scoring a long distance headshot without the aim assist reticule and slow motion feels like you've accomplished the impossible time and time again. For the few things that aren't quite up to snuff, Sniper Elite III gets a whole lot right.
PlayStation Universe
7.5 / 10.0
While not without its flaws, Sniper Elite 3 remains a compelling, tactically-rewarding shooter that fans of the genre would do well to snap up asap.
Sniper Elite III is a mediocre game with a gimmick that escalates it to be more enjoyable than it should be. Remove that particular mechanic though and we are left with a pretty bland shooter. Still, those that play games like Mortal Kombat just for the gore will be pleased, making this a fun summer diversion for new console owners starving for something new to play.
The Game Fanatics
7.1 / 10.0
Sniper Elite 3 is an enjoyable time killer, but feels like a rushed game built around a single feature and as such falls woefully short off it's mark.
Aside from the bugs Sniper Elite 3 is a good game, the survival mode is really fun too. If the game seems too easy for you, you can always crank up the difficulty. I played on Marksman (Normal) and plowed through the game with very little issues. If you want an epic story, and ground breaking game play then you might want to stay clear of Sniper Elite 3. Just make sure you buy this game for next-gen consoles.
It's too rough around the edges for awards and higher scores, but we'd recommend Sniper Elite 3 all the same. It's beset by bugs and some really strange AI, yet the core sneak and snipe gameplay is still enthralling, and the open levels and sandbox approach make for a refreshing departure from the shooter norm. You'll see slicker shooters later on this year, but will they be this much fun?
A surprisingly active take on the sniper genre means you can't camp in one spot for long, but that turns out to be a good thing as you're forced to rethink your positions throughout a stage. Some dodgy mechanics for the close range weapons and online issues should have been fixed before launch, but the MP is being patched. Worth a shot for any sniping fans out there.
There's a good amount of enjoyment and a fair old challenge to be found with Sniper Elite 3. Those who are after more than just another run-and-gun game will do well here, and the inclusion of two player co-op is the icing on the cake. Unfortunately the game is dragged down slightly by the number of glitches, which somewhat ruin the immersion. Still, if you're after something both tactical and brutal, this is well worth a look.
Without a strong setting, characters, or story to hold it all together, Sniper Elite 3 lives and dies on its gameplay mechanics.
New Game Network
70 / 100
Sniper Elite 3 puts in a respectable effort to improve on its predecessors, with bigger levels and more gameplay variety, but is ultimately let down by bugs and a lack of polish.
Sniper Elite III sees the franchise creep closer to excellence. It doesn't quite get there, but nonetheless this is a solid title that has arrived in a particularly lean month.
It's a shame that some pieces aren't as well designed or constructed, but with a limited market aimed for sniper players, there's really no way of putting it other than Sniper Elite III is the smartest and best sniper game money can buy. Now it just needs to step up to the plate and become more.
Sniper Elite III is like working from home for me. Although I enjoy the tasks and executing them, I feel like there are ways to make doing them more rewarding and engaging.
The package as a whole is still very much a rough diamond, but it's a definite improvement over its predecessor. The gruesome kill-cam remains a deliciously wrong thrill and the unifying force that holds the game together, but it's doubtful that it would be enough to paper over the cracks in a fourth game without a major overhaul of the AI and physics code. Even with its flaws, though, Sniper Elite 3 is a solidly enjoyable mid-tier action game. It may not hit the bullseye, but it's getting closer with every shot.
If you happened to play Sniper Elite V2, you already have a good idea of how Sniper Elite III plays - but this latest iteration does everything a bit better. With less than a dozen maps, relatively lacklustre story and questionable enemy AI, Sniper Elite III is a flawed but enjoyable game nonetheless.
Sniper Elite III answers the perennial question of 'are video games art?' by saying, "Dude, who gives a crap? I just shot a freaking Nazi in the testicles!" It's an occasionally annoying but often enjoyable game.
Fun sniping and great mission design just barely eclipse bugs, exploitable AI, and other issues that would make a lesser game impossible to recommend.
As in life, patience is also a virtue in Sniper Elite III. Those willing to spend their time slowly crawling into position, waiting for that perfect shot, will find an engaging experience that encourages experimentation through its enormous levels. While the needlessly graphic killcam certainly won't be to everyone's tastes, you'll be hard pressed to find a more enjoyable representation of sniping elsewhere. As a result, even in the face of its general lack of polish, annoying bugs, and laughable story, there's still enough good stuff here to recommend pulling the purchase trigger.
Sniper Elite 3 is a relatively fun niche shooter experience that improves some of the faults seen in its predecessors, particularly in regards to mission design and the open nature of levels. It's still weighed down by bugs, erratic AI, and a shoddy story, but it will certainly entertain fans of the franchise and those looking for a thinking man's shooter experience.
Sniper Elite III is a step in the right direction. We've still got a ways to go but the improvements here are obvious and appreciated, and greatly enhances the fun factor and general quality. It's on next-gen consoles and although it doesn't feel "next-gen," there's no doubt that Rebellion took advantage of the extra power.
Third time is the charm for Rebellion with Sniper Elite III. Unfortunately, the charm is too short-lived thanks to a short Campaign and limited multiplayer modes (DLC will hopefully correct that). Plus the glitches are hard to ignore.
Shattering enemies' skulls with a well-placed rifle round is satisfying at first, but the see-through kill gimmick gets old quickly
[I]t's the KFC's popcorn chicken of videogames, literal trash you cannot stop cramming in your face.
It comes across as a budget title - both graphically and thanks to the bugs that make it feel unfinished. This used to be acceptable - it was, after all, the epitome of a guilty pleasure, some gory ridiculousness to pass the time. Now it feels overstretched and too reliant on that gimmick, diluting the core sniper experience. In the shadow of Wolfenstein: The New Order, even shooting a digital Hitler (and, yes, even the legend that is Charlie Brooker) feels underwhelming. A greater focus on ballistics, not ballsacks, would serve Rebellion well.
There's no doubt that Rebellion is on to something with Sniper Elite 3, but their inability to make draw clear gameplay distinctions pulls the overall experience down dramatically. On the one hand, the game smartly incorporates realistic sniping concepts (using sound for cover, adrenaline impacting aim, etc.) into its gunplay, but it undermines those clever ideas with half-baked stealth mechanics. At the end of the day, it leans too far away from the full-blown sniper sim to strike a chord with fans of the genre and its stealth isn't strong enough to hit those marks either. Instead, the game is left floating somewhere in the middle – where each element has its moments, but as a cohesive whole Sniper Elite 3 falls apart more often than it succeeds.
The third Sniper Elite definitely hits the mark, even if it's a bit shaky.
Sniper Elite 3 does provide a unique experience and it really puts forth a lot of effort in making you feel like a expert marksman. Sadly the other aspects of the game doesn't seem to have been given the same amount of care.
A small improvement on the last game but until the issues with the artificial intelligence and other bugs are fixed Sniper Elite will always be off target.
Though its stealth-based sniping gameplay can provide some exciting moments, Sniper Elite III is a decidedly mixed bag. Its abysmal narrative, outdated mission design, boring protagonist and weak non-campaign modes overshadow everything that it does well.
Sniper Elite 3's focus on marksmanship over direct confrontation is admirable, but its lack of polish or any real personality keep it from standing out.
Sniper Elite III can be a chore, but its gleeful X-ray kills help make up for its deficiencies.
Sniper Elite 3 isn't a game I can really recommend unless you are a big fan of stealth/sniper gameplay. The campaign is one of the biggest problems I have with the game due to the overall dullness of the whole campaign like the repetitive missions and boring story. The overall gameplay of Sniper Elite 3 isn't that bad and there can be some good moments in the game, but overall I would either give this game a miss or wait until a price drop.
Sniper Elite 3 may have the outstanding gunplay of its predecessor, but inconsistent AI and a myriad of bugs keep it from hitting its mark.
PlayStation LifeStyle
5 / 10.0
Overall, Sniper Elite 3 does have a fun kill-cam feature, it does have online co-op and it does have an interesting multiplayer. But, almost everything about it feels like a rushed product that simply cannot be ignored. So, unless you are a huge fan of the series, or just want to see some intense kill-cams, this just isn't a game I can recommend at its current price point.
Sniper Elite III's gory killcams and open-ended arenas succeed at making the act of sniping more involved and rewarding than you'll find in most other shooters, but it struggles to flesh out a complete game experience around that one mechanic.
All-in-all, it's decent enough to pick up and play through a mission when you have a little bit of spare time, but not really something worth making the time for.