Percentile Rank
Wolfenstein: The New Order is ranked in the 83rd percentile of games scored on OpenCritic.
Rating Summary
Based on 96 critic reviews
OpenCritic Rating
Based on 96 critic reviews
Score Distribution
Unscored Reviews
Birth. Movies. Death.
Unscored
Wolfenstein: The New Order is the best kind of exploitation: the kind that lures you in with an outrageous premise, but then surprises you by committing to that premise completely, delivering the promised spectacle but telling a great story in the process. It strikes a precarious balance between silliness and sincerity, and for the most part pulls it off. I for one am amazed at how well it works.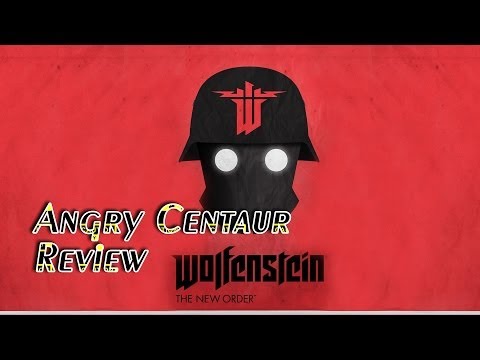 Rock, Paper, Shotgun
Unscored
Adam: Wolfenstein – BETTER THAN IT HAD ANY RIGHT TO BE Alec: Quite right too.
Beyond its mechanical parts, The New Order is a relief because it's a reminder that profundity doesn't necessarily need to be linked to big, universe-shattering ideas.
A solid, satisfying run-and-gun first-person shooter that elevates iconic hero B.J. Blazkowicz from glorified holster to actual human being.
TotalBiscuit, The Cynical Brit
Unscored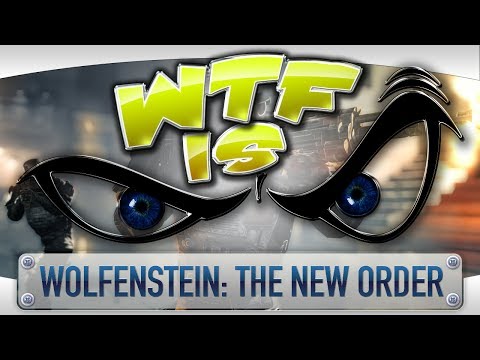 The amount of times you are able to sneak up behind an enemy seems just about right.
Scored Reviews
A fantastic yet violent romp through an alternate history as narrated by BJ Blazkowicz. It shows us what a linear FPS can be like if made properly. It still amazes and wows with it's fantastic gameplay and marvelous story.
This visually remarkable game features memorable characters, a terrific soundtrack and frantically entertaining gameplay. Wolfenstein: The New Order is hard to put down and for good reason – it simply kicks ass.
Wolfenstein: The New Order is an FPS tour de force that is absolutely essential to fans of the genre. What it lacks in multiplayer it more than delivers in singleplayer, offering up a lengthy, engaging and dramatic campaign that continues to best itself throughout its duration. Like a parting shot from yesteryear it's unashamedly old-school and offers practically nothing new, but when the whole package is this cohesive it can be difficult to complain.
Wolfenstein returns beautifully bringing an even more fun way of killing Nazis for revenge than any other shooter involving the Reich.
MachineGames combines old with new in an homage to 90's shooters that carries both gibs and heart.
Wolfenstein: The New Order is the latest in a long line of historically relevant shooters. It doesn't disappoint. Everything you would want from a Wolfenstein game is here, plus more. It's a good looking, incredibly fun old-school shooter. The gameplay is furious, fun and responsive, with the characters full and engaging and B.J. himself being an absolute blast as much as he ever has been. The story is one you'll want to see to the end and have reason to keep playing. Even when you know everything the game has to offer it's nice making the Nazis go boom once more. This is the best single-player shooter on the current generation of consoles, and is more fun than much of what has come out in the past few years all told. It might not be technically the best, but it's more enjoyable than anything since Modern Warfare, or perhaps even the first time we returned to Castle Wolfenstein.
Overall though, the game is solid. It has fun gameplay, an excellent story that maintains the Wolfenstein mystique, and at least some additional replay value. Fans of the series will certainly enjoy the game and I feel certain that newcomers will enjoy the change of pace from games like Call of Duty. While there is no multiplayer for the game, the single-player is more than enough to hold players' attention and keep them entertained.
…killing scores upon scores of Nazis with a big smile on one's face continues to be Wolfenstein's raison d'être…
As the good outweighs the bad, this is certainly worth a punt. Great story, enjoyable gameplay and the key element of fun are littered throughout the game, and are marred only slightly by a few niggling technical issues and rough-edged gameplay in places. A hugely enjoyable ride, just as single-handedly blasting through waves of über-Nazis should be.
The New Order's got all the workings of a classic shooter. But in their trip back to the well, Machine Games has brought all of its talents to bear. The New Order is held together, even rocketed beyond the basic sum of its smart levels and effective mechanics by its characters. That humanity takes what would be a good shooter and makes it something truly memorable.
I'm surprised at just how much MachineGames has done to bring the Wolfenstein franchise into a new generation. Balanced gameplay, a memorable story, characters with depth, and more than two dozen hours of content scratch a shooter itch that has been long dormant. Wolfenstein: The New Order delivers an experience well beyond my expectations, elevating this venerable series not only into a new generation, but raising the bar for story-driven shooters as a whole. Well done, MachineGames, well done indeed.
Wolfenstein: The New Order is a game for facing your fears and gunning them down. Thanks to great shooting mechanics and characters you care about, you'll want to do just that. The tightly scripted narrative works against replayability, and tedious boss battles bog down the action more so than any of the non-combat sections of the game, but otherwise the game is worth several run throughs. Wolfenstein: The New Order is a great game, and one of the best shooters I've played this year.
Wolfenstein: The New Order is a shining example of how to revitalize an old-school franchise. Its alternate history of World War II with the Nazis coming out on top is both far-fetched and over-the-top, but it keeps it grounded by being an extremely fun shooter, having a compelling story with well-developed characters, and a main protagonist who you'll truly care about to the end.
Machine Games has taken an aged franchise and brought it into the current world of gaming, yet they've done so without compromising the core tenets that are at the heart of Wolfenstein's identity. As competent as it is a shooter, The New Order elevates itself from your standard run-and-gun action game by crafting a world that is actually worth caring about, and it's done so with a level of confidence that is worthy of commendation.
The best Wolfenstein game ever made and one of the best single-player shooters for years, with a brave attempt to tackle serious issues and still have fun at the same time.
New Game Network
90 / 100
Out of nowhere, MachineGames have turned up to the first-person-shooter party with the old man of the genre and given the likes of EA and Activision an absolute beating. Wolfenstein: The New Order is an early shout for FPS campaign of the year.
Wolfenstein: The New Order is a fantastic first person shooter that manages to provide a classical experience without feeling archaic and dated.
A clever, tightly constructed shooter which unfortunately struggles with franchise baggage. Someone should give MachineGames a real World War game to build.
Wolfenstein is a masterpiece of its genre. It does good shooting men. But it's more than that, it's an effortlessly melancholy adventure that doesn't drown in its own bombast. It's like finding out that a superstar footballer is a poet, or finding your dog pressing flowers. It's a game with hidden depths that you're invited to explore, but ones that never overshadow the thing it's best at. Which is shooting all the men so that all their blood comes out.
Wolfenstein: The New Order is a great reimagining of the series, delivering a fun experience to shooter fans, while bringing a good story and some solid mechanics that feel fresh but still know the roots of the franchise. The stealth could have used a bit of improvement, but Wolfenstein is still a shooter at its heart and works very well in a delightful old-school way.
Geeks Under Grace
9 / 10.0
Some of the content is too coarse for younger audiences, but shooter fans who invest the time in this long (12-15 hour) single-player game will surely enjoy the experience.
Old school has infiltrated new school and this dawns a new era in the legendary Wolfenstein series with The New Order.
The Game Fanatics
8.9 / 10.0
Wolfenstein: The New Order is enjoyable experience that I wish lasted a bit longer.
Pittsburgh Post-Gazette
8.8 / 10.0
Aside from the poor sound editing and occasional lull in the action, this game is a surprising success. When a game is strictly single-player, the story needs to deliver. This story does, plus brings polished gameplay as an FPS. "Wolfenstein: The New Order" is a sleeper hit of 2014.
I had to adjust to the quicker than usual speed of the character and didn't expect much from the story for the first two hours, but it grew on me in so many ways I don't usually expect from a FPS. I empathized and cared for the cast of characters, fell in love with the mix of modern and archaic FPS mechanics and features, was taken aback in a fitting way with how the Nazis are portrayed in all their evil and schemes through an unadulterated lens, and so forth.
Digital Chumps
8.8 / 10.0
A successful reboot of a classic that manages to meld game design from the old school FPS days with modern elements, giving players the best of both.
Wolfenstein: The New Order is a fantastic blend of old-school tropes and contemporary improvements that warrants a second play-through.
Wolfenstein: The New Order is an excellent entry in the series. The gameplay is varied, with a combination of decent stealth and very solid gunplay. The levels may sport drab colors, but the variety in location and inclusion of secrets in the level design make up for that. The story works well in a series that's not really known for telling a good narrative, and the dual pathways mean that an already long campaign is made longer for almost all the right reasons. If you gravitate toward a strong single-player experience in your shooters, The New Order should be high on your list of games to play.
Great level design, strong replayability, and beautiful graphics more than make up for a sometimes-disjointed plot. The New Order proudly exclaims that Wolfenstein is back, and this new entry should be played by all FPS fans.
The game took me about 11 hours to plough through on Normal ("Bring 'Em On"), and with two higher difficulty modes and plenty of secrets to find that can unlock even tougher modes (like Iron Man) there's a lot of replay value - and with that early timeline-altering choice I'll definitely be playing it at least once more. If you've been depressed at the way the FPS genre has declined buy Wolfenstein: The New Order right now and put a Nazi-killing smile on that face.
Marred only by some barely-sentient AI, The New Order is 16-odd hours of beautiful destruction, and the characters get a look in as well. Recommended.
Wolfenstein: The New Order is fantastic and one of the best narrative-driven FPS games I have played since Bioshock.
Machine Games mixed an old school shooter with interesting, well-written characters to make something that adds up to more than the sum of its parts.
It's not going to be the best first person shooter you'll play, but it'll be one you remember once it's over.
[W]hile it may be true that The New Order doesn't really bring that much new to the table, and isn't exactly "retro" either, it does take some of the best of both new and old games and blend them together into a really fun mix. This may not be an instant classic, but it's one of the better first-person shooters I've played in a long time.
Achtung! Wolfenstein: The New Order ist ein sehr gutes spiel. That is to say, it's a really good game. MachineGames has done the series the due service it deserves, delivering a thrilling and immensely entertaining Nazi smashing shooter that demands to be played and savoured.
Fans of Wolfenstein of old will appreciate how it has grown and matured, and newcomers will enjoy playing in this horrific alternate history. Not to mention, every day is a great day to shoot Nazis.
You can blow a Nazi to pieces among some lovingly-designed sixties furnishings and probably should.
Wolfenstein: The New Order didn't just surprise me. It shocked me. My expectations for this one were decidedly low but within the first hour, I was chastising myself for having doubted MachineGames.
Turning into a machine is both the game's nightmare and its surreptitious fantasy. Isn't every FPS player a brain transplanted into a living weapon? Stuck in stiff undying bodies, gun-arms akimbo, we savor a stretched and distorted and rewound moment of carnage that is never allowed to end. Narrative justifications are appreciated rather than felt. What Blazkowicz really stands for is that mechanical satisfaction that keeps returning for its own sake. In the next Wolfenstein, he might not be human at all. As the philosopher said: he who fights Mecha-Hitlers must take care not to become one.
In the end, I ended up having a blast revisiting the franchise that originally got me interested in the first person shooter genre of games. While the gameplay has a few bumps, 'Wolfenstein: The New Order' is a fresh spin on the game, especially the focus on the Nazi's technological advancement rather than obscure references to the occult. It's significantly better than Activision's attempt to revitalize the series during 2009. If you are a fan of the original games or simply are looking for a solid shooter to jump into, you certainly can't go wrong with 'Wolfenstein: The New Order.'
Though it falls foul to the old FPS bane of occasionally stupid AI, Wolfenstein delivers a story-driven campaign experience that manages to be less po-faced than Shadow Fall and more consistently enjoyable than either Ghosts or Battlefield 4. Killing Nazis never looked or felt so good and, let's face it, what else really matters?
MachineGames has accomplished their task of bringing some dignity back to the franchise, delivering a shooter that gets more right than many of its better-funded, blockbuster peers. Shooter fans may have had their doubts, but would be wise to play The New Order sooner rather than later.
Wolfenstein: The New Order is smarter than a game called Wolfenstein probably has any right to be, yet it still manages to capture the hyperviolent spirit of its predecessors.
Reno Gazette-Journal
4 / 5.0
Ultimately, whether or not Wolfenstein works for you depends on your shooter preferences. If you're all about multiplayer, then this game is not for you. If you're like me and love a meaty campaign with a good story, however, The New Order delivers the goods. Add extras like the Wolfenstein 3D easter egg and the encouragement of a second playthrough and there's a lot to like here for lovers of pure shooters.
MachineGames haven't exactly reinvented the FPS or even Wolfenstein here, but they have put together a consistently enjoyable, well-crafted action game and given you the motivation to blast your way through its stringier bits. If this is the New Order for Wolfenstein, then this is a promising start.
Wolfenstein: The New Order is no rote shooter; it's a meaty game that delights with its oddball story and well-designed play.
Wolfenstein: The New Order is a surprisingly strong shooter that aspires to be more than its premise should allow. While it can only do so much with its cliché magnet of a story, and its graphics don't hold up to close inspection at times, it's easy to overlook these shortcomings in the face of everything else that it does well. As a result, the inspired but disturbing world, excellent roster of characters, and exhilarating action make it very easy to recommend this over-the-top rampage.
If you're looking for great gunplay, an amazing visualised alternative Nazi ruled 1960s with a surprisingly good and appealing plot, and of course, want to shoot Nazis in the way of the old school, then Wolfenstein: The New Order is just what the doctor ordered.
Wolfenstein is the perfect mindless shooter, and I totally mean that as a compliment. The New Order is classic first-person shooter action without without all of the complications that bog down many FPSes today. As a result, the fun factor is its strongest trait from beginning to end. Shooting Nazis, be they human or mechanical, never gets old and has never been so fun. Unfortunately, some of the game's charm may be lost on gamers who aren't familiar with the original release.
PlayStation Universe
8 / 10.0
A triumphant return for the Wolfenstein series. Despite some lack-lustre boss battles, killing Nazis has never been so much fun.
An over-the-top shooter with fun action, memorable set-piece moments, and decent characters, Wolfenstein: The New Order successfully transforms an old-school game into a modern experience.
A sprawling epic that sometimes doesn't quite hit the ridiculously high bar it sets for itself, but nevertheless delivers an absolutely spectacular, supremely gory, utterly compelling experience.
Wolfenstein: The New Order is easily some of the most fun I've had with a shooter in recent memory and shows that you can easily mix old and modern shooter mechanics together into something that's a total blast to play.
"We in the killin' Nazi business. And cousin, business is a-boomin'.
In conclusion, Wolfenstein The New Order may not reach the heights of the original game but it does give gamers an old school first person shooter experience that works on many levels. The upgrade system of your character is a little limited and it would have been good if developers MachineGames fleshed this out some more but it's still worth investigating. Nonetheless if you want to play a first person shooter that doesn't take itself too seriously but still delivers a fun gaming experience than Wolfenstein The New Order is that title.
MachineGames have done a wonderful job capturing the essence of the old-school shooter while avoiding its pitfalls, and presenting it in a way that will attract new audiences. The result is a game that's as good as you remember its forebears being, even though it facilitates the player in ways that games from a decade ago didn't. This is Wolfenstein for the new generation, and it's worthy of the legacy.
A more well-rounded outing than the last Wolfenstein game, but its more comfortable employing tried-and-true gameplay conventions than striving for innovation
Despite the lack of multiplayer and fetch-quests that interrupt the blood-spilling action, Wolfenstein: The New Order is a welcome return to form for the series. Its gameplay is good fun, whether you prefer blasting enemies to bits or being sneaky-like. The beautiful presentation makes the most out of the new hardware, and it squeezes some impressive life out of older systems.
As you would expect, Wolfenstein: The New Order is fun to play, but what you don't expect is the brilliant narrative that arises from its over-the-top story.
Post Arcade (National Post)
8 / 10.0
MachineGames' curious sequel has the franchise's requisite screaming Nazis and cybernetic supersoldiers, but it also chews on some unexpectedly big ideas
PlayStation LifeStyle
8 / 10.0
Limited graphical and audio faults aside, altogether, Wolfenstein; The New Order is a very good game — a true gem among shooters in a sickening sea of shooters. A story that captures interest and characters that hold it until the end, gameplay that falls somewhere between Killzone, Call of Duty, and Duke Nukem, and a complete focus on the single player experience create a roughly 10 hour campaign full of Nazi slaying goodness. And let's be honest, that's what we all really want to do in first-person shooters, right?
Wolfenstein: The New Order is ambitious in ways you wouldn't figure a Wolfenstein game would be. Machine Games managed to craft an enjoyable intriguing world while keeping the classic tradition of graphic and nonsensical violence. It's a good time.
There are some irritations relating to bosses, odd glitches and questionable AI at times, but this is a quality start for MachineGames, who should definitely be given a chance to work on a sequel built specifically for the newest set of home consoles.
However, despite its nods to the oldest first-person shooter of all, it does feel thoroughly honed and reasonably modern. It isn't the future of first-person shooters, but it does rank among the best single-player examples.
It may have a few inconsistencies that can otherwise hamper the fine action in front of you, but this is the Wolfenstein return that for the most part, manages to mix deliciously old-school violence with a new generation of visuals and storytelling.
Wolfenstein: The New Order is a great shooter that balances old school design sensibilities with modern storytelling and excellent production values to produce a Nazi blastin' good time.
In the Nazi-dominated alternate history of 1960, it takes more than big guns to topple this new regime.
All the requisite violence of the genre is there, but there's a well-considered style and grace that elevates it beyond its mindless, dime-a-dozen brethren.
Wolfenstein: The New Order is not a game that should work, really. Plenty have tried to revive old school arcade shooters and bring them into a modern era, Machine Games is one of the first to truly succeed at it.
Throughout the story B.J. is constantly reminded that he is born to kill Nazis. As long as that too is your mindset going into this game, you'll get everything you want and more out of Wolfenstein: The New Order. Just don't take the alternate history, the characters, the plot, or really anything too seriously. And that's OK because not everything has to be so serious to be fun. Grab hold of your dual-shotguns, blast off to the Nazi lunar base, and just have merry ol' time shooting those damn Nazis. That's an order, soldier!
Wolfenstein: The New Order's emphasis on storytelling and characters make it a shooter worth playing.
While shooting fascists in video games will likely always be fun, The New Order falters when it's trying to decide how you should feel about it. Its options and ridiculously sized weapons provide a lot of enjoyment, but the story tries so hard to be serious that it forgets that this is a game that includes Moon Nazis.
In many ways, Wolfenstein: The New Order is "First-Person Shooters: The Game," but it gets most of the important details right. It's still weird to me seeing Wolf games developed over and over by new devs, but MachineGames did a great job adapting the franchise in its own way. With a few tweaks, the next iteration could be something truly special.
The New Order took me about 16 hours to beat on its normal difficulty setting, and I could see myself revisiting it in the future on a harder setting for a fun challenge -- but probably not for a while. It was a fun and bloody ride while it lasted, but it lacks anything special in terms of gameplay to make me want to dive right back in.
A solid and surprising well-written shooter that should easily please fans of the genre. It doesn't do too much more than that, but that's not really a complaint.
We love the latest Wolfenstein for the respect it pays to iD's original, and for the ways it tries to take the series somewhere new. We're not so keen on some elements of the gameplay, and it must be said that not all its loftier ambitions quite pan out. What we're left with is a solid FPS that's always interesting - and one with an identity all its own - even if it can't make it up there with the best-in-class.
Wolfenstein: The New Order doesn't make the most of a highly promising premise, but it provides the baseline of gun-toting freedom fighting that fans expect.
The New Order is unlikely to feature in many Game of the Year lists and it does have a few areas where perhaps it could have benefitted from a little more polish. Shooter fans, and especially those who remember the halcyon days of id's seminal shotgun-and-chainsaw, blood-soaked titans, shouldn't let that put them off. It's clearly not perfect but it is a very enjoyable and respectably lengthy shooter that embraces its heritage while successfully striving to evolve its core gameplay in a new and interesting direction.
Ignore the discordance within its narrative and get your way past the incredibly dull opening stretch: Wolfenstein is a brawny, gratifying shooter experience – the likes of which you probably haven't played in some time. Consider it a history lesson.
Wolfenstein: The New Order suffers from minor inconsistencies in nearly every aspect of the game from its storytelling to its action, but the good news is the game never feels consistently bad. Things are at least kind of interesting even when the pace lags or the story and gameplay don't quite line up. And from minute to minute you're engaged in meaty, challenging combat that rewards smart, tactical play that results in plenty of dead Nazis -- even if there are a few kinks.
Wolfenstein: The New Order doesn't transcend either of its genres. It's another first-person shooter that's also just another victorious Nazi alternate timeline. It's proficient enough at both action and world-building to merit attention, though. It may not be a world I want to hang out in that often, but I'll at least try to save it once.
Wolfenstein: The New Order is a blast from the past that many will surely see as a breath of fresh air. While some archaic design choices and patience-testing difficulty spikes will attempt to compromise your enjoyment on occasion, the moments to follow generally smooth over any past transgressions.
Wolfenstein: The New Order is big, dumb, fun no matter how much MachineGames might have tried to force it to be otherwise. The alternative history explored here is fascinating, if a little under-explored, but it's the boom and the blast that'll keep FPS fans coming back. A respectably lengthy game with modern looks but buckets of old-school spirit, The New Order is a silly, inconsistent, overblown treat. But give it a couple of weeks.
Wolfenstein: The New Order isn't groundbreaking by any means, but it's a solid installment to the franchise that Wolfenstein fans will certainly appreciate.
Wolfenstein: The New Order is not the most sophisticated of games and it's certainly not perfect, but it wears its silly plot and over-the-top action like a badge of honor, and for that we applaud it.
Wolfenstein: The New Order has all sorts of war stories it wants to share with you and it knows how it wants you to feel, but it's not convincing. Its stories are more sensational than poignant. It's a decent shooter with a good few impressive moments, but it can be buggy and it doesn't offer much you can't find elsewhere, with little to tempt you back when it's over. Where it most tries to stand out, in its narrative and setting, it often comes off as juvenile. Overall, it's built on an impressive world but it doesn't do enough with it, and as a result it's curious, but hardly compelling.
Wolfenstein: The New Order is made up of some interesting parts, but is decidedly unspectacular as a whole.