Percentile Rank
Shadow Blade: Reload is ranked in the 38th percentile of games scored on OpenCritic.
Rating Summary
Based on 15 critic reviews
OpenCritic Rating
Based on 15 critic reviews
Score Distribution
Unscored Reviews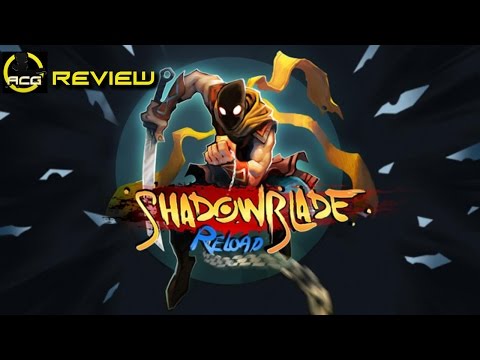 Scored Reviews
It's an enjoyable game which doesn't really have any flaws. And given it's in Early Access, it will probably gain missing features over the coming weeks.
Shadow Blade: Reload is a fantastic action-packed 2D platformer that any ninja enthusiast will quickly grow to love.
Shadow Blade: Reload mixes an appealing story with a solid level design and great characters and boss fights, and the result is a wonderful 2D action platformer. Different difficulty levels and challenges section also increase the replay values. Add Nintendo Switch's portable capabilities to all this and you have a game that you can enjoy almost anywhere.
Shadow Blade Reload is an example of how to properly pull a platformer off without the unnecessary clutter seen in more tropey and uninspired titles. It's to the point which ties into it's accessibility and overall entertaining value, and it's a game I can easily see myself going back to after finishing once, or even twice.
Reload is much better than the mobile version and it's a fun way to kill some time; however, being this unoriginal isn't really going to turn any heads.
Shadow Blade Reload is a fun game that you can enjoy for a couple of hours or spend some time getting better at its levels in your spare time. But there are better games in this genre and it makes the it a hard sell
Review in Persian | Read full review
Despite all its exciting gameplay moments, the game screams its ported (from smartphones that is) nature and this is the biggest blow to the game. But in spite of this, Shadow Blade shows Deadmage's potential and makes their next title an anticipated release
Review in Persian | Read full review
Shadow Blade Reload is a fun game, but it's not an interesting game. It has several things going for it, like the striking visuals, quick gameplay, and the level editor. But mostly it falters as the distracting voice acting and low-level difficulty hold the game back enough that it can't be considered all that impressive of a title.
Shadow Blade: Reload is nothing revolutionary and doesn't add anything new to the action-platformer genre. But it's fast-paced action gameplay is still fun and satisfying.
Review in Persian | Read full review
NintendoWorldReport
6 / 10.0
There is no sense of identity, leaving the impression that this is just another ninja game for the pile. Lackluster presentation, a boring story, and repetitive scenarios show exactly why Shadow Blade: Reload can't rival the likes of The Messenger or even the original Ninja Gaiden games. For those hoping for another great action-platformer on the Switch, you'll want to keep looking.
The gap in quality between mobile games and console/PC releases is almost non-existent now, as is proved by the likes of Shadow Blade: Reload. As such it fits the portable nature of Nintendo Switch like a glove, with its short-yet-challenging levels offering a platforming experience that's ideal for both short bursts of play and longer speedrunning sessions. The sound design helps create a rhythm to your progression through each level, and there's plenty of secrets to find in each level, but the absence of the level editor included in the PC/PS4 port makes this version feel a little hollow by comparison.
While Shadow Blade: Reload may not re-invent the platformer genre, it is both pretty to look at and fun to play. With multiple stages, collectables, difficulties, and challenges there's more than enough ninja action to keep Kuro busy for a while.
PlayStation Universe
5.5 / 10.0
While nothing remarkable, Shadow Blade: Reload does at least do a solid twitch platforming job. When it's hitting its lightning stride, it's actually quite fun, but too often it trots along being bland and unimpressive instead.
And I might add a fourth column this into which fits: a knock-off. It's as if someone played Mark of the Ninja and thought "we can make a worse version of this." Just take away the depth of combat, the freedom of choice, and any semblance of longevity, and voila. That'll be $15.