Percentile Rank
Rynn's Adventure: Trouble in the Enchanted Forest is ranked in the 48th percentile of games scored on OpenCritic.
Rating Summary
Based on 4 critic reviews
OpenCritic Rating
Based on 4 critic reviews
Score Distribution
Unscored Reviews
Scored Reviews
If you like old fashioned platformers that are tough as nails but addictive, then you'll love this. It's a 16-bit platformer with modern day polish. A tremendous first effort from a small development team, this game deserves to be a big hit.
Rynn's Adventure: Trouble in the Enchanted Forest can be fun if you can get past the game's short comings. For a platformer with some Mega Man-esque elements, the controls can feel weird at first and the attacking takes some getting used to. If you can get past that, the game can be pretty fun as long as you're not one to get frustrated too easily by precision platforming.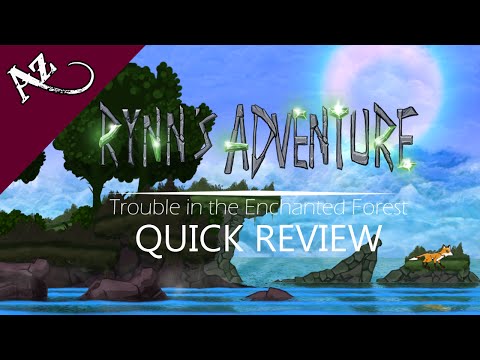 Rynn's Adventure, whether intentionally or not, hearkens back to the platformers of the '90s PC era. It's quirky, with collectibles aplenty, yet suffers from flaws inherent in sketchier old level designs. Players can expect to have a slow start before gaining any traction, but the game has the potential to grow more enjoyable as the momentum builds. It is difficult to recommend this game against a stable of outright fantastic platformers already available on the Wii U, at various price points on the eShop, but patient players looking for something new might find a satisfying game beneath the lack of polish.