Percentile Rank
Aragami is ranked in the 52nd percentile of games scored on OpenCritic.
Rating Summary
Based on 49 critic reviews
OpenCritic Rating
Based on 49 critic reviews
Score Distribution
Unscored Reviews
A thoroughly enjoyable stealth game that could potentially make a strong mark on the genre as a whole thanks to its fantastic level design.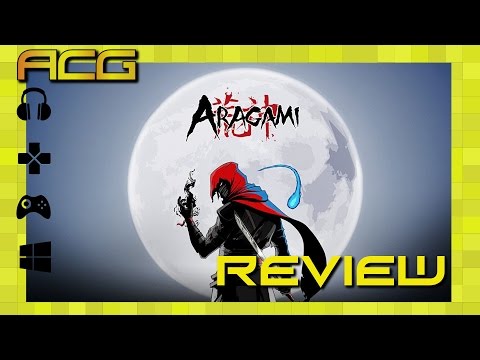 Rock, Paper, Shotgun
Unscored
Get into the flow and there are moments of pleasure to be found. Nipping from shadow to shadow, flinging a shadow blade at a distant foe, evading attention, and reaching a goal, occasionally feels neat. But these moments tend to come as a run of luck, that doesn't involve bumping into any of the game's issues.
Scored Reviews
Pure Playstation
9.2 / 10.0
"Aragami was a great experience. It breathed life into its world, offered many ways to travel and battle, and will provide you with much replability. With only my recognition of a certain plot point and a handful of minor issues serving as cons, I can't praise this game enough. For stealth enthusiasts this is a must buy and I highly recommend it even for those who would normally like to shoot their way past everything. Lince Works has easily made it to my list of developers to watch out for and I can't wait to see what they'll do next."
Altogether, its daft enemy AI and some wonky camera controls can't bring down this phenomenal stealth experience. Aragami is pure eye candy with its feudal Japan-inspired visual style, which perfectly complements its unique and engaging shadow concept.
Aragami is a beautifully-crafted stealth experience that rewards patience and cunning. The shadow mechanics are an absolute blast, and they're backed up by excellent level design and great replayability.
Pixels Game Reviews
9 / 10
Aragami is one beautiful masterpiece, combining the stealth gameplay from the likes of Tenchu and Dishonored with a gorgeous art style.
Aragami is a superb stealth game with a gorgeous visual design and a protagonist that feels as lithe and graceful as you'd expect a ninja to be.
Entertainment Buddha
86 / 100
Aragami's gameplay and story is polished simplicity at its finest.
Lince Works managed to create an impressive stealth game with Aragami, offering a quality level that can make it compete with better known releases and established franchises. With an engaging story, charming setting and some unique stealth gameplay mechanics, as well as varied scenarios and huge replay value, Aragami is a game that fans of stealth games definitely don't want to miss, especially at such a low price.
All in all, Aragami is a neat indie stealth title. The plot is alright, the stealth mechanics and abilities are decent, and the levels are just fine (though more verticality would have been nice). It's a game that's beautiful in presentation, sans some stiff animation, has great sound design, and is perfect to fill a day off, with a total gameplay time clocking in around 15 or so hours (if you take your time, and don't co-op it).
A beautiful stealth game, which combines great design and music elements. Switch version is identical to PS4, Xbox One and PC, which means it also has some A.I. problems, some levels feel too similar,
Review in Spanish | Read full review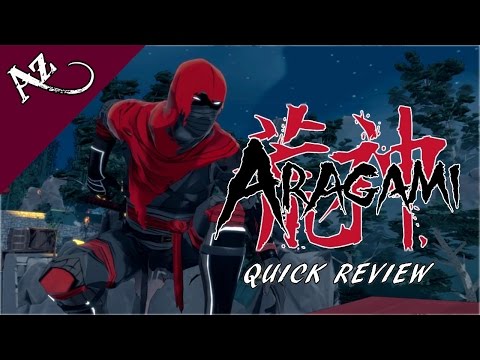 Aragami dürfte gerade Oldschool Tenchu Fans überzeugen können und liefert nette Gameplay Ergänzungen, die bisher eher nur in Spielen wie Dishonored zum Einsatz gekommen sind. Wer sich mit etwas simpler Gegner KI und technischen Problemen abfinden kann, wird hier auf jeden Fall seinen Spaß haben.
Review in German | Read full review
For those wanting a game where stealth is the focal point, and not a subclass you choose, Aragami is most definitely for you.
Aragami sticks to its stealth roots and has earned a place with some of the greatest stealth games of all time. With a campaign that lasts over 10 hours, Aragami is already well worth a purchase. Lince Works also added a 2-player online co-op, letting you and a friend play through the entire game together. There are the occasional rough animations, and the frame rate drops a tiny bit in spots, but Aragami is a lot of fun and worth multiple playthroughs, especially if you take advantage of playing with a second player.
Aragami combines the tried-and-true concept of stealth, makes it its focus, and delivers. With beautiful presentation and unique, concentrated gameplay, Aragami sets a new standard for indies. Despite minor flaws in the AI and performance, Aragami is an experience not to be missed.
So in overall, Aragami is a mixed game, struggling between its cons and its pros thus resulting a slightly well-made game which could easily entertain toy for hours with its dark world and become a worthy experience at the end. If you're missing the "spooky-stealth atmosphere" be sure to check out Aragami
Review in Persian | Read full review
"After finishing Aragami I will say I was satisfied with my experience. Despite the performance issues the game offers a great stealth experience and reminded me a lot of the old Tenchu games I loved. The game offers a lot in my opinion for the asking price giving you a lengthy campaign and encouraging you to play it over to get better scores or play with a friend in the online co-op. If you're a fan of stealth games Aragami is one of the best ones you can buy right now."
If you're a stealth fan, I strongly recommend this one. Even if you're just a casual gamer, there's lots of goodness to be found in Aragami. Stylish and challenging, Aragami certainly brings enough to the table to win over gamers of all kinds.
PlayStation Universe
7.5 / 10.0
Though technically flawed and lacking in additional modes, Aragami still gives a great account of itself as a stealth adventure that infuses inspiration into its creative DNA from genre efforts old and new alike. This is one stealth adventure that deserves more than to be consigned to the shadows.
Geeks Under Grace
7.5 / 10.0
Aragami upholds the expectations of the now-retro franchise from which it was inspired, but struggles to exceed them.
Digital Chumps
7.5 / 10.0
All in all, Aragami was an enjoyable twist to your classic stealth game.
PlayStation LifeStyle
7.5 / 10.0
Aragami is an interesting mix of genres. The experience is unfortunately dragged down a few notches by performance issues, though those will hopefully go away in the form of patches. With a campaign hovering around the dozen hour mark, and one which includes online Co-op, stealth fans will find their next fix in Aragami, for a reasonable asking price of $19.99/£19.99/€14.99. It's a solid, stealth action game which should provide for an entertaining weekend full of quiet kills and stalking in the shadows.
Aragami might have its foibles, but this purist take on stealthy puzzlers is a shadowy delight in places. Despite the patchy execution, the great ideas on show here suggest that Lince Works are definitely a studio to watch for the future.
Aragami has a very promising core. Well-crafted visuals, fun gameplay, and interesting characters, but newcomer Lince Works falls short on aspects like performance, the inconsistency of artificial intelligence and controls, and a few design choices. The overall result, however, is a good stealth game that despite the problems is quite fun-filled in its 10-hour campaign. It's a good start for the Spanish studio and I hope they stay in the stealth genre for their second game, fixing the problems presented in Aragami
Review in Portuguese | Read full review
Play Some Video Games
70 / 100
The shadows are alive. Be the embodiment of vengeance. Beware the light.
Aragami is an interesting stealth game that takes the best features from the great games of the genre, without adding new stuff, thus creating a beautiful and enjoyable videogame.
Review in Spanish | Read full review
Although the occasional technical issue and odd mechanic put a damper on things, Aragami has its heart in the right place. It's strict adherence to stealth with no ifs, ands, or buts will turn some people off, but it'll speak to a lot of old-school fans who are sick of experiences that allow you to blast your way out of everything.
Until From makes a proper Tenchu game, Aragami will fill your ninja needs!
Kinglink Reviews
3.5 / 5.0
An interesting puzzle game with powerful abilities, and good level design. Though those abilities are quite overpowered for the tasks required for the game and trivialize the experience.
"Nightfall" did great in terms of giving us more of the same great Aragami, but that also includes its technical issues.
Review in Polish | Read full review
The patient, cunning mindset Aragami puts you in with its strictly stealth gameplay is something we long for with more titles. With simple yet smart level design and mechanics, it proves to be a focused title with heart and soul that has learned much from its old masters. But the game does lack polish in its performance and appearance, and the AI can be irritating at times. Fortunately, the release's story, visuals, and sound design ultimately help lift it out of the darkness.
Aragami takes stealth games back into the shadows where they belong. That said, even diehard fans who wear pacifist-only runs like a badge of honor will find it brutally challenging. Those who prefer their get-out-of-jail-free cards come with an extra ammo clip might want to steer clear.
Aragami is a solid, interesting game that suffers from some rough performance issues on PS4. Still, it you enjoy stealth and can overlook performance issues, this game is for you.
Aragami is a fantastic display of being a ninja, with throwbacks to the gameplay mechanics of the Tenchu series. Incorporating the Shadow abilities that enable Aragami to teleport to a shadow, while also having the power to create his own shadows, makes this a fresh experience in the arts of stealth-combat. With thirteen open-world stages to traverse, this game is a time-sink in terms of longevity, with hidden scrolls that open up new pathways to advanced abilities. With an interesting art style that contrasts the ninja with everyone else, this is a story of two opposing sides of "Dark vs Light," with the dark taking centre stage in terms of gameplay. Though it is light in the combat side of things, those looking for a pure stealth-based ninja game will find plenty here to enjoy and salivate over.
Despite the occasional dips in performance — be it visually or aurally — and the rather unavoidable slip-ups with its 3D animation not quite flowing as majestically, Aragami's methodical and gracious pacing offers an interesting tale on stealth based on more than just the merits of its unique shadow-manipulation mechanics.
Aragami is long and quite fun, but suffers few bugs and glitches here and there. Even though the gameplay is kind of repetitive on the long run, the game is challenging and the story can keep you going forward anyway.
Review in Italian | Read full review
Level Down Games
70 / 100
Aragami is definitely recommended to anyone looking for a game that has a sense of style and stealth to it that are hard to come by these days.
Aragami is a satisfactory stealth game. It's not exceptional, but it has its high points. The shadow-dancing teleport mechanic is the centerpiece of the game, and it is at its best when you have large, open areas to sneak through. It's at its worst when cheap deaths or unenjoyable boss fights dominate the experience. It's a fun budget stealth game that will probably tickle the fancy of anyone who's looking for one. It might not break new ground, but sometimes, it's just fun to be a ninja, and Aragami deliveries that in spades.
Aragami is an experience that I found mostly enjoyable with its gameplay quirks, and almost nailed it fully. Its biggest deterrent is the performance on PS4, which just isn't good. There are times it runs decent, but throughout the various chapters there are problems that continue to crop up, which pulled me out of the experience. Platforming and stealth via shadow warping is fantastic, and doing a complete level in stealth is as rewarding as it's been in other games. Aragami just needed to run smoother and the experience would have been one stealth fans shouldn't miss. As it remains, it's one that needs some serious consideration with its major flaw.
You can see the passion and care put into Aragami from a mile away. Everything about the game shows a love for the stealth genre and the games that made the genre so great. Unfortunately, it isn't until you get up close and start to play the game that you also see all the cracks. Aragami has a lot going for it, but it also has a lot going against it, and those issues keep a good game from being a great game.
'Aragami' is an ambitious stealth game that occasionally brushes shoulders with greatness. A poor frame rate and sub-par enemy AI really hampers the experience, but stalking from the shadows remains fun throughout. Hopefully some patches will make this fulfill more of its potential, but until then players will have to settle for a heavily flawed, yet entertaining experience.
For its flaws Aragami is my kind of stealth game, and I had a good time with it. After spending a bit more time studying Japanese literature, and perhaps a couple of field trips to Japanese castles, graveyards and shrines to really understand how Japanese storytelling should look and feel, I really think an Aragami 2 could be something special.
Aragami has an interesting style and has truly captured the essence of the stealth genre. However, it has too many elements that hold it back from being a great game.
A polished and at times enjoyable stealth adventure, let down by uninspired level design and basic AI.
Aragami's well designed levels and fast-paced stealth are a good core, but the game's list of drawbacks hold it down. Fans of the stealth genre probably won't regret the purchase, as the game is entertaining and offers rewards for both the pacifistic and merciless play styles as well as an ample amount of collectibles hidden throughout each stage, but players should come in expecting an average-at-best experience that may be marred by technical hiccups and annoying glitches.
The Last of Us took a boring idea and made everything about it sublime; Aragami takes a lot of good ideas and neglects to make any of them great. Even the story feels uninterested in itself: the cutscenes are mostly under 10 seconds, and the characters habitually preface expository statements with phrases like "By the way" and "In case you were wondering."