Spread the word:
Game Information
Available on:
PC
Feb 28, 2014
Developer: Smoking WOLF
Publisher: AGM PLAYISM
Genre: RPG
Description:

In One Way Heroics, you take on the role of an intrepid adventurer who must travel across the land and face the Demon Lord before a mysterious shadow engulfs everything.

Darkness always approaches from the left, and with each movement or action you take, the void creeps ever closer. Forced to run right, you'll encounter any number of monsters, allies, thieves and shops on your desperate journey to stop the end of everything.

The good news is that you don't just have access to one world. You have access to all of them.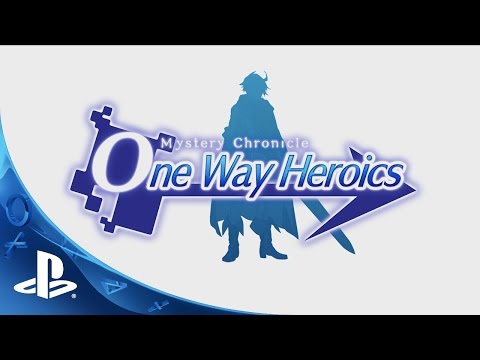 Mystery Chronicle: One Way Heroics Announcement Trailer | PS4, PS Vita
Reviews
One Way Heroics is fun for a run or two, and the quick learning required is a major source of the enjoyment on the first playthrough. There are a lot of things holding it back, though, and bad graphics/UI are a major issue to begin with. Furthermore, the fun factor due to the novelty of "what happens next?" does not exist here. The fundamental depth of this title is not enough to encourage long term play - the price of entry is cheap, but don't come expecting something worthwhile.