Percentile Rank
Red Dead Redemption 2 is ranked in the 100th percentile of games scored on OpenCritic.
Rating Summary
Based on 159 critic reviews
OpenCritic Rating
Based on 159 critic reviews
Score Distribution
Unscored Reviews
An astounding open world unlikely to be rivalled until well into the next gen, saddled by a throughline from the last.
This game has heart; the kind of heart that is difficult to pin down but impossible to deny. It is a wonderful story about terrible people, and a vivacious, tremendously sad tribute to nature itself. There is so much beauty and joy in this expensive, exhausting thing. Somehow that makes it even more perfect—a breathtaking eulogy for a ruined world, created by, about, and for a society that ruined it.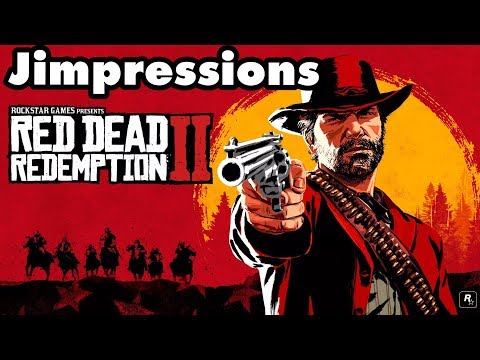 After Red Dead Redemption 2's story concludes, a huge epilogue begins, and the game's already gargantuan map grows even larger. I'm eager to dig into this postgame, where it seems I'll be free to focus on taking in the beautiful, meticulously simulated world, rather than hurling myself into the middle of it.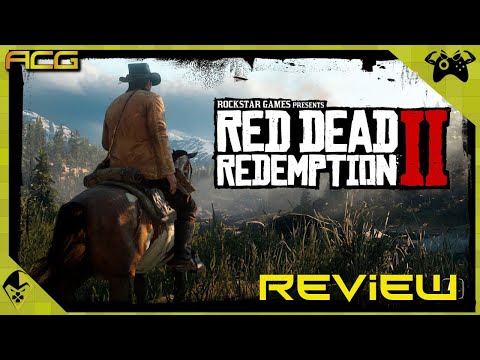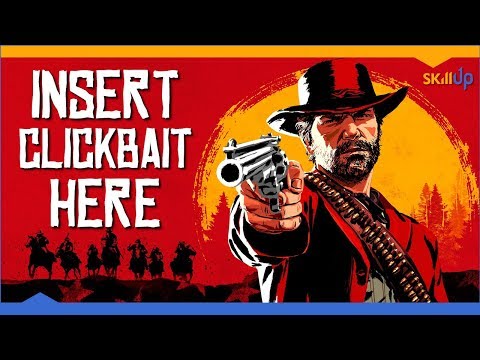 Red Dead Redemption 2 is a brave prequel that isn't afraid of taking risks. It is innovative, surprising, stunning, dramatic, and generous – a highlight of this generation and a benchmark for other open world games to aspire to.
Rockstar have pushed out the boat in terms of every single system at play in this game, from the amazing world itself - which is one of the best looking games, with some of the best looking effects and atmospherics, to the level of detail on the characters and physics simulation for clothing and other materials. This is what I really call a Next-Gen game, and it pushes the bar so high it's going to take a while for the rest of the industry to catch up to this one. The AI is fantastic, for every single entity in the game. From the townsfolk, to the gunslingers, gangs, animals, and tiniest critter -- it's all working madly to bring this world to life. Enemies won't rush at you blindly, unless they think you can be flanked, or that's how they're feeling in terms of the fight. Mostly though, they'll use cover. Wolves will hunt in packs, cougars are ambush predators and they hit and run...
Red Dead Redemption 2 is undoubtedly a technical masterpiece and a new high watermark for cinematic storytelling. Whether players will enjoy playing Red Dead 2, however, will depend on how accommodating they are to Rockstar's strong design choices. These choices prioritise immersion and realism over pure fun and will be off-putting to some. But perhaps we need to consider that maybe fun wasn't the goal here; these mechanics were crafted to pull players into the world. After more than 70 hours with Red Dead 2, I had embodied and become Arthur. His choices were mine. Viewed from that lens, Rockstar has succeeded in giving players an unprecedented level of agency. Despite some gameplay quirks, I would wholeheartedly recommend Red Dead Redemption 2 as a must-play to all fans of video games. After all, isn't escapism the very reason we play video games?
RDR II's work cycle creates a forgiving system where, no matter what vocation you pick, you can figure out a way to bring in some cash. But it's also an extremely simplified version of the hardships people actually faced in the American wilderness. Even with the simulated elements to contend with, Arthur seems to have inhuman stamina, and a constitution that strains believability, even as it provides a firm foundation for the playspace.
To Red Dead Redemption 2 είναι από τα παιχνίδια που κρατάνε, τουλάχιστον μέσα μου, ζωντανή την αγάπη μου για αυτό το μέσο. Είναι ο λόγος που πιστεύω ακόμη στο single-player. Είναι ο λόγος που θέλω να ανοίξω την κονσόλα μου και να ταξιδέψω μόνος μου σε έναν κόσμο πολύ μακριά από τον «δικό μου». Είναι λόγος που ψάχνω, μαζεύω, διαβάζω, παίζω βιντεοπαιχνίδια. Γι' αυτά τα παιχνίδια κύριοι αγαπάμε αυτό το χόμπι. Για αυτές τις εμπειρίες. Αν υπάρχουν δέκα κόκκινα κουμπιά στον εαυτό μου, αυτό το παιχνίδι πάτησε τα έντεκα από αυτά.
Review in Greek | Read full review
Scored Reviews
Red Dead Redemption 2 is the game that I would like to keep playing for years. The wild west is marvelous and full of interesting events. The story is both solid and attractive. What's more, The interactive system makes a great progress and you can interact with nearly everyone in various ways, and it feels really real. RDR2 definitely will be one of the greatest video games of all time.
Review in Chinese | Read full review
Flawless open-world action adventure for old west fans, horse lovers and adventurers. Dynamic gun battles coupled with common activities with eleganter details.
Review in Slovak | Read full review
Red Dead Redemption 2 is an immense, breathtaking experience that will be treasured for years to come.
Red Dead Redemption 2's vast, detailed and stunningly beautiful open world sits as the perfect backdrop for its compelling and well-paced story filled with epic set pieces. With deeper gameplay mechanics, a larger cast of diverse and interesting characters to meet, and a wealth of content from side objectives to mini-games, RDR2 is a shining example of what makes Rockstar's games so special.
As you move around the country and the gang's predicament shifts, the complexion of both game and narrative can change to a startling degree. It is nothing if not carefully considered.
Although some design decisions don't make sense, the positives completely outshine some of the awkward mechanics implemented. Red Dead Redemption 2 is one of those games that can redefine a genre, and it's not just through sheer size that it does that, but through a combination of writing, visuals, music, voice acting and gameplay mechanics. It's an outstanding piece of work that every other game developer should strive for.
Red Dead Redemption 2 is pure excellence and a milestone for open world games. Sprawling details and superb ambiance, Rockstar Games' title is the definitive version of a Wild West game. The creation of the world, characters and the technical quality presented will perpetuate for years, just as its predecessor did.
Review in Portuguese | Read full review
Rockstar Games has created a living, breathing world that I am absolutely invested in.
Red Dead Redemption 2 is, without a shred of doubt, a new masterpiece brought to us by Rockstar. The new entry by the company has managed to achieve excellence in gameplay, storytelling and technical aspects. In the end, Rockstar has been successful in pushing the franchise to its limits in order to create one of the most complete games of all time.
Review in Spanish | Read full review
The Digital Fix
10 / 10.0
Red Dead Redemption 2 takes everything that made the first so spectacular and elevates it to a new level. It boasts an enthralling story, coupled with rock solid gameplay, and is perhaps one of the best games ever made.
Red Dead Redemption 2 is the absolute best. Best game of the year, generation or history? It's up to you. But we can easily assure you that you wouldn't find anything like this in any other medium.
Review in Persian | Read full review
It doesn't matter if you are gamer, a human being, or an alien from another planet; Red Dead Redemption 2 is a title that you just can't miss. The bar set by RDR2 is so high that even Rockstar itself will probably have a hard time raising it. One of the best releases in the history of digital entertainment.
Review in Persian | Read full review
Even though Red Dead Redemption 2 is a prequel to its celebrated predecessor, the title is some horsepower ahead of the 8-year older Western epic. With breathtaking graphics, a vibrant game world and an emotional campaign, Red Dead Redemption 2 is not only a hit with fans of the Western series. Even small graphic blunders and glitches as well as the weak character development of the protagonist do not in the least manage to weaken the masterpiece in its perfection. Red Dead Redemption 2 sets a new standard in Open World gaming and, thanks to its incredibly authentic and vibrant game world, can be crowned genre king.
Review in German | Read full review
Geek Culture Podcast
10 / 10.0
Coming eight years after its predecessor, Red Dead Redemption 2 is exactly what we thought it was going to be and more. Living up to the legacy of the first game was a tall task for Rockstar to undertake, but they have delivered with one of the best games of not only this console generation, but of all time.
Despite some minor issues like stuttering in interiors, awkward camera angles in smaller houses, or the relatively slow start to story the campaign — Red Dead Redemption 2 simply overrides its small perceptible flaws with what is nothing short of a truly spectacular experience. Simply put, it is one of the best games ever made, setting a new standard for open world titles going forward.
Red Dead Redemption 2 may just signal the dawn of a new era for open-world games, and it's an experience that I have no doubt players will be investing tens (if not hundreds) of hours into its immense, deep world and completing its story full of action, suspense, and deeply investing character moments.
PlayStation Galaxy
10 / 10.0
Red Dead Redemption 2 has a lot of things to offer. The huge sandbox laid out in front you, making you freely choose whatever you want to do with its world, and its compelling story and engaging characters. Despite its minimal flaws, what I feel about the game didn't change. I'm fascinated with Rockstar Games' progress with Red Dead Redemption 2 and how they managed to move the open-world genre forward by a mile. It was worth the wait, I had poured a lot of hours into the game and I never stopped playing it even after the main campaign. Red Dead Redemption 2 is my choice for Game of the Year.
Thanks to both its shocking cruelty and its awe-inspiring potential, this stunningly well-realised recreation of the Wild West is the first game world that truly mirrors our own. Rockstar's latest playground is a place that's equal parts brutal and beautiful, and somehow, like in our own reality, the weight of your decisions in this game world have just as much potential to delight you as they do to terrify.
Red Dead Redemption 2 is a triumph in world-building, character craft and downright skulduggery. Being bad has never felt so good as Rockstar toe the realism line while still keeping their sharp, trademark tongue in cheek. It's the keen attention to detail where Rockstar succeeds and this outlaw prequel comfortably outperforms their best works and in time, I believe, will be regarded as a once in a generation game.
Red Dead Redemption 2 has certainly benefited from Rockstar allocating almost a whole generation's worth of development time to perfect what they wanted to accomplish. The result is a game that is easily one of the best games this year, and this console generation, but that's not all. It should eventually go down as one of the greatest games ever made.
One of the top three open-worlds of all time, and the best game Rockstar has ever made. An all-time Old West masterpiece.
Whether I'm hunting a legendary animal, participating in a story mission, playing a game of poker, or just exploring the world I've absolutely adored every moment I've spent with the game.
'Red Dead Redemption 2' is unrivaled in design, gameplay, and storytelling.
There's a new sheriff in the open-world action game genre in town. Red Dead Redemption 2 is sure ambitious but it succeeds everywhere he travels : exploration, gunfights, stealth, main quest, characters, side quests, customization, acting, hunting, fishing... Name one element, it delivers. And it sure looks like one of the best looking games ever seen and has many secrets yet to be discovered. And so it can be considered as a masterpiece, an extraordinary, legendary game that we will talk about with sincere admiration for ages.
Review in French | Read full review
The Outerhaven Productions
Red Dead Redemption is a true video game classic, and being in elite company wasn't something that was going to hinder this game's vision. Effective storytelling with fleshed out characters who don't trample over each other, amazing soundtrack, and unrivaled photo-realism makes a truly complete game.
Rockstar has once again created a game that redefines the open-world experience. Red Dead Redemption II is a triumph that every gamer should experience for themselves
With Red Dead Redemption 2 Rockstar Games has set the bar so high that other games of this nature seem infinitesimally lesser because of its existence.
Red Dead Redemption 2 raises the bar for sandbox adventure games. It's organic in a way almost unseen in any genre, creating an authentic open world that is as cohesive as it is compelling. This title will set the bar for action adventure games for years to come.
Red Dead Redemption 2 is one of the most impressive games I have ever played. A truly monumental achievement. It's not without its flaws, nor will it be for everyone. However the staggering attention to detail and sheer number of stunningly impressive elements put it up there with some of my favourite moments in gaming. A genuinely superb open world experience in almost every regard.
PlayStation Universe
10 / 10.0
Red Dead Redemption 2 not only lives up to expectations, but it smashes them and feels like the missing half of a story we never knew was incomplete. Improving on its predecessor in every way that counts, it also reignites interest in its landmark prequel, enhancing the overall experience to an epic scale and giving gamers an odyssey quite unlike any other.
Generación Xbox
10 / 10.0
Red Dead Redemption 2 offers an unprecedented level of interaction with NPCs. Its level of detail and brilliant way of telling Arthur Morgan's story in a completely open adventure make the Rockstar game a masterpiece.
Review in Spanish | Read full review
Red Dead Redemption 2 does a really good job at keeping you busy, and you're rewarded even if you just wander throughout the vast wilderness and experience the random events.
An astounding triumph that will certainly stand above the pack this season, Red Dead Redemption 2 is a unique game about unique people. The writing, visuals, and gameplay combine to make an absolute standout of a title, one that has been well worth the wait.
The hype being created for Red Dead Redemption 2 and the expectations of the passionate fan-base made a part of me believe that Rockstar Games could never deliver on all of their many promises. They did, and then some. From the feeling of a realistic living world they've created to the emotional bonds you build, Red Dead Redemption 2 is the video game experience of this generation.
"Triumph" is a word often lazily used by reviewers to describe games that receive high scores, but it's the only word I can come up with to describe Red Dead Redemption 2. A technical marvel, a narrative powerhouse and a game that will enter the halls of gaming history as a new high standard that many games would only dream to reach. Its slow and methodical nature may deter some, but if you can give the necessary patience, the reward is better than a train robbery going off without a hitch. You owe it to yourself to get this game.
Red Dead Redemption 2 is Rockstar's best game, and it's gripping from start to finish.
Red Dead Redemption 2 is exactly what we expected from Rockstar Games, A great open-world game full of interesting stories and moments which sets new standards for the genre. all these, make Red Dead Redemption 2 a game that everyone should experience.
Review in Persian | Read full review
Total immersion in an astonishingly lifelike world – whether you're outgunning rivals or skinning animals – makes this outlaw adventure a landmark game
The astounding thing about RDR 2 is that there's not only a staggering amount of story, side quests, and places to explore but that it's all high quality and doesn't feel tacked on.
PlayStation LifeStyle
10 / 10.0
Red Dead Redemption 2 is the perfect gaming experience, and what you were hoping for in the next iteration of the series. It has a rich story, deep gameplay, unrivaled visuals, and plenty of plains to explore.
It's not just one of the most realistic games to come out this generation, it's also one of the most gorgeous to look at. There's no question that this is the biggest game release of this year, so if you own either a PS4 or an Xbox One then this is one you should definitely check out.
One of the best open world games ever, with the single best story ever written for a videogame.
Review in Italian | Read full review
A titanic videogame, a masterpiece that, like everything, will have passionate lovers and other players who do not get too caught up. Everything also depends on thematic genres and preferences. Maybe not everyone likes the stories of 'Indians and cowboys'. But this interactive universe created by Rockstar tells a story fantastically constructed and allows us to live a unique adventure. And for that reason, we believe that this production touches excellence. And for that, it takes the first 10 in the history of IGN Spain. Good trip, cowboys!
Review in Spanish | Read full review
Red Dead Redemption 2 isn't just a great game. It's a game that sets an impossibly high new bar for how open-worlds can be handled. Its depiction of late 19th-century America feels both historically accurate yet abundantly open-ended, slow-paced and yet alive, grim and yet majestic. It makes the original Red Dead Redemption feel like a warm-up, the doodles on the page before the real thing has come to life.
Red Dead Redemption 2 is the most ambitious open world ever made. A new starting point for the genre, and an incomparable masterpiece.
Review in Italian | Read full review
Red Dead Redemption 2 is a game of rare quality; a meticulously polished open world ode to the outlaw era.
There was never any doubt that Red Dead Redemption 2 was going to be good, but this is something special. A masterpiece that many will be talking about for decades to come.
Rockstar Games has created another genre defining game in Red Dead Redemption 2
Rockstar's eye for detail, presentation and tongue-in-cheek-storytelling makes this one an instant classic. Red Dead Redemption 2 is the ultimate Wild West sandbox-experience everyone has been waiting so very patiently for. It gives us more of everything we loved about the original and then takes it to a completely new level.
Review in Swedish | Read full review
Rockstar have redefined open world gaming in blistering fashion. If you don't own this game by now you owe it to yourself as a gamer to experience an absolute classic. My only concern now is how do Rockstar top this.
Red Dead Redemption 2 is going to stand for a long time, I think, as the height of achievement in building huge virtual spaces for gamers to explore. The level of detail at this scale is staggering, even as I find myself unable to ignore how much required overtime went into making things happen, and how many of these details – like horse testicles ascending in colder weather – took real human work hours while actually doing little to flesh out the game world. But it's impossible to deny what a beautiful, sad, huge, and remarkable thing Rockstar and its many employees, past and present, have put together.
Red Dead Redemption 2 is technically impressive; a well-made game and a visual jewel polished to the smallest detail: a masterpiece in every way. By showing excellent writing and storytelling, developed character and plots, and a full array of activities, it stands one of the best open worlds to date. Rockstar Games once again stands as the creator of the most successful and influential works in the medium of interactive entertainment. Probably, we are facing the best game made by Rockstar Games.
Review in Spanish | Read full review
Red Dead Redemption 2 is an absolute undisputed classic and a legend in the making, plus with Red Dead Online on the horizon, it looks like our adventures in the wild west are just beginning.
Rockstar, my dusty old hat is off to you. You've made this old videogame cowboy a very happy camper.
I wish there was more I could say about the game. There is so much to discuss, but that would take away from the experience. Avoid spoilers, avoid videos of this game, just buy it, play it, and fall in love with this world the same way I did.
Red Dead Redemption 2 feels like Rockstar's new GTA 3 as in it takes massive leaps towards a new era of open-world gaming the likes of which have never been seen or at the very least executed to this level of quality courtesy of the borderline photorealistic graphics and remarkable game design.
Criticisms often come easier than compliments, but in the case of Red Dead Redemption 2, I am at a loss. This is one of the most gorgeous, seamless, rootinest, tootinest games ever made, and if you voluntarily miss out on it, you're either not a gamer or in a coma.
Red Dead Redemption 2 survives the great expectations that were had of it, even far exceeding them in a way that is rarely seen within gaming.
Review in Spanish | Read full review
A game of unparalleled scope and ambition, with breathtaking visuals, a broad-ranging but intimate story, and an incredible sense of identity and purpose, Red Dead Redemption 2 will go down as one of the greatest games of the generation, and perhaps video game history.
Red Dead Redemption 2 is the new North Star of the open-world genre, to what was The Legend of Zelda: Breath of the Wild last March.
Review in Italian | Read full review
Red Dead Redemption 2 is a staggeringly diverse open world video game that proves Rockstar Games is filled with skilled storytellers and engineering wizards.
Red Dead Redemption 2 is not just the best sandbox game there is. It's not just one of the best 3rd-person shooters ever. It's not just a great action title, a great cowboy or horse riding game. It's not just one of the biggest entertainment experience. Red Dead Redemption 2 is one of the best titles in a generation.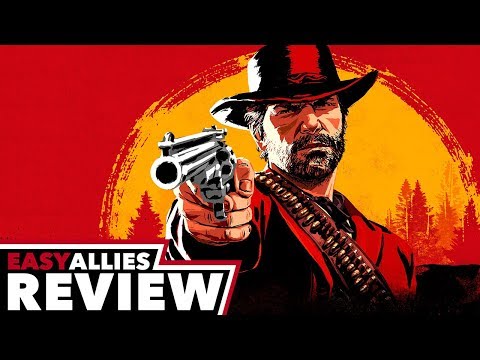 Cheat Code Central
5 / 5.0
It transcends the open-world, outlaw-focused games like Red Dead Revolver and Red Dead Redemption to become so much more.
Red Dead Redemption 2 is likely to go down as the best game of the generation. Rockstar has outdone themselves, delivering one of the biggest, richest, most engrossing open world games ever made. Whether you're an action fan, RPG fan, open world fan, or just want a great story, RDR2 has something for everyone.
Red Dead Redemption 2 is a masterclass of game design. With timely music, gorgeous visuals, and impactful combat complementing seamless gameplay, Red Dead Redemption 2 stands above its competition as a triumph in media. The game's narrative, as extensive and interweaving as it may be, surpasses the original and truly immerses the player in a game world that they will not want to leave. Red Dead Redemption 2 will go down not only as one of the best games of the generation, but as one of the greatest games ever made.
Rockstar created a brilliant game. A great story, unique characters and lots of fun. Mastery in pure form.
Review in Polish | Read full review
It is impossible to describe the magnificence of this title in just a few words, but Rockstar has shown that there are still companies out there that are not willing to sacrifice the quality of their games to release more numbers of them. The experience that is being offered here is so pleasure, adrenaline and emotion infused that it is very hard to find a similar game in recent times. Love, Hate, Sacrifice, Death, Life, Survival, Laughter, Treason, Loyalty, Beauty, Ugliness and Cruelty, and whatever that you may think of that would make a game great are packaged in a game named Red Dead Redemption II. Even if you are not a gamer, do a favor for yourself and try this title out. Rockstar has once more broken the boundaries of gaming and sets new standards for it. and due to this, we can easily name Red Dead Redemption a "Modern Epic".
Review in Persian | Read full review
Red Dead Redemption 2 offers up an astoundingly engrossing world that's remarkably easy to get lost in.
Red Dead Redemption 2 is a landmark achievement for Rockstar, for open world games, and for video games as a whole.
Rockstar Games have proven their open world gaming capabilities with the release of Red Dead Redemption 2. The game is truly a masterpiece for fans of cowboy games.
Wow… Red Dead Redemption 2 lives up to everything and more with what Rockstar Games have promised.
Red Dead Redemption 2 is an accumulation of Rockstar Games' expertise in building open world games, but has seen them push the genre in a way that might not have been expected from them.
Red Dead Redemption 2 takes realism to the next level with the graphics and gameplay systems with enriched details. Although sometimes mission level-design and the game's world system could be boring and tedious sometimes and some players won't like it, still the amount of details and the enormous content that Rockstar offers from captivating story events and polished world can't pass by without appreciating all the details that you won't find in any other game.
Review in Arabic | Read full review
Gamerheadquarters
10 / 10.0
Red Dead Redemption 2 is the true Western experience that you've been looking for with an incredibly lengthy and narrative driven campaign that promotes complete freedom.
If only I could give Red Dead Redemption 2 a higher score that 10, I would. This is by far the best open-world game that has ever graced the face of Earth. No other sandbox can even dream of holding a candle to Rockstar's newest gun-blazing, incredibly detailed Western epic. I envy all of you, who are yet to embark upon this fantastic journey and discover all the secrets this game holds. Truly, I could wipe my memory clean just to be able to experience that world once again. A true gem of the most noble kind.
Review in Polish | Read full review
Rockstar delivers a masterpiece in every aspect. Its organic and evolving open world, characters, storyline and gameplay mechanics made us feel "free men". Red Dead Redemption 2 also brings the best technical elements of this generation.
Review in Spanish | Read full review
Ladies and gentlemen, it's true after all. Red Dead Redemption 2 is one of the best open world titles of current generation. And if you come around to the way how the story is told, then you'll experience one of the most emotional narratives in history of video games. However, was anyone expecting anything else?
Review in Czech | Read full review
Electric Bento
9.8 / 10.0
Red Dead Redemption 2 continues the trend that Rockstar is known for, creating the most living, breathing world that has ever been created.
Red Dead Redemption 2 is what we all expected and then some. The game delivers on the fantasy of living as an outlaw in the old west, and may be one of the best open-world games ever made. It's certainly Rockstar Games' best game.
Merlin'in Kazanı
98 / 100
There is no way to explain this masterpiece with a few words. All we can say is, thats a next generation game, before next generation and it's amazing.
Review in Turkish | Read full review
The Games Machine
9.8 / 10.0
Huge, technically incomparable and full of things to do: the Western epic of Rockstar Games manages to repeat the success of the first chapter, making one of the most impressive video games of all time.
Review in Italian | Read full review
No game has ever made me feel like I want to live in that world more than Red Dead Redemption 2, and every minute spent in this gorgeously realised world is a minute well spent.
IGN Middle East
9.8 / 10.0
Red Dead Redemption 2 is the best open world game in this generation.
Review in Arabic | Read full review
There is no importance if you love Story-based games, RPGs Or Shooters. It is not even important that you are a gamer or not! You must play red dead Redemption 2 to Fall in love with video games world and its magic. Rockstar taught us how to make masterpieces again and again in these years.
Review in Persian | Read full review
Red Dead Redemption 2 may not be perfect, but its minor shortcomings are like tiny blemishes on a stunningly beautiful face. In a way, they only serve as a reminder of how this world isn't made for perfection. Every single aspect of the game will put you into the very shoes of an outlaw roaming America with his gang as they try to escape the law long enough to make the money needed to disappear for good. It's an epic, memorable and engrossing tale which also elevates the open world genre to new heights with the brand new interaction system, a cast of memorable characters and a ton of high-quality content to play for a long time.
RDR2's start is slow, measured, but as the layers begin to unfold and the scope of the game's sandbox is known, you see just how impressive it all really is. This is easily a top candidate for one of the greatest open world RPGs of all time.
Probably you'll not even realise you just spent hours exploring, hunting and visiting cities, talking to people to study their routines. You'll decide if to raid, to steal or if to buy a ticket to enjoy a show in the theatre. You'll get a new haircut at the barbier shop, you'll get new clothes, maybe after a warm nice bath. You'll be kind with who need help and you'll get a reward for that. You'll make chaos, and the bounty on your head will grow up, or maybe you'll get money catching criminals instead. You'll feel the difference between mud, water, snow and any other kind of ground under your feet. You'll ride your horse in many different weathers, pushing your body strength to its limit. And, after a long journey, you'll back to your camp to rest, you'll sit next to the fire, listening women singing and dancing.
Review in Italian | Read full review
But make no mistake: Red Dead Redemption 2 is a masterpiece. I see these flaws as small distractions, but they don't kill my enthusiasm for the game. Those bugs seem like nitpicking against scenes like the one in the video above, as Arthur rides to the sound of a beautiful song.
What a ride! Red Dead Redemption 2 is the next Rockstar-Masterpiece and the best game in this console-generation so far.
Review in German | Read full review
A stunning, elegiac western that features some of Rockstar's best writing to date, Red Dead Redemption 2 is also the studio's finest open-world to date, handcrafted with real, tangible care and attention, defying the boundaries of what a video game can be. Arthur Morgan will also inhabit a special place in your heart, as a likeable, relatable rogue striving to find his way in the world. Good ol' Arthur.
Despite stumbling at the very beginning Red Dead Redemption 2 cements Rockstar Games' place at the very top of the games industry. It's been eight years and well worth the wait.
Rockstar's first new game for this generation of consoles will live up to your expectations, it is as impressive as you wanted it to be.
Review in Arabic | Read full review
Red Dead Redemption 2 is the epitome of ambition and like most things Rockstar, will meet the expectations associated with it. With all of the advancements since the last Red Dead and everything they've learned from Grand Theft Auto V under their belt, the series is in a better place, able to provide a more natural and less gamey world to explore.
Red Dead Redemption 2 is an incredible achievement in open-world game design. It's dense, massive, and beautiful. People who give this game the time and patience it needs will find Rockstar's most ambitious, best-written, and most well-realized game to date.
Cultured Vultures
9.5 / 10.0
Despite it having some wrinkles, Red Dead Redemption 2 introduces more than enough innovations to provide one of the most immersive and captivating open world games ever made.
Red Dead Redemption 2 is a story of endings and new beginnings, of the birth of legends and the consequences that come with creating a myth. It's all wrapped up in an immaculate presentation, told over dozens of hours and adventures that leads to an inevitable conclusion: Red Dead Redemption 2 raises the bar for the sandbox genre and stands tall as the definitive western game of this or any other generation.
Just Push Start
4.75 / 5.0
Between the story quests and the easy to acquire side objectives there is plenty of hours available for gamers to get their teeth into. Something that is surely only going to rocket upwards once the Online element arrives. Even without that, and the slight issues, Red Dead Redemption 2 is a game worth playing. For the sense of being that outlaw character, riding around the stunning map and having choice of what to do, this is a worthy sequel. You will spend a lot of time going from A to B, even doing little tasks, but these are easy compromises to make for the full Western experience.
Oyungezer Online
9.5 / 10.0
This is a legendary game. It's really hard to describe this experience with words, you have to see it for yourself.
Review in Turkish | Read full review
Red Dead Redemption 2 is the best game Rockstar Games has ever made, as it deftly combines one of the richest open worlds ever made with one of the most compelling stories of this generation.
A big, bold Western epic that takes lessons learned from Rockstar's entire history and combines them with a newfound appreciation for pacing and subtlety
Post Arcade (National Post)
9.5 / 10.0
Red Dead Redemption 2 is the must-play of the year, and elegant proof that grand-scale single-player games are far from obsolete
Red Dead Redemption 2 only gets better and better as you progress, and although I'm not entirely sure Red Dead Redemption 2 is the game to beat in 2018, I do believe it is at the very least in the conversation.
Red Dead Redemption 2 is the promised masterpiece we all expected in advance: an epic Western with a rich content which delivers an enormous grade of detail and possibly the best-looking game of this generation. You can clearly feel all the effort the developers put into it. A must-buy for all fans of a more grown-up western and a massive Open World, which many people will talk about in years from now.
Review in German | Read full review
This was a tale of two (or really, one-and-a-half story playthroughs) for me. During the first one, I was like many people and wanted to mash through the story and reach its end, and it was a truly satisfying experience, aside from what I thought was a really soft ending. Then I jumped in again, this time looking to interact with every possible encounter, using as little fast-travel as possible. That's when I ran into most of the crazy side-stories I mentioned above. That's when Arthur really got to know many of the people in camp instead of just riding with them on designated story missions. I've gone from waiting for it to end to sort of gearing myself up for the end when I see it the next time. We know what happens to Arthur Morgan at the end, but there's a moment during that end where he gets to see a pretty sunset, and the game lets you take a long look. He's dying, but that long look ends up being just enough.
The purposefully slow pacing and clunky controls may tank the game for some, but I suspect for most, Red Dead Redemption 2 will be a breath of fresh air in the open world genre.
Red Dead Redemption 2 not only developed an ideal protagonist named Arthur Morgan in an ambitious framework but enriched the experience we had in the first redemption. Red Dead Redemption 2 benefits from a lot of smart and wonderful details that maybe less than 1 percent of players would notice them, but there are minor problems that affect the majority of players
Review in Persian | Read full review
Whether I'm chasing the thrill of a daring train robbery, or the serenity of a solo camping trip, Red Dead Redemption 2 is an open-world game I will return to time and time again.
The Angry Joe Show
9 / 10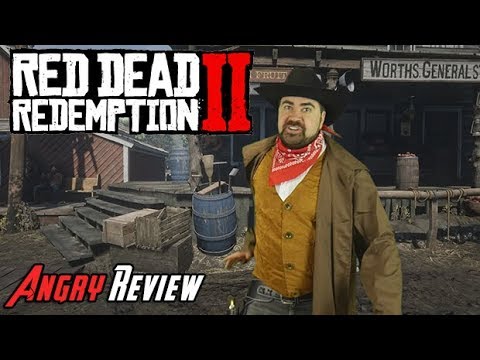 The problem is, if Red Dead Redemption is perfect (which it is), 2 feels like more of the same but requires more patience than the original.
Not revolutionary, not groundbreaking, but still an amazing experience which you should definitely try out. Clunky controls, sometimes annoying mission design and some mechanics that seem out of place won't ruin your atmospheric journey through the last days of Wild West.
Review in Russian | Read full review
If you have the time and the inclination, buy Red Dead Redemption 2. It's a great game. It's an impressive game. Just know what you're getting into, and do your best to make it through the story to what's on the other side. This review is now nearly 3000 words long, and not nearly long enough for one of the greatest and most vexing games I've played in years.
Red Dead Redemption II boasts a superb narrative, with an extensive and immersive open world full of content. Rockstar Games tells its best story to date, even though, unfortunately, the game suffers from its old controls and formulaic mission design. Red Dead Redemption's gameplay is not on par with its remaining aspects, but nonetheless, it's one of the best games of this generation.
Review in Portuguese | Read full review
Throughout this review, I may have seemed a little hard on Red Dead Redemption 2, but the overall package is nothing short of spectacular.
Invision Community
9 / 10
Overall Red Dead Redemption 2 gets a 9/10, it is a blast to play with great attention to detail. Picking up your hat after a bar brawl, changing your equipment or shaving your beard all feel natural with some amazing flow between actions. Some missions are kind of boring, with some events forcing you down a certain path or telling you to take dishonourable acts when you could be wanting a more honourable playthrough.
Few worlds are as well-realised as the one Rockstar has created for Red Dead Redemption 2. Thanks to some wonderful scripting and stellar performances, the characters you randomly meet in the wild are captured as well as the ones you spend most of your days around camp. How do you follow Red Dead Redemption? You make Red Dead Redemption 2.
We suspect it will still stand among Rockstar's greatest games, but perhaps not its greatest saga.
Red Dead Redemption II is exactly the kind of game you'd expect from Rockstar.
Eight years after the masterpiece that was Red Dead Redemption, Rockstar Games is taking a second shot. New protagonist Arthur Morgan gets a better supporting cast, an absolutely beautiful open world with more visual variety, and a ton of things to kill or collect. There's some occasional tedium in travel, and a few bugs and annoyances, but nothing that prevents Red Dead Redemption 2 from being an excellent game.
Now that my journey is over, though, there's a part of me that misses that tedium. I want to go back and hunt all the animals, explore every mountaintop and winding river. There were so many little easter eggs that I've missed in Red Dead Redemption 2, and I want to take my time to find them all. Maybe it's Stockholm syndrome. Or maybe Rockstar has built one of the most realistic depictions of life itself.
The tediousness of some of the chapters and low difficulty may disappoint some hardcore players, but touching scenes, atmospheric moments and charismatic characters, along with gorgeous graphics, variable movie-style missions and nice epilogue make new Rockstar game one of the best this year.
Review in Russian | Read full review
Surprising absolutely no one, Red Dead Redemption 2 is easily a game of the year contender, if not the winner. Rockstar Games knocks it out of the park once again, and we are eagerly awaiting Red Dead Online.
Brutal, bewildering and brilliant, Red Dead Redemption 2 is undoubtedly Rockstar's finest release to date, flaws and all.
Red Dead Redemption 2 is very much the game it needed to be, and the one that fans wanted it to be. What Rockstar has done is truly remarkable, and it set the benchmark for the gaming industry as a whole, not just open world titles.
An incredible technical achievement and a hugely accomplished Western epic that, despite a few minor flaws, represents Rockstar Games' most engaging and ambitious work so far.
While no single element of Red Dead Redemption 2 is revolutionary, due to its ambitious scope, it's greater than the sum of its parts. Few single-player experiences excel simultaneously at telling a deep and poignant story, whilst also providing the player with such a huge extent of freedom and possibility.
RDR 2 succeeds as both a prequel to Red Dead Redemption and a story in its own right, and though it can take some patience, your effort is well worth it.
Red Dead Redemption 2 is a gorgeous and enormous open world game that you can easily get immersed in while the hours tick away.
Red Dead Redemption 2 offers up an epic narrative in an intricately-detailed open world but questionable designs choices make large parts of the game feel like a chore.
Overall I love this game. As I look back on my experience with it there is just so much to enjoy, and even with all the issues mentioned above, I'll be hard pressed not to have this be my game of the year. Which is a testament to just how well crafted the world and it's story and its activities are.
You'll lose your life to this game; Red Dead Redemption 2 is Rockstar's magnum opus, of that there is no question. This is a vibrant, gigantic, living world crafted from pixels and dreams, and hours go by in the blink of an eye. It's flawed, but God damn it's an experience and a half. You need to play it.
Pure Playstation
8.5 / 10.0
Red Dead Redemption 2 is an interesting game. Fun is pushed to the background in place of realism and a dedication to keeping the world grounded in reality. You're a guest and you have to play by the rules, and Rockstar lets you know this by dictating everything and putting a limit on what you can and can't do.
Geeks Under Grace
8.5 / 10.0
Red Dead Redemption 2 is a high-budget AAA game whose production values sometimes supersede fun.
Rockstar Games has a reputation of setting new standards for open world games and with Red Dead Redemption 2 they've done it again. The entire world is a technical masterpiece and one of the most believable virtual worlds ever created. Complementing this incredibly polished world is a story full of layered characters, each with purpose and desire, that makes the entire journey worthwhile. What unfortunately holds back Red Dead Redemption 2 is the difficult controls and sacrificing convenience for realism. Red Dead Redemption 2 takes a lot of risks for taking a more realistic approach that doesn't always work but the phenomenal story and the outstanding open world makes this a western no one should miss.
Red Dead Redemption 2 is a crowning achievement. As Rockstar's first game designed from the ground up for this generation, it feels like the "next generation" title we all expected this generation of consoles to offer. It's huge (it took me five days to play through just the main story in order to write this review) and that's without the games upcoming online component and it feels like a true extension of what made GTA V a great experience.
New Game Network
82 / 100
Red Dead Redemption 2 is an enjoyable sequel that builds on the foundation of its predecessor, with much to do and plenty to see, all wrapped up in some of the best visuals you've ever seen on a console. With great characters and satisfying action, it's a Wild West worth exploring.
What Rockstar achieved outside of that is truly a marvel, the amount of detail and the length of the game is insane. I'm still coming across new things, new encounters and witnessing new spectacles. But the cost of having those things seems to be the gameplay and balance in many instances.
Rockstar invested so much time into Red Dead Redemption 2 that a scandal appeared because of the 100+ hour weeks the team had to endure to create it. Which is nothing compared to what I've had to endure to review it.
The Wild West has never felt more alive or immersive, but trimming some of the fat and spending that indulgence on the game's weaker spots instead could have made it an even better experience for the player.
Red Dead Redemption 2 is a fantastic homage to the classic Western cinema, delivering an adventure of amazing scope. Though, at times, it has an irritating focus on realism.
Red Dead Redemption 2 has problems when it comes to its moment-to-moment gameplay but its attempt at pushing the boundary in mechanics, interaction and narrative within an open world that's one of the finest ever crafted, almost more than makes up for its faults.
Red Dead Redemption 2 has its fair share of problems, but as a package, there is no denying that Rockstar has made a solid game and one that will be remembered.
It is possibly the best open world that you can visit, held back by a main story that's a bit too archaic. On the whole, it's still highly enjoyable, so I would still highly recommend you dig into it. You'll definitely get your money's worth.
Red Dead Redemption 2 never quite squares its themes with the need to give players an open-world cowboy fantasy. And outside cutscenes and conversation, most of those themes don't seem to exist.