Percentile Rank
Pinstripe is ranked in the 60th percentile of games scored on OpenCritic.
Rating Summary
Based on 31 critic reviews
OpenCritic Rating
Based on 31 critic reviews
Score Distribution
Unscored Reviews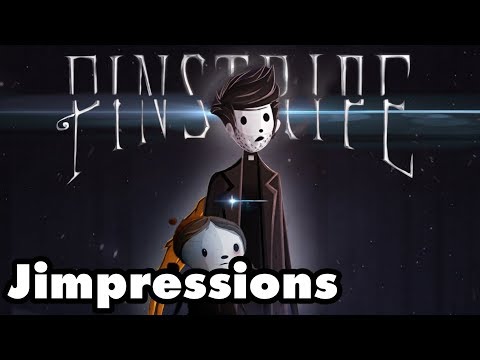 hese issues might be enough to discourage some gamers, but for most it will probably serve as a fantastic way to spend a long evening or a weekend where you're in the mood for something a little more emotionally driven than your average game, because when you reach the ending, the final moments will likely melt away every annoyance from the last few hours.
When thrown into a shopping cart amongst its other peers and stripped of its author, however, Pinstripe is a very brief, pleasant jaunt that refuses to challenge, surprise or be particularly memorable. It feels like a trinket you'd place in a showcase: beautiful, and perhaps even evocative to the right person, but ultimately something you'll forget is there in your library.
While "Pinstripe" can feel uneven at times, there's talent, full-of-heart here that's worthy of nurturing.
Scored Reviews
I've spent hundreds of hours playing video games before now and, at the conclusion, felt good for having completed it… but it's those shorter games, games like Pinstripe, that stick out in my mind as having formed a real connection and left a lasting impression.
Pinstripe is the result of one man's passionate attempt to create a whimsical tale which sits shoulder to shoulder with other highly regarded indie titles. Pinstripe not only matches the success of these games but in some cases surpasses them by delivering a clean cut adventure, one which is hard to forget and easy to recommend.
Pinstripe is a great puzzle\platformer with beautiful graphics, an awesome story and memorable characters. While I do wish the game was a little longer, it's hard to complain when it was made by one person over the course of 5 years. I highly recommend checking it out!
From the gorgeous backdrops to the interesting character design, the whole thing feels like an illustrated storybook. The use of the bright, bold colours contrasting with the characters who contain hardly any colour is a great effect – along with the creepy, atmospheric environments and settings. Everything is stylised and designed in such a cute yet terrifying way and you can really tell that the developer has poured a lot of love into this project.
Nintendo Enthusiast
8.5 / 10.0
Pinstripe is a delightful little game. It has a great narrative and colorful characters, at least in terms of style and flair. The art style is lovely and the music fits well, adding nice texture without ever being obtrusive. It may be a little on the short side in terms of content, but this is a budget title. I completed the game in around three or four hours.
Games can serve as an excellent vehicle for exploring heavy concepts like death, the loss of family, and forgiveness in a more digestible manner, and few games I have ever played prove that adage as much as Pinstripe. It may not be perfect, but the latest from Thomas Brush should absolutely be on the must-play list of any platformer/adventure game fan.
Pinstripe was an excellent game when it launched earlier this year on other consoles, and remains an excellent adventure here on the Nintendo Switch.
There are some elements of the gameplay that lets it down and the whole experience is a tad short, but if you're a fan of story, tone and original gaming then I would plead for you to enter the world of Pinstripe. You won't regret it.
Pinstripe is a beautiful creation in every sense of the word, pulling on your heartstrings like only your favourite storybook can, while competently providing a good deal of fun along the way. It's a little on the short side, both in terms of length and challenge (we only saw the 'game over' screen once thanks to reaching the final boss with very little health), but a game's length really isn't everything. It's what a game does in the few hours it spends with you that really counts, and Pinstripe does some pretty great things, making it an easy title to recommend.
Pinstripe stands out as a platformer which does not reinvent the wheel, but is quite ingenious in using well-known story themes as well as ideas for the gameplay.
Review in Polish | Read full review
Pinstripe isn't perfect, but it feels as if it nearly perfectly accomplishes what it sets out to do. It tells an emotional story with its own peculiar and disturbing flair. Like Dante seeking out Beatrice, Ted will walk through hell for Bo. That's something we can all empathize with on some level. That's what's worth fighting for.
What it lacks in length and complexity, Pinstripe makes up for in narrative. It's a compelling story set in a beautiful world full of interesting characters, and that alone should be worth a look for most—even if there's really not much challenge to this puzzle-adventure game.
NintendoWorldReport
7.5 / 10.0
When Pinstripe focuses on emotional storytelling and rich atmosphere, it presents a haunting-yet-beautiful adventure game that's worth playing. But when it tries to artificially pad its length with backtracking, that's when the game begins to drag itself down. With a unique setting and memorable characters, Pinstripe is an extremely short but unforgettable experience that will continue to linger in your mind long after it's over.
Nindie Spotlight
7.5 / 10.0
If you're a fan of Burton-esque stylings and weird characters Pinstripe gladly offers those up over its runtime. It's story is appropriately a bit on the dark side as well, and the characters you interact with along the way help provide the glue that helps make it all feel worthwhile. Paired with a smart mix of platforming and puzzle-solving it is a terrific bite that you could probably finish in a long afternoon or a few sittings.
Fantastic sound and visuals but the most important thing was a little forgotten, Gameplay. While Pinstripe is surely a game I can recommend to play, the potential was astonishing and Armor Games didn't reach that high level. One thing is for sure though, I won't easily forget Mr. Pinstripe.. what a haunting character!
Pinstripe is a game that isn't without its problems. For me, what kept me going was the story and the characters. It feels like it's a game that accomplishes exactly what it sets out to do and doesn't try to be anything more. Its simple gameplay might put some off, as will some of the dodgy design flaws such as the backtracking that takes place, but stick with it and you will find an adventure that will stay with you for a long time to come.
Pinstripe is genuinely creepy, and takes some chances other games simply won't in terms of its story. Unfortunately, there are minor issues riddling this bizarre take on Hell that anyone venturing in should definitely know about. Definitely pick it up, but remember, you're venturing into Hell. Things are going to be rough, even if they weren't always supposed to be.
Even with its lightweight platforming and puzzles, Pinstripe remains an enjoyable and touching romp through Hell.
Short Pause Gaming
3.5 / 5.0
Despite its shortcomings in regards to the puzzles, combat, and overall length, I still walked away from Pinstripe moved by the emotional tale surrounding Teddy and why he is headed down this dreary path. The art style is excellent and appealing, and each area is unique in its own way and littered with cynical characters who clue you in on Teddy's haunted past. Coupled with a fantastic score and solid voice acting, Pinstripe manages to overcome its imperfections with an excellent presentation and a touching story that makes it worth a look.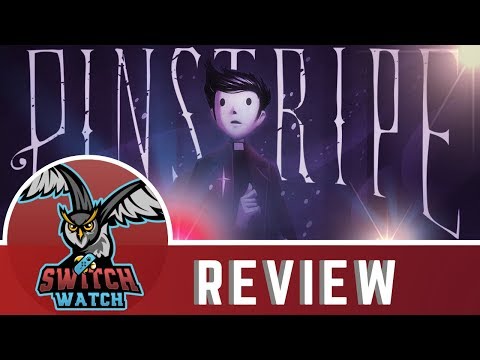 Despite some design missteps, Pinstripe is worth your time if you're a fan of games that bring the feels
New Game Network
62 / 100
A fearsome atmosphere that comes to life thanks to great visual and audio design can't help Pinstripe fully overcome its dull and repetitive gameplay.
Gamerheadquarters
6 / 10.0
There really just wasn't enough to Pinstripe despite having some interesting concepts and a unique style of art presentation.
Pinstripe offers an oniric trip as the pastor Ted finds his way through death looking for his little girl Bo. Unfortunately, behind its beautiful backgrounds and melancolic soundtrack, Pinstripe frogot to be a solid platformer. Clumsy controls, basic puzzles and soporific fights forbid the player to experience its tearful message all the way through.
Review in French | Read full review
Pinstripe's spooky atmosphere will catch your eye, but its straightforward puzzles and clunky combat may cause you to look the other way.