Percentile Rank
Mortal Kombat X is ranked in the 92nd percentile of games scored on OpenCritic.
Rating Summary
Based on 91 critic reviews
OpenCritic Rating
Based on 91 critic reviews
Score Distribution
Unscored Reviews
Eurogamer
No Recommendation / Blank
No Recommendation / Blank
Apr 19, 2015
That's Mortal Kombat in a nutshell: looking cool, even if there's not that much going on behind the curtain. Mortal Kombat X has some new tricks on offer, but the fun of the game is in its blood-splattering finishers and cocky jokes.
Mortal Kombat X deftly adds new characters, features and options while maintaining its signature over-the-top appeal.
Mortal Kombat X stands tall as the pinnacle of the Mortal Kombat franchise.
The upsells are just a thin layer of corporate monetization atop a mountain of sincerity, love, and dismemberment.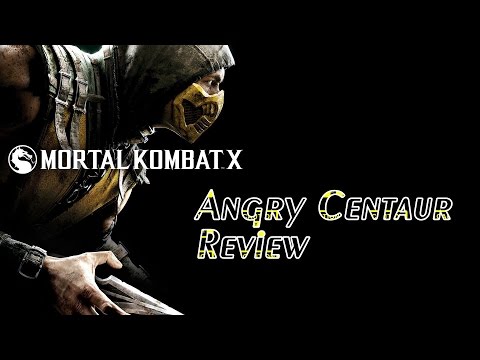 Scored Reviews
If you're picking up MKX, check out our useful Wiki for some handy tips, tricks and guides..
Mortal Kombat X is a near-perfect evolution of MK9, blending nostalgia with new roster additions that feel like worthy successors to those lost.
Mortal Kombat X was built with value in mind. The studio wanted to give you the most modes, densest gameplay options within each mode, and the options to help you play the character you like the way you like to play them.
Overall, Mortal Kombat X is easily the deepest in the series, in terms of both story and combat mechanics. The microtransactions are a minor issue in the face of the great gameplay, but this is still the best title in the series. One thing's for sure: the next Mortal Kombat has a lot to live up to.
Mortal Kombat X is the next step in the series. While not quite as impressive as 2011's reboot, this is easily my favorite game of 2015 so far, and I have a hard time believing it will be topped.
Mortal Kombat X is a mechanically clean and visually grisly release that comes highly recommended for all fans of the fighting genre.
Brutally satisfying and enjoyable in its absurdity, Mortal Kombat X carries the franchise's flag high
Mortal Kombat X takes this franchise to totally new levels of entertainment with amazing next-gen graphics and revamped gameplay that truly separates this current game from its predecessors. Add in a great story mode with depth plus some really fun online gameplay and Mortal Kombat X for me is one of the best fighters in a long time, especially with those brutal finishing moves which is also the reason this game deserves a much needed R18+ rating. Needless to say, Mortal Kombat X is bordering on perfection!
2011's Mortal Kombat reinvigorated the franchise by taking it back to its roots, retelling the story with a slight variation. Mortal Kombat X goes a step further and wades into uncharted territory with great results.
If you were a child of the 90s with a taste for blood, a videogame system, or a handful of quarters, then it's safe to say that you fell in love with Mortal Kombat.
Mortal Kombat X is definitely a solid entry into the series that new and diehard fans can enjoy.
Building upon everything right with its predecessors, Mortal Kombat X takes the series another step forward with an insanely fun story that is surrounded by well fleshed out characters and gameplay that takes the best of the past while infusing it with brand new mechanics.
Against all odds, Mortal Kombat X can take on the best of Capcom and Namco and hold its corner. While the core fighting isn't quite as fluid, it's smart, inventive and a lot of fun, while the brilliant story mode, Factions meta-game and additional game modes should keep you coming back for months to come. Easily the best Mortal Kombat yet, it's the first that can go toe-to-toe with Tekken and Streetfighter without going down.
Mortal Kombat X improves upon a classic franchise in nearly every way. From its surprisingly impressive story, to its great new characters, to its expansive amount of new content, Mortal Kombat is a must-play for any fans of the series.
Given how easy it is for the Mortal Kombat series to fall into the habit of employing over convoluted mechanics to the point where it isn't fun to play anymore, Mortal Kombat X is a triumph.
Gruesomely gorgeous and technically precise, Mortal Kombat X represents the absolute peak of the long-running franchise.
Mortal Kombat X is another solid entry into the Mortal Kombat series, I thought it would be hard to top Mortal Kombat 9 but Neatherrealm Studio's proved me wrong with this excellent game. The story mode is good, the amount of content will keep you coming back for months, the finishing moves are as brutal as ever! It's everything I wanted Mortal Kombat X to be and then some. If you are a fan of Mortal Kombat then this is the easiest purchase of the year for you, if you aren't a fan of fighting games then I'd still recommend it because of how fun the game is. To sum this all up… Go buy Mortal Kombat X on Tuesday you won't be disappointed.
Easily the best fighting game on the market today. MK X takes all of the lessons learned with the 2011 release and turns it up to 11: content, gameplay, and overall fun. If the developers can improve the netcode a little bit, this could be a major contender on the fighting game scene for years to come.
Mortal Kombat X continues to launch the game to new heights. It's a bloody, gory bout of glory with intricate controls, a varied and balanced roster, and a ton of ways to play both online against peers or alone on the couch. I had a blast fighting my way through the game, and I suspect I won't be the only one.
Mortal Kombat X is an excellent fighting game, with a wide and varied roster, that'll please series fans and newcomers alike. The combat is rock-solid, and offers a technicality that may surprise those with a low opinion of the series. Netherealms has crafted something that is enjoyable on a number of levels, and whilst the squeamish need not apply, anyone with an interest in fighting games should check it out, despite some questionable practices over downloadable content.
Mortal Kombat X offers the best story mode I've ever personally seen in a fighting game. Its cohesive plot and extended cinematics makes you feel much more like a participant in a film than a player on the couch. The fighting is frantic, fluid, and dynamic, with the glorious goriness of the X-Ray moves often turning the tides of battle.
PlayStation LifeStyle
9 / 10.0
Mortal Kombat X is the biggest and boldest entry in the series, pushing the boundaries on gruesomeness, offering an abundance of content, game modes and unlockables, and altogether bringing the franchise forward into the current generation. MKX succeeds in exploring what originally made it great while continuing to build on the possibilities that the future holds, finding that fine balance point for both long time fans and newcomers alike.
Mortal Kombat X has surpassed my expectation of a fighting game. The impressive graphics, characters, smooth controls, and fun game modes makes MKX a worthy title to be added in your collection of games. The fatality and brutality are just, again, insanely awesome! More gore, more battle, more victory makes Mortal Kombat X the next-generation fighting game we've all been waiting for.
A fantastic fighting system, excellent production values, great story mode, exciting new characters, solid online play, and lots of single-player content make Mortal Kombat X one of the best fighters on the market. It isn't a flawless victory, not quite, but its damn close, and even after these years, it still has the power to bring a group of my friends together to watch Fatalities and swap controllers, waiting for just one more round. Now then, who's next?
Fast, fluid, bloody, disgusting and yet so beautiful. It's an amazing successor to the 2011 title that one-ups it in nearly every way. Diverse characters, plenty of modes and a robust suite of multiplayer options make it a must for fans of Kombat.
One of the most ambitious and diverse fighters to deliver on everything it promises. Mortal Kombat X takes series staples, combines them with a stellar story, and gives you enough variations on fighters to give infinite depth. People will talk fondly of MK X for decades to come.
We've waited 4 years for a new Mortal Kombat to come along and now it's here. Microtransaction controversy aside, this could very well be the best game in the long running series to date. Now if you would "Get Over Here!"
From its great roster of fighters and styles to its fast gameplay and snappy controls MKX has a lot of positives going for it. It's as gruesome and stomach churning as it has ever been and that is exactly why we all love it. Everyone from combo pros to button mashers can have fun with NetherRealm's latest as it stands out as one of the best, if not THE best fighting game, released in years.
Digital Chumps
8.8 / 10.0
An excellent fighter and another superb addition to the series, MKX kicks ass.
Mortal Kombat X is a feature-packed experience that sets the bar high for content in fighters this gen. While it doesn't eclipse the previous Mortal Kombat's amount of content, it does surpass all of its other competitors.
Geeks Under Grace
8.7 / 10.0
This is an excellent fighter with a solid narrative and a lot of variety to offer. The carnage is *beyond* overwhelming though.
Mortal Kombat X does a lot brilliantly, and the game has brought back in more non-fighting fans to the fold and forsaken MK fans than really any other MK game or fighting game before it. It's really too bad that a few poorly-put together ideas keep it from being a flawless victory.
Mortal Kombat X is full of gory fun. It's fiercely fast, wildly engaging, and wonderfully diverse. Not all modes are equally strong and I still say more could've been done with the promising story, but it's nice to have such variety.
NetherRealm has outdone itself with Mortal Kombat X, delivering an uncompromising fighting game that revels in blood-drenched ultra-violence. Not just essential for Mortal Kombat fans, MK X is something that deserves to be enjoyed by all fight fans over the age of 18. Brutality!
Reno Gazette-Journal
4.25 / 5.0
Overall, though, MKX provides a great fighting experience with an extra helping of fixins to keep players coming back to the table. If you enjoyed MK9 and Injustice or are looking for a solid alternative to Street Fighter, you'll want to chuck a chain spear toward MKX and yell "get over here." Sorry, I just couldn't resist.
Overall, Mortal Kombat X is great. The small improvements in the fighting system make a huge difference for the better, and the new fighters feel like they fit perfectly with the old cast. Despite missing a few modes and features, this is still one of the most packed fighting games as far as content goes, with enough hooks beyond the Story mode to keep players engaged. More improvements need to be made to the online performance, however, and the constant presence and reminders to purchase DLC characters can be off-putting.
It may not do anything spectacularly well, or bring anything too new or innovative to the genre, but what it does it does well, bringing gamers a solid fighting experience that can appeal to relative newbs like me as well as more stalwart fans.
Mortal Kombat X is the best release in the series so far, not just because it respects the roots of the series but also because it innovates through things like character variations and living towers. It may not be for everyone, but if you have an interest in fighting experiences, you shouldn't skip this one.
Gloriously gory, rich in kontent and featuring a robust selection of characters to choose from. Mortal Kombat X is back, and ready to duke it out as one of the finest fighting games of 2015.
PlayStation Universe
8.5 / 10.0
Mortal Kombat X is set to be 2015's fighting game of the year, with its robust story mode, immense character variation and tons of content.
After a bumpy initial roll out, the Faction Wars component seems to be mostly working as intended — though the reward for participating in faction-based battles feels like little more than a well-meaning distraction. Faction Wars just doesn't add a compelling reason to invest more time in Mortal Kombat X beyond the game's other competitive fighting modes.
Great new characters, and sharper gameplay hooks make Mortal Kombat X the best game in the series.
Mortal Kombat X is another superb entry in the franchise. Balanced combat is at the forefront of this beautiful fighter, and it offers a variety of ways to play. Brutal fatalities, and the promise of crossovers like Jason Vorrhees and Predator on the horizon ensure Mortal Kombat X will be a champion for the foreseeable future. Regrettably micro-transactions tarnish the experience even if they don't present any real competitive advantage. Still, when battling it out in story mode, towers, or with friends, Mortal Kombat X is a premier fighting game that shouldn't be missed.
Paste Magazine
8.2 / 10.0
Mortal Kombat X is fascinating in how parts of it seemingly want to get away from the nasty elements that made the series a household name and yet the gravitational pull of legacy and expectation is too strong. Mortal Kombat X is, in the end, no matter how much it wants to persuade you otherwise, just another Kombat game. It also happens to be one of the best ones in spite of itself but it's difficult for me to shake the feeling that Mortal Kombat has plateaued and that there's nowhere left to go without changing the fundamentals of the series in a radical way.
Even though Mortal Kombat X has a few surface wounds that could use patching up, it's a superb fighting game that lives up to its hype and meets the lofty expectations set by its predecessor. This is the swiftest and most aggressive Mortal Kombat yet, and it's rounded out with fresh modes, gruesome finishers, and enough ingenuity to keep the series moving forward. If you're even a little interested in fighting games, this is one tournament worth signing up for.
The part of the game that matters is an impressive romp for anyone whose inner adolescent is looking for a cheap, satisfying, bloody thrill.
Despite all this Mortal Kombat X is still an insane brand of fun, delivering the ultimate pick up and play bloodbath for those who don't necessarily want to take their fighting games too seriously. Absolutely packed with things to do, there's plenty there to encourage you to better yourself. If you're one of those hooked into Mortal Kombat lore then the story is definitely worth a playthrough here. What we've essentially got is a bigger and bolder version of Mortal Kombat 9, marred slightly by intrusive microtransactions and at times dodgy performance issues.
The controversial fighting series returns, but beneath the blood and guts is a confident, generous and thoroughly modern brawler.
Mortal Kombat X's impact isn't as explosive as 2011, but it's well polished and a worthy successor. I think with a more reliable netcode it will grow into one of the biggest fighting games of 2015, and as more DLC characters are added to the roster, it will become even more enticing for that Komplete Kollection purchase.
Cheat Code Central
4 / 5.0
I've had a lot of fun with Mortal Kombat X so far, but as I said, my experience with the game is limited. The longevity of the game will largely be based on its online modes and new content, which as I said before was locked out at time of writing. But I can say that Mortal Kombat X is built on a very good base. It's easily better than Mortal Kombat 9 and Injustice: Gods Among Us. I expect that we will be seeing this game in many fighting game tournaments to come.
The best new Mortal Kombat for years, with a fighting game experience that's as generous with the content as it is with the gore.
Both the integrated gameplay and the polished presentation set a high standard for the fighting genre, and the replayability of the towers system along with the dangling carrots in the revamped Krypt will ensure that Mortal Kombat fans have plenty to sink their teeth into. In fact, it's roasty-toasty.
Consider Mortal Kombat X your first essential fighting game of the new generation of consoles. It's best enjoyed with local friends thanks to the easily memorised combos and buckets of gory X-Ray moves and finishers. The story and lengthy Tower options will pad out the single-player experience, but the online match ups are reserved for the more hardcore player.
Mortal Kombat X offers everything a fan could ask from except possibly their favorite character. The graphics and animations received a huge boost thanks to the power of the new consoles, and while not perfect, the net code is vastly improved over previous NetherRealm fighting games. The story mode has been streamlined to make it shorter, but it still retains the cinematic flare fans have come to expect. Faction Wars add an additional layer of polish, even if they aren't as impactful as NetherRealm intended, and Test Your Luck will provide hours of fun for more casual players.
New Game Network
80 / 100
There's no arguing Mortal Kombat's timeless design, but the newest entry doesn't attempt to evolve the fighting genre or even the franchise itself. And yet, Mortal Kombat X is a competent fighting game, and it bears the marks of an experienced team that knows how to give their fans what they want.
Mortal Kombat X doesn't hit with quite as much impact as its predecessor, but it still improves upon a brutal blueprint. The story's stupid and poorly written, but it's all of the options outside of the campaign that will keep you engaged – whether you're playing with others or alone. With hundreds of modifiers, the ever-rotating Living Towers, and some truly exceptional online additions, this game really goes above and beyond. However, it doesn't ignore what's important either, employing the new variants system to keep the fighting fresh – even if you only play as one character. Misplaced microtransactions sully the experience slightly – but this is still only a few scratches short of a flawless victory.
Mortal Kombat X is a must buy for diehard fans and aspiring fighters alike. While the story mode falls a bit short, it's more than made up for with the character variations, solid online servers and an ever changing Live Towers game mode.
'Mortal Kombat X' offers fans a diverse roster and tons of variety, but it's the game's ever-changing gameplay modes that are sure to keep players coming back.
NetherRealm wisely (and unsurprisingly) responded to Mortal Kombat's critical and sales reception with Mortal Kombat X, a fighting game that has just enough new features that it's hardly a more-of-the-same sequel.
Ultimately what NetherRealm have done is moved the needle forwards in their execution of a proper fighting game. It's very Mortal Kombat which is what the fans would want. It has a story mode similar to that which has gone before, again a major bonus given it's unmatched by any game except for NetherRealm's input to date. The mechanics have been built on, with more complexity and depth, designed to attract fans of other series. The content is sizable and will keep happy Kombatants going for weeks. If you're a completionist, expect to play for tens of hours as you work towards that platinum trophy. So then: it's Mortal Kombat, improved. It's an evolution and not a revolution, and that's what fans would have wanted.
The game has questionable in app purchase options, but with what looks like a strong support for the game through constant updated towers and new DLC characters (Woo Predator) across multiple character packs, Mortal Kombat X is a polished fighter and the best playing Mortal Kombat in its long running history.
Mortal Kombat X moves forward with a snappier version of the previous game's fighting and some cool new characters, but the story and other features around the edges feel a bit rough in spots.
More stages, combo challenges, and a tag mode would have really helped to up the value, but don't let that be the downfall - Mortal Kombat X should satisfy any fighting game enthusiast.
Mortal Kombat X is as violent, outrageous and over-the-top as its predecessors, but somewhere hidden behind the brilliant new Fatalities and wince-worthy X-Ray moves is a fighting game with actual depth. It's a giddy, content-heavy brawler that tips its hat to the past, but also lays the foundations for future releases. Judging by the amount of fun we've had playing over launch, its future is looking very bright indeed.
Mortal Kombat X is many things. It is mechanically refined and stylistically muddled; it has a sometimes unpleasantly violent, sometimes charmingly hammy commitment to the traditional fighting game template. It has thrust the series forwards and succeeds in delivering nuance while offering a welcoming genre gateway for inexperienced players.
Sonia Blade is looking a little weathered, and Johnny Cage now has silver hair. But they break bones more effectively than ever before. Like its two veteran heroes, Mortal Kombat X is grown and matured into everything that it wanted to be. It's not perfect and has some thematic inconsistencies that let it down, but it is a gorily beautiful game, and as far as I'm aware, it's the first one to have exploding testicles.
The Angry Joe Show
8 / 10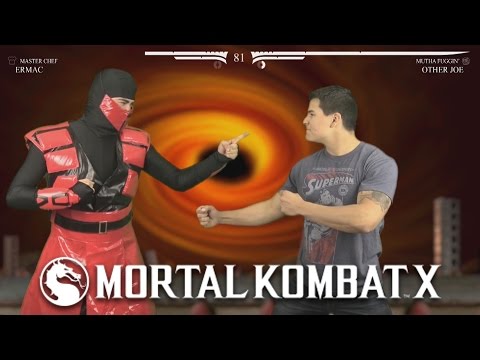 Mortal Kombat X excels in the field of gory action, gruesome sound effects, gameplay mechanics, the Tower mode and building up the alternate timeline's universe. Fans of the series and players just picking up the game can enjoy dismembering one another. However, it also has its downsides which include lengthy expositions on characters' histories during cutscenes, unnecessary QTEs, redundant online match types, lagging online matches, and a short storyline which all coalesce into making the tenth installment miss out on becoming an exceptional title for the new generation of gaming.
Although the console versions have slight advantages over this PC port, Mortal Kombat X's story, core gameplay and mechanics don't falter in comparison. If you're a PC-only gamer, this is the way to go.
The latest 'Mortal Kombat' is a solid entry in the franchise and a great fighting game in its own right. It has much more content than I expected, and the huge roster and addition of stances for each character give it long legs. The microtransactions are real, but manage to keep to the shadows enough to not spoil the hard work that NetherRealms has been doing. Fighter fans will find a lot to like about 'Mortal Kombat X'.
The beautifully bloody Mortal Kombat X successfully builds on NetherRealm Studios' fighting game hot streak.
Mortal Kombat X successfully continues the tradition of mixing a fighting game with gore-laced slapstick.
All in all though, Mortal Kombat X is a solid entry in the series. Some decisions relating to microtransactions and network code for online play mar the experience, but there's very little else that comes in the way of this being one of the better fighting games available for fans and newbies alike.
Shiny new visuals and plenty of content, MKX's story is a riot with great gameplay to go with it. But there are worrying signs within.
The new characters, stages, and gory Fatalities all maintain the same Mortal Kombat feel we've come to expect since the previous game. Variations give characters more flexibility and dimension, while the interactive stages play as much into fighting strategies as combos and special moves. There might not be any Friendships involved, but this is Mortal Kombat at its bloody best, and it's a blast to to tear opponents open.
When it comes to the gameplay, Mortal Kombat X is a solid fighting game, but a small roster and shoddy story hold it back from being a complete experience.
Mortal Kombat X in the end is an excellent fighting game, as many will tell you. It is not, however, the greatest PC Port, as it lacks any clear advantages over its console counterparts and also has a number of technical problems that are unique to the platform.
Mortal Kombat X has tons of polish, unique mechanics, and the genre's best story mode, but it doesn't do enough to keep players invested if they weren't already planning on it.
Fine fighter with an enjoyably daft story, marred by wobbly port to PC.
In some ways, Mortal Kombat X surprised the hell out of me. The art direction is superb, the fanfare is lovingly crafted, and so much interesting single-player content's going on that I'll never have to deal with playing online. The Faction War, in particular, is just the right addictive factor to keep me considering logging in daily, if only for a quick session, just to help my group out.
Not a komplete katastrophe, but you should employ kaution when deciding if Mortal Kombat X is right for you on PC. It's a great game, but one that's krippled by bugs.