Spread the word:
Game Information
Available on:
PC
Feb 25, 2016
Developer: Nodbrim Interactive
Genres: RPG, Strategy
Description:

Acaratus is a turnbased tactical RPG set in a medieval steampunk world where you build and fight with your mechanized battle suits to help Adina free the enslaved people by the oppressing emperor Helios.

Story
Since the Valerian Conflict ended the land has been ruled by emperor Helios. A rich slave dealer called Adina unwillingly becomes the leader of a small rebellion against the oppression. She starts recruiting slaves to fight back against the regime and in the process setting an example for human rights.


Features
Deep tactical turn-based gameplay with medieval mechsExplore a vast randomized map with random encounters and surprises.Construct your battle suits with modular attachments.Find collectable cards that fit your play styleFight it out against other players in the battle arenas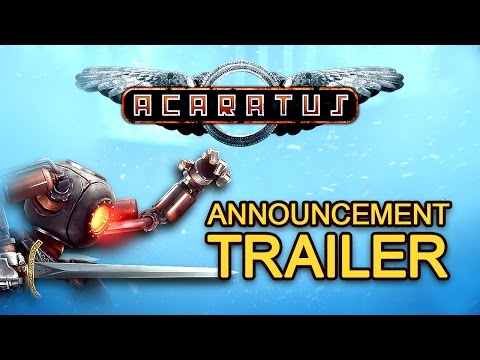 Acaratus Announcement Trailer
Reviews
All in all, I enjoyed my time with Acaratus.