Air Guitar Warrior Gamepad Edition
Spread the word:
Game Information
Available on:
Xbox One
Jun 15, 2017
Developer: Virtual Air Guitar Company
Genres: Music, Platformer
Description:

Air Guitar Warrior is part scrolling shooter, part music game and full of rock attitude – and you control the music! Includes 19 custom-made tracks from Mr. Fastfinger and Samppa Siurala. Shoot bullets, lasers and lightning from your air guitar! Ride dinosaurs, sharks and jet-powered crocodiles! Smash vikings, aliens, demons and flying skulls! Find the legendary sword-guitar and challenge Heavy Metal Zeus for the top spot in the temple of the rock gods!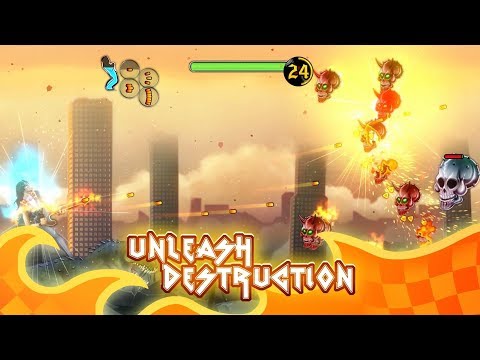 Air Guitar Warrior Gamepad Edition - GAMEPLAY TRAILER