Tom Clancy's Ghost Recon: Wildlands - Fallen Ghosts
Spread the word:
Game Information
Available on:
PlayStation 4
Jun 6, 2017
Developers: Ubisoft Annecy, Ubisoft Montpellier, Ubisoft Paris, Ubisoft Bucharest, Ubisoft Milan, Reflections
Publisher: Ubisoft
Genre: Action
Description:

Hunted Down by Ex-disgraced Special Forces that created their own army, your squad will have to fight harder than ever to complete your mission.

- Fight a new powerful enemy, learn new skills and unlock exclusive weapons in order to complete your mission.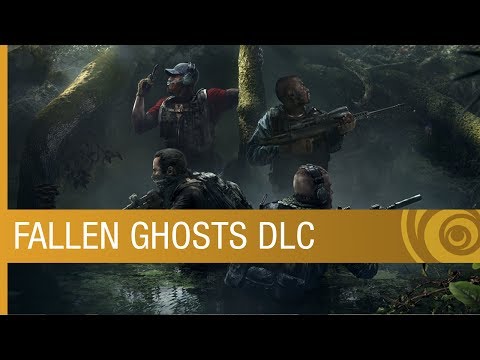 Tom Clancy's Ghost Recon Wildlands Trailer: Fallen Ghosts DLC - Expansion 2 [US]
Reviews
Fallen Ghosts is another unnecessary expansion to Ghost Recon Wildlands. While it's still fun to play, due to the lack of innovation of its content, it should have no cost at all.
Review in Portuguese | Read full review