Percentile Rank
Convoy is ranked in the 70th percentile of games scored on OpenCritic.
Rating Summary
Based on 13 critic reviews
OpenCritic Rating
Based on 13 critic reviews
Score Distribution
Unscored Reviews
Birth. Movies. Death.
Unscored
Convoy is a great idea executed with mixed success. Visually and aurally, it's pretty gorgeous, but the gameplay feels too unpolished and simplistic to do justice to its scenarios.
TotalBiscuit, The Cynical Brit
Unscored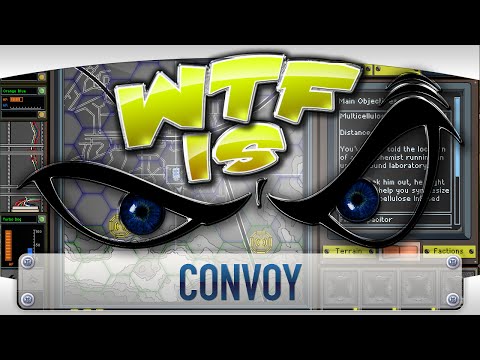 Rock, Paper, Shotgun
Unscored
I'm frustrated that there's a great game here, laid a little low by grind, by sub-racing game insta-death factors and irritating, quote-drenched dialogue. This is, at heart, a small and simple game which tries to make itself bigger with unnecessary frippery rather than expanding its worthy core. It's perfectly serviceable as a land-based remix of FTL, but your next great, chaotic adventure Convoy is not. Yet.
Scored Reviews
Convoy name-checks some heavy hitting properties, but manages to be more than the sum of its parts.
Retro minimalistic titles with great soundtracks and gameplay gimmicks were a fresh breath of air just two years ago, but since then the mobile and download markets have been weighted down with them. While Convoy could easily and mistakenly be wrote off as another 'clone', one of the most challenging and grittiest indie titles of the year would be missed out on. If Mad Max: Fury Road turns out to be half this good, I'll be set for life.
Convoy is a fun and interesting game, only slightly let down by the uninspired graphics. Some nice nods to other sci-fi properties and great writing make you want to keep trying time and again.
'Convoy' may stick a little too closely to the roguelikes it aims to emulate, but it is nonetheless an enthralling and addictive indie title with plenty of challenge.
Whether you end comes in 15 minutes or 2 hours, Convoy lets you tell your own story of hardship on the uncaring tarmac of this turbulent world. Whether you face off against a clandestine corporation or pistol-waving loon, your own story has the timeless value that any anecdote can carry.
New Game Network
74 / 100
A bit of muck and rust here and there can't hide the truth: Convoy is a ruthless, colourful, and occasionally very satisfying jaunt across a randomly-generated wasteland. A fine roguelike, especially for FTL fans.
Convoy's motor knocks and the suspension is a little stiff, but that doesn't stop it from being an enjoyable drive.
The Mad-Max-meets-FTL concept is entertaining for a bit, but the constant and unwavering combat gets repetitive fast – even with the customization
Convoy is a fun game, and the seemingly endless number of missions will entertain you for hours. However, it's difficult to overlook the repetitive fighting scenes, and the unsubstantial upgrades that you can buy from the shop. Also, for a game focused around building a powerful convoy, the customization is fairly poor.