Percentile Rank
Dragon Ball FighterZ is ranked in the 95th percentile of games scored on OpenCritic.
Rating Summary
Based on 135 critic reviews
OpenCritic Rating
Based on 135 critic reviews
Score Distribution
Unscored Reviews
DBZ is an extremely polished fighter that is easy to recommend to any level of gamer, go pick yourself a copy up today!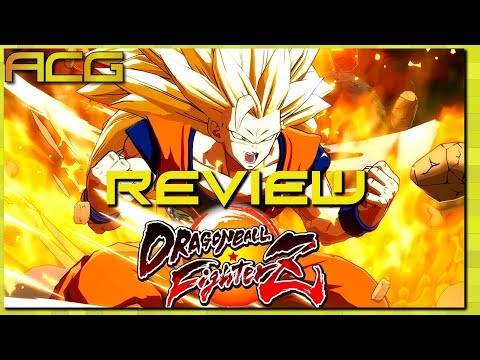 More online testing to be done, but so far Dragon Ball FighterZ is indeed pretty... super
With everything I've played so far, Dragon Ball FighterZ made me feel as powerful and unstoppable as one of the series' lauded heroes. .
Dragon Ball FighterZ is a fantastic fighting game, and worth playing whether you're into Dragon Ball and fighters or not.
Arc System Works has created the most approachable Dragon Ball game ever, and one of the most accessible fighting games. Fans of either should be overjoyed to welcome newcomers to their ranks, and those newcomers get to experience two of the most accepting and supportive communities in fandom. Everybody wins.
Dragon Ball has certainly been around the block in video game terms, but Dragon Ball FighterZ is a franchise best.
I want to be clear that Dragon Ball FighterZ, at its core, is a great game that does so much right by Dragon Ball. At the best of times, this is essentially a perfect DB fighter. Outplaying an opponent in such a rapid, intense exchange is extremely rewarding and learning to best different techniques and approaches is a fulfilling process. It's just a shame that these moments feel like as much work to reach as they do. If you want a basic, button mashing fighter that looks really cool, FighterZ is a great pick, but if you want a deep and engaging combat system, then prepare to dig through the former to get to the latter. An annoying lobby system and meandering story keep DBF from feeling like a wonderful package across the board, but the beautiful, faithful art and animation alone is worthy of much praise. Dragon Ball FighterZ is successful as a traditional fighting game in the world of Dragon Ball, even if it places more than a few hurdles in its own path.
High quality fisticuffs on the go that will satisfy long-term fans of the franchise without scaring of newcomers. A wonderful addition to the fighting game pool
Despite being the product of some obvious pre-existing parts—Dragon Ball's anime flair, Marvel Vs. Capcom's frantic tag-team melees, and the skeleton of previous Arc System Works games—it comes together into what's easily the best Dragon Ball game made in the series' 32 years of existence and a great fighting game that's as thrilling to watch as it is to play.
Scored Reviews
Dragon Ball FighterZ is one of the best fighting games I have ever played. Everything about FighterZ, from the gameplay to the visuals, is an absolute blast that will please anyone who enjoys Dragon Ball and/or exciting but accessible fighting games.
Dragon Ball FighterZ has already provided 2018 with one of the best games of the year.
Marooners' Rock
9.8 / 10.0
A New Challenger Approaches and it's name is Dragon Ball FighterZ. Bandai Namco and Arc System Works have delivered something astounding and I know that myself, and the FGC are excited to bear witness of what's to come in this game's life cycle.
Cheat Code Central
4.8 / 5.0
Since Persona 4 Arena, it has been obvious Arc System Works has been searching for ways to make its anime-style fighting games less obtuse on entry. Each try feels more successful than the last, with a few caveats here and there. Dragon Ball FighterZ feels like it hits a sweet spot, retaining the look and feel of a versus fighter while reining in the complexities that make fighting games still so hard to get into. The mechanical streamlining is supplemented with a story mode that is a silly love letter to the license, that takes its time to let the player learn how to play the game while still having fun and enjoying a new story. It's a full, hearty experience that fans of Dragon Ball will go nuts over, and fighting games on the outside won't be able to resist diving into either.
Dragon Ball FighterZ lives up to the hype that manifested from its initial reveal. Its gorgeous art style and movements compliment some really crisp and fluid gameplay that anyone can pick up and enjoy.
Dragon Ball FighterZ is an excellent fighting game. It has beautiful graphics that are very faithful to the anime. The gameplay, although simple at first glance, has a depth that can be explored by the most dedicated players. The online mode does not disappoint either, except for the difficulty of playing it with friends. The story mode, despite having a slow start and being unnecessarily too long, is worth checking out. In the end, Dragon Ball FighterZ deserves to be played.
Review in Portuguese | Read full review
Dragon Ball FighterZ is a near-perfect fighting game that appeals to casual players without alienating veteran fighters. The dramatic finishes are a nice touch, the story is amusing and lengthy, if not repetitive at times, the visuals are beautiful, and there is enough content to satisfy any Dragon Ball fan itching for a good fight.
If you enjoy fighting games or are a fan of Dragon Ball then I can't recommend Dragon Ball FighterZ enough. The gameplay is addicting, the visuals are outstanding, and it finally feels like you're fighting in the anime.
Dragon Ball FighterZ is the perfect marriage of source material enriched gameplay and original presentation. Ark System Works has created a fantastic experience that a wide audience of players and passionate fans are sure to enjoy.
Dragon Ball fans have plenty to enjoy in single-player, while fighting enthusiasts get a fast, dense game full of options
Generación Xbox
9.3 / 10.0
It's a great fighting game, it's a great Dragon Ball game, it will entertain the amateurs and the most professional too. At last we can say without discussion that is the best game of Dragon Ball franchise. Essential.
Review in Spanish | Read full review
Digital Chumps
9.3 / 10.0
Dragon Ball FighterZ is fantastically animated and one of the more interesting fighting games that I've ever come across. It's an epic game to play by yourself or head-to-head with some friends.
Visually striking, insanely fun and just downright fantastic. Arc System Works has created an outstanding game. Dragon Ball Fighter Z is a game that should be played and enjoyed by both fighting game veterans and newcomers
Dragon Ball FighterZ is by far the biggest fighting of this year, and it is only the start. This game boasts gorgeous visuals and amazing sound design. The gameplay can keep you engrossed for hours on end with plenty of content, alone or with friends. This is by far to the best time to get into fighting games, starting with this one. The only part of this game holding it back is a lackluster story and wonky online, but with the servers promised to be fixed soon these things are small missteps in this great advanced in fighting games. With BlazBlue cross tag releasing soon, and 8 more DLC characters confirmed for this game, Arc System Works is looking to take control of the fighting game scene.
VGProfessional
9.1 / 10.0
Dragon Ball Fighter Z is a great fighting game while paying homage to the original Akira Toriyama series lovers by fans. The combat system seems simple but do not get fooled. If you want to master the game, you might have to watch couple of top players videos as it really gets complicated once you must pull out different character synergies and combos. Couple of issues here and there such as the difficulty level being too easy in story mode, but this should not ruin the great work put together by Arc System Works.
A surprising example of the technical capabilities of the Switch. It's almost identical to the previous versions, which means lots of great fighting moments, saiyan style.
Review in Spanish | Read full review
Dragon Ball FighterZ is an awesome game, and whether you're a fan of the genre or a fan of the series, you'll find it packed to the brim with stuff to do and things to love
Dragon Ball FighterZ is a marvellous work of love from the developer to bring to life in the HD world a massively fun game to play for fans and non-fans of the franchise alike. The fact that it ties in with a resurgence in popularity of the franchise after Dragon Ball Super aired around the globe shows it is probably no coincidence but it's no mere cash-in, either, but one of the best fighting games to be played on the Nintendo Switch so far and arguably the one that plays online the best to date. It is a complete success on a pure technical level in terms of performance on the hybrid console but the user experience could have been slightly better thought out when it comes to the implementation of the always-online functionality. Finally, the lack of more fighters to choose from, with much of the roster relegated to being paid DLC, will leave people with an impression that the publisher felt a bit too greedy.
It's fantastic to see that Dragon Ball FighterZ transitions as well as it does to the most versatile games console on the planet. The game looks and plays great on the portable home console and stands as one of the best and most faithful anime licensed titles on the market.
An exquisite feeling fighter that is both approachable and deep. Time will tell if it has staying power, but it's the best use of the Dragon Ball Z name in quite some time.
A fantastic fighting game for newcomers and fans of the genre alike, filled with knowing nods to the fans of the show. Dragon Ball FighterZ is a genuine delight to play and to watch.
An amazingly beautiful and incredibly fun fighting game for dozens of hours. A spectacular title full of nostalgia – a true homage to the legendary Dragon Ball.
Review in Polish | Read full review
Dragon Ball FighterZ on the Switch is, simply put, the best fighting game we've seen on the system yet. Arc System Works went the extra mile in capturing the essence of the source material and distilled it into an incredible brawler that has lost nothing in the transition to Nintendo's hybrid console. The stunning visuals, intense action and easy-to-master controls make FighterZ a game all fans of the genre should have in their library. If you only play this kind of game casually, it remains a must-own.
The definitive Dragon Ball fighting game, bar none. Arc System Works have created a game which walks across many a fine line, blending style with substance and accessibility with reverence for the source material. It's wild, it rocks my dragon and it sets a benchmark for the series that proudly enters the domain of fight game gods.
Dragon Ball FighterZ is possibly the greatest Dragon Ball game of all time, and already one of the best fighting games of the year, if not the best. Great fighting and amazing visuals collide in this excellent anime fighter.
finally a fighting game with anime licenses that offers a distinctive experience of all elements, one of the best fighting games this generation on consoles with impressive graphics and style of gameplay is very entertaining.
Review in Arabic | Read full review
With "Dragon Ball FighterZ" Bandai Namco & Arc System Works deliver a fabulous Beat'em Up, which is in no way inferior to its predecessors and will surely rank high in its genre. In addition to a well-balanced mixture of fighting and narrative sequences, the sophisticated game mechanics and the corresponding visuals score particularly well. Thanks to accessible controls, newcomers also have the opportunity to fully enjoy the whole variety of combos and special attacks. Embedded in a nice basic story, "Dragon Ball FighterZ" proves to be an entertaining beating game, which gives soloists as well as gamblers many hours of fun.
Review in German | Read full review
A visually stunning game that channels the series it's based on perfectly, with a system that's easy to grasp and challenging to master, and a decent amount of content with only a handful of minor flaws to it.
Review in Arabic | Read full review
Slick combat, plenty of modes, and the best visual representation of the franchise in a video game yet make Dragon Ball FighterZ a game you definitely want to play!
This is truly the best Dragon Ball fighter I've played since the Super Famicom imports.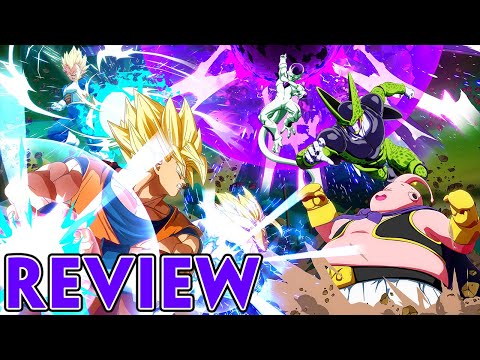 My time playing Dragon Ball FighterZ is some of the best time I've spent playing a fighting game in years. While the story mode progression is repetitive and a bit too easy at times, the original story and the various gameplay modes on offer will have me coming back and enjoying this game for quite some time.
Dragon Ball FighterZ is an incredible fighting game, with a rock-solid and spectacular combat-system, and the unique Dragon Ball Universe behind it. Competitive and fun, except for the not so brilliant story mode, is an absolute must-have for both the fans of the saga and the fighting game lovers.
Review in Italian | Read full review
There have been many Dragon Ball fighting games in the past, but Developer System Arc Works has done well in producing a high-quality fighting game that will satisfy not only veteran fighting game enthusiasts but Dragon Ball fans as well.
Dragon Ball FighterZ is simply a marvel. For Dragon Ball fans it is a no-brainer, for fighting game fans it is a must-have, even for those like me who know next to nothing about the series. It is extremely easy to get into, a blast to play, and it looks outstanding. This is a sleeper of 2018 for me, and I cannot recommend it enough.
Geeks Under Grace
9 / 10.0
Dragon Ball FighterZ is not only for the fans, but also for enthusiasts of the fighting genre. It stays true to the source material down to the smallest of details, while offering an experience for both casual and experienced players. One of the best in this recent renaissance of the fighting genre as other long-running series seem to be falling short.
Utterly stunning in motion and effortlessly capturing the essence of Dragon Ball, Dragon Ball FighterZ is a masterful video game adaptation. Its combat system is relentlessly entertaining, fusing anime sensibilities with traditional, competitive fighting game mechanics, and its accessible controls allow anyone to get in on the action. If the online portion of the release holds up, then we'd dare say that this is just about the best anime fighting game ever made.
Dragon Ball FighterZ truly is one of the best fighting games made in a long time hands down, so I'd suggest anyone who's into the genre get it sooner rather than later.
Reno Gazette-Journal
9 / 10.0
Dragon Ball FighterZ is a stellar fighting game that not only gets the job done but does it really well. With its faithfully impressive visuals and easy to pick up yet still surprisingly deep fighting mechanics, Dragon Ball FighterZ is is no mere cash grab that layers on the fanservice and then calls it a day. This is the Dragon Ball game longtime series fans have been waiting decades for and, boy, am I glad to be around to finally see it.
Dragon Ball Z is a video game franchise that has many beloved entries, from the Legacy of Goku series, to the Budokai and Tenkaichi games. However, these games have always been targeted to its niche fanbase. Dragon Ball FighterZ is different; it's a fighting game that everyone, including veteran DBZ fans and newcomers alike, can enjoy wholeheartedly.
Geek Culture Podcast
9 / 10.0
Taking a mix of their own Guilty Gear or BlazBlue series and combining it with a little of Marvel vs. Capcom and surrounding it with a Dragon Ball coat of paint was just the recipe for Arc System Works with Dragon Ball FighterZ that makes it the game fans of the franchise have truly been waiting for all these years.
FighterZ has a lot of shining moments, and while there are some minor issues, the gameplay and overall presentation easily make up for it.
A dream come true for Dragon Ball fans, but also a highly competent fighting game that is a front runner for the best fighter of the generation.
Dragon Ball FighterZ balances very well style and concept. It's an easy game for newcomers, but has room for experts in the genre to develop advanced skills. This may be the very best Dragon Ball fighting game to date because it captures, aesthetically and mechanically, the core and most enjoyable aspects of the series that fans have enjoyed for decades.
Review in Spanish | Read full review
This is a gleaming example of how to craft a fighting game that feels like it has its arms open for everyone to enjoy.
Every aspect of the game is incredible and whether you are playing solo or with a friend, there are hours of enjoyment to be had and it's well worth the time and money spent on such a solid fighting game.
Dragon Ball FighterZ offers exactly what the players were waiting for. Beautiful graphics, great animations, flashy combos and a nice story that will fully satisfy all fans of good fighting games.
Review in Czech | Read full review
Dragon Ball FighterZ succeeds first and foremost in the gameplay, delivering an easy enough control scheme to allow the most inept of players to get a power trip whilst using these insane warriors and pulling off awesome manoeuvres. The variety of game modes gives plenty of choice for all types of gamers to try their hand at and the fast paced fun will keep them coming back for more.
Dragon Ball FighterZ is fun on so many levels. I had fun with it as a competitive hardcore fighting game. I had fun with it as a hopeless screaming otaku. I even had fun grinding up Zeni to unlock characters and dress my lobby avatar up. I haven't had this much fun with a fighting game in a very long time. DBFZ is one title that casuals and pros alike won't want to miss.
Predominantly, what I take from my experience with Dragon Ball FighterZ is a new found appreciation for the fighting genre. Aside from the classics like Mortal Kombat, I was never a huge fan of games of this ilk. However, I can honestly say that this frantic 2-D fighter is so captivating, that I can see myself spending a hell of a lot of time with it in the upcoming months.
In a nutshell, Dragon Ball FighterZ is the Dragon Ball game that fans have been waiting for. It doesn't have the pure character creation features of a Xenoverse title, but it makes up for it by being what is probably the first truly competitive Dragon Ball Z fighting game. The amazing graphics and impressive audio help sell the feeling of playing an episode of the anime, and it's one of the best-looking games on the market. The single-player content is good for a fighting game, but unlike Xenoverse, this is a game for those who are looking for competitive play first and foremost. It does that exceedingly well, and any fan of fighting games or Dragon Ball Z should find something to like here.
The Games Machine
9 / 10.0
Dragon Ball FighterZ manages to make every player happy: it's the kind of experience that's deep and challenging, yet at the same time affordable for newcomers. The combat system is a little too focused on the attack, and it's not possible to break combos, but Arc System Works made a remarkable work here, the perfect entry point for everyone who considered Street Fighter V or Guilty Gear too technical and complex.
Review in Italian | Read full review
NintendoWorldReport
9 / 10.0
24 iconic characters bring a fun variety of moves to the table that thrilled me every time I played. In addition, the game has been extremely well optimized for Nintendo Switch. It runs smoothly at 60 frames per second and is graphically even a bit comparable to the other versions. It is clear that the developers took their time, which is fantastic to see.
2018 is off to a strong start with an Dragon Ball FighterZ early contender for this year's best fighting game. By shattering some boundaries, Dragon Ball FighterZ has combat that's more than worth getting into, but also a diverse roster and some phenomenal presentation. The Story Mode could have been improved if it were more streamlined, but it's a mere blemish on an otherwise spectacular game.
Successfully bridging the gap between the casual and hardcore crowds, Dragon Ball FighterZ is an excellent, gorgeous fighter that can draw you in, whether you're a fan of the franchise or not.
Arc System Works are true masters of the fighting genre, and Dragon Ball have a lot of characters with unique styles and abilities. Fuse these two together, and you'll get Dragon Ball FighterZ – the best Dragon Ball game to date. It has superb visuals, deep combat system and, hell, it's just a pure joy to be a part of the FighterZ's crazy and speedy fights.
Review in Russian | Read full review
I was thoroughly impressed with Dragon Ball FighterZ and cannot recommend it enough to both fighting game fans and or fans of the Dragon Ball universe. It may have some minor issues here and there as it just launched, but this is a fighter you cannot pass up.
For Arc System Works, Dragon Ball FighterZ is a chance at real mainstream success. The Guilty Gear games are universally excellent, and have a dedicated fanbase, but their hardcore nature meant they always lost to the Street Fighters and Tekkens of the world when it came to sales. The Dragon Ball license could be what gets the masses interested in the studio's particular brand of air-dashing, spectacular combat.
The fighting itself is absolutely glorious for both fans and non-fans of the series, and for both casuals and hardcore fighting gamers. You just can't lose with Dragon Ball FighterZ. Well, unless you lose in a fight, that is.
Dragon Ball FighterZ is a great fighting game and an exciting revitalization of Dragon Ball Z's glory days.
Aside from having an incredibly solid fighting game structure at its core, Dragon Ball FighterZ is a title that Arc System Works clearly treated with respect and love for the franchise that it is inspired by, and it stands toe-to-toe with the iconic anime and manga because of it.
Just like Rocksteady did for Batman, Arc System Works has carried Dragon Ball to the upper echelon, crafting a tag-fighting game that captures not only the series' distinctive style but its spirit. FighterZ stands alongside other versatile, yet accessible, games like Marvel vs. Capcom with ease in what is the best fighting game in recent memory. It's a shame the servers hamstring the experience so badly, rendering the game's online a bit of a mess.
This is both the fighting game and Dragon Ball spin-off I never realized I always wanted. The production values are better, and the narrative tension is vastly improved. Given how Dragon Ball FighterZ amps up the drama on existing Dragon Ball storylines, increases engagement by allowing the player to take dialogue sequences at their own pace, and puts a polished, beautiful spin on the old cartoon, this isn't just my favorite Dragon Ball game. It's my favorite Dragon Ball anything.
While there have been many fighting games based on the Dragon Ball franchise, Dragon Ball FighterZ marks a modern approach through the means of fast-paced action. From its breathtaking visuals to ease of gameplay mastery, the new fighter is a good stepping stone to expand the fan base of the genre. However, it may not satisfy players who are looking for complexity.
In the end, Dragon Ball FighterZ has been a Blast or a Ki-Blast! It's the Dragon Ball game we have all been waiting for as it truly grabs the essence of the anime.
An outstanding fighting game that does almost everything perfect. It's beautiful to see, easy to play-hard to master and has a lot of game modes... But there are little mistakes made here, like its low difficulty or some characters that are too similar between them. Despite that, one of the best games on its genre on a while.
Review in Spanish | Read full review
In general, the Nintendo Switch version of Dragon Ball FighterZ comes very, very polished and offers everything that PS4 and Xbox One players could enjoy before. It is a pity that we had to wait 8 months to try it and we missed that it had arrived with some exclusive extras to alleviate this delay.
Review in Spanish | Read full review
Dragon Ball FighterZ is like a great feast to anime fans. Many classic scenes perfectly reappeared in this 2D animation rendering game, and interesting reactions of the characters could satisfy fans as well. But it is not a game just for fans. Arc System Works used the experience learned from producing the Guilty Gear and Blzablue series to build Dragon Ball FighterZ a solid fighting game, with a cool 3V3 TAG fighting mode. It is much friendlier to newcomers, because of the one-button combo system, and the simplified movements input.
Review in Chinese | Read full review
Sublime anime-punch-up with scalable, very dynamic combat system that should inspire beginners and professionals alike.
Review in German | Read full review
Dragon Ball FighterZ its a great fighting game with a friendly approach that makes it easy to play by any type of player, It can be enjoyed by both, casual and hardcore players, but true fans of the original series are the ones who will appreciate it the most. Whatever your case is, you can be sure that this game will make you pass a really chaotic but fantastic time.
Review in Spanish | Read full review
Dragon Ball FigtherZ is not only one of the best looking fighting game currently on market, it also offers easy to grasp but deep fighting mechanics. Simply put, it is one of the best Dragon Ball fighting game released this generation.
Dragon Ball FighterZ is a mandatory purchase for every fan of anime. The story-based campaign keeps you entertained for many hours, and fighting with friends – thanks to a user-friendly combat system, beautiful graphics and high dynamics – will definitely appeal to both rookie and advanced players.
Review in Polish | Read full review
Between the accessible auto combos, homing attacks, and simplified command inputs, Dragon Ball FighterZ is an inviting gateway into the world of fighting games for newcomers — whether you're a Dragon Ball fan or not. Those easy controls can open the door to some spammy behavior, but just as often it's satisfying in a way that does right by the Dragon Ball name. Dragon Ball FighterZ has enough depth and complexity to glow as brilliantly as a Super Saiyan.
Readers Gambit
8.5 / 10.0
Even as a relatively distant fan of Dragon ball, I was totally invested in Dragon Ball FighterZ. Dangerously so. Hours dropped off the clock as I perfected my team.
Dragon Ball FighterZ is a very complete fighting game and lived up to the expectations that a saga such as Dragon Ball generates. The essence of Toriyama's franchise is portrayed with great quality in every character and their moves.
Review in Spanish | Read full review
Arc System Works did an excellent job in adapting Akira Toriyama's art style into Dragon Ball FighterZ.
Dragon Ball FighterZ is no mere licensed game or anime fighter. Sporting a fan-friendly story mode, a robust online experience and a host of other ways for you and your friends to trade ki blasts, it's clear that Arc have delivered a 2D fighter that's worthy of respect.
Digital Chumps
8.5 / 10.0
Dragon Ball FighterZ is an exceptional fighting game. Everything about it looks and feels like the 30+ year old franchise, and many of the fights make you want to scream Kamehameha as you decimate your opponent.
Dragon Ball FighterZ has the depth more dedicated players will crave, but it doesn't stop itself from being a fun experience for everyone. Much like the series it stems from, the core of the series is based on a simple premise with deeper themes for those who wish to explore it fully. But it's got a lot of filler.
PlayStation LifeStyle
8.5 / 10.0
If you're looking for a fighter, there is simply nothing better on the market than Dragon Ball FighterZ in terms of what it offers as a 2D, high action brawler.
Dragonball Fighterz not only manages to follow in the footsteps of Budokai but surpass nearly every previous Dragon Ball Game. The new fighting system from Arc System Works fits perfectly into the series. It's still open if Bandai Namco will delivery enough content to keep players motivated after the launch of the game but besides a generic story Dragon Ball and Fighting Game Fans will get an amazing game here.
Review in German | Read full review
Accessible yet complex, chaotic yet beautiful, this is the real fighting game deal.
Daily Nintendo
8.2 / 10.0
Dragonball FighterZ is an amazing fighting game which you will play for many hours. The new way of fighting only helps getting the Dragon Ball games to new heights. The story is a bit shallow and the starting roster is small, but as a whole Dragonball FighterZ has great gameplay value and is definitely worth getting for your Switch.
Review in Dutch | Read full review
Arc System Works are masters of crafting excellent 2D fighting games and Dragon Ball FighterZ is no exception.
A hugely enjoyable, exciting and eye-wateringly good-looking fighting game, Dragon Ball FighterZ is utterly essential for any and all self-respecting DBZ fans. And even if you're not, you'll still probably get a big old kick out Arc System Works' exuberant fighter.
Whether you're a Dragon Ball fan or not, Dragon Ball FighterZ is a fighting game that you need to add to your collection.
Those familiar with the source material will absolutely love what FighterZ has to offer, from Easter eggs to unparalleled graphics, it's a true step forward for the franchise. The uninitiated however, still have an excellent fighting game to sink hours into.
An accessible yet thoroughly entertaining competitive fighter, Dragon Ball FighterZ is a game for low-levels and super-elites alike.
Dragon Ball FighterZ is not only true to its source material, but ranks among the best as a 2D fighting game. How long you stick with it might be entirely dependent on how much you love the series, though.
Online issues aside, Dragon Ball FighterZ is a great entry not only for fighting games newcomers, but for Dragon Ball fans in general.
Review in Portuguese | Read full review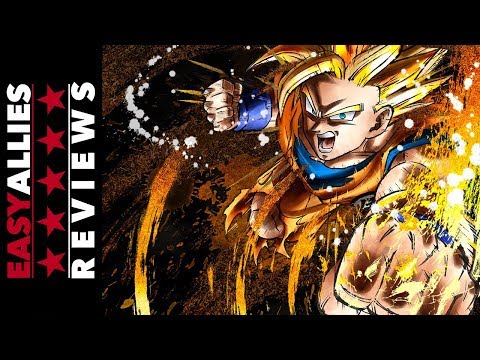 This time the game does justice to the license it's based on. Intense gameplay with fluid controls and over the top presentation makes this gem one of the best comic based fighting games out there.
Review in Swedish | Read full review
Invision Community
8 / 10
Overall, Dragon Ball FighterZ gets an 8/10, the main gameplay is superb, reaching near the top of my favourite list of fighting games. A good majority of the game feels balanced, with the aesthetic looking gorgeous, even with some minor annoyances with light and shadows being used in the cutscenes
Dragon Ball FighterZ is a fitting entrance into the 2D fighting world for the franchise. Combat looks brilliant as you pummel the enemy and watch the vibrant colours fly across the screen, and both casual players and veterans alike will easily get their fill from the accessible controls. The substantial story is also a breath of fresh air, so there is plenty to see and do there.
Dedicated fans and newcomers alike, Dragon Ball FighterZ is able to win people over with its charming and authentic art style. The faithful representation of the anime, coupled with the chaotic satisfaction of stringing together long combos with ease, should entice any fighting game fan. Dragon Ball FighterZ is probably one of the most accessible 2D fighters in a long time and should not be missed.
PlayStation Universe
8 / 10.0
With a varied character roster, stunning graphics and balanced gameplay, Dragon Ball Fighterz is a fantastic entry point for new players, and great fun for fans of the series.
It's easy. It's cheesy. But make no mistake, under the hood this is a fighting system worth taking the time to master.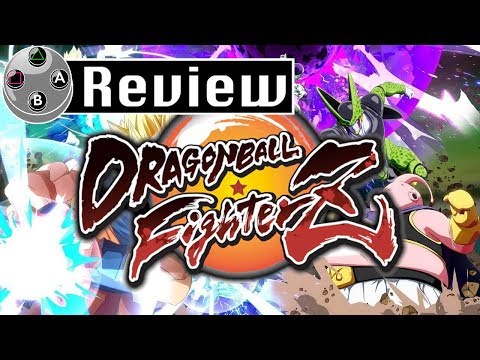 'Dragon Ball FighterZ' brings the tournament arc home in a 3-on-3 format. It's beautiful anime visuals and catchy soundtrack capture the heart and essence of its anime source material.
Dragon Ball FighterZ is both an incredible game to look at and to play. Arc System Works has done right by the Dragon Ball name giving fans of the source material plenty to be happy about.
Arc System Works' loving tribute to one of the most popular animated shows of all time is not only an early contender for fighter of the year, but overall game of the year, too.
Dragon Ball FighterZ - epic, bright, dynamic and surprisingly friendly fighting game. This is an excellent choice for gatherings with friends.
Review in Russian | Read full review
That Dragon Ball FighterZ is a great fighter there can be no doubt. It's energetic, exciting, fast, and also highly technical.
Dragon Ball FighterZ was crafted from scratch to be one amazing part from Dragon Ball universe, the unique fighting experience that left us asking for more was never seen for a long time is just here to stay as a prime legacy for this series sending the same vibes of original show into gaming world
Review in Arabic | Read full review
Dragon Ball FighterZ is a truly stunning use of the anime license with a ton of tricks to master.
Difficult to remain neutral in front of Dragon Ball FighterZ: if on the one hand we have a magnificent and stunning transposition of the anime - technically and artistically really out of parameter - on the other hand we see some unbalances in the roster and a gameplay very difficult to master. This does not deny the title a place of excellence in the beat-em-up Olympus, as well as an unmissable opportunity for all Dragon Ball fans.
Review in Italian | Read full review
It's the best Dragon Ball fighting game, one of the best looking fighting games in general, and a rare welcome entry point for newcomers to understand what competitive fighting games are all about.
Dragon Ball FighterZ is an excellent port to an already incredible game. Unfortunately, we might need to track down the Dragon Balls to resurrect the already dwindling online community.
Dragon Ball FighterZ has come to Nintendo Switch and it's a still a very strong fighting game.
The Angry Joe Show
8 / 10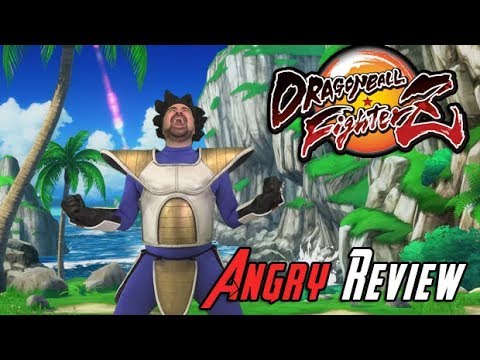 The best way to summarize DBFZ is that it is Dragon Ball in its purest form. The game is ridiculous and odd, but filled with decades of lore that fits right in with its faithful graphics. DBFZ's challenge and accessibility are only matched by its commitment to a proper adaptation that will appeal to both the oldest and newest of fans. The beginning hours of the story is where the game's biggest flaws can be found, which ultimately hurt the game's chances of keeping players hooked. DBFZ has so much beneath this thin surface though, so players who are turned off upon their first hour with the game should really give it another go. The story will always be an annoyance, but this is a small gripe in a game filled to the brim with exceptional content. DBFZ is a Super Saiyan experience and essential for anyone who has memories from the anime—present or past. Those who are not fans will still find a fantastic game, but a bit of research and patience may be needed to fully grasp what is, without a doubt, the greatest Dragon Ball game ever released.
Dragon Ball FighterZ is a must-play for Dragon Ball and fighting game fans alike, with it combining accessible gameplay with a distinctive visual direction that perfectly emulates the franchise it's based on.
Dragon Ball FighterZ is undoubtedly the best Dragon Ball Z fighting game ever released. As the old clich' goes, it is easy to pick up and play and hard to master even if the all the characters share the same input. And it must also be pointed out that it's the prettiest anime video game ever made. Dragon Ball fans would do themselves a disservice by missing this game.
Review in French | Read full review
Unfortunately, with fighting games making a massive push towards teaching newcomers how to play, Dragon Ball FighterZ does little to assist. Some features, such as replay, make it easier to understand the timing, with more enjoyment coming from watching than anything learned. That being said, the graphics are stunning and captures the show's iconic shonen style perfectly.
New Game Network
75 / 100
Dragon Ball FighterZ is an excellent representation of the source material it is based on, with solid mechanics and plenty of variety, and offers just the sort of over-the-top mayhem that fans of the franchise should thoroughly enjoy.
The Outerhaven Productions
Dragon Ball FighterZ looks pretty as hell, almost as good as the anime these days. However the game has a serious balancing issue, the company has a serious greed issue. Overall the more you play the game, the less you're going to like it unless you enjoy grinding against people who will combo lock you into hell. Single player gets boring quickly, leaving a terrible online experience. Expect this game to disappear into the next dimension when the next flashy anime style fighting game arrives.
Dragon Ball FighterZ's rock-solid fighting engine is both accessible and deep at the same time. The paltry selection of modes and repetitive Story Mode somewhat take away from the game, but this is one fighter worthy of any Saiyan warrior.
Dragon Ball FighterZ feels like a solid first draft ripe for expansion and refinement.
'Dragon Ball FighterZ' is the first Dragon Ball game everyone should play.
If you're a fan of Dragon Ball, Dragon Ball Fighterz is well worth the price of admission due to how close it mimics its source material. Thanks to a flawed combat system, it's tough to recommend for others. There are better fighting games to consider, this isn't one of them.