Accessible yet complex, chaotic yet beautiful, this is the real fighting game deal.
Dragon Ball FighterZ is a fantastic fighting game, and worth playing whether you're into Dragon Ball and fighters or not.
Between the accessible auto combos, homing attacks, and simplified command inputs, Dragon Ball FighterZ is an inviting gateway into the world of fighting games for newcomers — whether you're a Dragon Ball fan or not. Those easy controls can open the door to some spammy behavior, but just as often it's satisfying in a way that does right by the Dragon Ball name. Dragon Ball FighterZ has enough depth and complexity to glow as brilliantly as a Super Saiyan.
Dragon Ball FighterZ is not only true to its source material, but ranks among the best as a 2D fighting game. How long you stick with it might be entirely dependent on how much you love the series, though.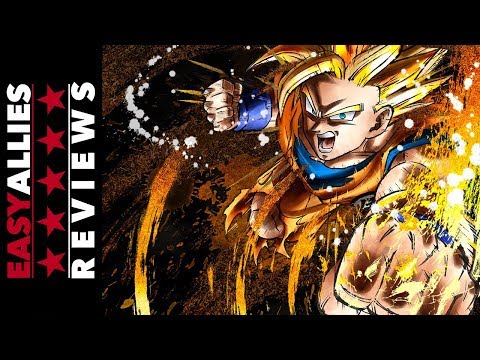 A dream come true for Dragon Ball fans, but also a highly competent fighting game that is a front runner for the best fighter of the generation.
Dragon Ball fans have plenty to enjoy in single-player, while fighting enthusiasts get a fast, dense game full of options
Dragon Ball FighterZ is a great fighting game and an exciting revitalization of Dragon Ball Z's glory days.
With everything I've played so far, Dragon Ball FighterZ made me feel as powerful and unstoppable as one of the series' lauded heroes. .
Arc System Works has created the most approachable Dragon Ball game ever, and one of the most accessible fighting games. Fans of either should be overjoyed to welcome newcomers to their ranks, and those newcomers get to experience two of the most accepting and supportive communities in fandom. Everybody wins.
I'm feeling good about Dragon Ball FighterZ
Dragon Ball FighterZ is a must-play for Dragon Ball and fighting game fans alike, with it combining accessible gameplay with a distinctive visual direction that perfectly emulates the franchise it's based on.
Dragon Ball FighterZ has the depth more dedicated players will crave, but it doesn't stop itself from being a fun experience for everyone. Much like the series it stems from, the core of the series is based on a simple premise with deeper themes for those who wish to explore it fully. But it's got a lot of filler.
A surprising example of the technical capabilities of the Switch. It's almost identical to the previous versions, which means lots of great fighting moments, saiyan style.
Review in Spanish | Read full review
2018 is off to a strong start with an Dragon Ball FighterZ early contender for this year's best fighting game. By shattering some boundaries, Dragon Ball FighterZ has combat that's more than worth getting into, but also a diverse roster and some phenomenal presentation. The Story Mode could have been improved if it were more streamlined, but it's a mere blemish on an otherwise spectacular game.
Dragon Ball FighterZ is a very complete fighting game and lived up to the expectations that a saga such as Dragon Ball generates. The essence of Toriyama's franchise is portrayed with great quality in every character and their moves.
Review in Spanish | Read full review
The fighting itself is absolutely glorious for both fans and non-fans of the series, and for both casuals and hardcore fighting gamers. You just can't lose with Dragon Ball FighterZ. Well, unless you lose in a fight, that is.
This is truly the best Dragon Ball fighter I've played since the Super Famicom imports.
In general, the Nintendo Switch version of Dragon Ball FighterZ comes very, very polished and offers everything that PS4 and Xbox One players could enjoy before. It is a pity that we had to wait 8 months to try it and we missed that it had arrived with some exclusive extras to alleviate this delay.
Review in Spanish | Read full review
Dragon Ball has certainly been around the block in video game terms, but Dragon Ball FighterZ is a franchise best.