Percentile Rank
Sea of Thieves is ranked in the 31st percentile of games scored on OpenCritic.
Rating Summary
Based on 121 critic reviews
OpenCritic Rating
Based on 121 critic reviews
Score Distribution
Unscored Reviews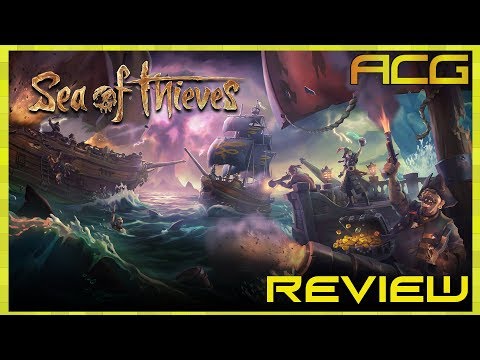 This game definitely needs to play with a friend. It can be difficult and boring from time to time if you play it alone. I like single-player games. I don't like playing online games, especially games that require communication via microphone. Despite this problem, when my friends are offline, I always want to play with people I don't know. Because I want to play this game. Sea of Thieves that effective on me. Like I said, Sea of Thieves is definitely a video game that I recommend. I would like to thank Rare and Microsoft teams for producing such a video game.
Review in Turkish | Read full review
Your path in Sea of Thieves is yours to make. The game is not for everyone, but you can't deny the potential for fun and adventure in Sea of Thieves. Despite some setbacks with trolling players and endgame content, I find myself wanting to play more and more of Sea of Thieves.
Rock, Paper, Shotgun
Unscored
Rare unquestionably need to apply new meat to these beautiful bones. I've enjoyed the ambience of Sea of Thieves so much that I want it to be something that stays in my life for a long time to come, but, in its current state, I know that is impossible.
I am sitting cross-legged in a watchtower, praying the crew searching for me doesn't realise I'm here.
A limited and simplistic pirate adventure, but one with an abundance of character and a thrilling conviction in its own ideas.
Sea of Thieves is a beautiful adventure. It's equal parts satisfying, boisterous, and charming. Pirating is a great deal of fun, especially with friends, but you must be content with its empty progression system to justify its full price.
It remains to be seen how Sea of Thieves will grow in the future–being a live game it almost certainly will change at some point–but it's hard not to come away feeling disappointed. Because Sea of Thieves is really a likeable, charming game that I want to see become better. It's just not there right now.
Even in its current seemingly incomplete state, Sea of Thieves is still rewarding.
I could go on all day about the things I enjoy in Sea of Thieves, and even the things that get my blood boiling, but, suffice to say, I'm happy the game is as good as it is even with such a long journey ahead of it. As future months of content begin showing up, from new AI threats, to what sounds like another ship type, more mission types and even weekly events, I'm fully committed to updating this review to reflect the changes. I'm hoping Sea of Thieves hangs around for a while to come and continues to shine as bright as the golden age of piracy it calls home. Weigh anchor, set the sails! All aboard for adventure and for booty!
Scored Reviews
Sea of Thieves is a great game to play on your own and an even better game to play with friends. The visuals are fantastic and the experience is unforgettable.
In my opinion, Sea of Thieves was always a great game, if a bit bare bones. But after a year of updates, it's now the fleshed out pirate game we deserve and more updates are in the pipeline. If you can reconcile yourself with what the game is, which is a game about piracy, you will have a wonderful time. It is an experience you likely can't find in another game. If you're looking to sail the seas in peace, you should look elsewhere. Now get out there and get that booty!
Sea of thieves is one of a kind, a very rare game that will be a sea of joy for ones, and a strange and empty game, that lack some of the basics of modern games. For me is a total success, that has filled my hours with plenty of unforgettable moments.
Review in Spanish | Read full review
Entertainment Buddha
84 / 100
"Though there seems to be a content wall holding it back, as well as some glitches needing to be worked out, Sea of Thieves is a solid title. Beautiful visuals and impactful audio draw the player in to an immersive experience."
Pittsburgh Post-Gazette
8.3 / 10.0
For now, it's a wonderful social experience that kept me wanting to see more. And when I wasn't playing, I was looking forward to returning to the open sea.
Cheat Code Central
4.1 / 5.0
Sea of Thieves plots a course in the opposite direction of most big budget, predictable affairs. Loot is not about gaining power, and the thrill is in the voyage, not the destination. This may alienate some gamers, but it is a breath of fresh air for those willing to embrace the change. However, Rare will soon find the community clamoring for more content and improved social options to keep players invested and using their freedom to create limitless and fascinating stories.
Sea of Thieves is all journey with no real destination, but if that doesn't immediately turn you away, it'll be a pirates life for you.
Sea of Thieves offers a very unique experience by putting players in the role of pirates and throwing them out in a massive, detailed world. Team-up with a few friends and you'll enjoy every second of your time.
Review in Persian | Read full review
Sea of Thieves is a disgustingly enjoyable game that is endlessly entertaining among friends. That said, it has an incredible deficit of organized content, too few customization options, and needs a bigger, more varied world map. I have no doubt that as the game grows and evolves, it will become an iconic, phenomenal title, but for now it remains deeply flawed even while being relentlessly fun.
Post Arcade (National Post)
8 / 10.0
Rare's pirate simulation is a blissfully uncomplicated blast, but you'll need a close crew of friends to make the most of it
This historian notes the progression in the pirate's attitude. At the outset, she is optimistic at best and infuriated at worst. Her outlook seems to peak when she first joins a crew and sails with friends, but she cannot maintain that energy, and eventually devolves once again into frustration—primarily, it seems, with other pirates of the time, who show little to no restraint in their violence for no reason. However, she maintains a constant love for the sea, and seemed to greatly enjoy the time she spent in a full crew; even throughout misfortunes, such as lost ships and chicken mishaps, there seemed to be great amusement. Perhaps, had she a more accessible and constant crew, her piracy might not have ended so soon after her arrival in the Sea of Thieves.
Sea of Thieves' excellent gameplay loop and compelling world make up for some minor issues. Rare still has work to do here, but this is a great start.
Sea of Thieves is a game that is only going to get better. While it may be a little empty now, the mechanics, the world and the experiences you can already have are incredible.
A year of updates has helped fill out its light content, but the real magic was there from the start. Rare's take on cartoon piracy encourages you to behave as a cartoon pirate should: a little bloodthirsty, a little silly, and almost always drunk.Dustin Bailey
Rare have been clear about their goal of wanting players to create their own stories within Sea of Thieves, and it is safe to say they've succeeded. Let's hope they can keep the ship on course.
Sea of Thieves is what pirate dreams are made of. It's got some holes that need plugging, and I think time will be it's biggest benefit - there's plenty of hours of entertainment to be had with the existing voyages and things to see and do, but I'm incredibly excited to see how the game evolves from here. Sea of Thieves relies a lot on playing with friends and some repetition to get to legendary status. This is an incredibly social game, both verbal and non-verbal, that you'll undoubtedly have fun playing for hours upon hours singing sea shanties while drinking grog and firing off cannon shots for no good reason.
Gamerheadquarters
8 / 10.0
Sea of Thieves truly is the ultimate pirate fantasy and adventure, it does however really come down to how much you like the core gameplay.
What you'll think of Sea of Thieves seems to depend on what you expected going in. Those that wanted a single player pirate adventure are bound to be disappointed by the relatively simple gameplay loop of going to find chests and returning to port with them, earning money to buy cosmetic rewards. Those looking for a multiplayer game with solo or co-operative play options are much more likely to be happy with what Sea of Thieves has to offer.
Sea of Thieves is great fun, and there's not much else like it available at the moment ... But, with a lack of an actual story or the ability to level up your characters or ship, it's hard to feel a sense of real progression and we wonder if that magic will wear off once you've hit your reputation cap and nailed the look of your character.
With Rare having spent the majority of the last decade more closely associated with the Kinect Sports franchise than the whimsical and inventive likes of its earlier years, Sea of Thieves feels like a return to form. It's packed with the studio's trademark charm and humour, while providing endless opportunities for adventure.
Sea of Thieves shines the most when playing with friends. The gameplay is both fun and accessible, and the technical aspects of the game are truly wonderful, but everything is weighed down by the lack of more contents and of greater variety
Review in Spanish | Read full review
Sea of Thieves is a very risky game. Not only it comes out after very successful multiplayer projects like Diablo, Borderlands and even Destiny, but it has some difficulties while trying to play with other users and some confusing progress mechanics. But when you are able to play it with people willing to achieve the goal missions and be communicative, the experience changes completely for the best.
Review in Spanish | Read full review
A good effort but a shallow offer on its genre. Its success depends on the postlaunch support provided by Rare, because there's a certain degree of lack of contents on the actual game.
Review in Spanish | Read full review
Sea of Thieves most compelling activity happens when player ships clashes in PvP combat. However, PvE content is lackluster and easy forgettable, despite being set up in a beautiful world. This game has a potential unlike any other and might be the game we dreamed in 2 o 3 years.
Review in Spanish | Read full review
Play Some Video Games
75 / 100
Rare's latest game has been unshackled from beta for a few weeks now, and lately, I have been trying to pioneer the PSVG Squad into playing more and more of this game to see what it offers. Some of our team members have also played the beta version of this extensively, and so they knew what most of this game offered from the get-go. Having only played it fresh from its official release myself, I have seen a metric crap-ton of what the game has to give and am now more than happy for me to give a quick judgment for you to see right here before we dig into the gritty details.
Sea of Thieves is a continuous experiment, a strange role-playing game where you decide what kind of pirate you will be
Review in Italian | Read full review
For now, it's wholeheartedly recommended you dive in with a crew of friends, provided they're willing to take the long-term approach. The horizontal progression means players won't be punished for not playing, which could make Sea of Thieves fantastic to dip into as and when the content updates arrive.
Really funny co-op game set in age of pirates. Its not for everyone, but if you want relax on the high seas, drink beer and fight the kraken, it's for you.
Review in Slovak | Read full review
Overall, aside from the few negative experiences that I have with the game so far, I find that by Rare updating the issues is a good thing and aside from the few issues that I did have with the game, it is quite enjoyable from the times that I was on the open seas. Hopefully Rare will continue to update the game and add more to it as time goes on but for now, Sea of Thieves is a great game to unleash your inner pirate and set sail on the open seas!
Sea of Thieves is an unique adventure that's best played with a group of friends. Solo players will run into repetition and boredom sooner or later. The game could use some more variability in content, but you won't care about that while playing in a well-coordinated group.
Review in Czech | Read full review
Rectify Gaming
7.5 / 10.0
Every time I pick up this game, I have fun, especially with friends and I cannot wait for what the future holds.
Digital Chumps
7.3 / 10.0
Sea of Thieves' concept is beautifully drawn up. It has exploration, intense PvP and one of the most beautiful sea adventures to ever grace gaming, but it is lacking in content and it needs more reason to keep players moving and exploring. It has plenty of space on its plate for that, but in its vanilla form there's nothing really to fill that space. I suspect that won't be the case for long, if Rare has anything to say, but that is the current case now.
A superb water park for four friends to splash around in, but progression is sluggish and there are too few surprises beneath the waves.
Permanently monotonous, but due to its unpredictability also enormously fun open-world pirate adventure with great optics.
Review in German | Read full review
Whether or not I was having fun with Sea of Thieves boiled down to the people I was playing with. Though Sea of Thieves has an excellent foundation for something truly great down the road, it has some glaring issues with variety, progression, and rewards that need tweaking. As it stands at launch, it's genuinely good fun with friends, but progressing to Pirate Legend is a long grind. Sea of Thieves needs a lot more briny depth before it's the amazing voyage we'd hoped for, but so far the great cooperative moments are a good start.
Sea of Thieves is a fun game that feels incomplete. It succeeds in delivering a vast and polished pirate sandbox to enjoy with your friends, but its appeal wears thin due to a lack of content. Without an overarching narrative or any kind of player progression beyond earning better quests that offer more gold for skins, there's little reason to come back to Sea of Thieves outside of having fun with a group of friends.
Sea of Thieves has the potential for some great tales, cruising the high seas, following the wind with them sails. Its lack of content and things to do hold it back, but at no point is the game totally whack. Arrr!
Sea of Thieves defies modern gaming conventions in brilliant and refreshing fashion, creating a fairly unique sandbox where you and your crew need to find your own fun. It might be in real need of more variety to the quests and activities, but Sea of Thieves' curious charms are like a siren's song that keep drawing me back for more piratical adventures on the high seas.
Sea of Thieves is bursting with potential for storytelling in a watery paradise, but doesn't have enough to keep players coming back.
Having fun in Sea of Thieves is a slow burn at the moment. Most of the game involves you just chilling on your ship while looking for other pirates to steal from, or for the raids to start.
When Sea of Thieves clicks, most likely because you have a full galleon of fellow pirates to work with, it can create a rousing, fun experience whether completing a long voyage for the Gold Hoarders or even just sailing around, looking for any hidden secrets or loot.
Geeks Under Grace
7 / 10.0
While the first few weeks were rough seas, the now smooth online experience will hold nothing in store for you but more laughs than a barrel of bananas.
Sea of Thieves has glimmers of promise and is gorgeous to look at, but single player play is virtually worthless, and the repetitive nature of the quests and empty world leave the game feeling incomplete and overpriced.
Jack of many trades, master of none. Sea of Thieves has a beautiful, wide ocean to explore. It's too bad that it feels about as deep as a puddle.
A game brimming with potential. Incredible attention to detail and the potential to create your own stories is tempered somewhat by a lack of guided content to keep players motivated.
Sea of Thieves can be tedious, and it lacks a compelling progression hook, but it excels as a cooperative story generator for you and your friends
Sea of ​​Thieves is absolutely great, but great for just a few days (for four days for example). That's how long it takes to realize that there is a big problem of content that makes the game quickly ultra repetitive
Review in French | Read full review
The Games Machine
7 / 10.0
Sea of Thieves is a game with great potential, but undermined by the lack of variety and depth. Meditative alone, fascinating and epic in multiplayer, the navigation experience provided by Rare is truly unique and brilliant. On the other hand, the extreme freedom given to the player cannot be fulfilled because of clumsy boots on the ground mechanics and quest structure far too repetitive.
Review in Italian | Read full review
Handsome Phantom
7 / 10.0
Even though it feels a bit stripped down, there is a lot of fun to be had in Sea of Thieves.
Sea of Thieves is a fascinating experience that is undermined by the lack of variety and player progression. A game that shines if played along with your buddies, but fails to engage the user if played without a group of friends.
Review in Italian | Read full review
Sea of Thieves is an ideal base and if the flaws get fixed, it can be one of the most exhilarating games out there. But right now despite its efforts in creating memorable moments, the game never peaks and its flaws are like a speed bump in Rare's goal: player enjoyment
Review in Persian | Read full review
Sea of Thieves is excellent on paper, but underwhelming in execution. You can revel in steering your ship and pillaging other players' ships all you want, but the truth will rise eventually — Rare's new game extremely lacks in content and variety. And even great core gameplay mechanics can't remedy that.
Review in Russian | Read full review
Sea of Thieves is the perfect framing device for nautical adventure that rewards a committed group of young-at-heart, social pirates to find and evoke the fun from its sandbox. Unfortunately, that gorgeous world has questionable systems and content limits that (if not dealt with) scupper its incredible potential and give it a worrying sell-by-date.
Sea of Thieves establishes a framework for promising concepts, yet fails to deliver on its true potential.
During first few days Sea of ​​Thieves feels like a brilliant pirate adventure game. Beautiful world, unique co-op mechanics, complex ship management from the first person view, great compass system without any mini-maps with marks, and battles between the players create a huge number of interesting situations. But then you begin to understand that exploration element is underdeveloped, the world is barren, and there are too few opportunities for new fresh adventures. Basic mechanics are incredibly cool and promising, so Rare needs to act fast and create new content updates and expansions.
Review in Russian | Read full review
What's here is extremely polished and wonderful to look at. And if the simple joys of sailing through Sea of Thieves gorgeous world clicks with you as it did me, then however long you spend visiting outposts and islands and strange wrecks – will be time well spent.
VGProfessional
6.9 / 10.0
Rare banks heavily on the journey you'll experience with Sea of Thieves, yet sadly the destination is confusing or might be a letdown for others. At the current state, we cannot suggest Sea of Thieves as a game but it's solid on a technical level and can be fun with friends for a while. Let's hope Rare can upgrade the experience fast enough to keep the attention of the most loyal players.
Sea of Thieves teases you with this largely unexplored ocean until you realize there's not much out there.
New Game Network
67 / 100
Sea of Thieves has provided some of my favorite gaming moments this year, but the repetitive voyages and reliance on currently infrequent player encounters to keep things interesting mean the seas are a bit shallower than you might expect in a full-price game.
Sea of Thieves offers a lackluster voyage past the first few hours, and feels incomplete. However, there is some fun to be had when the game works well as a social sandbox. There's plenty of unrealized potential here, as it's evident that the foundation is there for Rare to build upon in the months to come.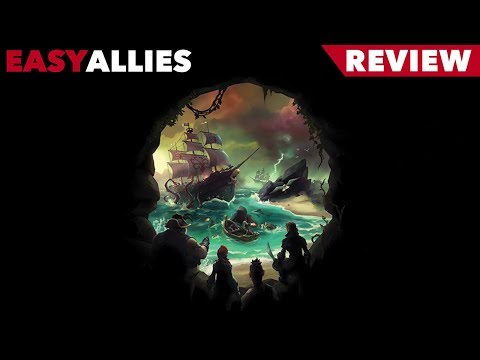 Between the game's breathtaking visuals, candid humor, and heavy emphasis on cooperative play, the horizon is bright for Rare's swashbuckling shared-world adventure.
Simply put, it is a game that brings the pirate experience to life perfectly, but after a couple of hours, you will feel less like Blackbeard, and more like his manager. Rare could've done so much more with this opportunity, and hopefully, they will add some new content to spice things up.
The foundation is great. The fundamentals are there. It doesn't take much imagination to see how this game could blossom into something magnificent. But so long as it's missing long-term depth and incentives to stick around past the first few weeks, Sea of Thieves will feel like a missed opportunity.
It would be safe to say that Sea of Thieves may need a bit of refinement to develop the full potential that it could have by far. The multiplayer approach is well chosen and the rare naval battles become the highlight of every adventure. But the missing content that should keep you in the mood and the missing level system let you lose the initial adventure euphoria quickly. So I'd recommend to wait and see how Sea of Thieves develops. What content will follow and whether the price of 60 € can keep up. Because if content won't be added the game quickly, Sea of Thieves players will drop out one after another. Unfortunately, Sea of Thieves only scores 6.5 out of a possible 10 points at Cerealkillerz.
Review in German | Read full review
Sea of Thieves has fresh and great ideas that work good. However, due to very repetitive missons, lack of content and bad endgame, this game turns into a tedious one after a few hours.
Review in Spanish | Read full review
Sailing across the open ocean becomes less of a thrilling embodiment of cooperation and more of a chore.
The graphics performance of Sea of Thieves is amazing, and indeed it's fun to sail with your friends. But dull combat and repeated missions ruined it.
Review in Chinese | Read full review
Rare's piratical playground looks lovely, but you have to make a bit too much of your own fun. The sound and the fury of the waves is lovely, but for Sea of Thieves to be properly good it needs to give the players more to work with.
Sea of Thieves is a letdown. In its core it seems like a pleasant game for a few, or maybe a dozen hours that you can test for free by activating the Xbox Game Pass account. The cooperation in this game works really neat. But on the other hand, there are several problems like server issues and lack of content. Furthermore, the game is quite expensive.
Review in Polish | Read full review
A uniquely open-ended online adventure with some of the best co-op of any game, but at the moment there's not nearly enough content or variety to keep it interesting for long.
I don't exactly know what is different between current Sea of Thieves and day one Sea of Thieves, but the issues I have with the current version of this game are similar to the ones other had back in early 2018. The missions are dull, money is meaningless, and any positive experience with this game feels fleeting.
In its current state, Sea of Thieves is nothing more than a heavily polished alpha version of a much more complex game, a game that needs to changed tremendously to be what Rare advertised. Still, its a joyful experience and game pass have made it much more worthwhile than paying 60 bucks.
Review in Persian | Read full review
Reno Gazette-Journal
6 / 10.0
There will be people who will absolutely love Sea of Thieves and the unbridled freedom it provides. Others, however, will be left wanting more. Although the game looks great and has a solid foundation, it's missing key pieces to bring together its more solid elements. It certainly has its flashes of brilliance and can be a blast when played with a group of friends. A poor solo experience, however, combined with a lack of diversity as far as things to do, make its waters seem shallower than initially expected.
With time, though, Rare could make Sea of Thieves into one of the system's standout titles that shows what systems like cross-play can do as well as reminding us of Rare's long history.
Teamwork makes the game in this gorgeous pirate adventure, whether you're fighting the Kraken or chasing pigs
Sea of Thieves is a daring attempt by Rare but also a lacking one on so many fronts. While the graphics are fantastic and the game has a unique charm, ultimately the world feels empty, devoid of content and features. Sailing with friends can be an exhilarating experience at first, but when there's not much to do the fun dies down pretty quickly.
Sea of Thieves' world isn't completely lacking in achievement, thanks to its luscious visuals and excellent sailing mechanics, but it feels completely undercooked in terms of actual gameplay. Perhaps ironically, Sea of Thieves feels like the skeleton of a game rather than a fully realized experience. Rare promises that more content is coming, but judging on what the game offers now, it's a journey not worth taking—at least not yet.
After a year or two, I think Sea of Thieves might be a complete winner. Right now, it's uneven.
A great, even exceptional, game if you want a quick pirate fix, but there's not much to do after the first couple of hours.
Sea of Thieves is a mixed bag of emotions for me. It's a great social experience to play with a group of friends and sail on the prettiest water you will ever see in a video game. It's also bogged down by tedious and repetitive voyages that reward you with meager pay. When you can eventually purchase an item, it will only affect how you look. If that is the case, it seems puzzling that I can't create a character I want to flaunt to any passerby. There is enjoyment to be found in Sea of Thieves, but not enough to keep you interested in the long term.
I hate to say that this game left me feeling utterly disappointed. It was fun when you experience everything for the first time, but the novelty wears off way too quickly as the game feels very incomplete. It has so many things that should have made it amazing. You can literally see and feel the aspects that make the game work as well as what could have made people wanting more. But sadly, it lacks so much to the point where it feels like Microsoft forced Rare to rush the game right out of the door in the hopes that what it currently has is good enough to make quick sales. All that potential wasted like a beautiful galleon sinking to its watery grave. If in the future there are patches that will give this game more content, then that's all well and good. But for now? This game can only be described as "What could have been."
Sea of Thieves is a "make your own fun" game, but it's difficult not to feel like the developers could've made a little more fun for you. Sail, stare at the water, and live the life of a corsair — ultimately, its longevity will come down to you and your crew.
Sea of Thieves is a multiplayer pirate adventure game, rich with unrealised potential that isn't worth your time in its current state.
Sea of Thieves has a startlingly gorgeous presentation and well-thought-out pirate simulation for you to get excited over. But its spell on the high-seas is short-lived, with a lack of incentivising quests and lacklustre combat forcing you to make your own compelling reasons to stick with it rather than it not loosening its grasp on your attention.
As it stands Sea of Thieves feels like a title that gets the ideas in place for an amazing game, yet fails to capitalize on them. There simply isn't enough content to keep me coming back. I love Rare and I hope this builds into something amazing at some point, but for now this game is hard to recommend sinking a serious amount of time into.
Sea of Thieves' promising foundation is muddied by shallow quests and the pervasive cynicism of other players.
After 50-ish hours with the wind at my back and the salty spray on my face, I am still enjoying those incredible moments that Sea of Thieves can create – yet I find myself having great difficulty recommending it to others without an incredible list of caveats
If you have a regular crew to play with and you can get the game at a discount, Sea of Thieves offers some memorable experiences. If you're flying solo or thinking about paying full price, the rough edges should be enough to make you reconsider boarding this particular boat.
Sea of Thieves feels like a game that should be offered for $10–$20 tops as an early access or game preview product. There just isn't enough content or depth here, its core gameplay is grinding repetitive fetch quests and not a whole lot else, the progression here just isn't fulfilling, and fun factor depends on who you're playing with.
Geek Culture Podcast
5.5 / 10.0
Sea of Thieves lays the groundwork for a gameplay experience unlike anything else, which could have lived up to Rare's legacy, but it fails to fully achieve its ambitions. As it stands, the game is an empty pirate adventure that sports brief moments of delight. Sadly, these instances are fleeting and the player is quickly returned to the monotonous and repetitive quest design to pad out their pirate's life. Sea of Thieves might one day grow into the game we all hoped for, but for now it is a far cry from its targeted experience.
Flickering Myth
5.5 / 10.0
How much patience you'll have for Sea of Thieves will depend almost entirely on your social set-up, how much you care for loot and how allergic you are to repetition.
Oyungezer Online
5.2 / 10.0
I am sure we can find the rest of the game buried underneath the sand on one of the islands. Even if Rare promises to support the game further down the road, I can't recommend Sea of Thieves to anyone right now.
Review in Turkish | Read full review
While Sea of Thieves is one of the best-looking games this generation, it unfortunately fails to live up to the expectations of most players. Incredibly fun with friends and designed to encourage teamwork successfully, Sea of Thieves just lacks the content or the staying power to be worth it. The foundation here is solid, and I'm sure it'll grow into something remarkable as time goes by, but in its current state, the state it's being offered in, it's hard to recommend.
Sea of Thieves is a sailing master class with epic visuals and a thrill ride for the first few hours of discovery, but the swell simmers down to a stark flat body of water consisting of the same thing all over again just in a slightly different place.
Sea of Thieves can be a complete blast to play with your friends but a lack of content, an almost disastrous launch laden with server issues and some highly questionable design decisions makes what should have been the ultimate pirate game into a complete and utter disappointment.
Charming and beautiful but severely lacking in content, Sea of Thieves feels like an early access game that will one day come good. For now it's throwaway fun with your friends and simply not worth full retail price.
Sea of Thieves isn't a complete game. Much of what's present is enchanting, but repetition will claim most before the kraken does. Check it out on Xbox Games Pass for a month, or hold out and hope that it is filled out in time.
At the moment, Sea of Thieves feels like a mock up house used by real estate agents to sell you on a property. It's a polished prototype with promise and potential, but it's so far removed from what the actuality is that you're better off waiting.
As it stands, it's difficult to recommend in its current state, regardless of how lovely its water looks.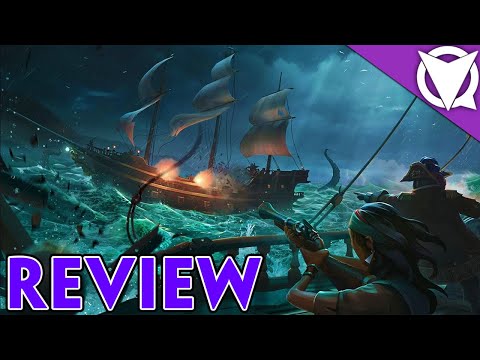 Sea of Thieves might have a great idea for a pirates world game but not the best execution. The game feels like an open beta and missing a lot of things to compete with other online based games. At this time, I'd recommend to ignore it until more issues get fixed and the experience becomes better.
Review in Arabic | Read full review
U.K.-based developer Rare has crafted an experience that's as wide as an ocean but only as deep as a puddle.
The Angry Joe Show
4 / 10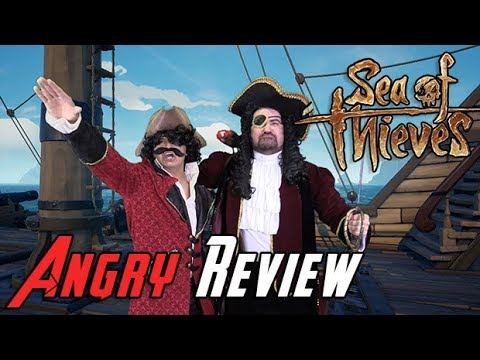 This game was not ready for release, it was not ready to be played by the masses, and it most certainly is not worth the $60 price tag.
At the end of the day, Rare promised a grand pirate adventure, but missed the mark on so much they could have done.
Sea of Thieves promised to be an exciting sandbox for players to sail the seas and have all kinds of piratey adventures. To its credit, Rare was upfront about what we should expect here – two ships, three guilds and three mission types — still, when the release date rolled round and this full-priced game set sail, it still managed to feel like an early access title.
Whatever promise Sea of Thieves had at the beginning falters soon after, to the point where this is a hot contender for The Most Boring Game of 2018.