Percentile Rank
Tower of Time is ranked in the 60th percentile of games scored on OpenCritic.
Rating Summary
Based on 8 critic reviews
OpenCritic Rating
Based on 8 critic reviews
Score Distribution
Scored Reviews
Geeks Under Grace
9 / 10.0
Tower of Time is a tower of fun, which uses both gameplay and story to entertain for hours. Whether it's discovering the secrets of the Tower or fighting bad guys, a lot of love and attention has been given to both.
The game might seem to be a little formulaic to veterans of CRPGs but it is not without innovations of its own. For developer Event Horizon, Tower of Time is an astounding entry that gives fans of the CRPG genre something different to sink their teeth into.
If you're a fan of CRPGs or just RPGs in general, you can't go wrong with Tower of Time.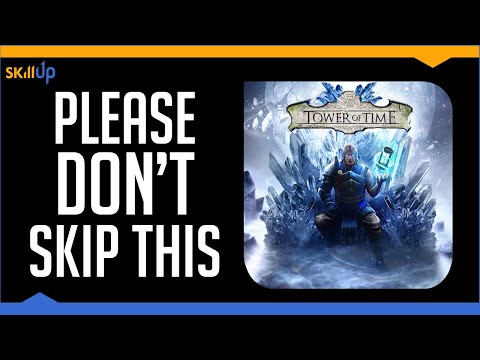 Tower of Time is a rather enjoyable cRPG featuring an extremely engaging real-time battle system and some unusual mechanics, like its leveling system. While the story may not break away from some of the genre clichès, Tower of Time keeps players entertained with its charming characters, unique setting and well-crafted mechanics.
Tower of time is one of those games that does a lot of things well, doesn't do anything poorly, but unfortunately has a few things that are just average or don't fit the style of the game.
Invision Community
6 / 10
Overall, Tower of Time gets a 6/10. If you're a fan of atmospheric and slow RPGs you may find some enjoyment in its systems and game design choices. Traversal feels slow and boring, with plenty of fights feeling unrewarding.
Both in terms of storytelling, as well as gameplay, Tower of Time sits right there in the middle of the quality scale. A handful of interesting ideas do exist, and, as a whole, this isn't bad or broken, but, from the first to the fortieth hour, nothing in this dungeon crawling "RPG" will turn out to be exciting, either.